On Saturday, Billie Eilish once again let her fans know that they're her number one priority when she's on stage.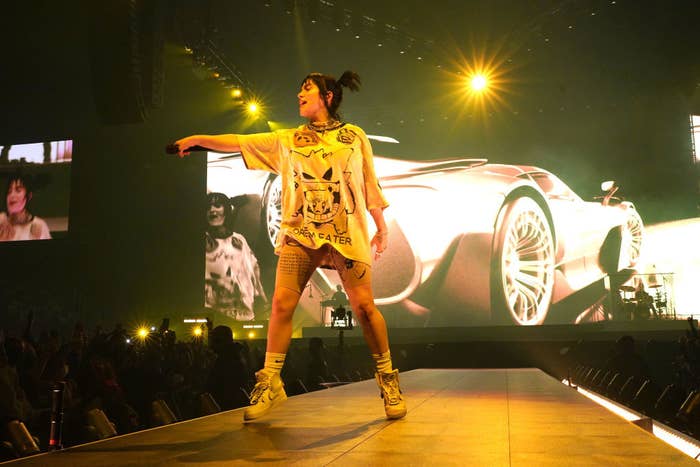 During the Atlanta show for her Happier Than Ever tour, she noticed that one fan was struggling to breathe, so she immediately stopped the performance to get them an inhaler.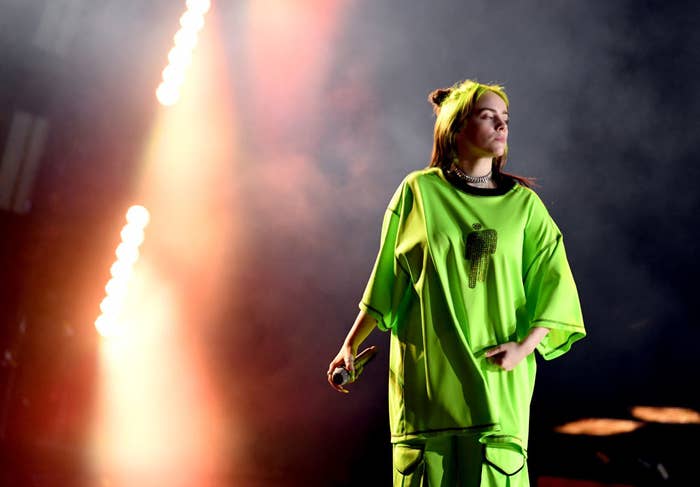 She continued to ensure the fan that an inhaler was on its way and asked others in the crowd to "give [the fan] some time...don't crowd."
She kept the concert on pause until the inhaler was secured, assuring the rest of the crowd, "Relax, relax, it's okay."
In another clip from the same show, Billie said, "We're taking care of our people, hold on. I wait for people to be OK until I keep going."
While many are interpreting the remark as Billie throwing shade at Travis Scott in the wake of the Astroworld tragedy that left 10 dead and hundreds injured, one fan who posted a clip commented, "[Billie] didn't mention anyone else's name, this is just what SHE does."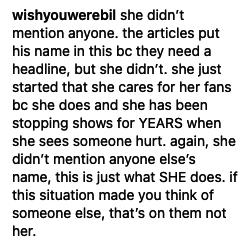 This isn't the first time Billie has gone viral for stopping a show to prioritize her fans' safety. Last year, a clip from 2018 resurfaced where the "Ocean Eyes" singer stopped mid-song to grab her own water bottle from the stage and pass it to a woman in the audience who was about to pass out.
In another viral clip from last September's Governor's Ball in New York, Billie stopped her headlining set to call out security for "not paying attention" to the audience.