This Mom Deserves A Standing Ovation For The Way She Is Able To Hilariously Explain Everything Sex To Teens
These videos are a GEMS.
Hello internet friends, you are in for a TREAT. 😁 Meet Jasmine, a Chicago-based sex coach who goes by Da Kinky Kid. "I actually call myself a 'kink educator' because I go a little deeper than most with my sexual ideals," she explained.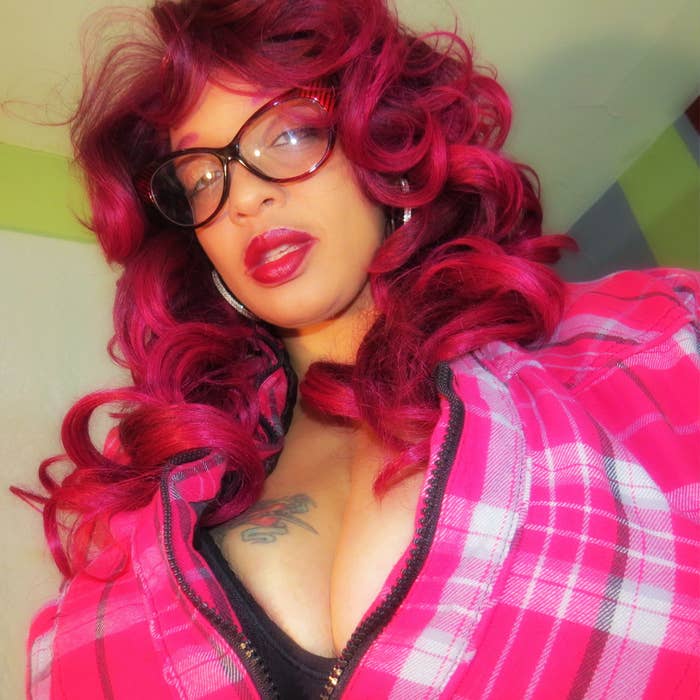 And Jasmine has been gaining lots of attention online for her amazing ability to combine humor and sex. Here, just enjoy her most viral video, where she explains what a queef is to her son:
The video is also posted on her TikTok, where it has over 15 million views. Here's the dialogue in case you can't play your audio right now (but do it later because it's totally worth it):
Her son: "Hey ma, what's queefing?" Her: "Queefing? OoOoh, I haven't heard that in so long. That's a coochie fart. Have you heard one yet?" Her son: "Yeah." She continues: "Oh, OK. It don't stink. Don't make a girl be embarrassed, don't talk shit about her, just — what it means is that some air is trapped up in the coochie. Now, regardless of whether you all are changing positions or if you're fingering her or if you're going in and out, you know, it's the air escaping and it makes this 'pwuuuuft' sound and it sounds like a fart. But, it does not stink, you know, don't let her be embarrassed, don't laugh at it or whatever. Just ignore it. That's the best thing to do..."
Jasmine first started making TikToks this past December while meditating. "In my meditative state, my spirit told me to do TikTok videos geared at children and to use my son. I went into my 19-year-old son Jide's room, knowing he uses TikTok, and asked if he thinks it would work. I said you don't have to be on camera, just ask me the questions. The rest is history..."
Here's Jasmine telling her son how to get rid of a hickey:
In the one month she's been on TikTok, she's gained nearly half a million followers.

So, it's pretty clear that she is hitting her goal of reaching and educating younger people:
"We need to teach our children about sex before the world teaches them wrong," she said, adding, "My mom talked to us, which was uncommon back in the day. I really appreciated it, so I went a step further and prepared my children."
As a kink educator, Jasmine said it's important for everyone to truly understand what sex is. "Do not live your life off of the knowledge of others. Sex is how we express ourselves —physically and spiritually — and, if people understood that, they would hold more value when it comes to having sex," she said.
TikTok videos not playing for you? You might need to change the settings on your device — here's how.