I'm sure we've all eaten some strange food dishes before, but this new TikTok trend may leave you second-guessing what you consider "strange"...
TikTok user @taybeckerbeauty recently went viral for asking people to share what weird food they ate growing up that they thought was normal:
She shared that her dad mixed cold peas, mayonnaise, and sugar as a dinner side all the time.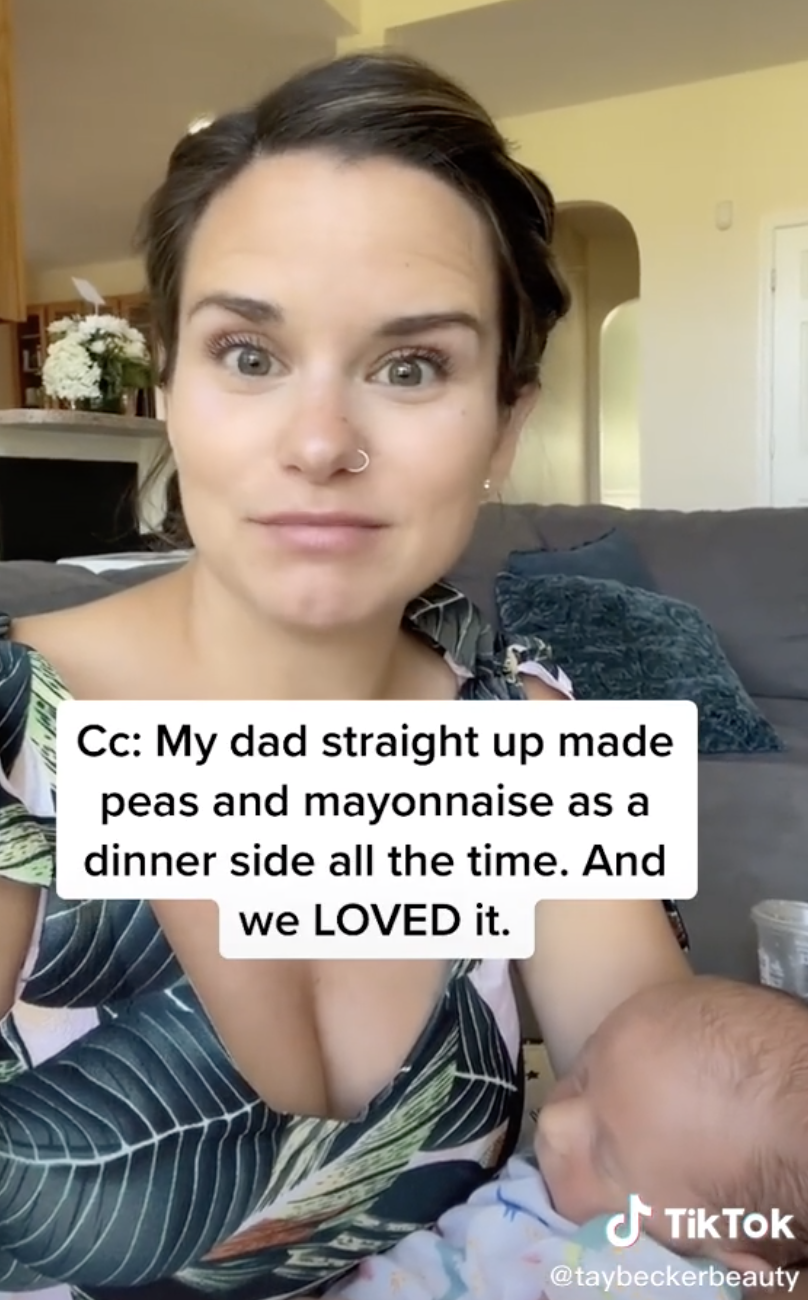 Soon, many other people started jumping in to share the bizarre dishes they ate as kids. Like user @ruthielovescoffee, who said her parents would cook a pot roast and put the leftovers in a food processor. They would mix it with Miracle Whip and pickle relish and eat it on bread. They called it BEEF SALAD.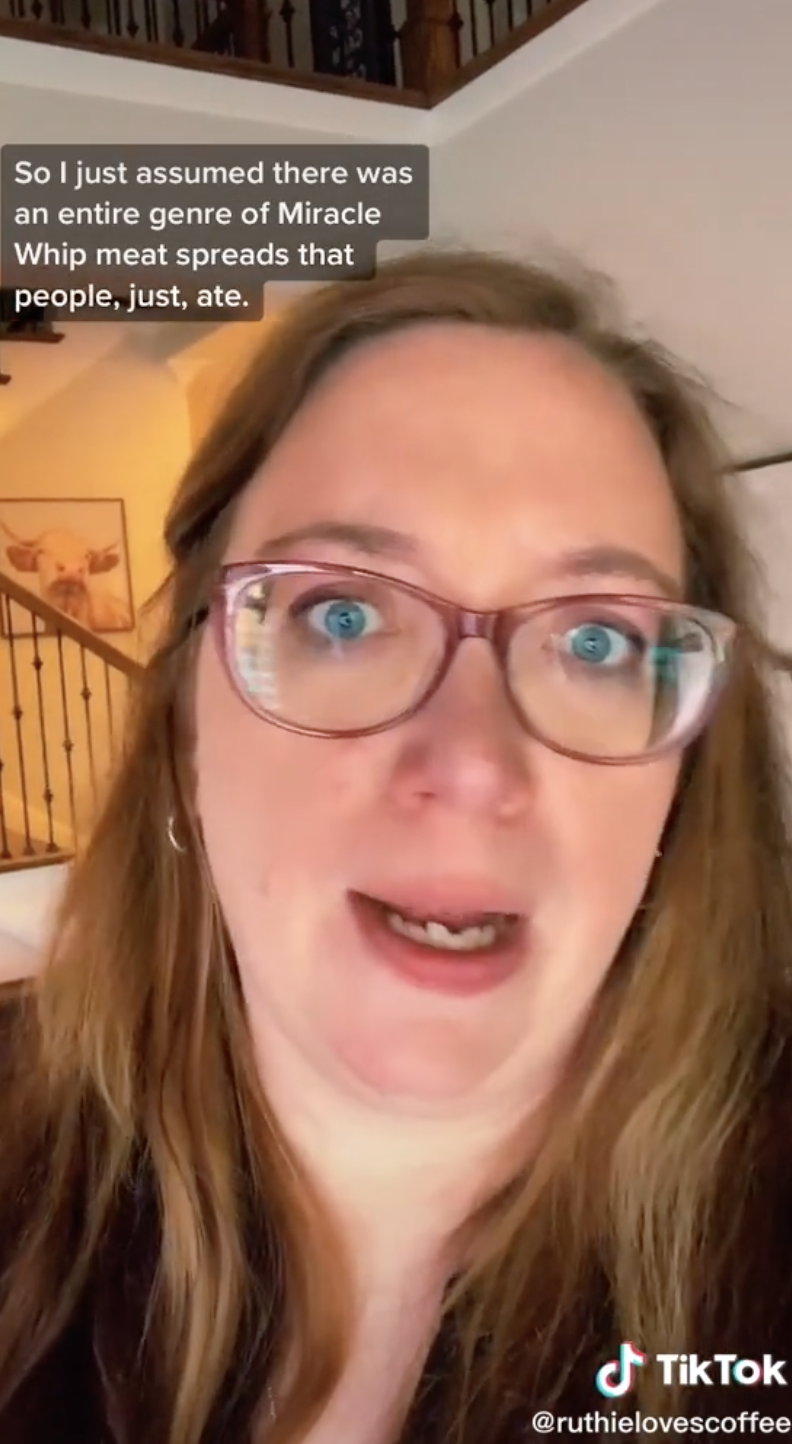 And then we have something called PRESIDENT'S SALAD — which consisted of cold spaghetti noodles, lettuce, leftover chicken, croutons, cheese, and French dressing — shared by user @lifewithgrant.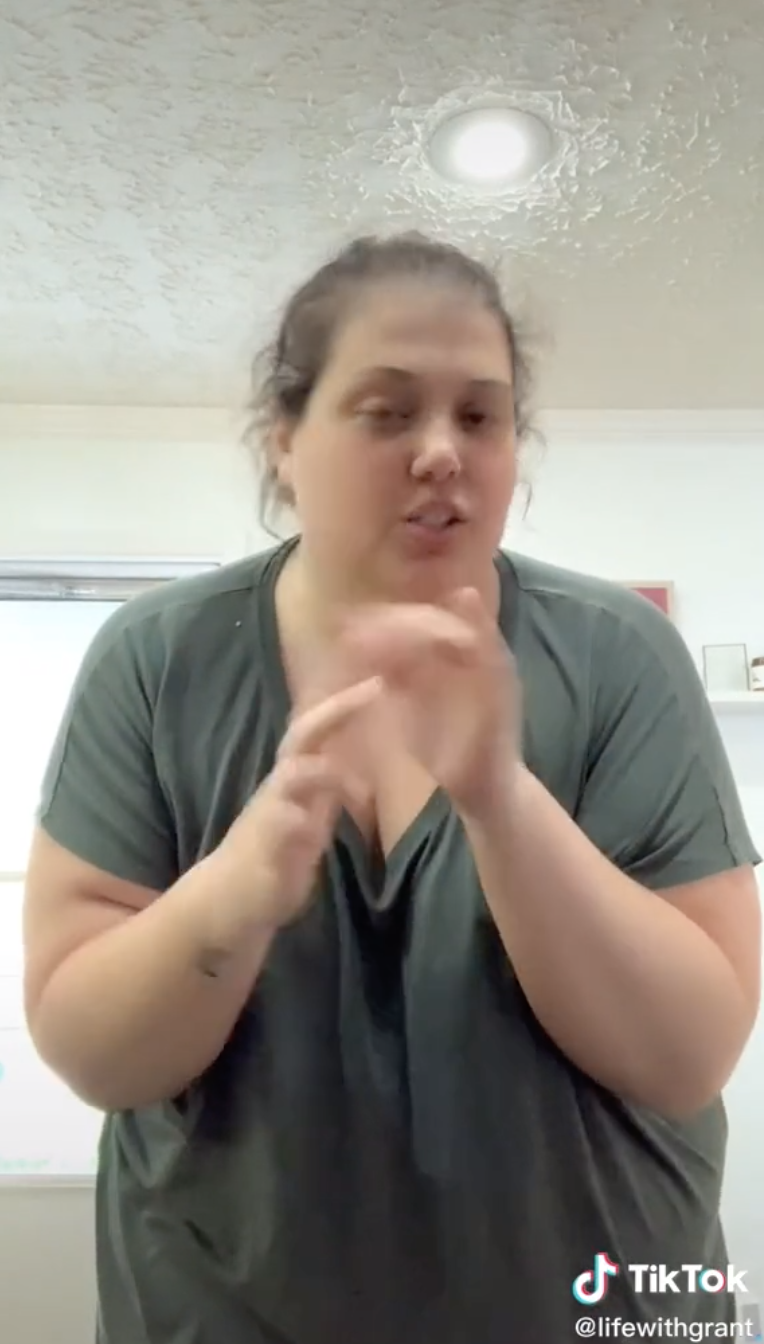 Even though most of the dishes were pretty weird, people tended to rave about how good they were. User @johannawestbrook shared her recipe for meat pie that is very different from traditional British meat pie:
User @she_writes_black explained how her grandma made ~damn if I know soup~: "One day my grandma had a pot on the stove and my cousin came in and he was like, 'What that is?' And my grandma was like, 'Damn if I know.' So that's why we call it 'DAMN IF I KNOW SOUP.' My grandma would literally take everything out of the refrigerator, clean the refrigerator, and just throw it in a big-ass pot and make some cornbread. AND THAT SHIT WAS BANGING!"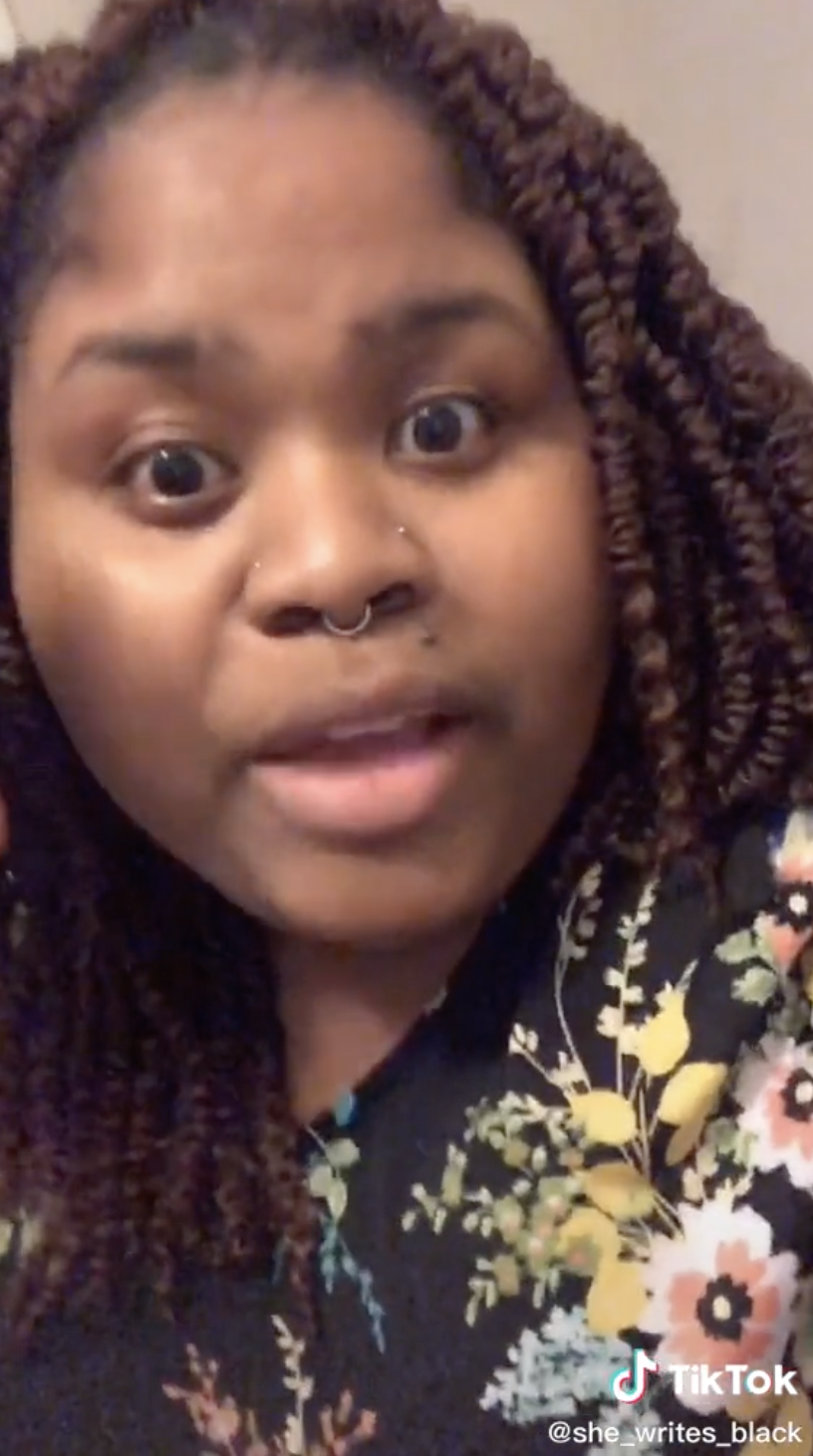 User @fredericaseverinsen loved something called "mock chicken" — a recipe made up of salted potato chips, chicken (or mushroom) soup, and tuna layered up and baked like lasagna...served with peas.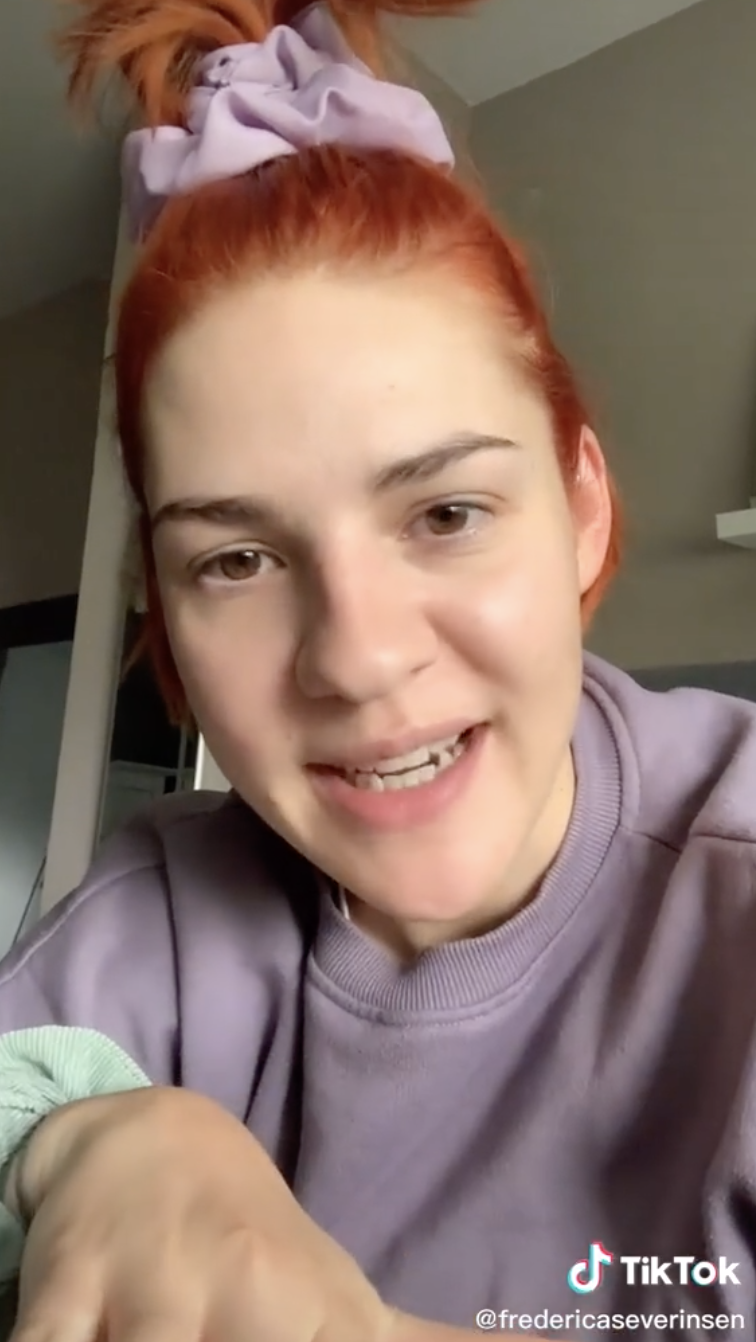 Scrapple is something that user @ronnierukus enjoyed eating. It is made from pig scraps, like pig lips, pig heart, and pig anus.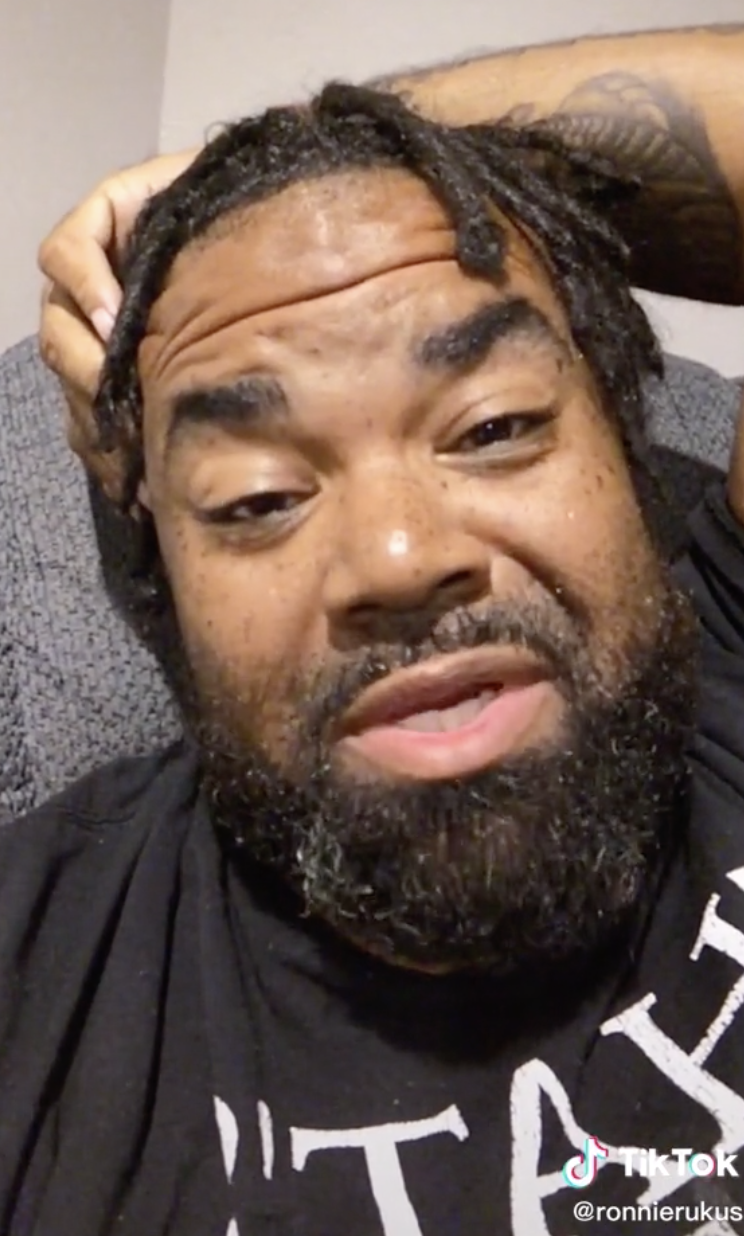 What weird food did you eat growing up that you thought was normal? SHARE YOUR STRANGE RECIPES IN THE COMMENTS!