Hi, we're Mike and Krista, and we both struggle when it comes to clothes shopping for our kids.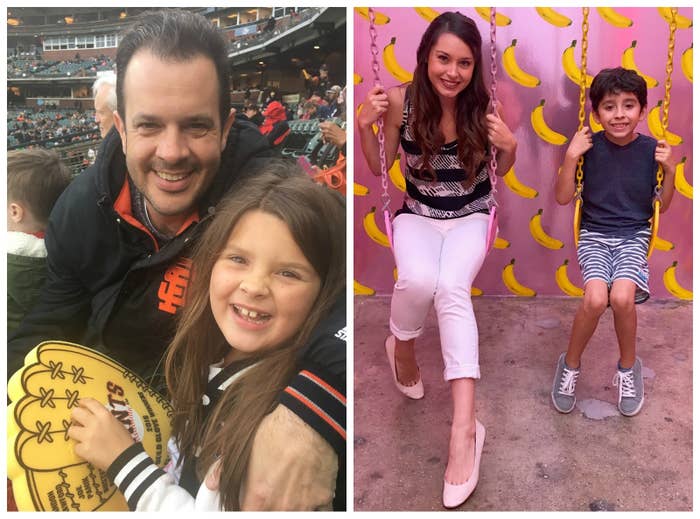 So, when we heard about Kidbox — a monthly clothing subscription for kids — we figured we would try it out.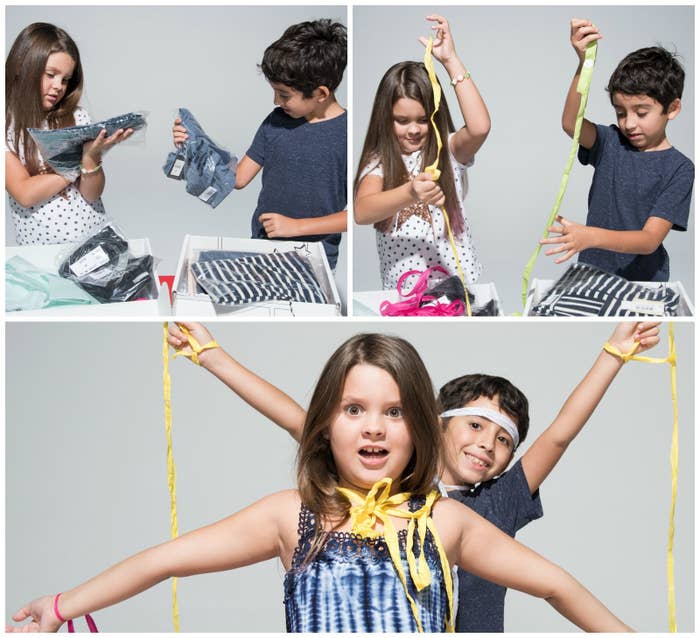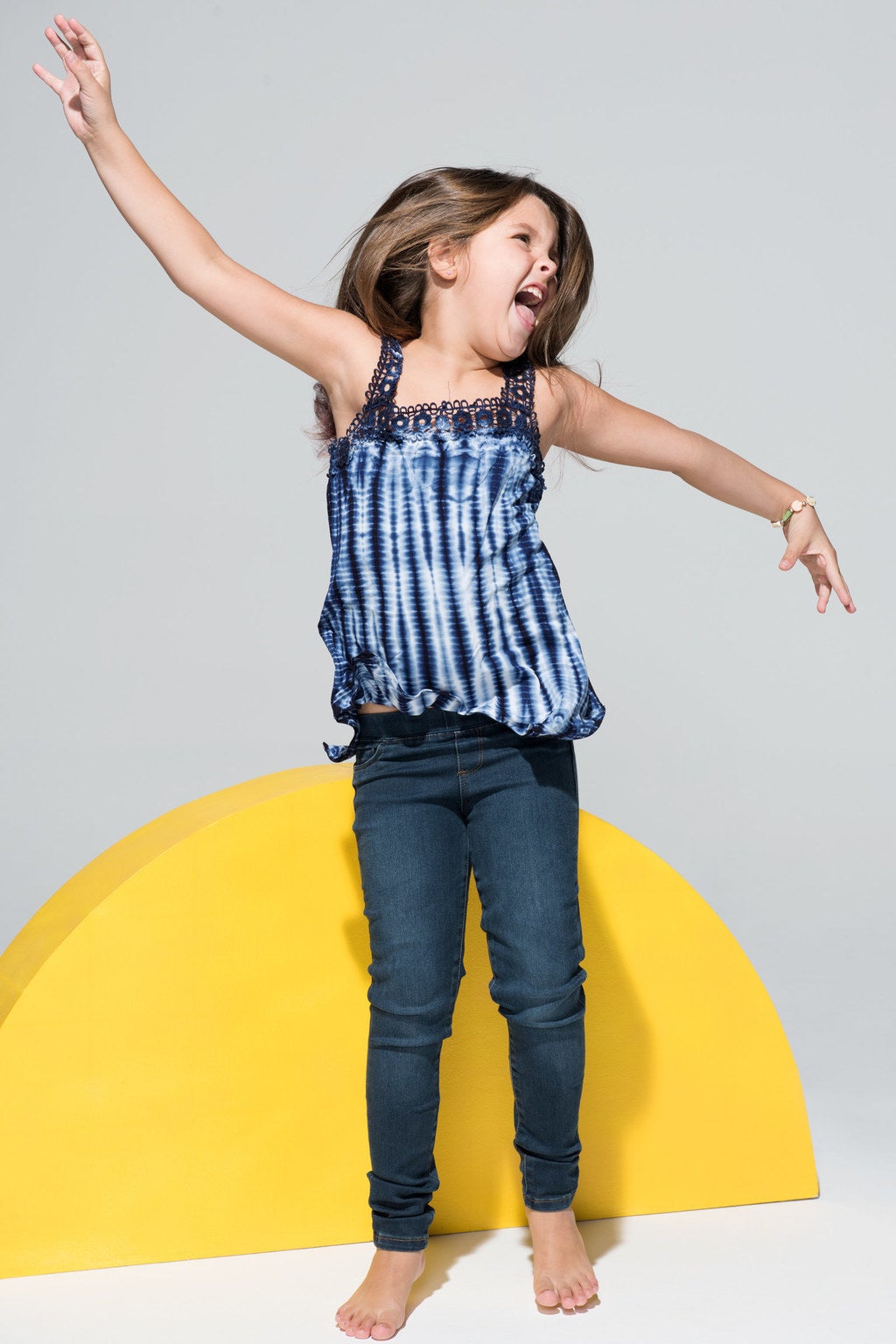 Mike: "This outfit looked fantastic — very sporty and hip — and I knew Annie would like it. She could wear this to a lot of places: school, parties, even the beach! It's a definite thumbs up from me."
Annie: "I like this outfit because it's just fun! I also really like the colors and the design on the front of the shirt. The jeans are fashionable, but they're tight around the ankles which kind of bugged me."
Mike: "The jeans were attractive and fit well, but I don't think we're quite ready for crop tops in the second grade. Considering how over-the-moon excited Annie was about getting to dress 'like a teenage girl,' I'm sure there will be crop tops in our future, but for now I played the dad card and vetoed this one. Of all the outfits KidBox sent, this was the only one that seemed not quite age appropriate. You know, until next month when they send leather pants and a studded collar. Just kidding, KidBox. Don't send that!"
Annie: "l love it! It's my favorite! It's a crop top and makes me feel like a teenager! My dad won't let me wear it, though. I don't like the way my dad thinks about it. I like the way I think about it! I like the jeans too. The whole outfit makes me feel older!"
Annie's third look: Design History's three-quarter-sleeve embroidered top and Tractr's pull-on skinny jeans.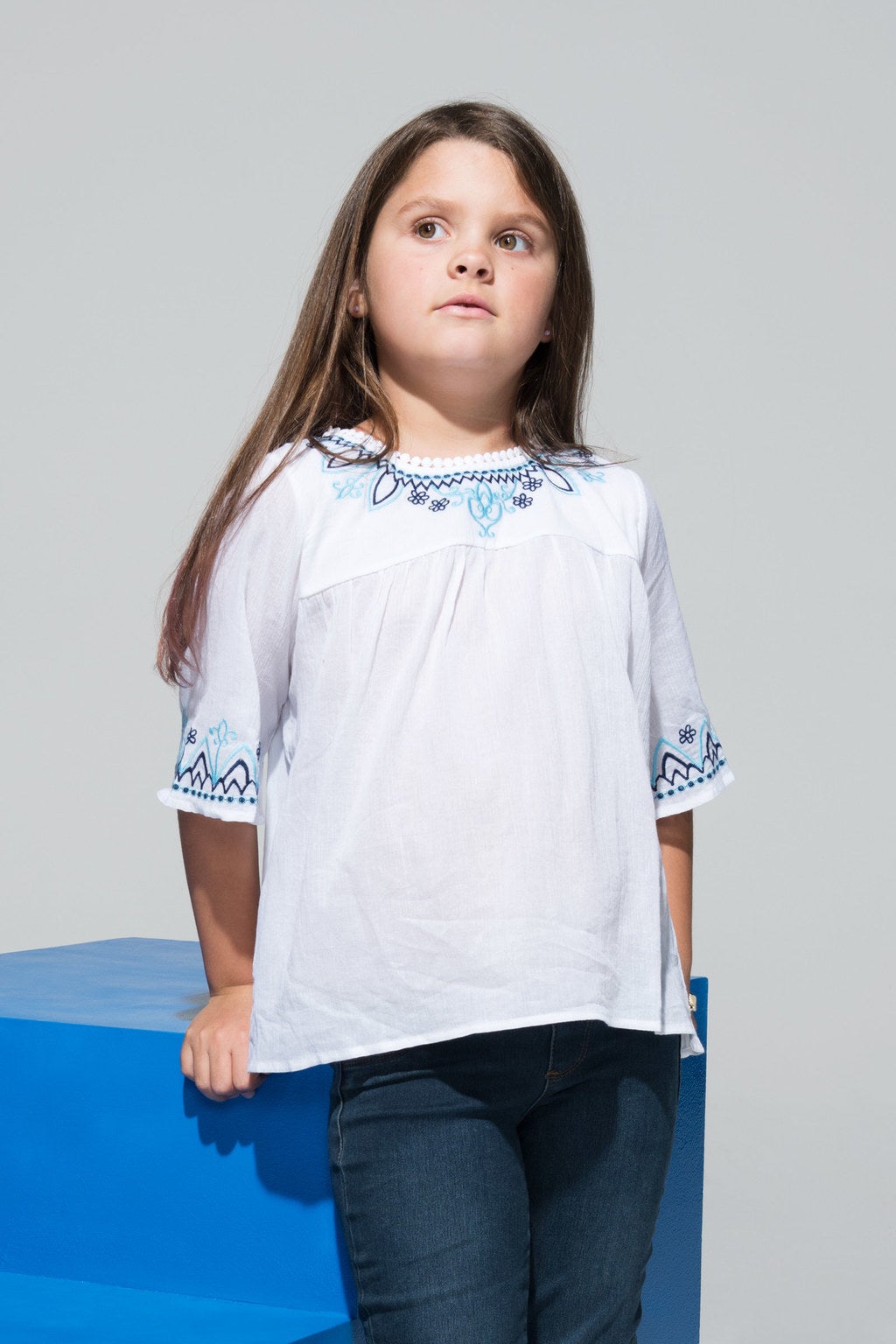 Mike: "Annie already has a keen sense of style, which leans, as she likes to say, toward 'rock 'n' roll.' I personally think this outfit could be described as rock 'n' roll even though Annie doesn't agree. Still, I think I'd keep the shirt because it's a great option for more conservative affairs. I do worry about what could happen to that glorious white at meal time, though!"
Annie: "This shirt is kind of plain, but I do like the designs on it. In general, though, I think the outfit is too plain for me."
Annie's fourth look: Lucky's long-sleeve denim dress.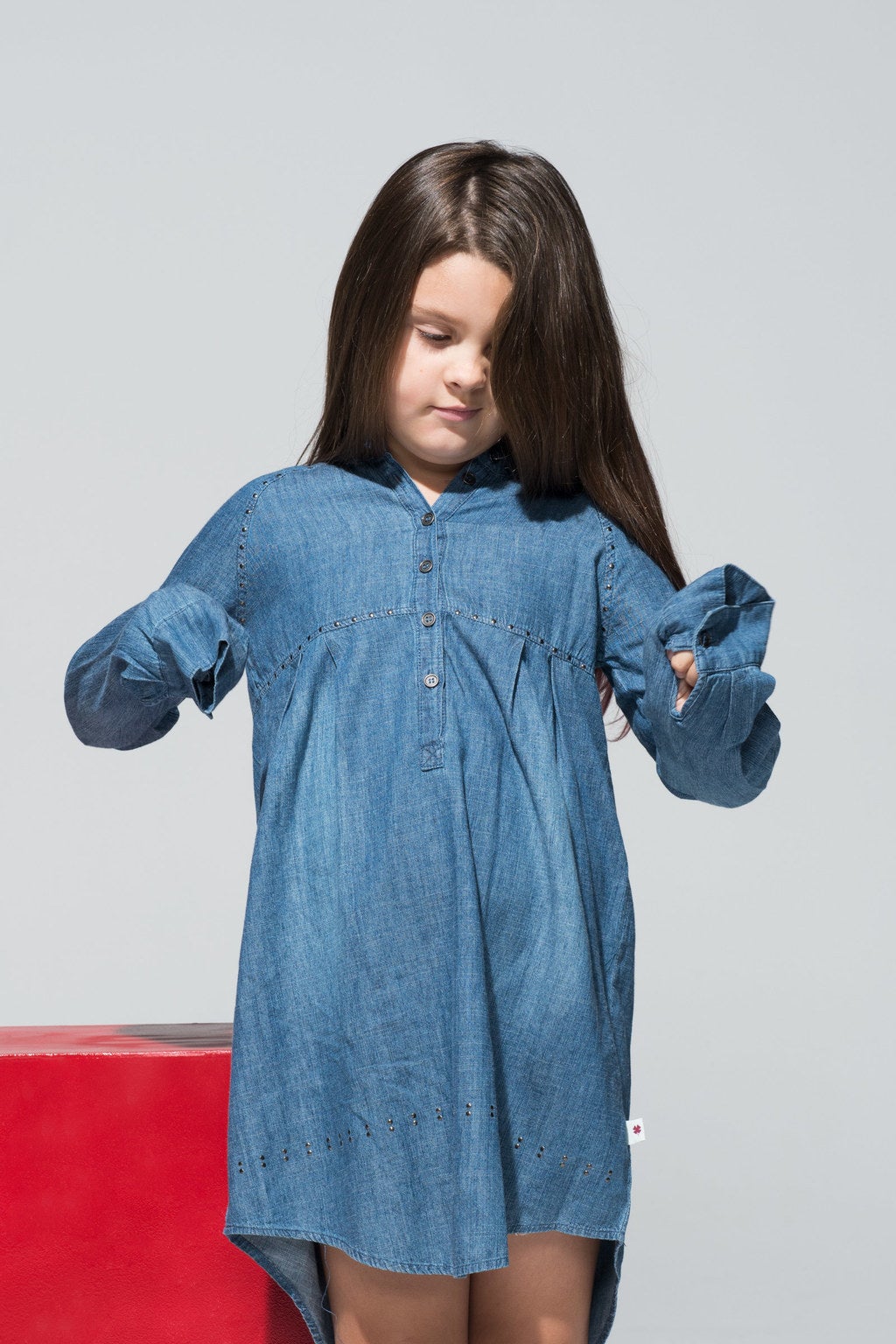 Mike: "The sleeves were too long on this one (thankfully, you can return or exchange any mis-sized items free of cost). However, once we rolled up the sleeves I thought it looked pretty fantastic! It'd work as a dress or paired with leggings, and it's something she could throw on quickly when running late for school."
Annie: "I didn't really like this. It kind of looks like I'm wearing one of my dad's shirts without any pants. Which is kind of weird."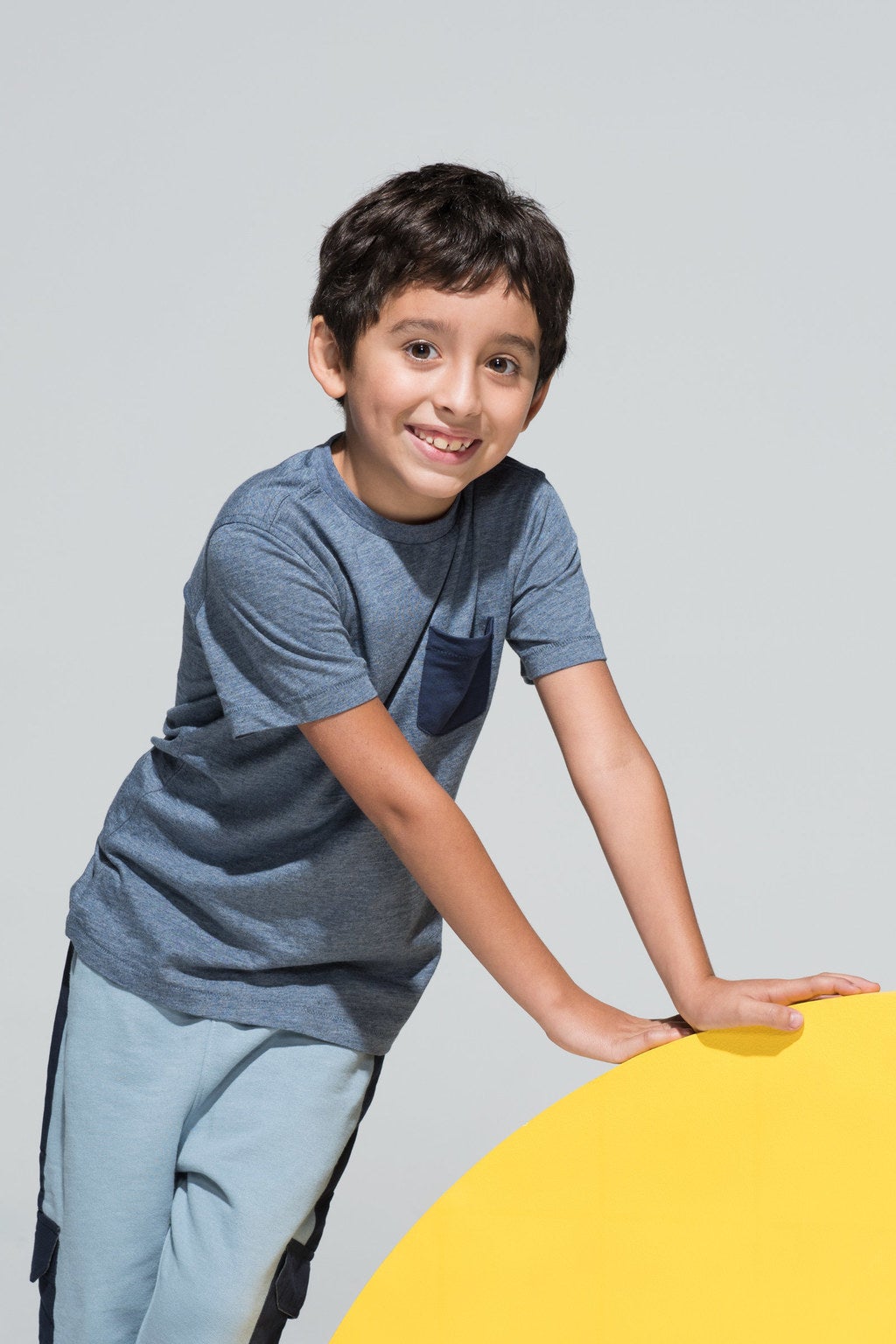 Krista: "So, I really liked the shirt that came with this outfit. It was casual, but still really nice and totally something he could wear to school. But I really wasn't impressed with the pants. I am most likely not going to send my kid to school in sweatpants, and I think this shirt would have paired great with some khaki shorts or something similar."
Evan: "The shirt is really soft and the pants are so comfy. The pants feel like they are too big, though."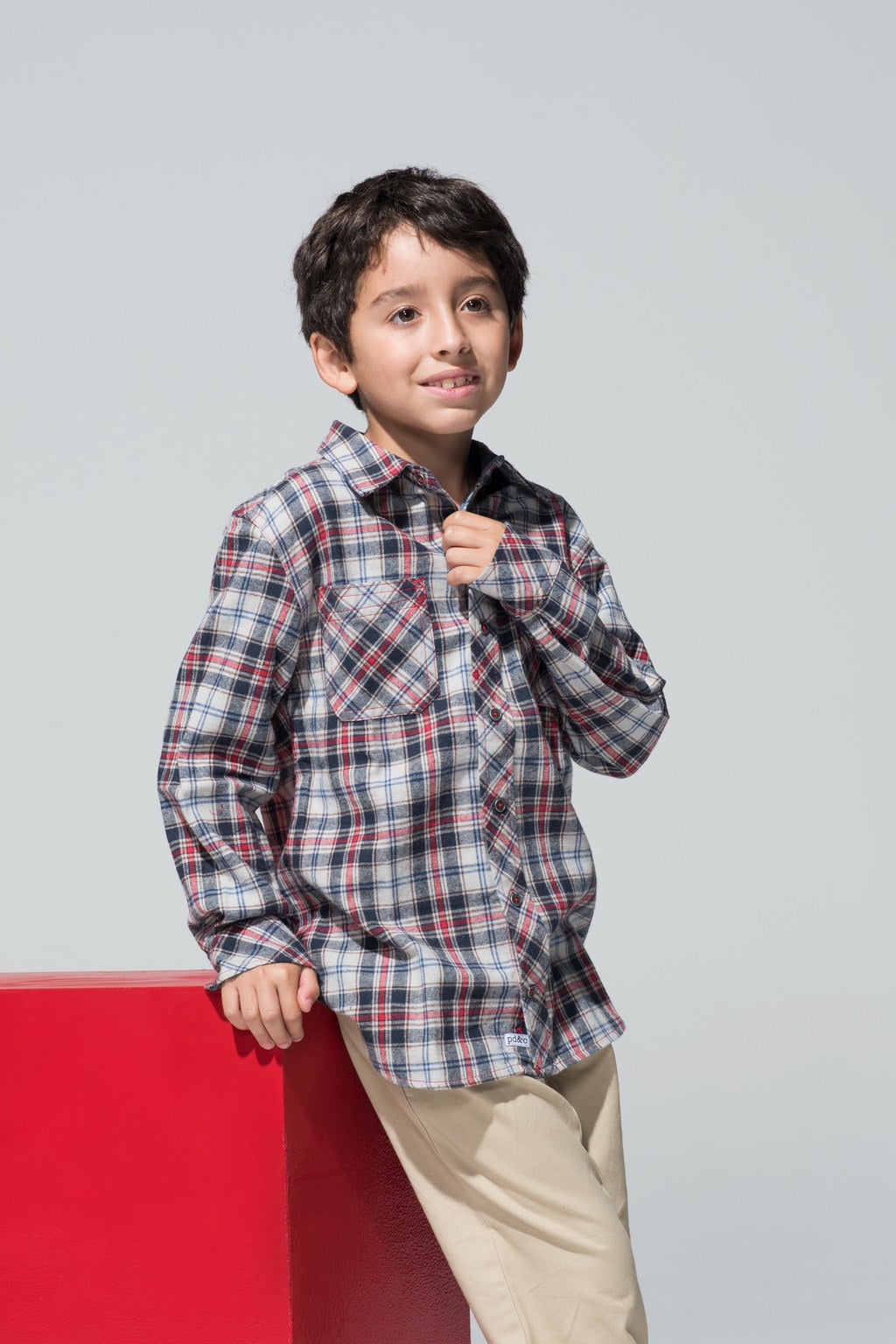 Krista: "The flannel shirt on this felt really warm and was super thick, so this outfit is definitely for cooler weather. I liked how the cuffs folded back to show some contrasting denim — very trendy. The shirt was a little big and so were the khakis. It's so hard to pick out the right size for your kid because every clothing brand sizes differently! This shirt was too big and the first shirt was almost too small."
Evan: "The shirt is HUGE! I don't really like plaid. The pants are so baggy on me."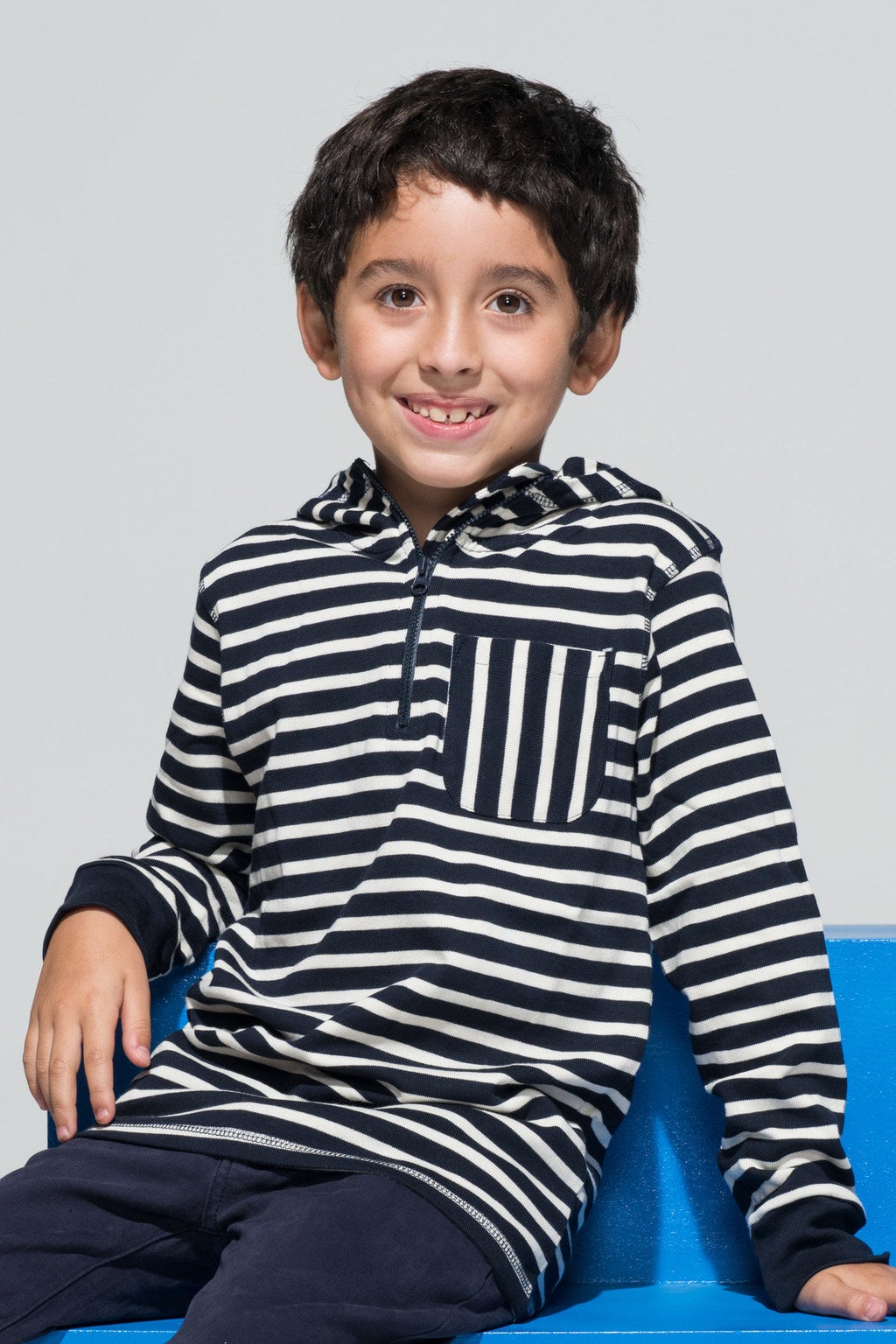 Krista: "This outfit was definitely my favorite overall. The hooded sweatshirt was very cute and the skinny jeans fit perfectly. I liked this because it could be something Evan wears to school and also something he wears on the weekends if we go somewhere."
Evan: "This is my style. I would wear this to the beach when it gets chilly at night."
Evan and Annie's favorite outfits:
Final Thoughts:
Mike: These boxes definitely make a busy parent's life easier. However, Annie has a lot of opinions about what she wears (as opposed to me as a kid, who threw on whatever my mom picked up at Mervyn's), so she might be better off picking out things at the mall she will wear for sure. With that said, this was our first attempt at this, and you can continue to adjust your specifications with each box. So if we continued with this service, subsequent boxes would likely have more things she liked. If your kid isn't too fussy, this is an easy home run: well-priced, high-quality, fashionable clothes. But if your kid is more like Annie, you probably want to give it some thought before signing up.
Would I sign up for it? I actually think we're going to try this. (My wife and I also have a 4-year-old son who goes through clothes way too fast.) It will make all of our lives easier, and if money is tight we won't be afraid to skip a box (which you can do as much as you need to).
Krista: As a working mom, I think this is a great concept. I like that you can for sure know your kid will have a couple of nice, new outfits each season. My son is also not picky when it comes to what he wears. He will throw on whatever, so this also works for us. But after looking at the pricing, if you only wanted one or two of the clothing items in the box, you might as well buy the entire box for $98. The individual items are priced a bit lower than they would be at retail cost, but you still might end up spending over $60 for just two items. It's a great deal to just buy the entire box.
Would I sign up for it? At this point in time, I don't think this is something I would subscribe to, simply because I like to help my son pick out his clothes. It's also hard to find jeans and shorts that fit him correctly, so I like to try different sizes on him in person without having to wait for a different size to come back in the mail. I do think Kidbox is great for both kids and parents who want to learn about the new and trendy style options for kids.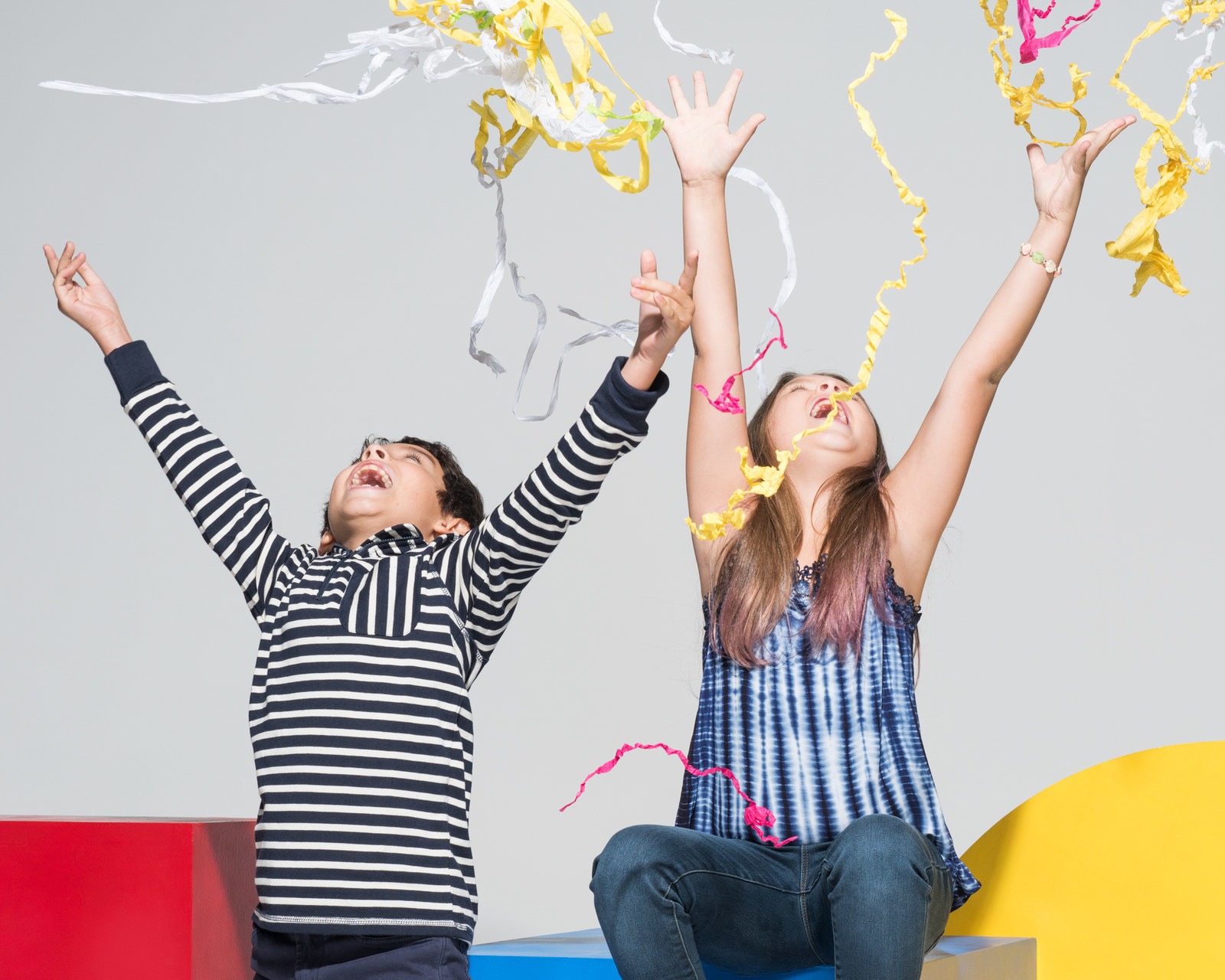 You can buy either individual items in your box at regular prices or purchase the entire box (six to eight items) for $98. Kidbox says purchasing a box saves the average customer about $150.
Kidbox partners with the nonprofit Delivering Good, which provides new clothing to children in need.
For each full box that is purchased, new clothes are given to children through a charity that you and your child can choose together.
Note: KidBox provided BuzzFeed these boxes free of charge for our review.