"I Wish People Understood What It's Like To Drive For These Services" — This Uber Eats Delivery Man Tearfully Shared A Behind-The-Scenes Moment From His Car
"I got a $1.19 tip and $2 from the app after driving around for an hour."
In the viral video, Smithson says, "I wish people knew what it was like to deliver for Uber Eats. Postmates, DoorDash, all these companies. I just spent an hour driving around for a $1.19 tip. I mean, would it hurt y'all to tip us, throw us five dollars? I got a $1.19 tip and two dollars from the app... That's not even enough to cover gas. How am I supposed to survive like that?"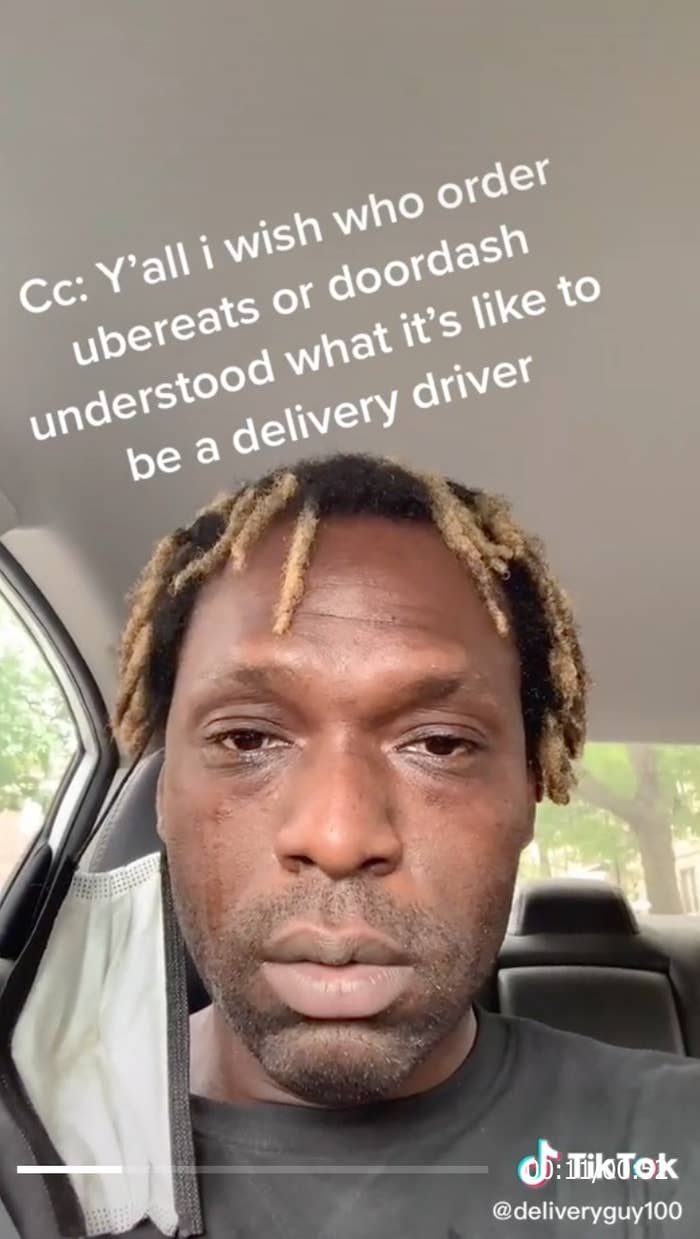 BuzzFeed spoke to Smithson, who has been working in the Riverdale section of the Bronx, New York since December 2020.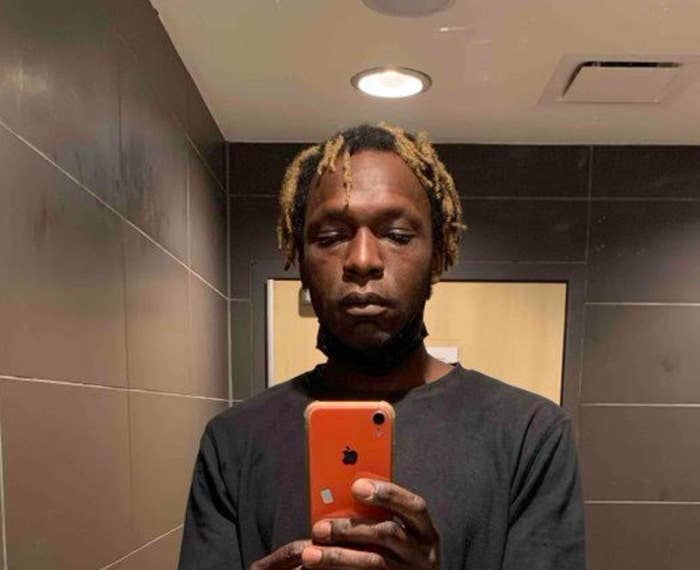 Smithson said that the average tip for one delivery ranges from zero dollars (more often than not) to four. "A twenty is super rare, a ten is rare, and a five makes me feel good. That's how scarce it can be," he said.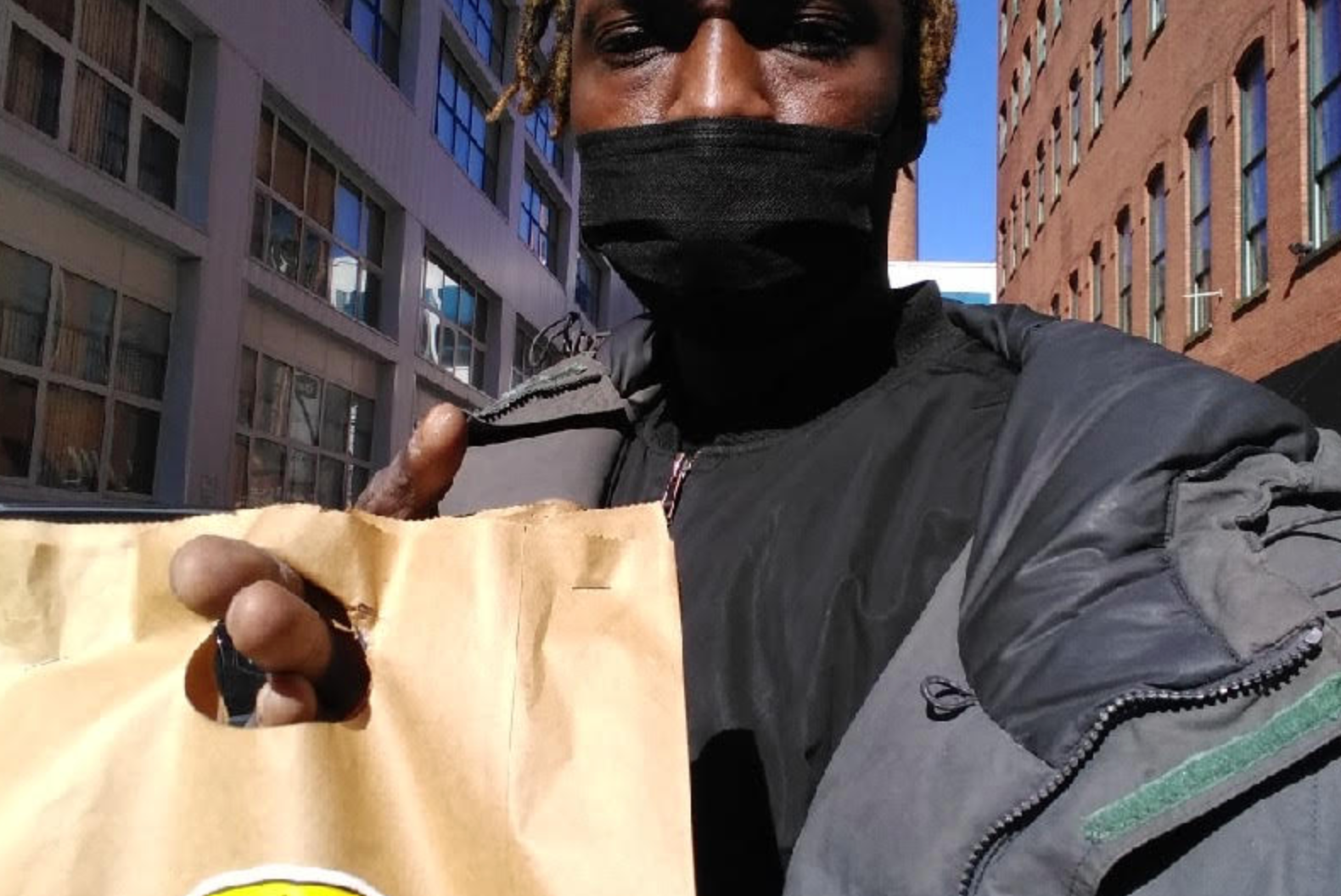 And, oftentimes, people don't tip because of situations that are out of the drivers' control. "We are at the mercy of the restaurant or businesses' schedule when we accept an order. All we can do is wait until they give it to us to get it to the customer. So, when a customer is unwilling to tip because of the fact that they had to wait a long time, it is not always our fault."
"I want people to realize that these app services do not pay for every aspect of the ordeal that we, as delivery drivers, have to go through to get these orders to you. It's not always just a bag of hot food. Sometimes it's 20 bags of groceries, with five cases of water in them and multiple boxes of bottles. Other times, it's items that can be delicate and heavy. The pay per delivery is very low despite the mileage driven or wait time for food and, again, we are not paid to be stuck in traffic," he said.