Twitter Was A Little Shocked After Carrie Underwood Threw Some Shade At Trump During The CMAs
"Maybe next time he'll think before he tweets."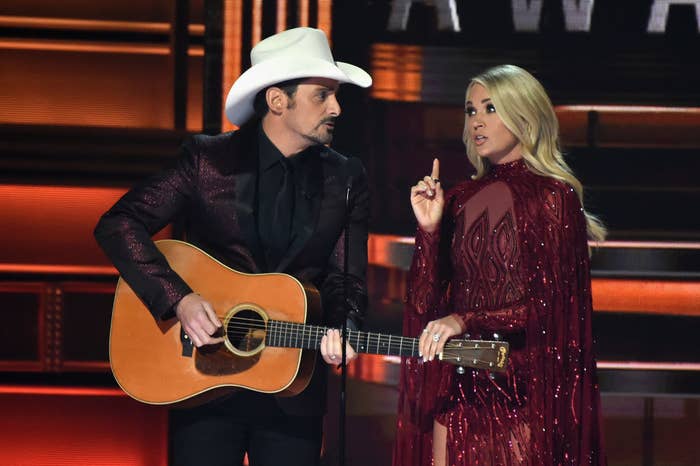 Some people were legit shoooooook.
The lyrics "before he cheats" were switched out with "before he tweets."
And one Twitter user was pretty sure Trump would be tweeting about them next.

Most were pretty sure Carrie's fans could take on Trump if a Twitter battle ensued.

Twitter seemed pretty proud of the pair for breaking political boundaries they were told not to talk about.