This Mom's Fake News Report Detailing Her Toddler's Temper Tantrum Has Left Millions Of People In Stitches
"I can confirm my son is a 2-year-old terrorist who held me hostage at the Olive Garden earlier today."
Kayla Sullivan is the mom of a 2-year-old kiddo named Allan.
And although Kayla now works in public relations, she used to be a television news reporter and anchor in Indiana.
In a follow-up report, Kayla also brought in some "eyewitnesses" to the incident 😂:
"My son is not a terrorist by any means, but when he is throwing a fit in public, I do get embarrassed and 'negotiate' with him to stop. So, I thought a 'news report' would be funny and relatable to share with the world," said Kayla.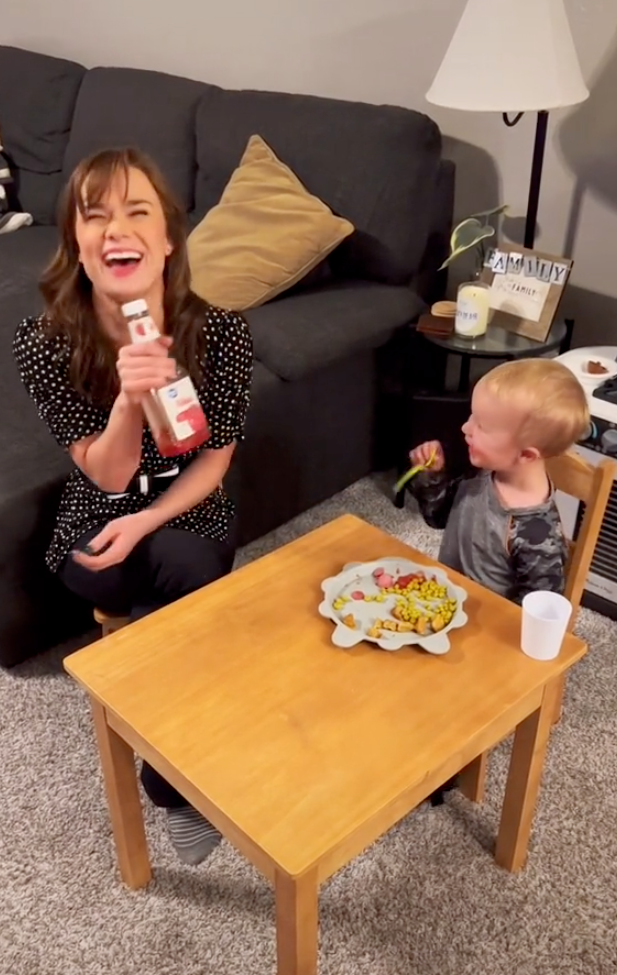 And as Kayla ended her viral report saying, "I'll keep trying," that is exactly what she plans to do as she navigates motherhood. "We are often our own worst critics even in a world of other moms constantly criticizing us! I hope moms find comfort in the fact they aren't alone in feeling like they are failing at whatever method of parenting they are trying to achieve. I hope they know that if you love your kid and do your best, you're a good mom!"