Recently, TikTok user @rebeccamaxwell69 went viral after sharing what she used to masturbate with before she knew what sex was:
She fully admitted that she had no idea what she was doing as a kid when she used a pillow that was shaped like a soda can to pleasure herself.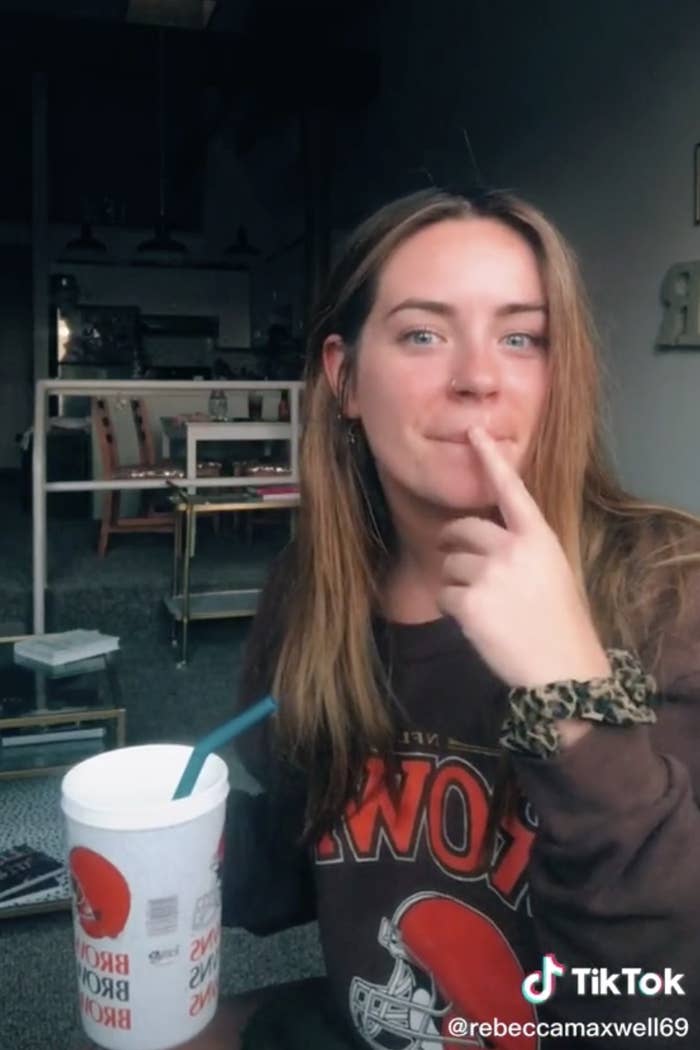 So, she asked other women who also masturbated when they were younger to share the weird things they used. Her video has nearly a million views, and tons of women have flooded the comment section with hilarious responses:

People started revealing their darkest masturbation secrets:

Some peoples' besties helped them orgasm without even knowing it:

And other people admitted that — before realizing it was perfectly normal — they thought it was wrong:

Women were finding comfort knowing that this topic was being openly talked about:
That video also went viral, generating even more hilariously weird things women used to masturbate with:

Teddies aren't safe:

Who am I kidding? NO stuffed animals are safe:

Barbies aren't safe:

Your cat's toys are definitely not safe:

And your horse's clippers are not safe:

Some people used things at their granny's house:


Some even found ways to do it at school WITH their friends:

Electric toothbrushes seemed to be very common:

And hair styling tools seemed to be another fan fave:


The tub was a popular place for getting off:

And let's just say it made some plumbers a little more ~aware~ of what they are really touching:

Basically, anything you can think of had been used:

So, if you ever felt guilty for masturbating when you were younger...

...You shouldn't, because it's perfectly normal!

And, ladies, let's also remember that guys do it, too: