Josiah Miller and Natalie Otano's relationship might be one of the most 2020 things you'll ever hear.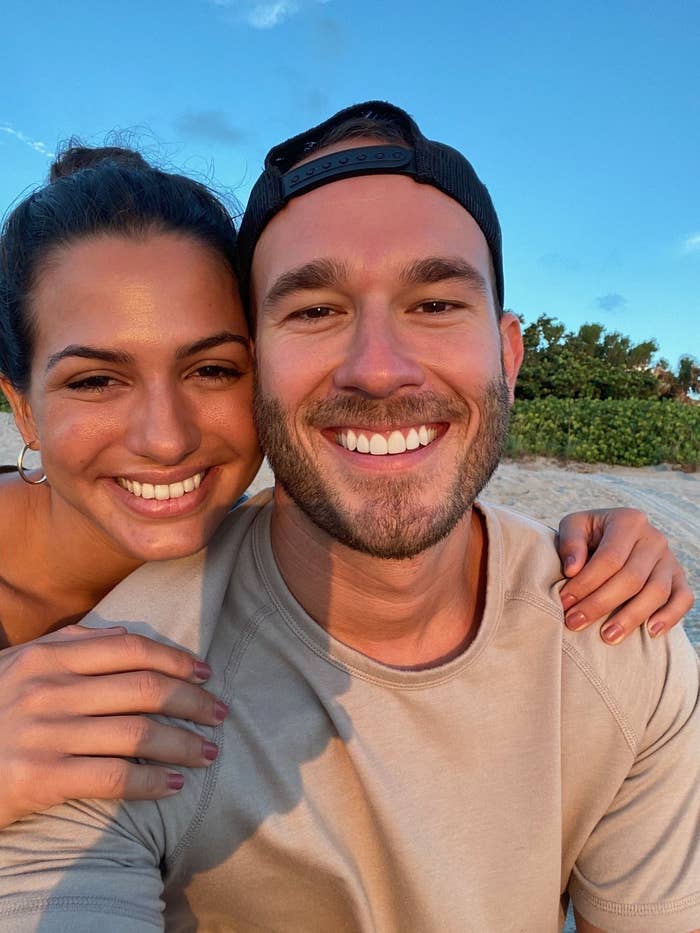 It was Josiah's TikTok about dropping a French fry in his car that caused an initial interaction between the two:
Natalie, 27, said the video showed up on her "for you" page and she thought it was hilarious. "I went to Josiah's page and thought he was super handsome and funny and decided to start following him on Instagram. He immediately followed me back," she said, adding that they started liking each other's photos to show they were interested in one another. After Josiah commented on her story, the two started directly interacting.
But, because 30-year-old Josiah lived in Sarasota, Florida and Natalie was living Los Angeles, California at the time, meeting IRL wasn't an option — especially during a pandemic. "I think COVID actually helped our relationship because we were able to talk and learn about each other before we met in person," Josiah said, adding that the two communicated through FaceTime for several hours every day.
Josiah told BuzzFeed he immediately fell hard for Natalie, so after talking for a couple of months, he decided to fly to LA to meet her...and then drive her back home to Miami to be with her family. "I knew there was a chance that it wouldn't be the same IRL, but I thought it was definitely worth the risk and we would have a great story to tell either way. I didn't know that I was going to share the story on TikTok, but, after we met, our connection was the same as when we FaceTimed and I thought it was just going to get better." So, Josiah decided to share their journey, and his first video received more than 17.6 million views:
Natalie said she wasn't nervous about taking a road trip across the country with Josiah at all. "Josiah called my parents, without me knowing, right before the trip to put them at ease and let them know that he was going to take care of me, and honor and respect me. The plan was to stay a few nights with my sister in LA before we headed out. She said if she got any creeper vibes from him, she was not going to let me go. He passed the test, obviously!"
The two learned a lot about each other on their road trip, where they officially became boyfriend and girlfriend. "We're both pretty adventurous, spontaneous, and easygoing, so traveling together was a blast. We enjoyed one another's company, even after being in a car together for over 10 hours a day. I learned that he is an absolute gentleman and very generous," Natalie said.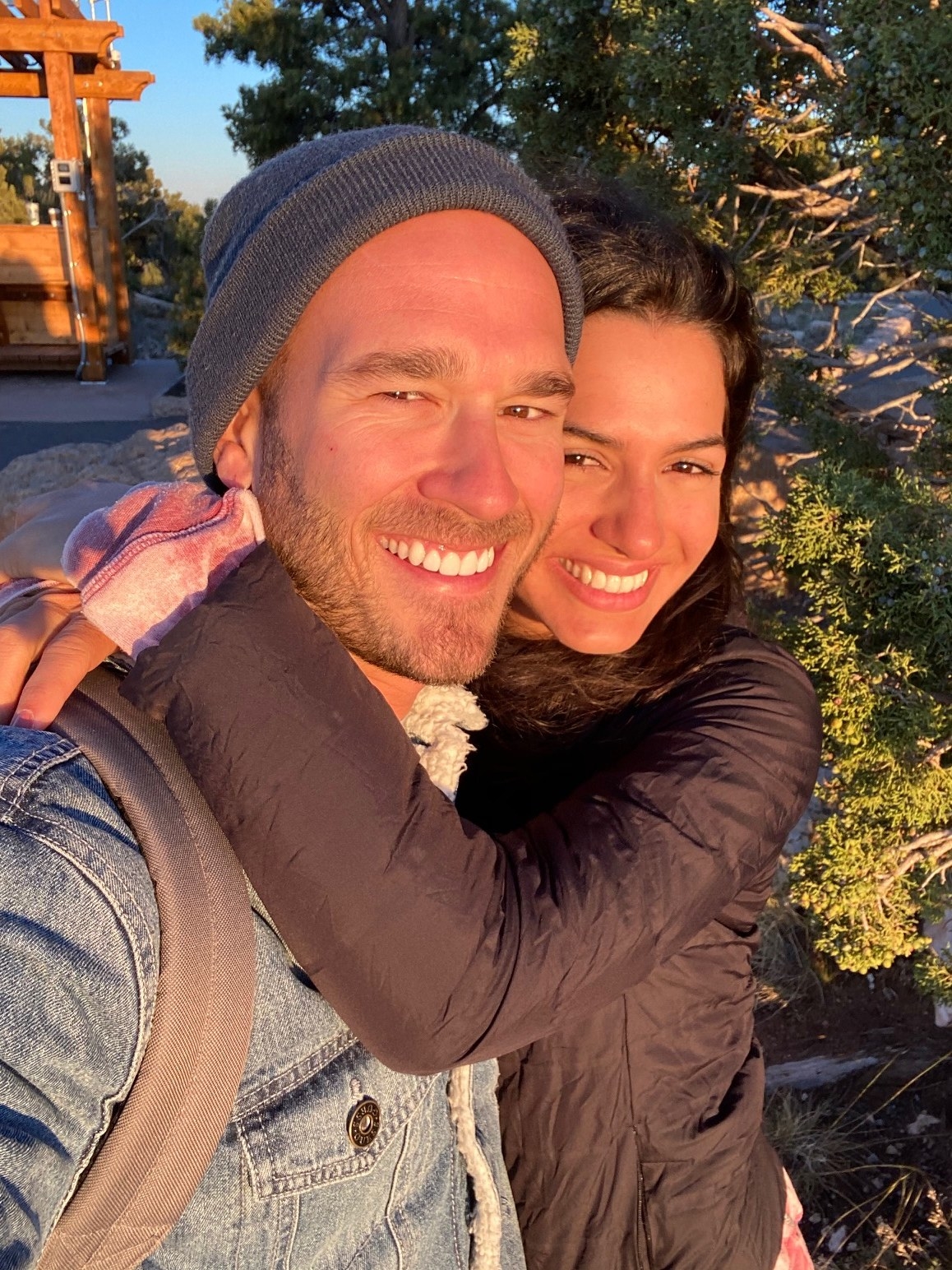 When they arrived in Florida, they met each other's family. "When we pulled up to Natalie's parents' house, they were lined up in the street with masks, funny hats, and signs. Right away, I thought they were fun people. I had the best time with her family. They are just so fun and always up for adventures, and we laugh a lot together," said Josiah.
"I felt like I already knew Josiah's family because of all the stories he had shared with me. He's one of seven kids — and a few are married — so it was a lot of people to meet, but they immediately made me feel so loved and welcome! I had an amazing weekend with them," said Natalie.
So, now that the couple is in Florida, what's next?! Well, for the time being, the two are taking turns going back and forth between Sarasota and Miami to see each other. (And still making TikToks together, of course!)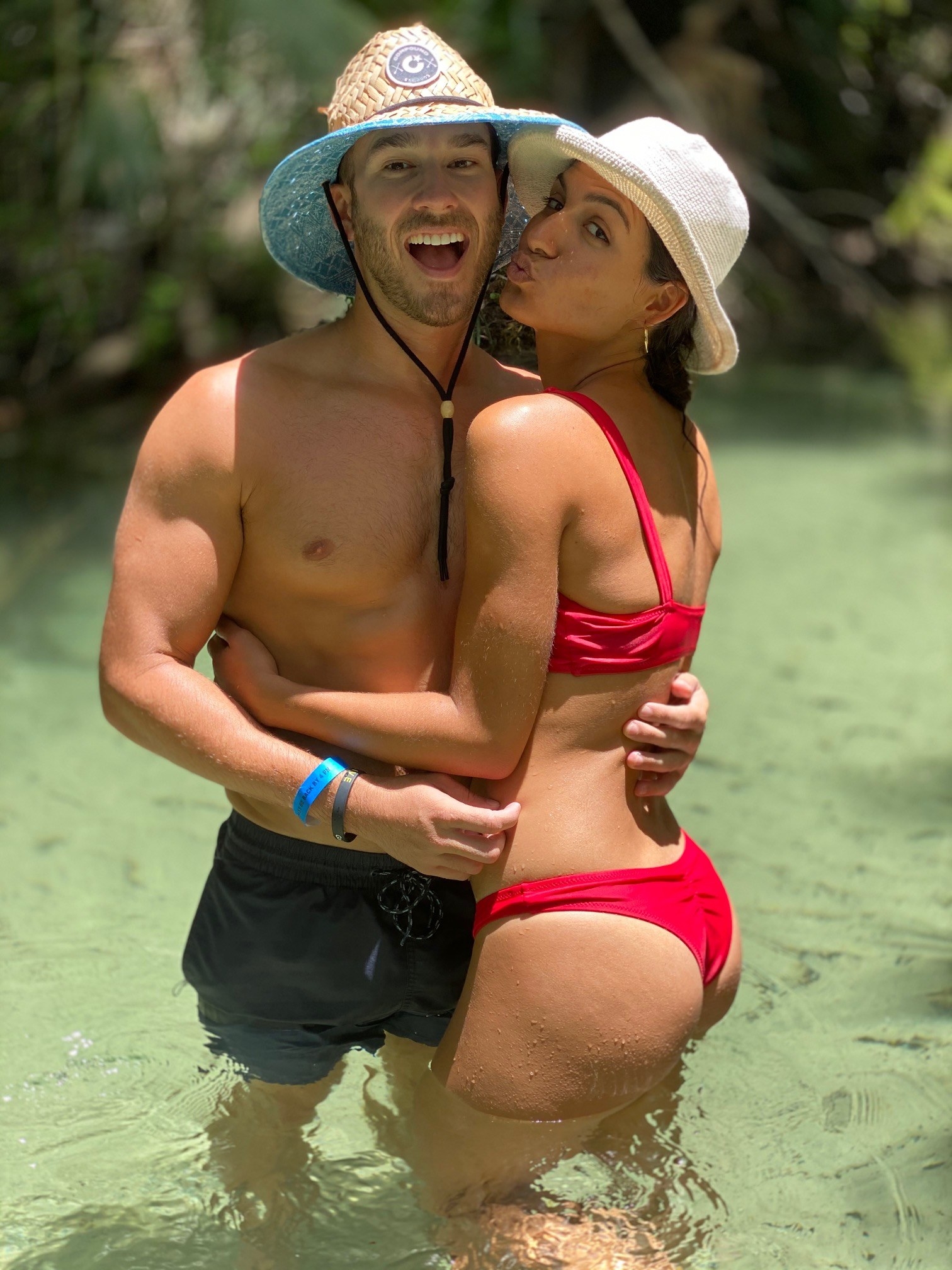 Never in a million years did either Josiah or Natalie think they would meet a partner off of an app like TikTok. "I know we are in unprecedented times, so finding people right now can be difficult, but I would just be open to the idea of meeting people through different platforms, like TikTok. Also, don't be afraid to shoot your shot and take a chance," said Josiah.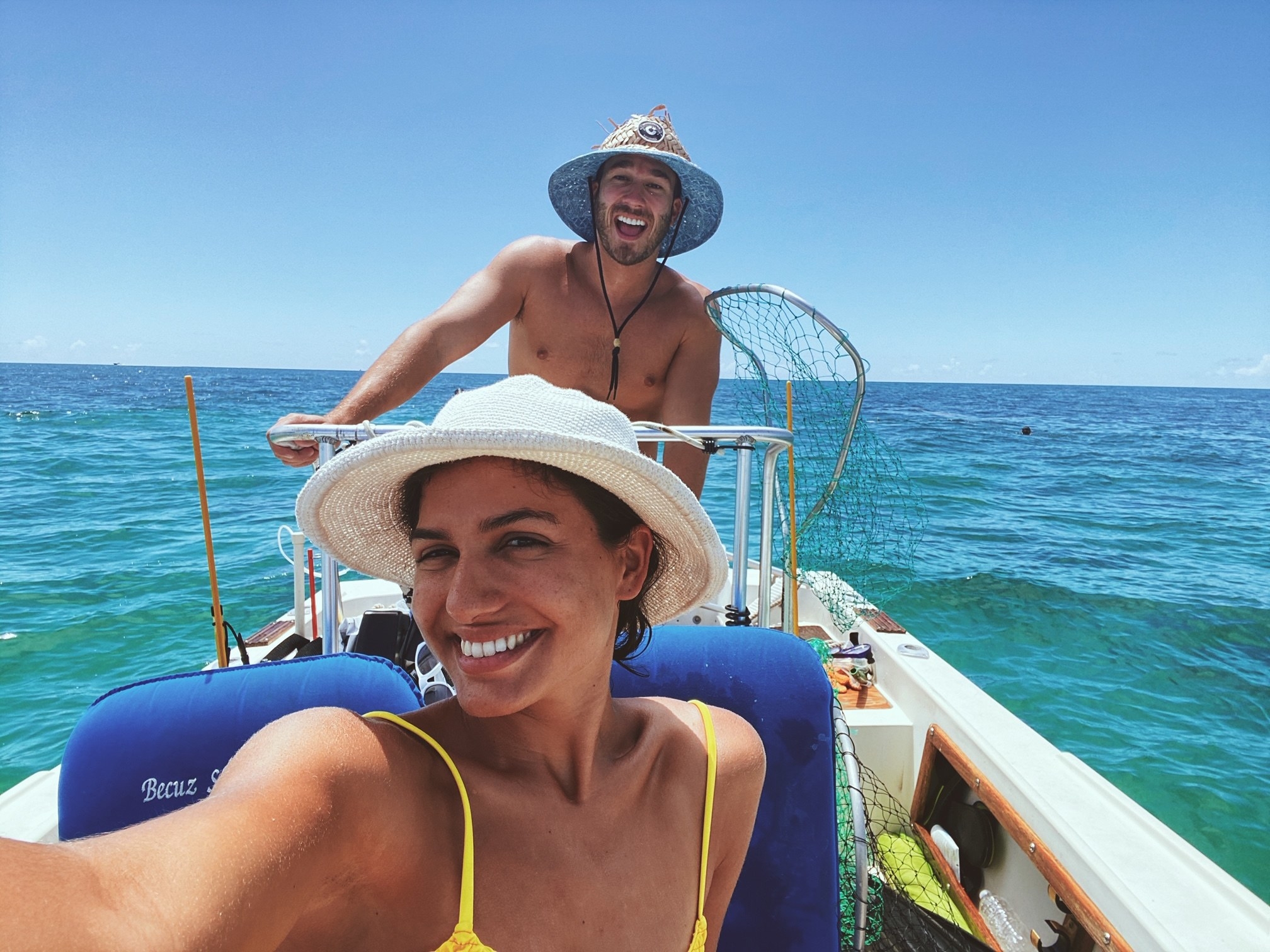 Natalie's advice is not to settle. "I know that during these times, it's easy to stay with someone or continue dating someone just because you're bored or lonely, but just wait for the right person. Don't be with someone who makes you insecure and is constantly making you guess about how they feel about you! In the meantime, just focus on bettering yourself and when the time is right, that person will come. It's worth the wait," she emphasized.