Lindsay Fleming is a licensed professional counselor who was diagnosed with dyslexia at age 6.
And, recently, Lindsay decided to make a TikTok showing what reading looks like through her eyes:
*Please note: Lindsay made this simulation of what dyslexia looks like to her. Dyslexia is on a spectrum and does not always look the same for everyone.*
In the video, Lindsay challenges others to try to read like her. People without dyslexia started seeing how much of a struggle it truly is:
Most people gave up halfway through:
It was also difficult for those living with dyslexia themselves:
According to the International Dyslexia Association, dyslexia is a language-based learning disability that is characterized by word recognition difficulties, along with poor spelling and decoding abilities.
To get more information, BuzzFeed spoke to special education teacher Casey Gibbons. She works with students who have dyslexia, autism, emotional disturbance, learning disabilities, ADHD, and intellectual disabilities. "It is important that people understand dyslexia because, even though it is defined as a reading disability, it affects many other areas of academics. Dyslexia can cause difficulty with reading comprehension, spelling, math, and written and spoken language. There are many myths about dyslexia, like individuals with dyslexia have a lower level of intelligence, and that is not correct."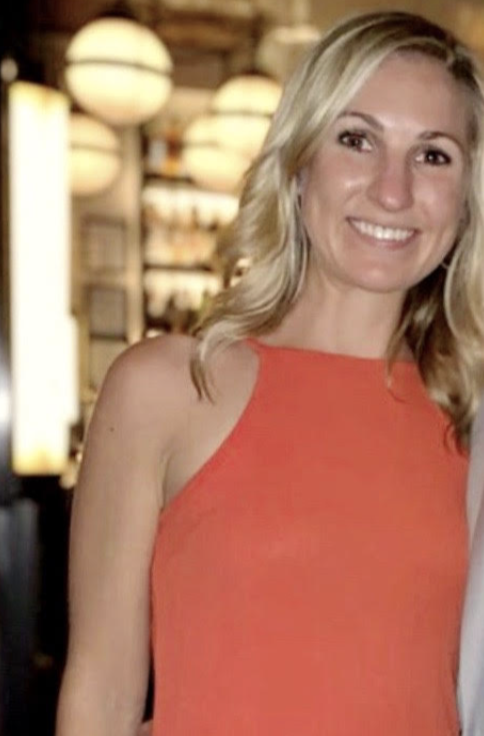 BuzzFeed also spoke to Lindsay, who said that whenever she posts about her dyslexia, her DMs get flooded with people telling her that she gives them hope. "It was clear to me that they feel how I used to — I used to think there was no way I could be successful because I can't even spell. I feel that it is important that I help them, and others, understand how hard it is to be dyslexic in our school system. I want to shed light on how resilient and successful people with dyslexia are," she explained.
Lindsay said that the video she posted is a great example of what reading still feels like for her at times. "My eyes jump from different lines while reading. I struggle to read words that I fully understand the meaning of when stated out loud. I often skip over big words and use context clues to figure out their meaning or recognize them. Dyslexia is on a spectrum, and the severity varies from person to person. I also struggle with anxiety and ADHD," she said.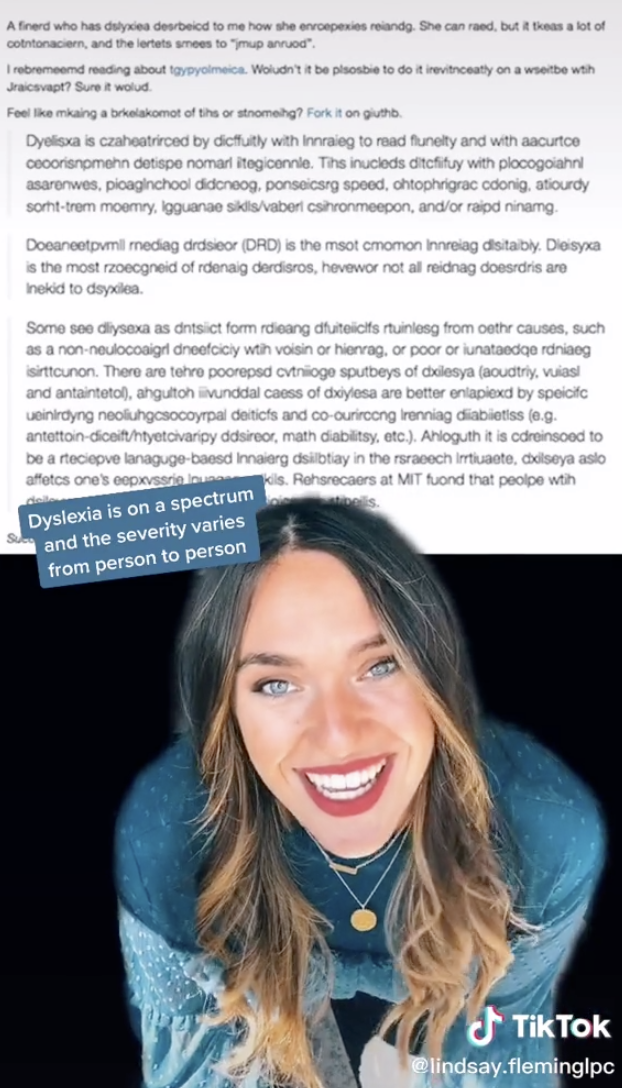 Understanding dyslexia — and all learning disabilities — is critical in helping kids succeed. "One thing I wish my team did for me growing up was to explain what dyslexia was and how my brain worked. I wish more time was spent on my strengths than my struggles. Teachers can help their dyslexic students by knowing what dyslexia looks like and advocating for their students if they feel they are showing signs. As for peers, I think continuing education about all disabilities is important," she said.
"I want to be clear that I was extremely privileged to have attended a school that was able to meet my needs. As we continue to bring more awareness, it is important to point out that this is not every student's experience. We need more funding for special education programs. I've seen students whose needs are not being met. For some students, it feels safer to get kicked out of the class than it does to struggle in front of their peers," she explained.