This Fart Gender Reveal Is Going Viral And We Are Crying
Why.
Even the mom who "invented" gender reveal parties doesn't agree with them anymore.
Well, I regret to inform you, things are getting worse and gender reveals just hit a new low:
YouTuber Paige Ginn posted the video of herself, bottomless on the floor, to her Instagram and YouTube channel.
In the seven-second clip, Paige can be seen briefly concentrated on getting her fart out, which she quickly does, resulting in a cloud of blue coming from her anus.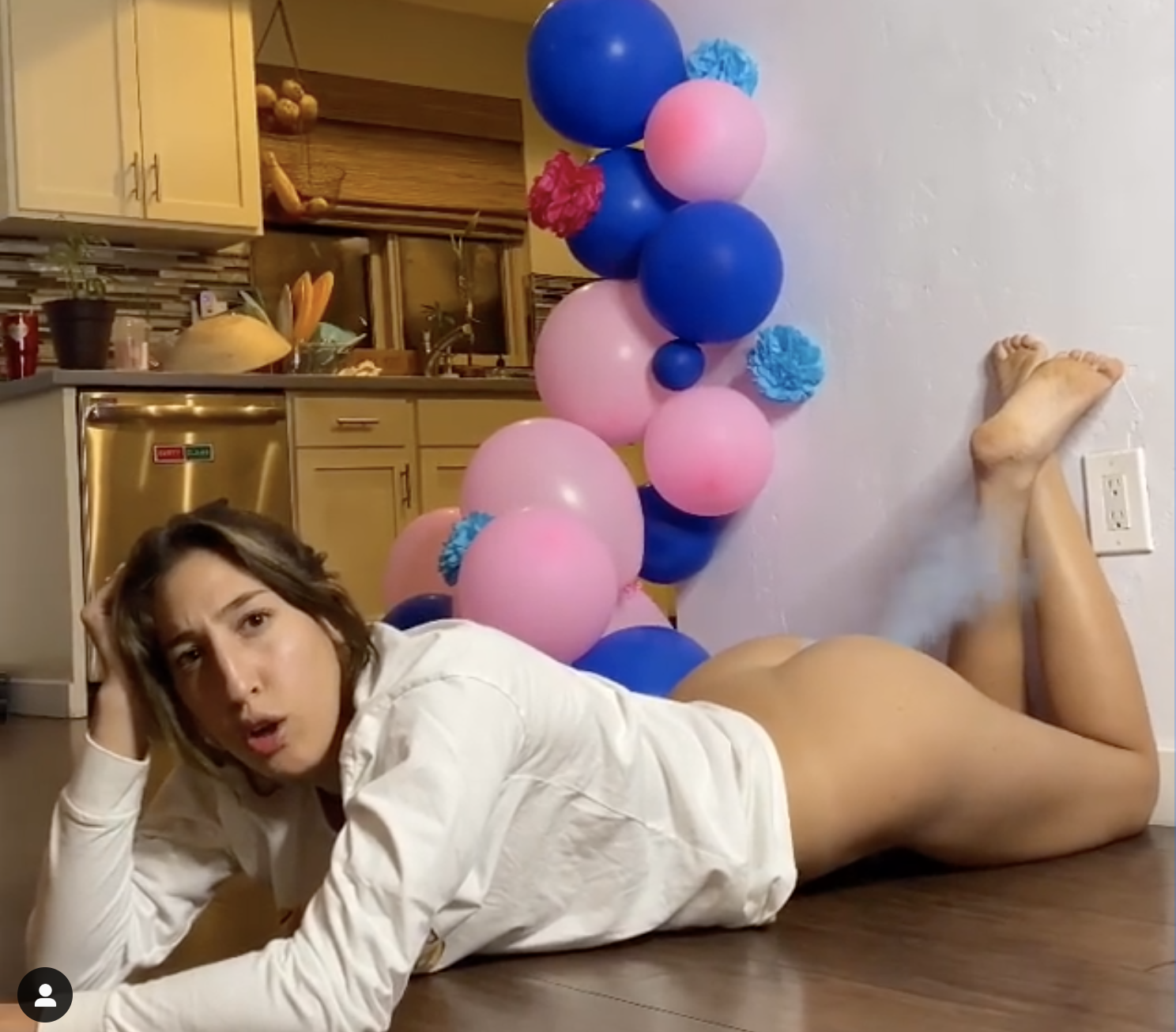 And I just don't know what else to say about it.