Jeni is an Iowa-based, busy mom of two boys who was just having a normal day...until a hilarious text changed all that.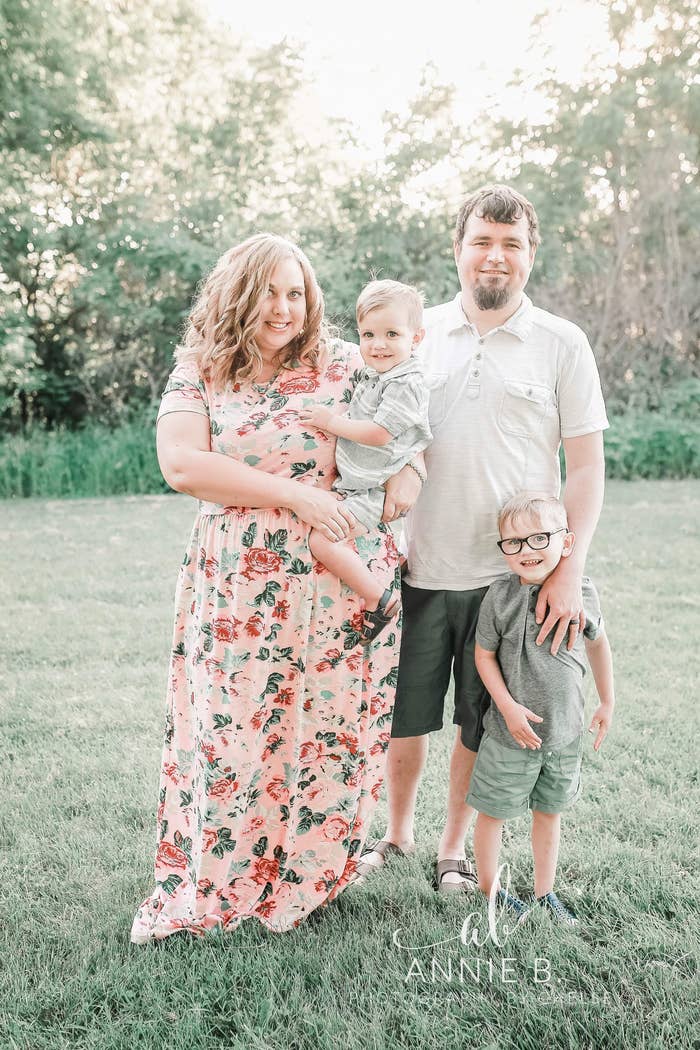 Jeni decided to take a quick, five-minute shower while her youngest son, Dax, watched Peppa Pig on her bed. When she got out, she saw that she had a notification on her phone. It was a text from her neighbor and good friend Laura: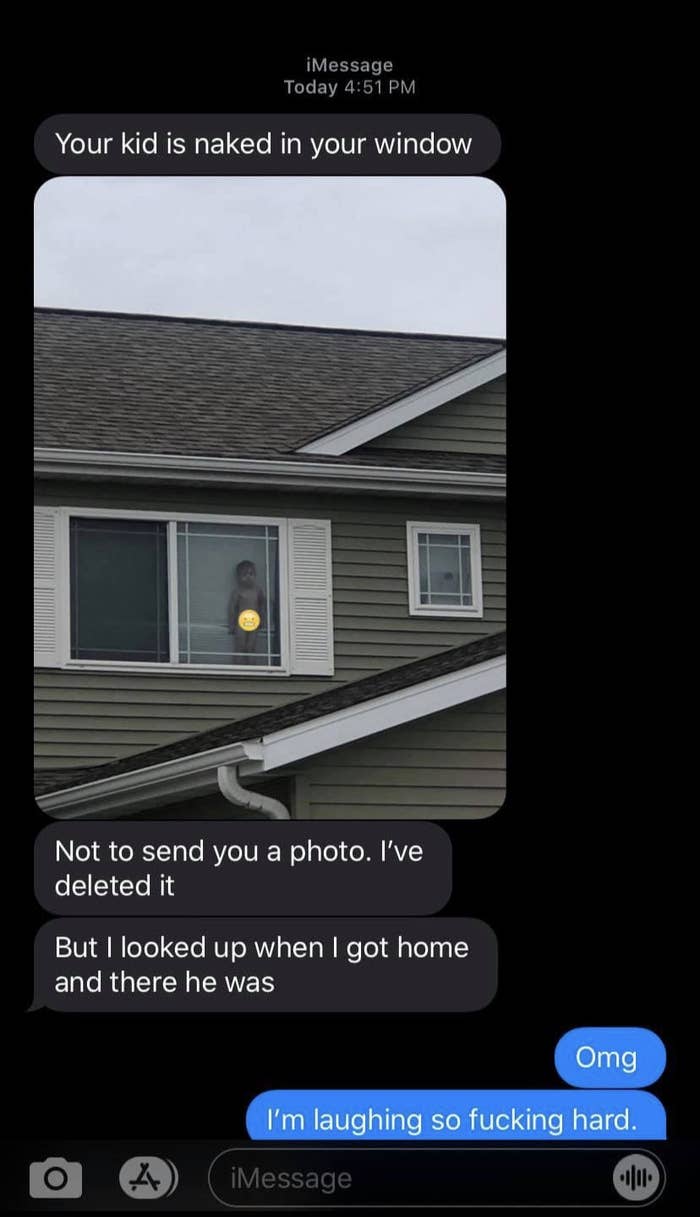 "I was laughing really hard. I could barely get the words out to show my husband the messages," Jeni told BuzzFeed. "He was apparently waving at her when she first noticed him, but had stopped by the time she grabbed her phone."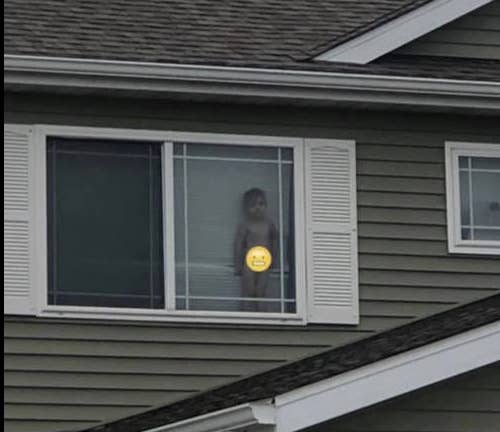 And this isn't the first time Dax has caught internet fame. Jeni said his pancake-themed first birthday photoshoot also got a lot of attention last year on Facebook.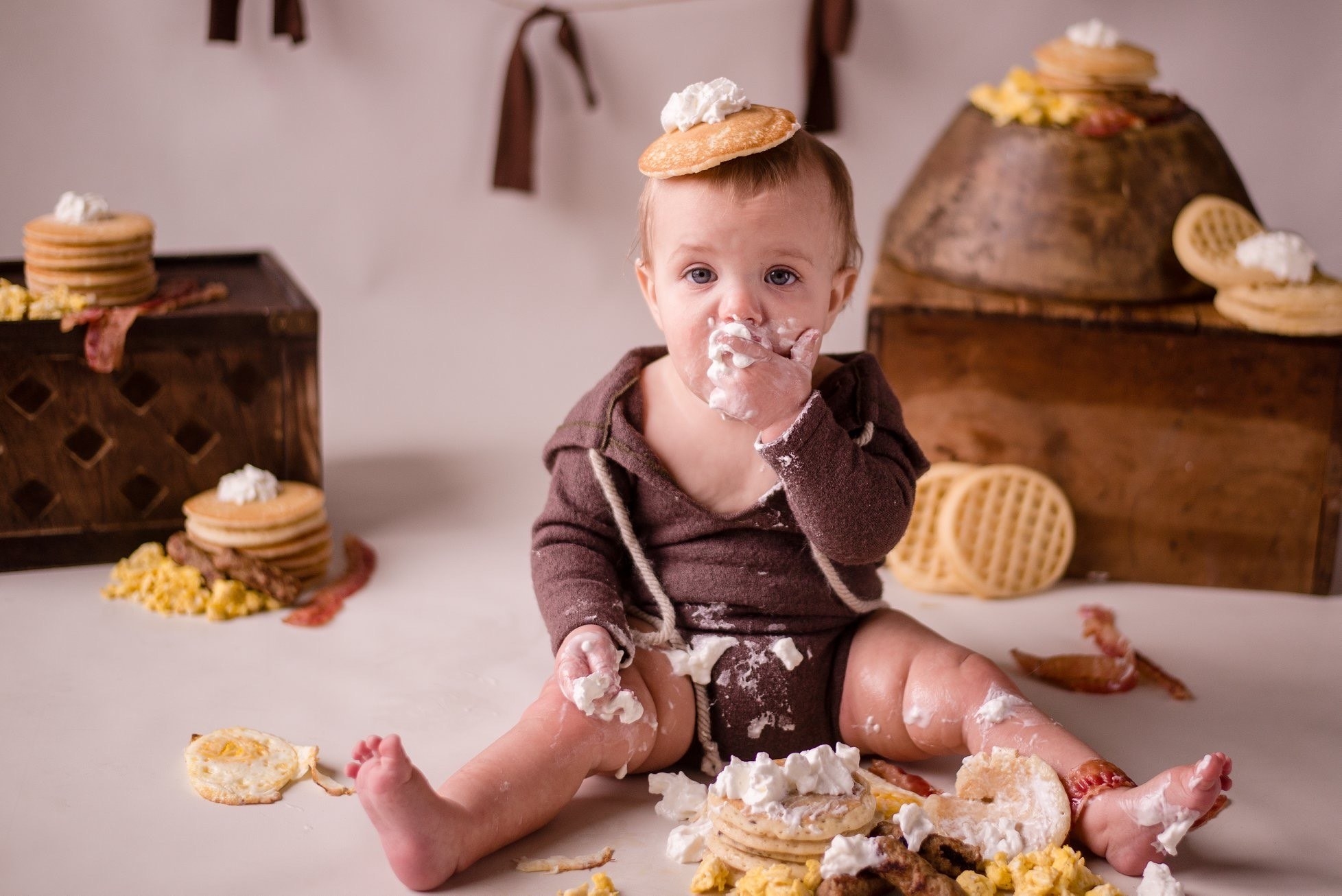 So, I think it's safe to say that little Dax is a star in the making — and maybe next time he'll keep his clothes on! 😉