It all started with this tweet from the Aussie-loving Twitter page @aussiesdointhgs:
Dog owners everywhere got a chuckle out of it because they could relate – so much so that the post currently has over 350,000 likes and 85,000 retweets.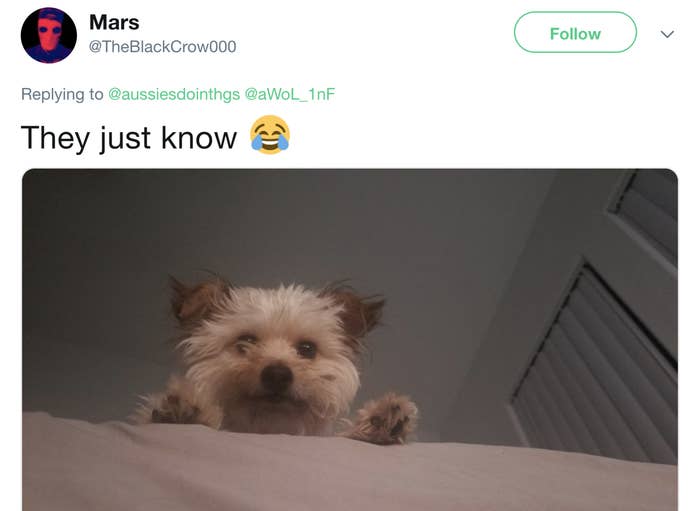 And right away people started sharing videos of their doggos perking up at the sound of chips opening.
It's universal dog intuition.
And it's so cute, every time.
The sound of chip bags = patiently waiting pupper.
They even wig out when they are simply in the presence of food.
Dogs just know. Tried, tested, and proven: