We've all been there. You know, when you just want to "browse" inside a store, but then you see the sales associate coming right at you, grinning ear to ear, saying, "Are you looking for anything in particular? What can I help you find?"
I mean, their intentions are good, but sometimes you just want to be left alone, you know?!
Well, a Sephora store in Europe is changing all that with its color-coded basket system.
Customers can grab the red basket if they are wanting assistance and customers who do not can take a black one.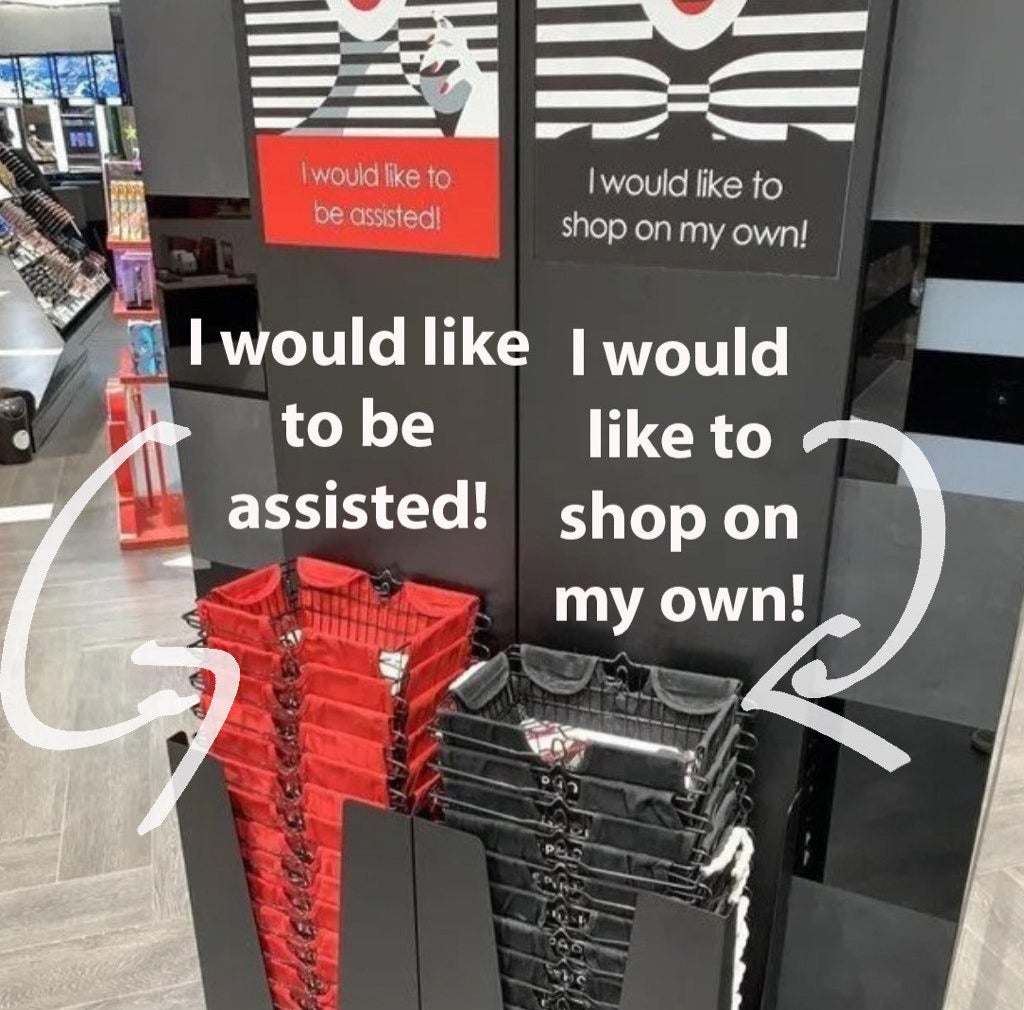 After Twitter user Cami Williams tweeted about the baskets last week, over 241,000 people liked it and over 50,000 people started talking about it.
A lot of people began recalling their own awkward moments that could have been prevented with baskets like these.
However, baskets like this aren't a brand-new idea – they just haven't been utilized much. Back in 2016, a Korean beauty store featured baskets with the same message.
And, as of now, the baskets aren't available in any U.S. stores (that we know of). So, people of the internet...
Oops. Something went wrong. Please try again later
Looks like we are having a problem on the server.
What are your thoughts on them?