This Photoshoot Of A Woman's Husband Shaving Her Head After Being Diagnosed With Cancer Is Heartbreakingly Beautiful
"Strong women aren't simply born. They are made by the storms they walk through..."
Twelve days before Charlie Johnson's wedding to her high school love, Kelsey, she felt a lump in her breast. A lump that she was told was a fibroadenoma – a noncancerous lump.
But, one month later, Charlie's relief turned to heartbreak. The lump started bothering her, so she decided to have it removed. During her post-operative appointment, the surgeon told her the tumor was actually cancerous. "Emotions flooded through me, I cried, I was in denial," Charlie told BuzzFeed.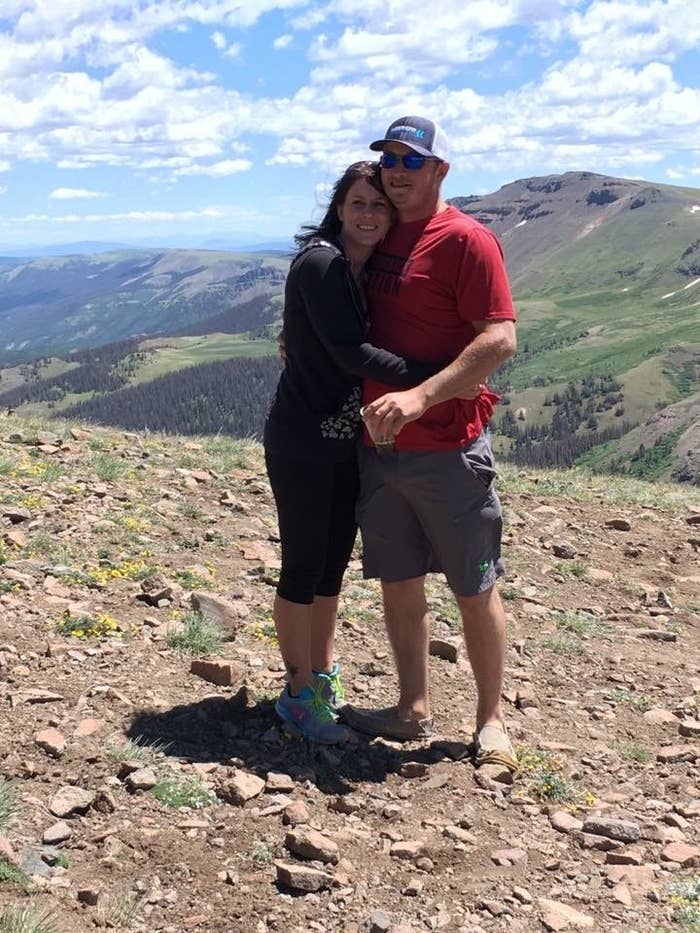 "Before I even knew if I was going to be receiving chemotherapy, I made the decision that 'if' it happened, I wanted to make it beautiful when I started to lose my hair," said Charlie. So, she proposed her idea to photographer and friend, Mandy Parks, who had the same vision as Charlie for the photoshoot.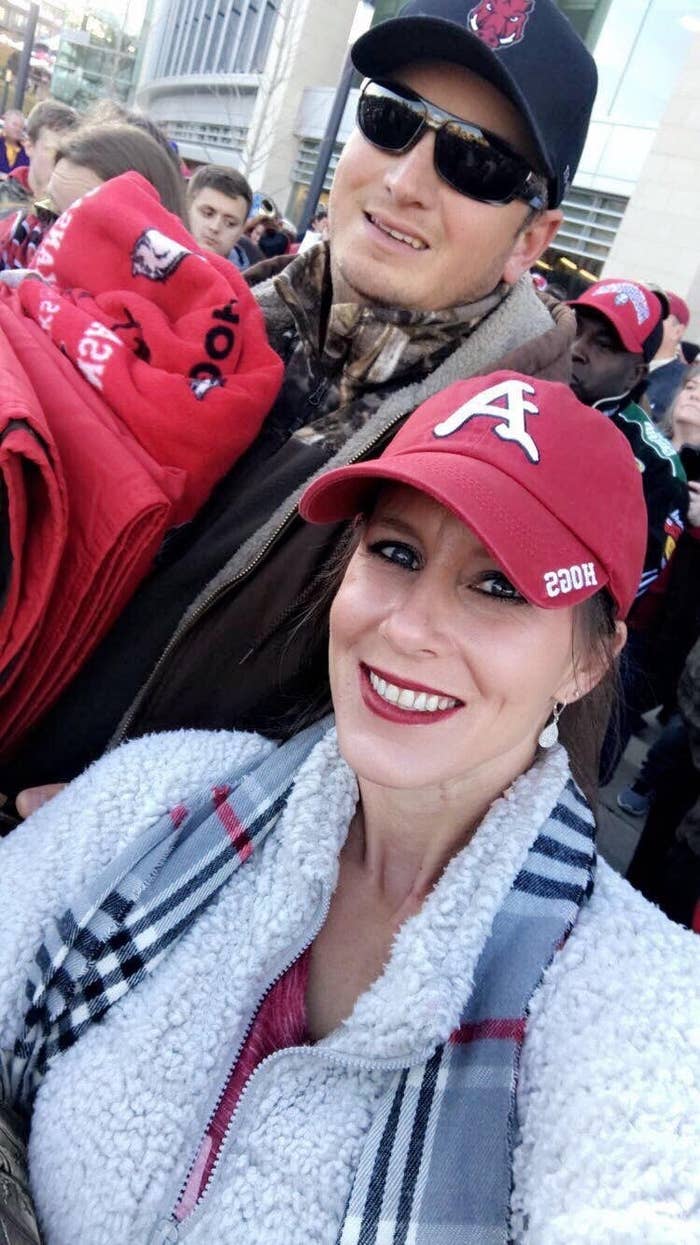 On the day of the shoot Kelsey admitted he was scared. "I remember telling Charlie there was no way I would be able to do this. I would break down on her," Kelsey said. "Then I started thinking about it and thought, 'How selfish am I to not do this task for her?'"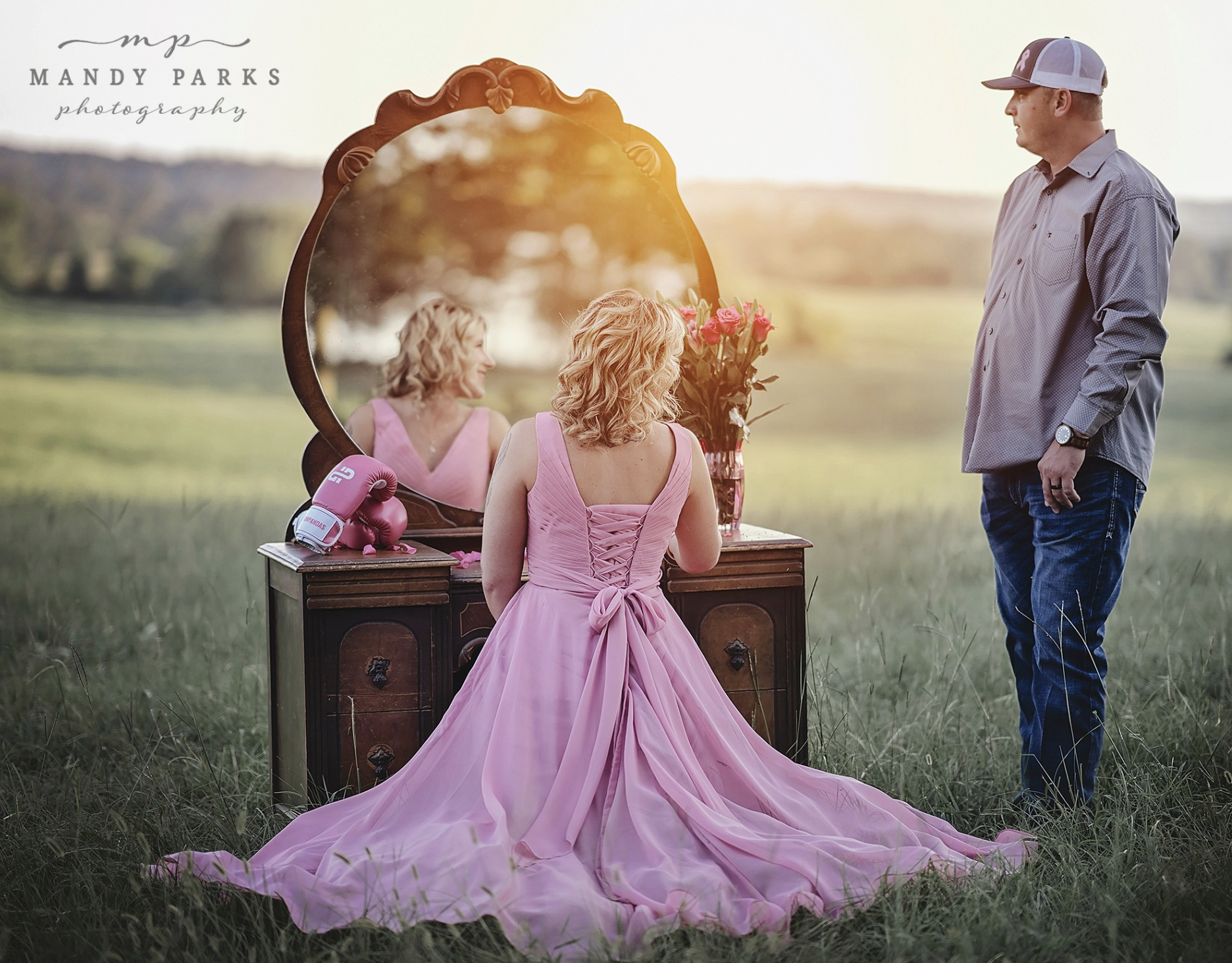 During the shoot, Charlie focused all her attention on helping others. "All I could think was that hopefully through myself taking control over my cancer, maybe one person would see my story and gain the courage, confidence, and empowerment to look at herself and say, 'Wow…I can do this too. I can fight.'"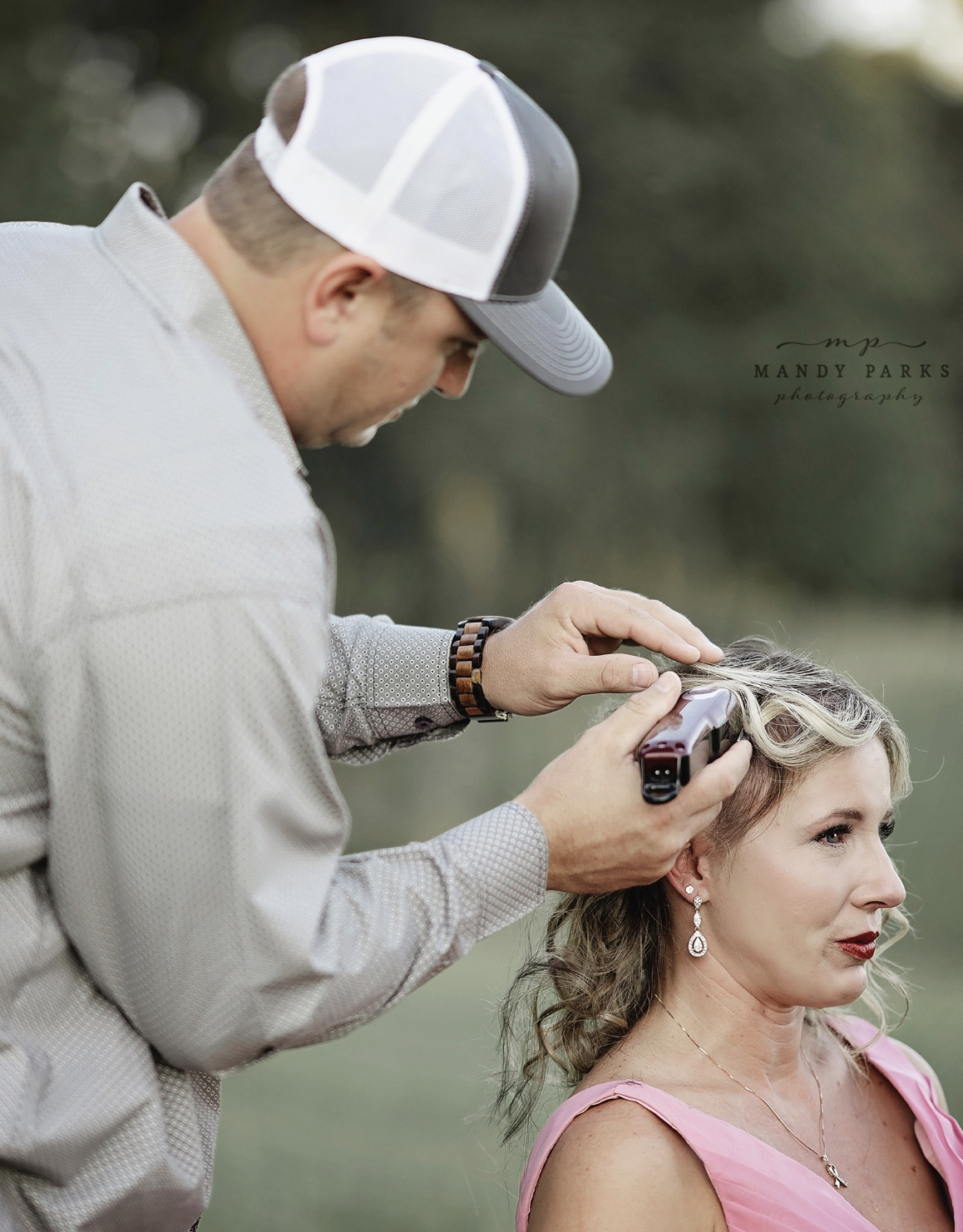 As Kelsey shaved Charlie's head, he tried to stay strong. "I caught myself just looking off into space, trying my best to argue with God that this needs to stop."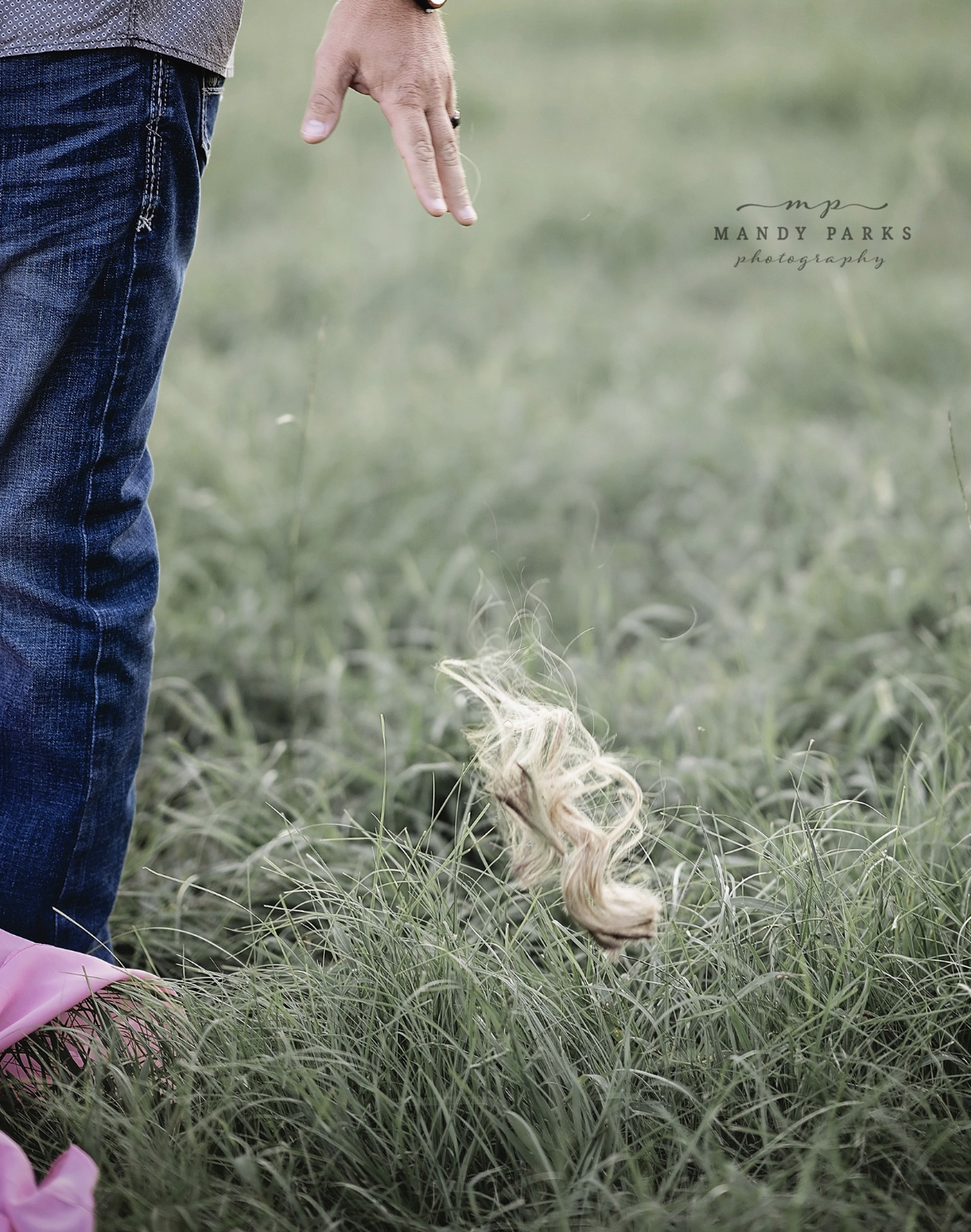 "My husband showed such strength and courage being able to do this incredible act for me. I will forever be grateful to him for that," Charlie said.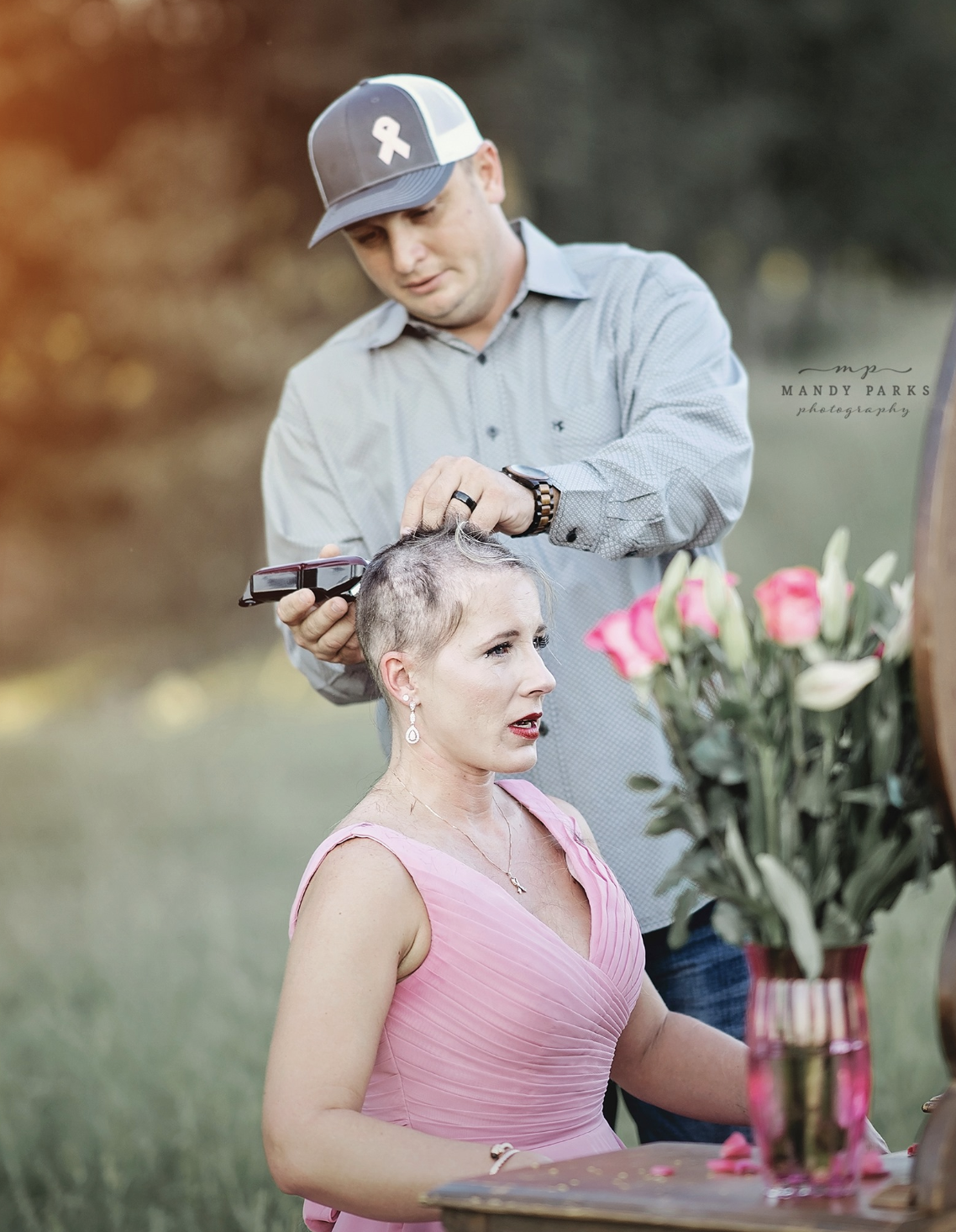 "When I finished cutting her hair, all I wanted was for her to know that she was perfect with or without hair in my eyes," Kelsey said.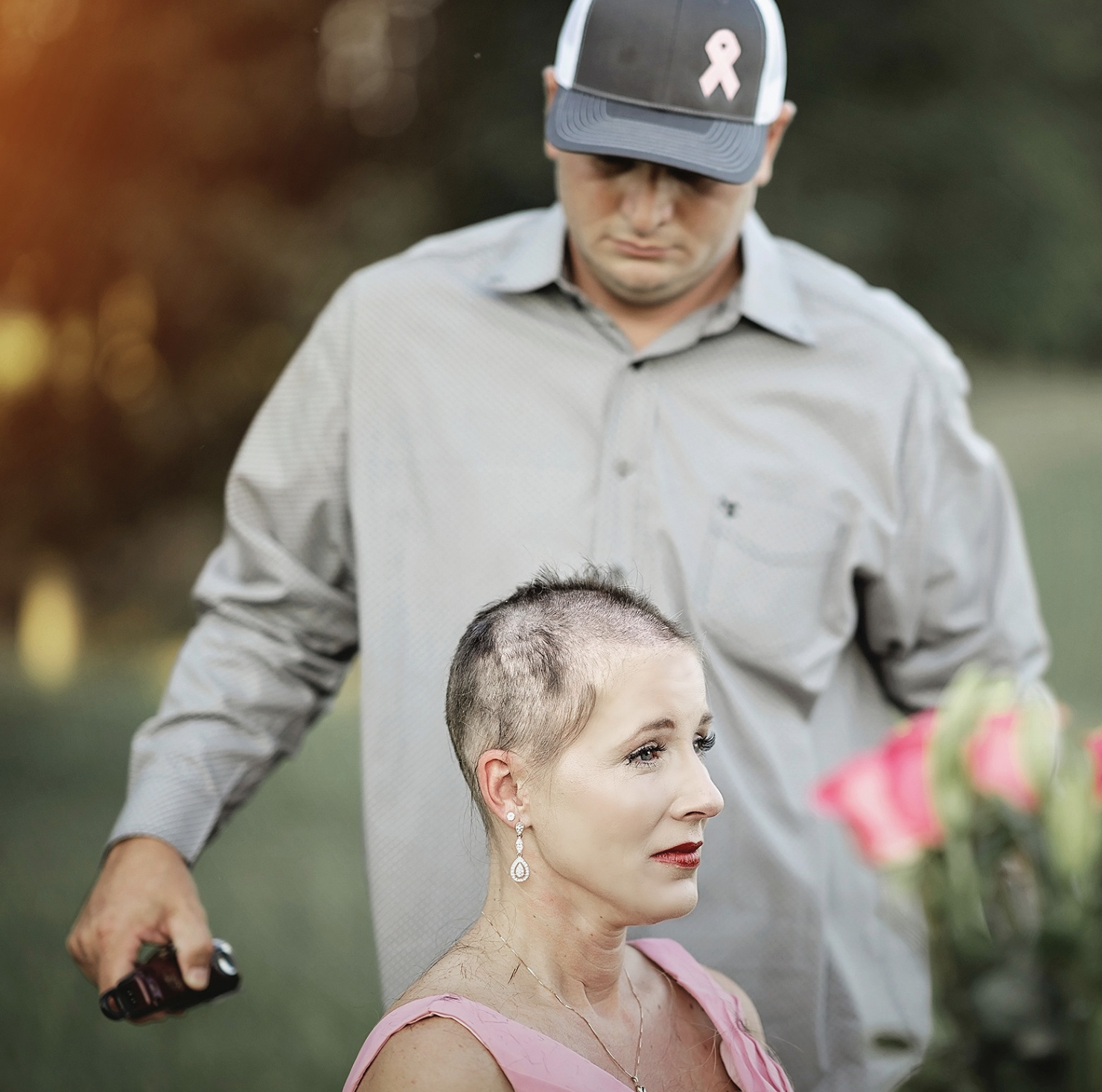 Photographer Mandy said the viewfinder on her camera had so many tears in it that she had trouble seeing what was in focus. "I have shot emotional moments in the past, but nothing close to this magnitude."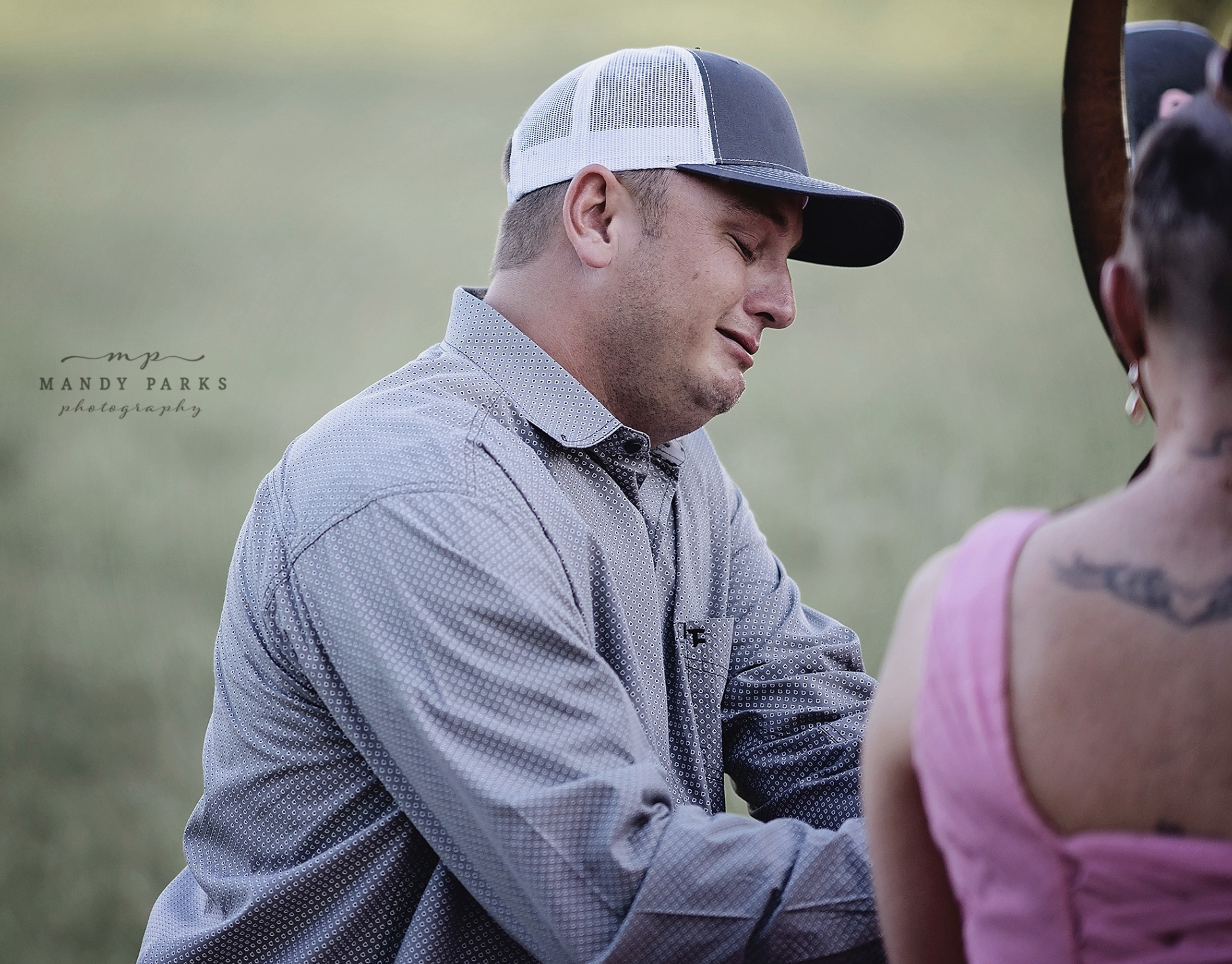 Charlie said nothing can make or break a family more than cancer and treatments. "The way that I have seen Kelsey look at me is a feeling that will never leave my heart. I am truly blessed with an amazing husband that I know will always love me with everything he has."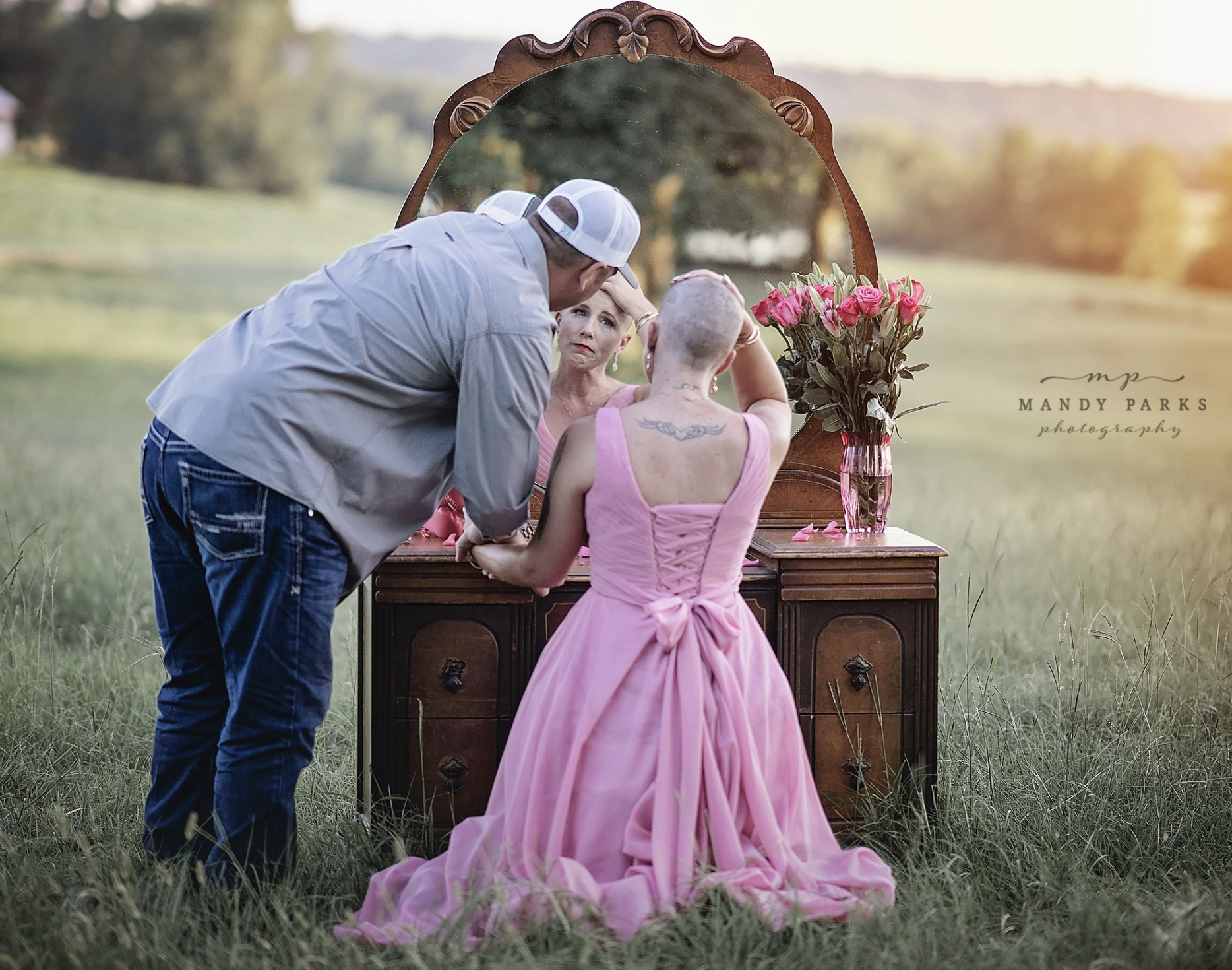 And Kelsey said this experience has made their relationship that much stronger. "I have never felt as helpless as I do some days now. I cannot fix her issues and that is a hard pill to swallow because that is the way I am used to showing my affection towards her."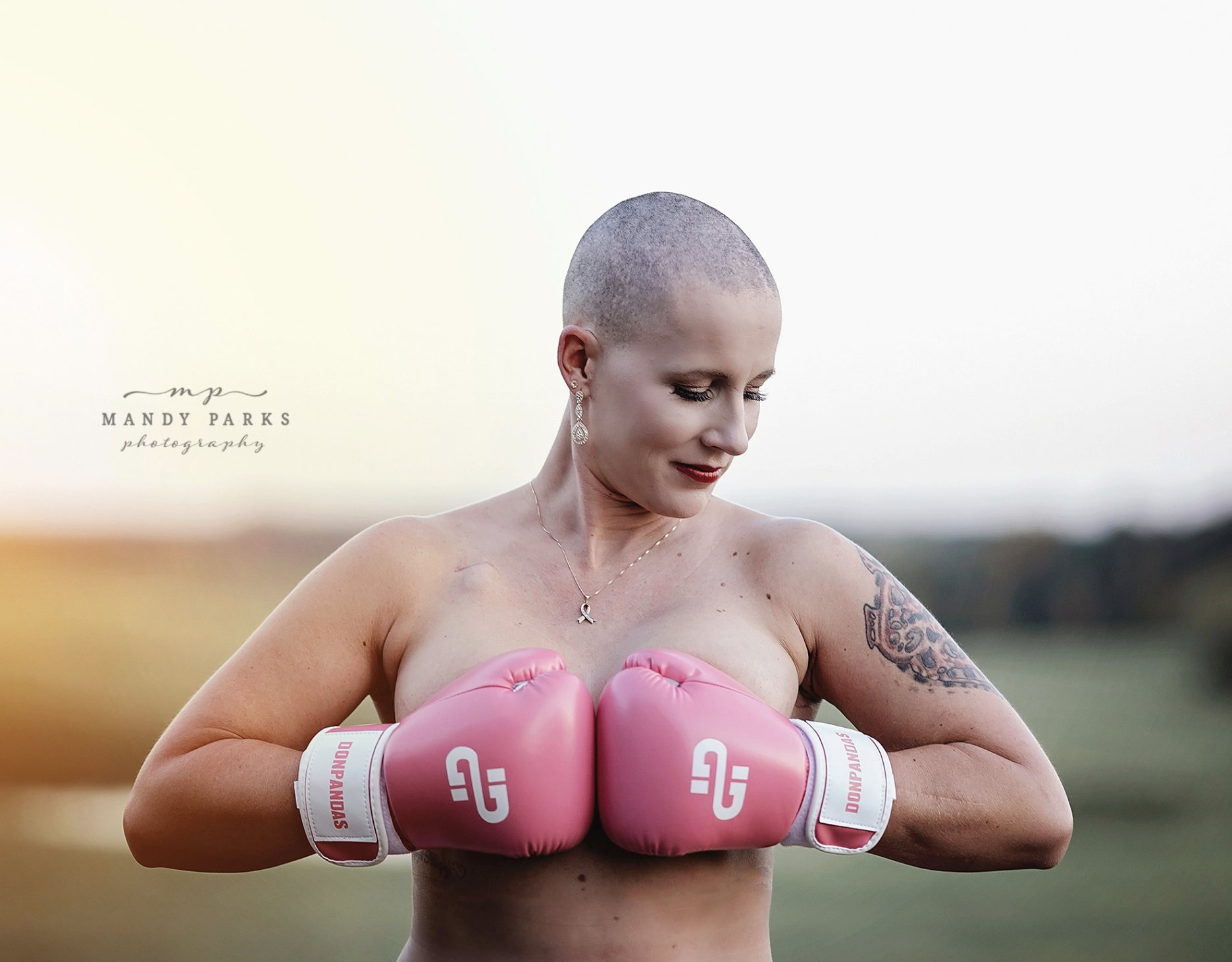 With over 291,000 shares, it is powerfully helping others battling cancer.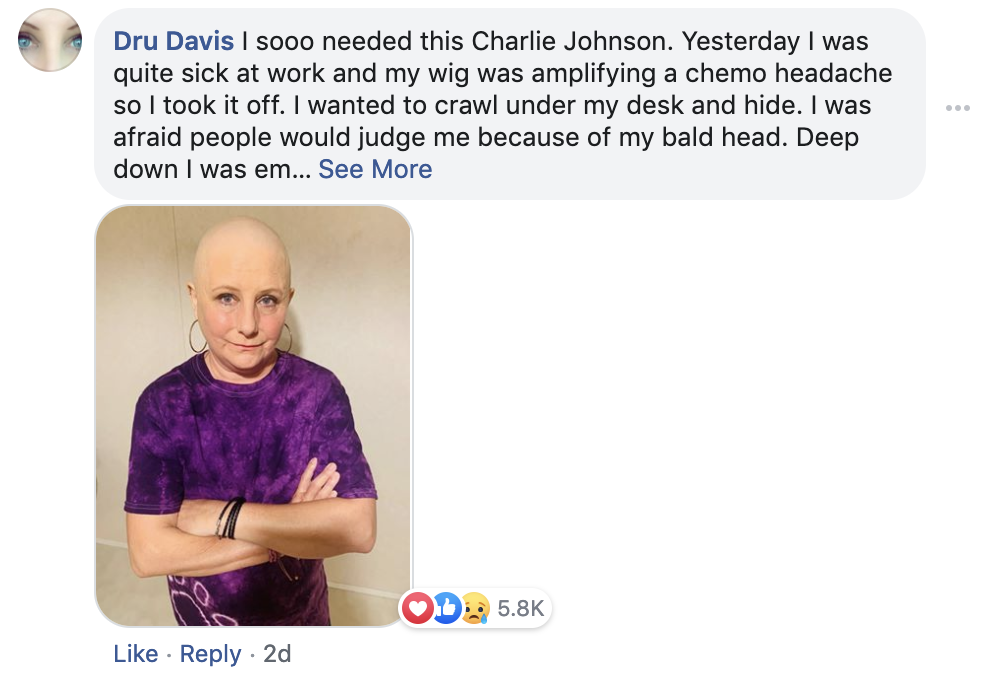 Charlie wants others to know that early detection is vital. "Nothing is more important than for women to be advocates for themselves and to ensure that their bodies are taken care of. They need to listen to themselves."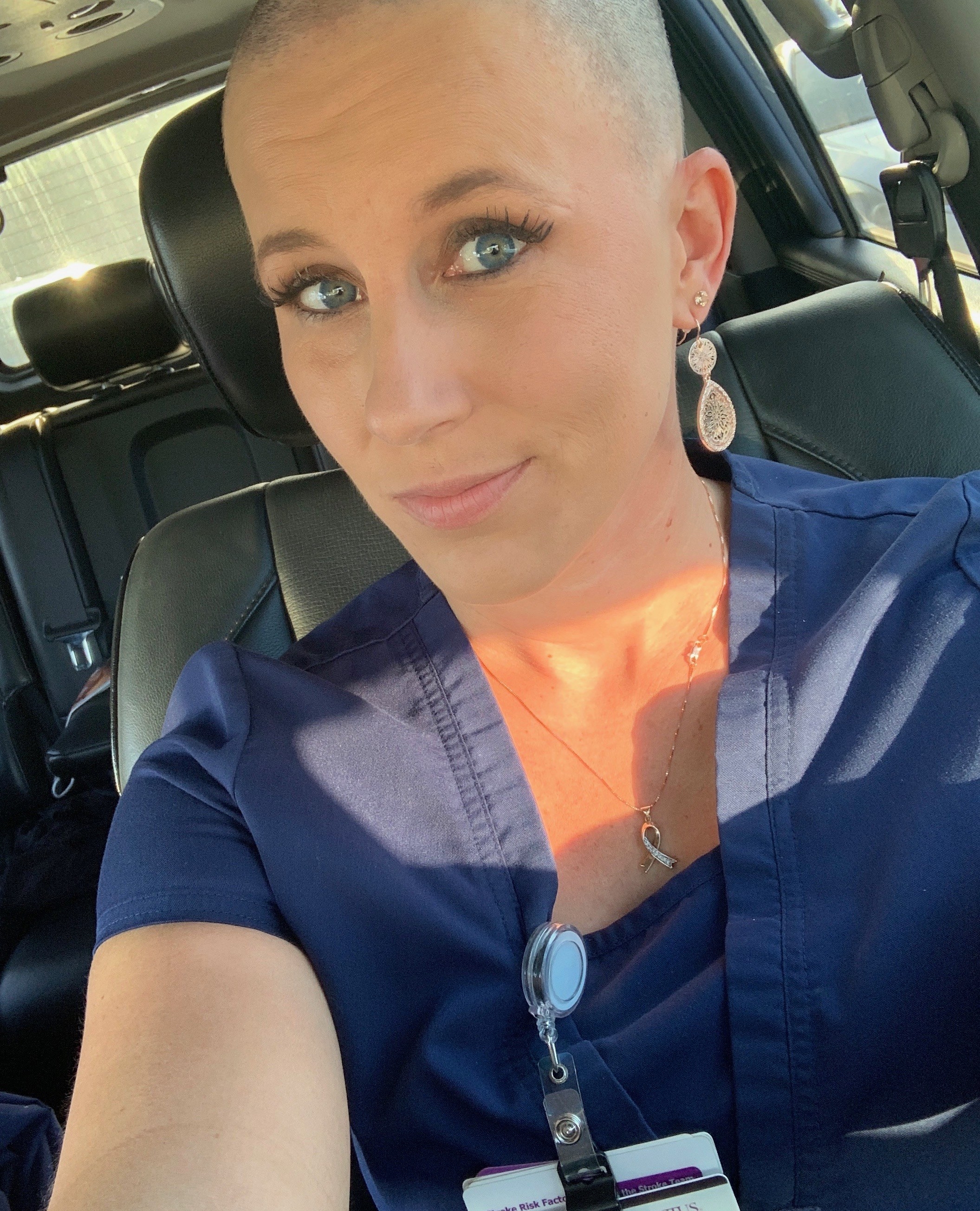 You got this, Charlie!