And one of the biggest things people have been hoarding has been toilet paper.
To put things in perspective, TikTok user @naomi.corson uploaded a video of her dad breaking down the EXACT amount of poops a person would have to take to use four value packs of toilet paper from Costco in two weeks:
When BuzzFeed spoke to Naomi's dad, he said the whole thing started because he wanted to teach his kids a math lesson. He's a teacher, so he thought a timely equation about toilet paper would be of interest to his kids.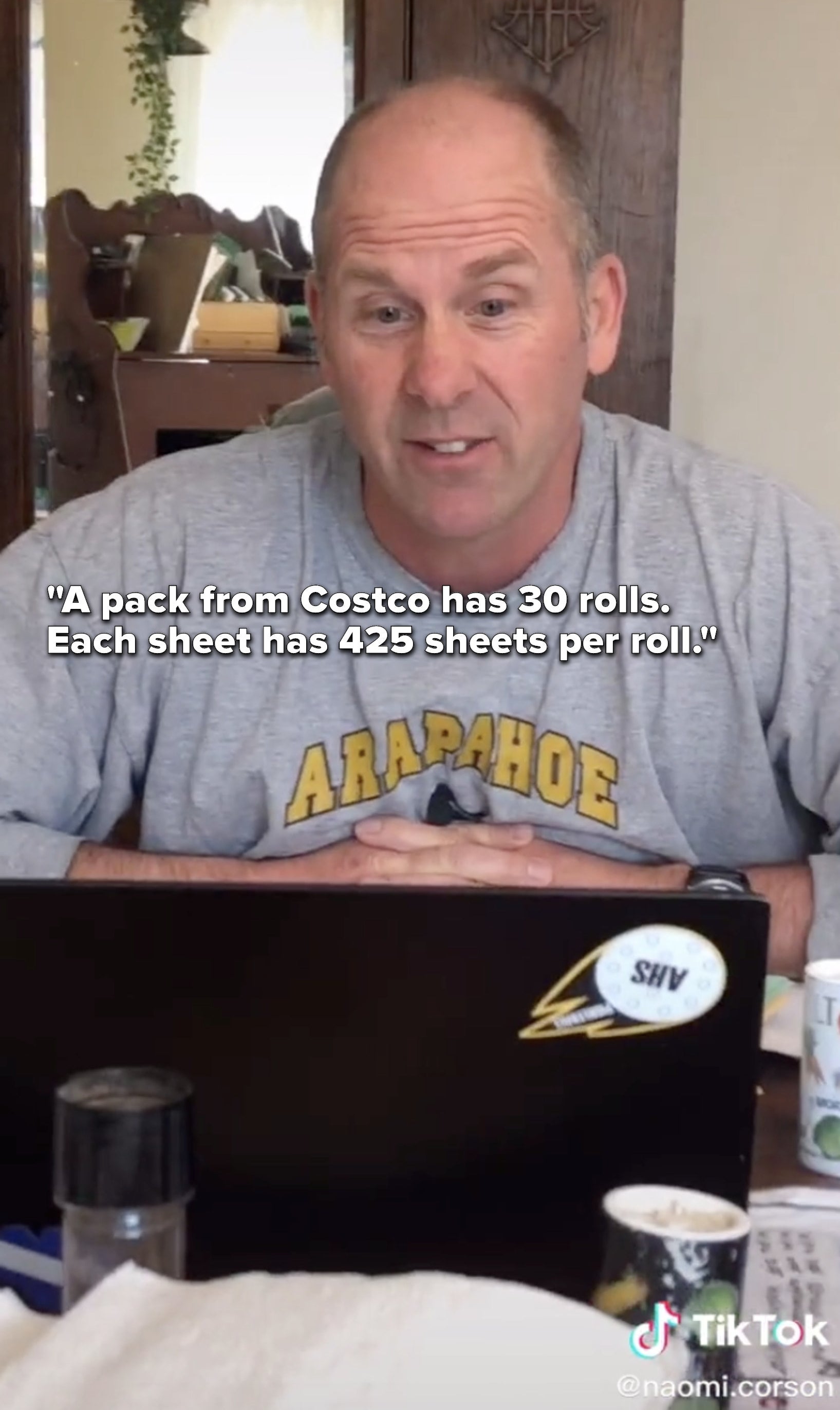 Naomi's dad said his parents actually sent him the statistics from an article they found online. "Naomi thought I'd worked out the numbers, but really someone else did," he explained.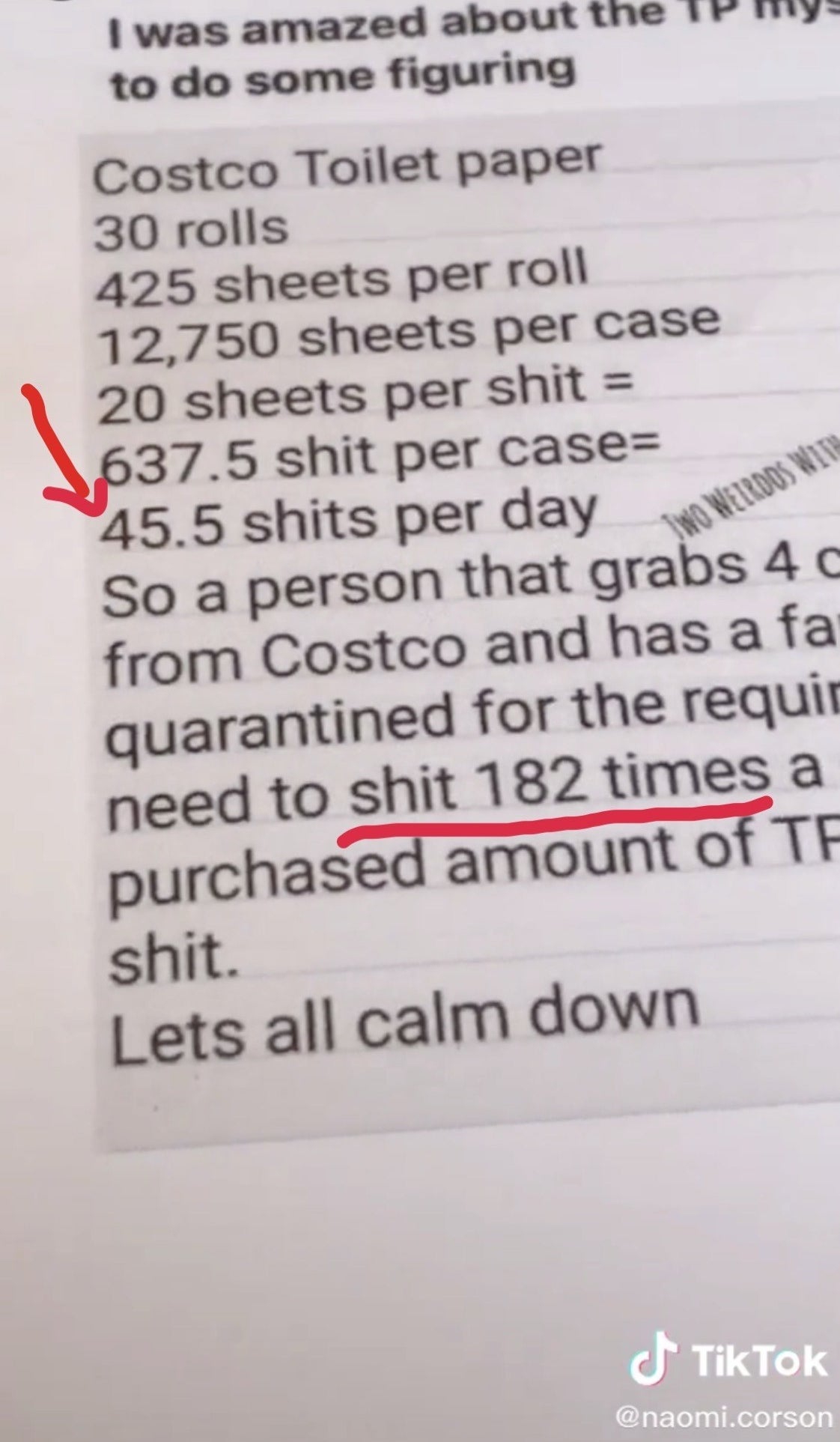 "People are stuck at home and are experiencing rising levels of stress. Hoarding tendencies can exhibit under these conditions. I wanted to release a little bit of stress with humor, and I think it's led to this [TikTok's] popularity."
SO STOP HOARDING! And, if you did buy too much, make things right and donate because we're all in this together!