People Love This Couple's Unique Quarantine Date Night Idea
If you're bored while social distancing, this is a way to spice things up!
This is Lucas and his fiancé, Ally. They live in Tallahassee, Florida, and — like the rest of us — are social distancing due to the current coronavirus pandemic.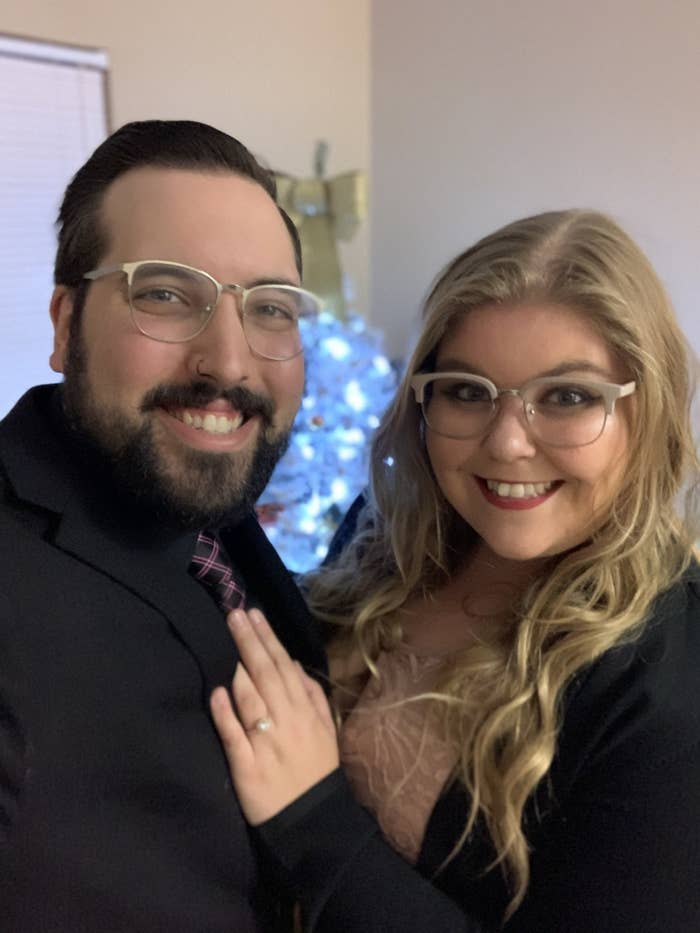 So, to change things up, the two created a uniquely fun date night and shared it on TikTok:
The idea is simple: take turns going down aisles and randomly point your finger around until your partner says "stop." Whatever your finger lands on is what you have to buy.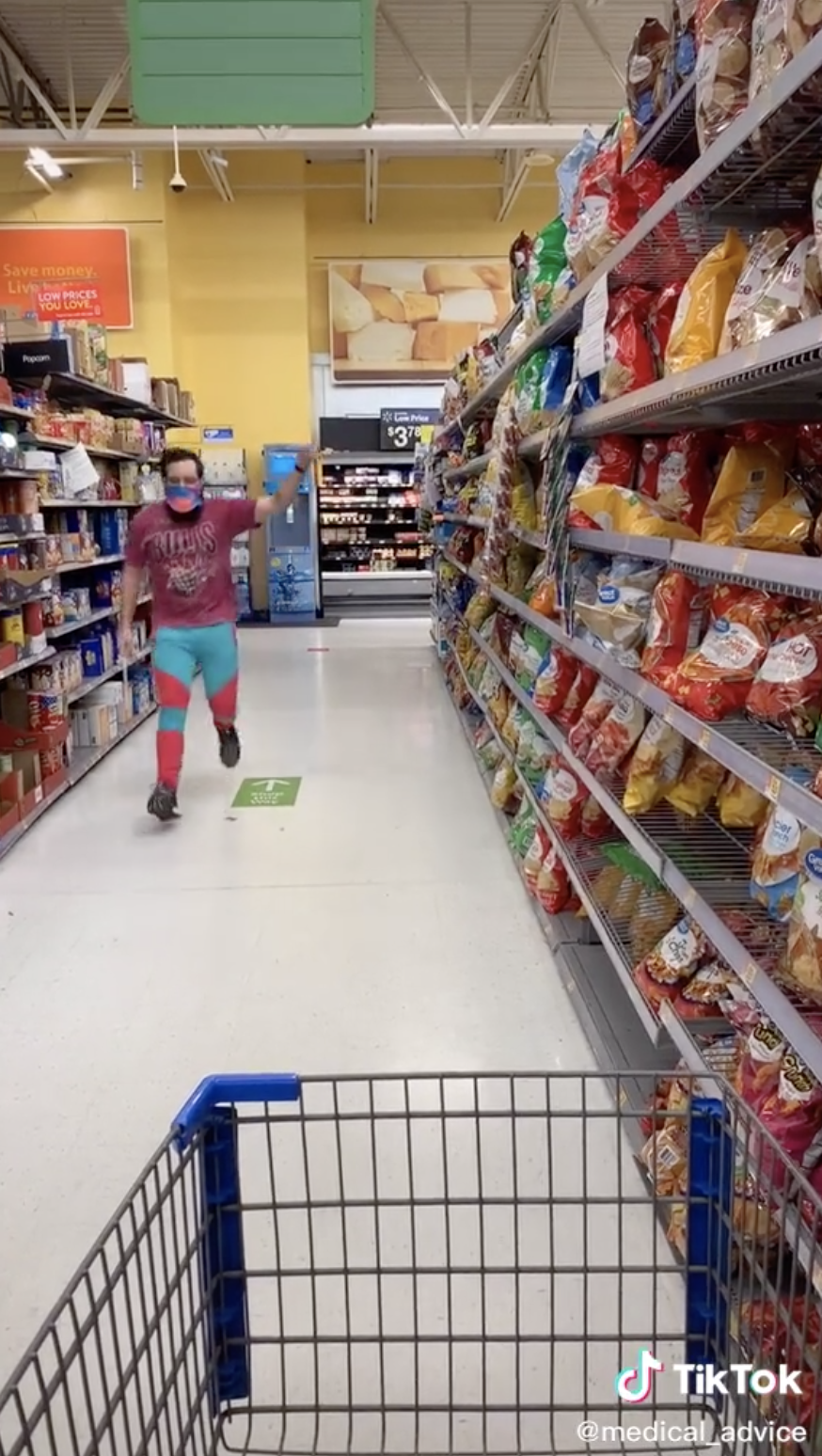 BuzzFeed spoke to Lucas, who said their idea was based on a similar TikTok date night video, but they added their own twist. "I had just signed up for a TikTok account and I thought it would be a fun idea to replicate. It seems like people are enjoying seeing us have a little bit of fun during this crisis that has been going on," Lucas said.
Their date night was also a way to try new things they typically wouldn't. "We anticipated landing on some things we didn't like, but we didn't cheat and pick again. The only thing we landed on that we didn't purchase was a family-sized box of frozen chimichangas because we would not have been able to eat all those in a reasonable time and it would have been a waste. We definitely would not have chosen the Alfredo thin crust pizza, but now it's one of our new favorites!"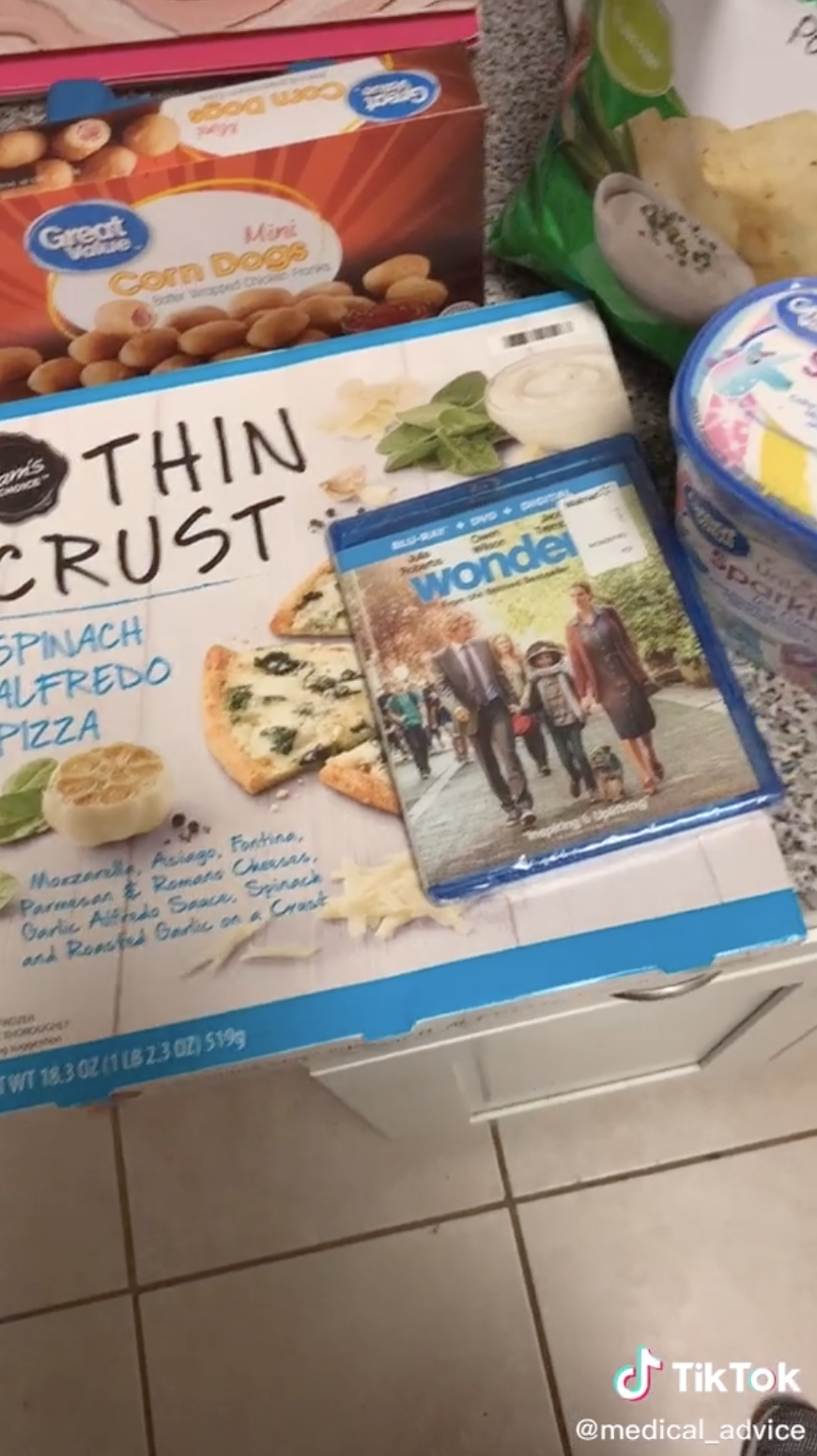 Lucas said he and Ally are planning on doing other date nights on TikTok after this one received more than 1.7 million views. "We just want to thank everyone who has liked, shared, and commented wonderful things on our video," he added.