Hi, I am Krista and I have been on a mission to re-create copycat versions of our favorite food items. Last week, I made copycat Crumbl cookies (I highly recommend you try them). Today, I am making copycat Texas Roadhouse rolls.
So, if you've never stepped foot in a Texas Roadhouse, let me give you the skinny: They are a steakhouse chain that opened in 1993 in Clarksville, Indiana. Besides steak, they are known for their "made-from-scratch" sides, an endless amount of peanuts (in fact, you can even throw the shells on the ground), their rolls (of course), and servers who periodically line dance during your dining experience — it's a very country place.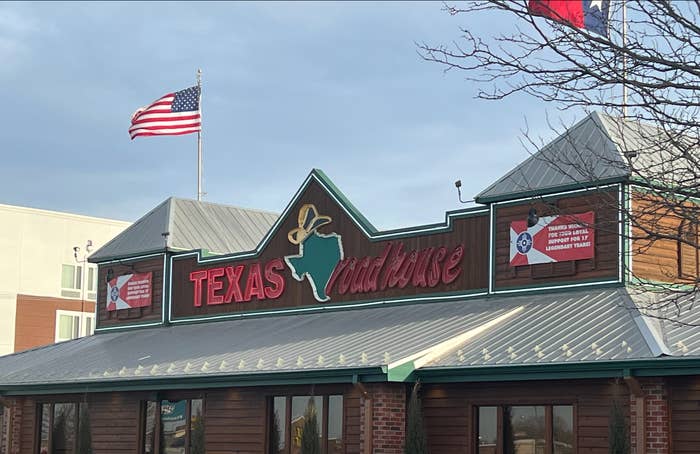 Anyway, my roots there run deep. T. Road was actually my very first job when I was a freshman in high school. Below is an old pic of me and one of my besties sharing a virgin(!) drink after a long shift of dancing and slinging rolls.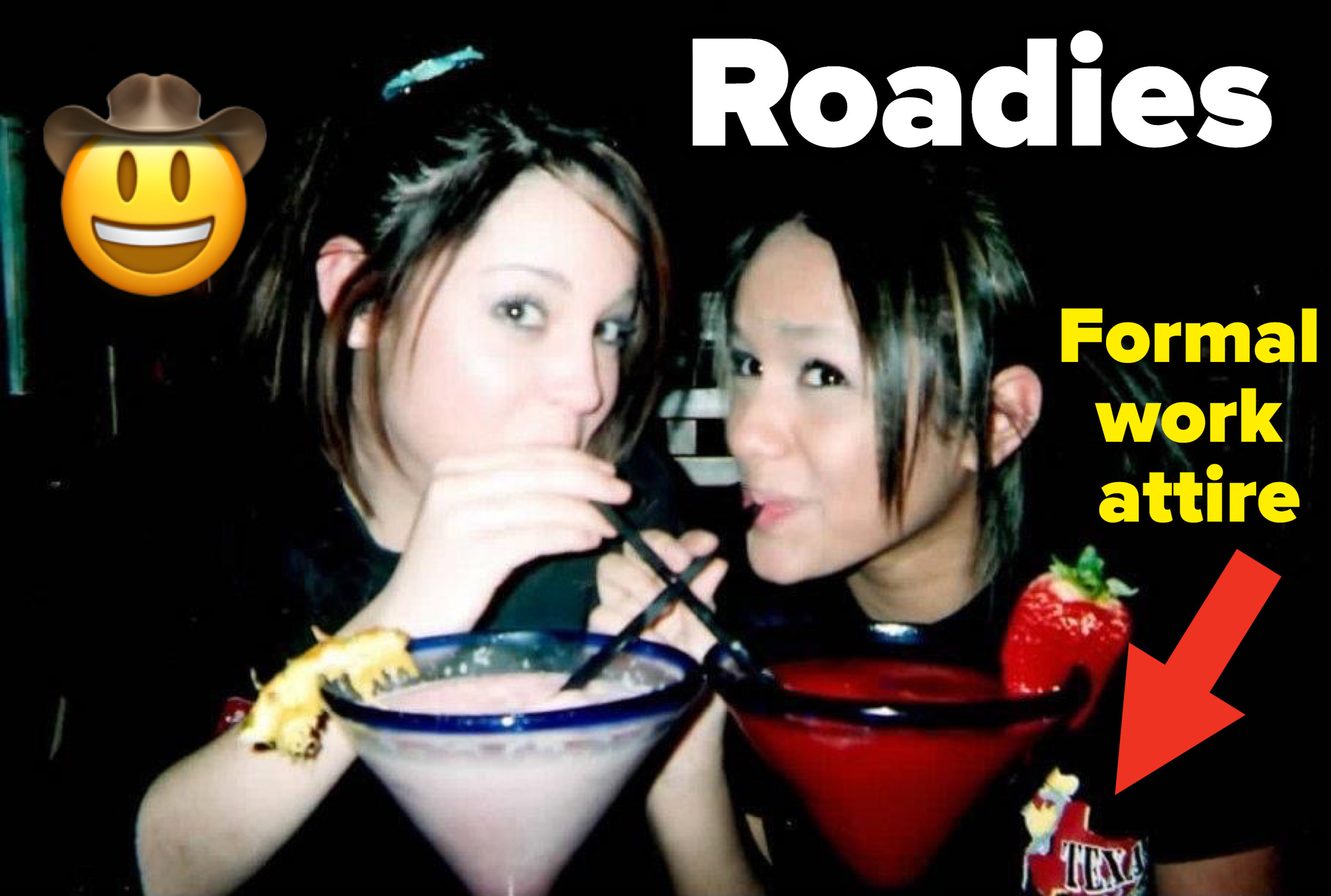 One of things that left a lasting impression on me after working there were the esteemed rolls: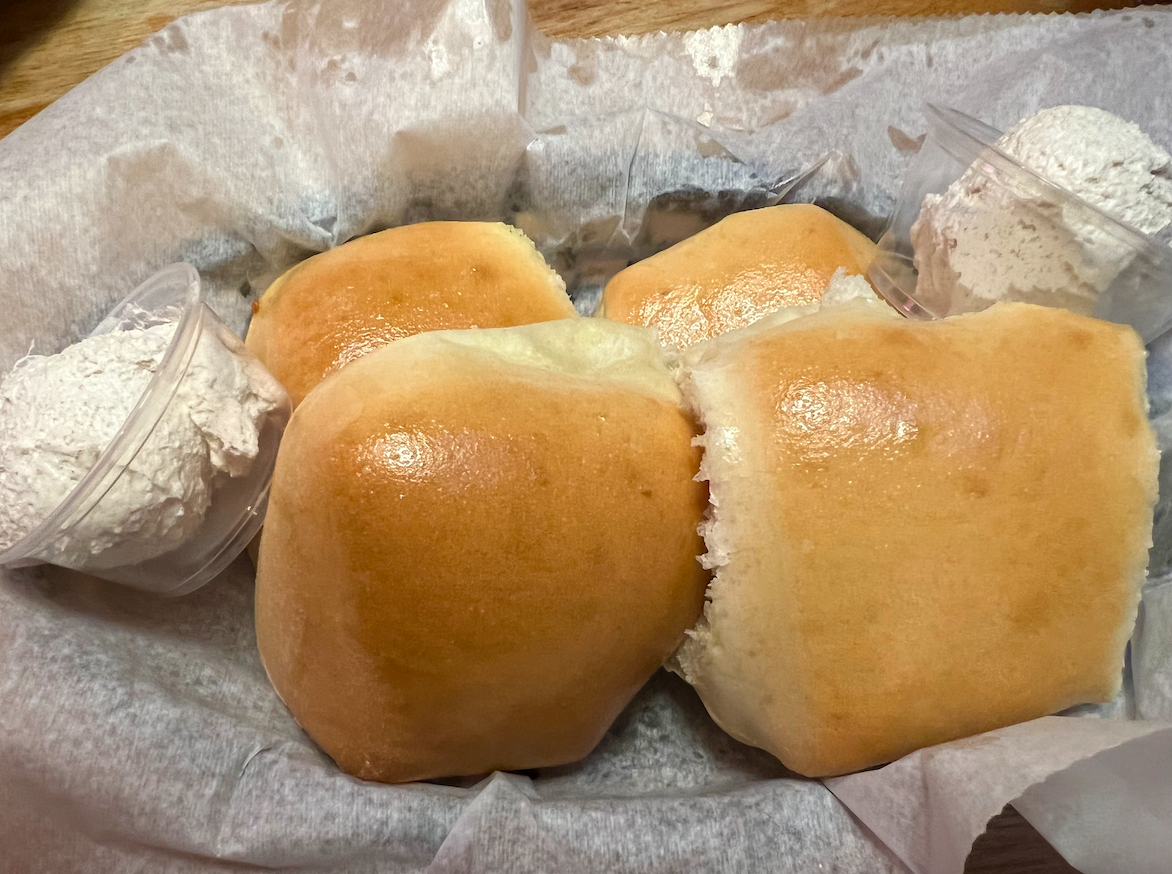 They are incredibly soft and delicious — people go wild for them. They are served with the chain's homemade honey cinnamon butter.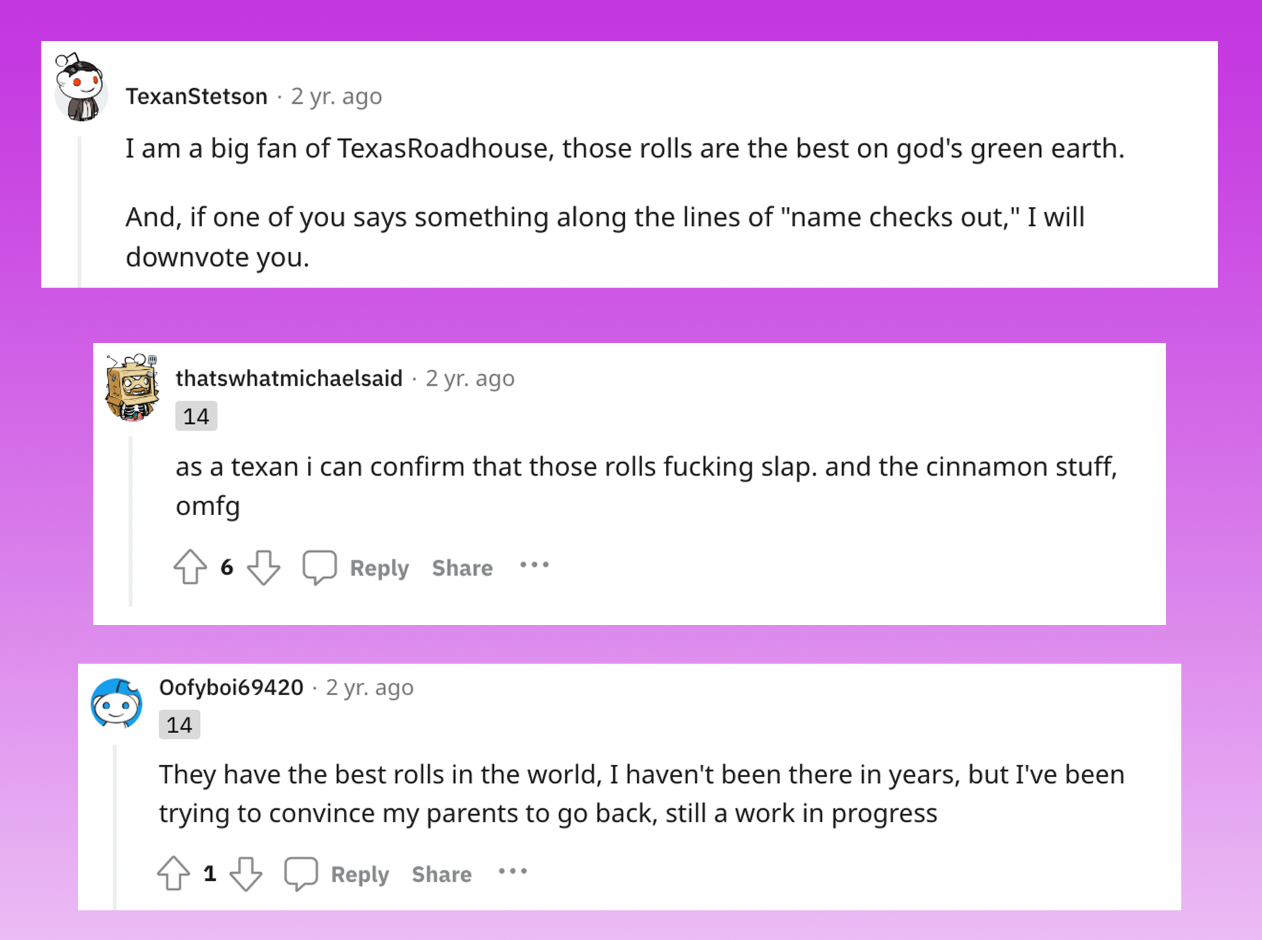 So, I took a trip to my old stomping grounds — with a giant magnifying glass for roll analyzing purposes — on a mission to make these beloved rolls at home: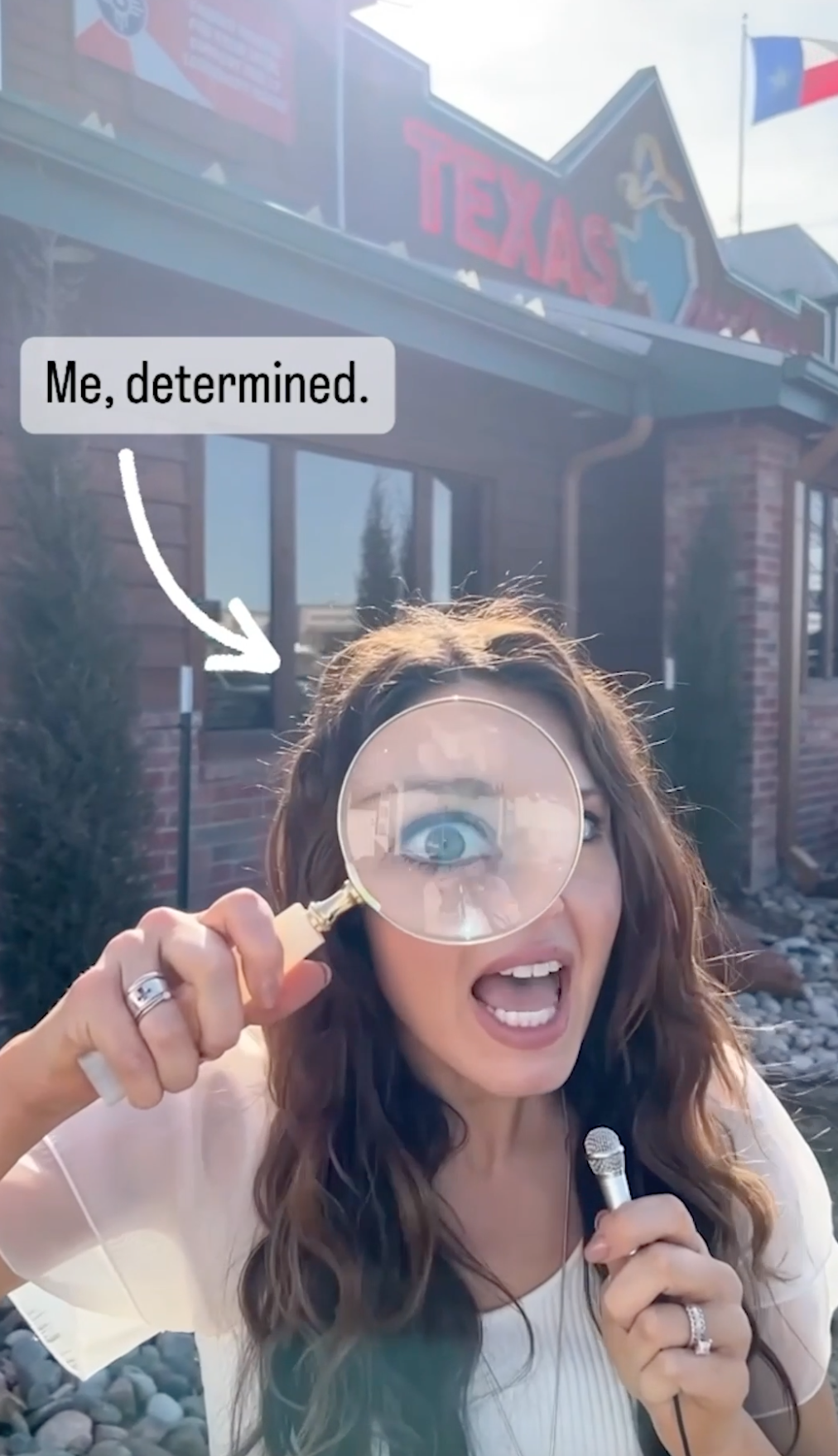 To find out as much as I possibly could about what ingredients may be in the rolls, I talked with managing partner Kyle Hauber at a Wichita, Kansas location.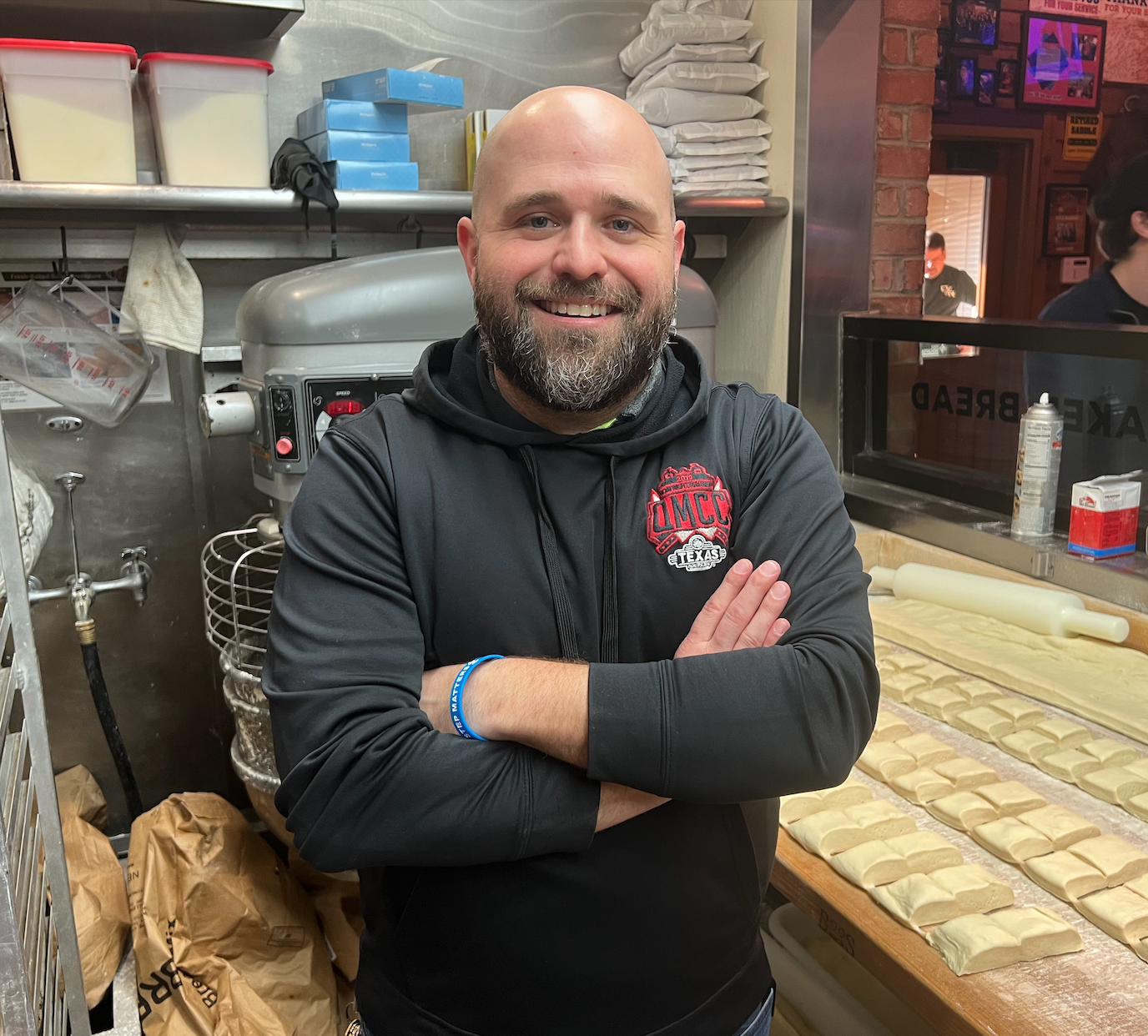 "Well, I can't give away all the secrets, but we do put a little bit of sugar in them and our made-from-scratch ingredients," Hauber said, adding that high-quality yeast is also important.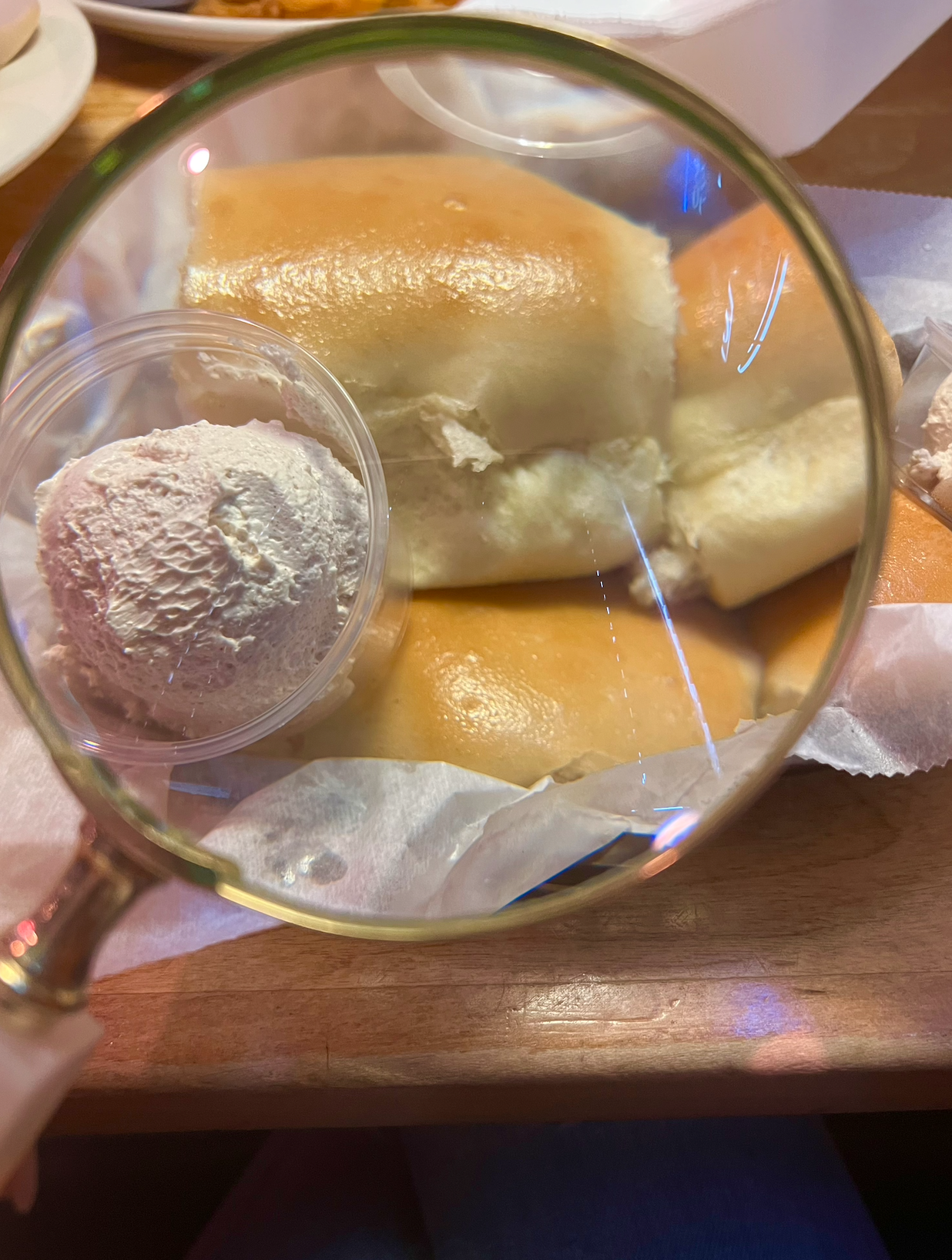 "We use a bread machine, mix it for 15 minutes, let it proof, and put 'em in the oven for about 10 minutes at 350°F," he shared.
And Hauber said his location makes between 5,000–10,000 rolls on any given day. "People love the rolls so much because it's all about the experience. It's kind of like a Mexican restaurant with chips and salsa. We give it to every table — as much as you wanna eat."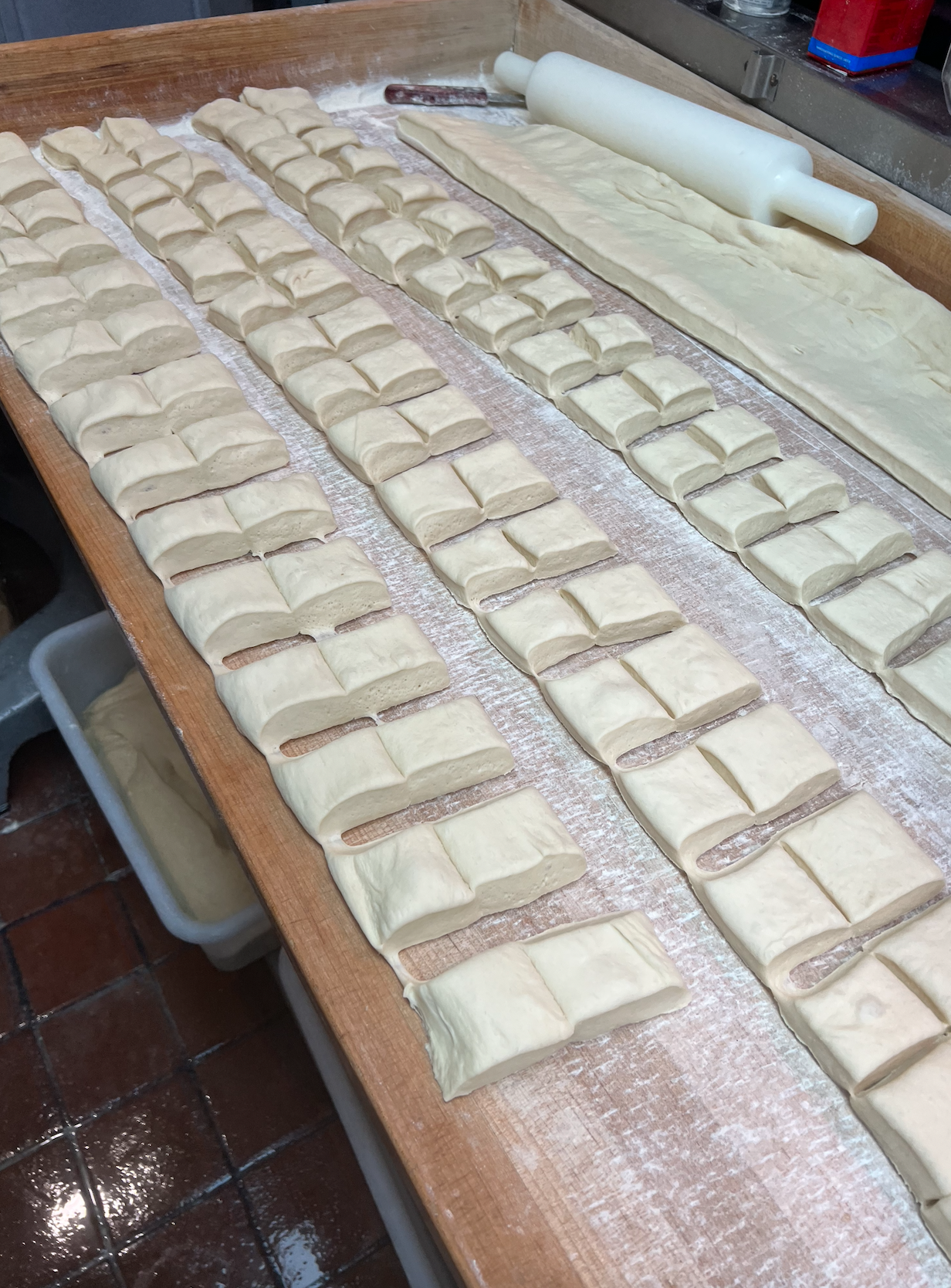 After analyzing and eating my body weight in actual Texas Roadhouse rolls, I started the trial-and-error process of perfecting my copycat. I do this by starting with a basic dinner roll recipe and then testing out different ingredients (it's a lengthy process). I ended up making two different batches to get a family consensus on which tasted better, so I sent my trusty taste-test experts (Aunt Wanda and Uncle Rod) home with "A," "B," and "C" labeled rolls for honest feedback: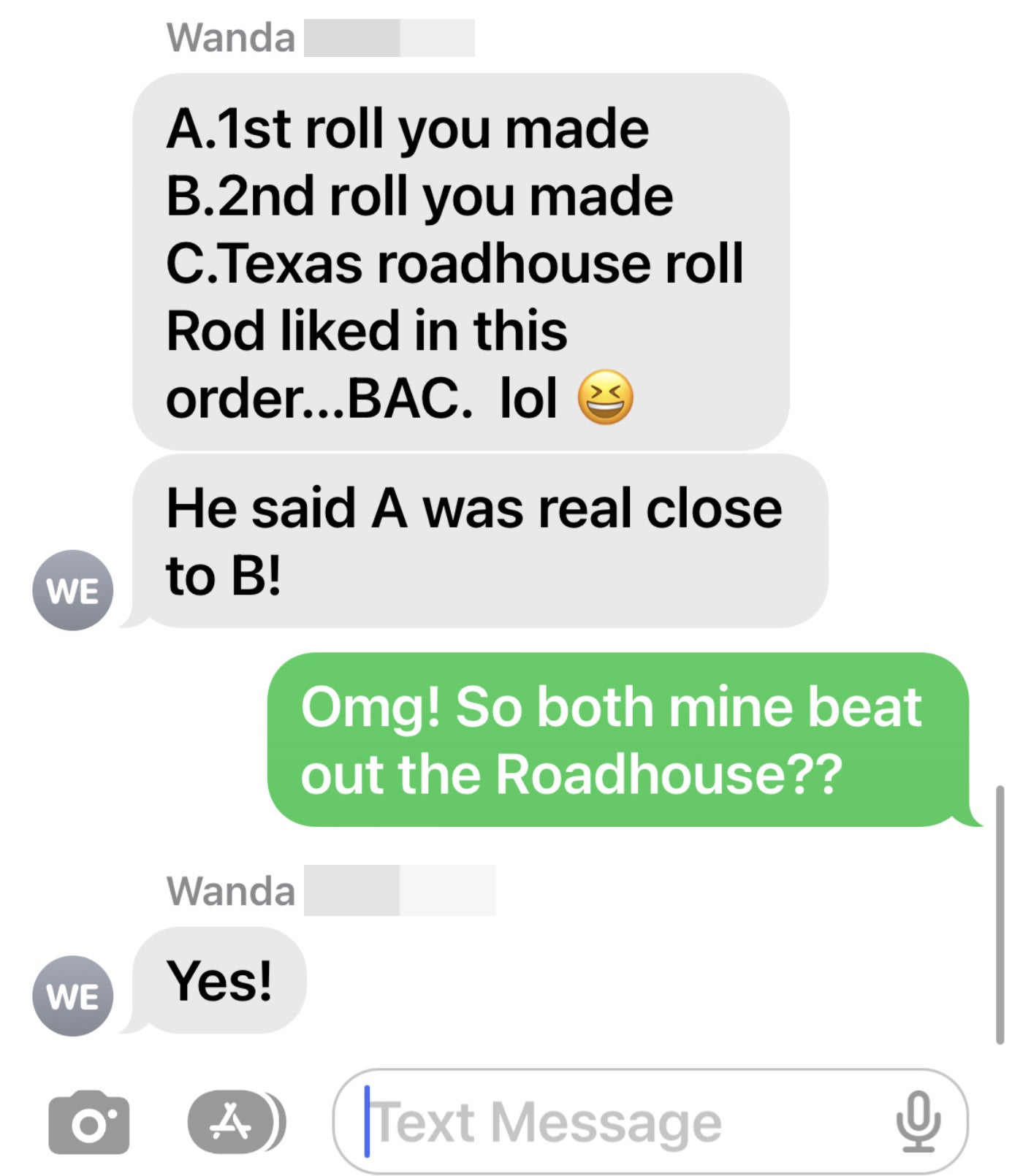 My "B" rolls won the taste test unanimously, so here are the winning ingredients for the rolls (the butter will be later in this post):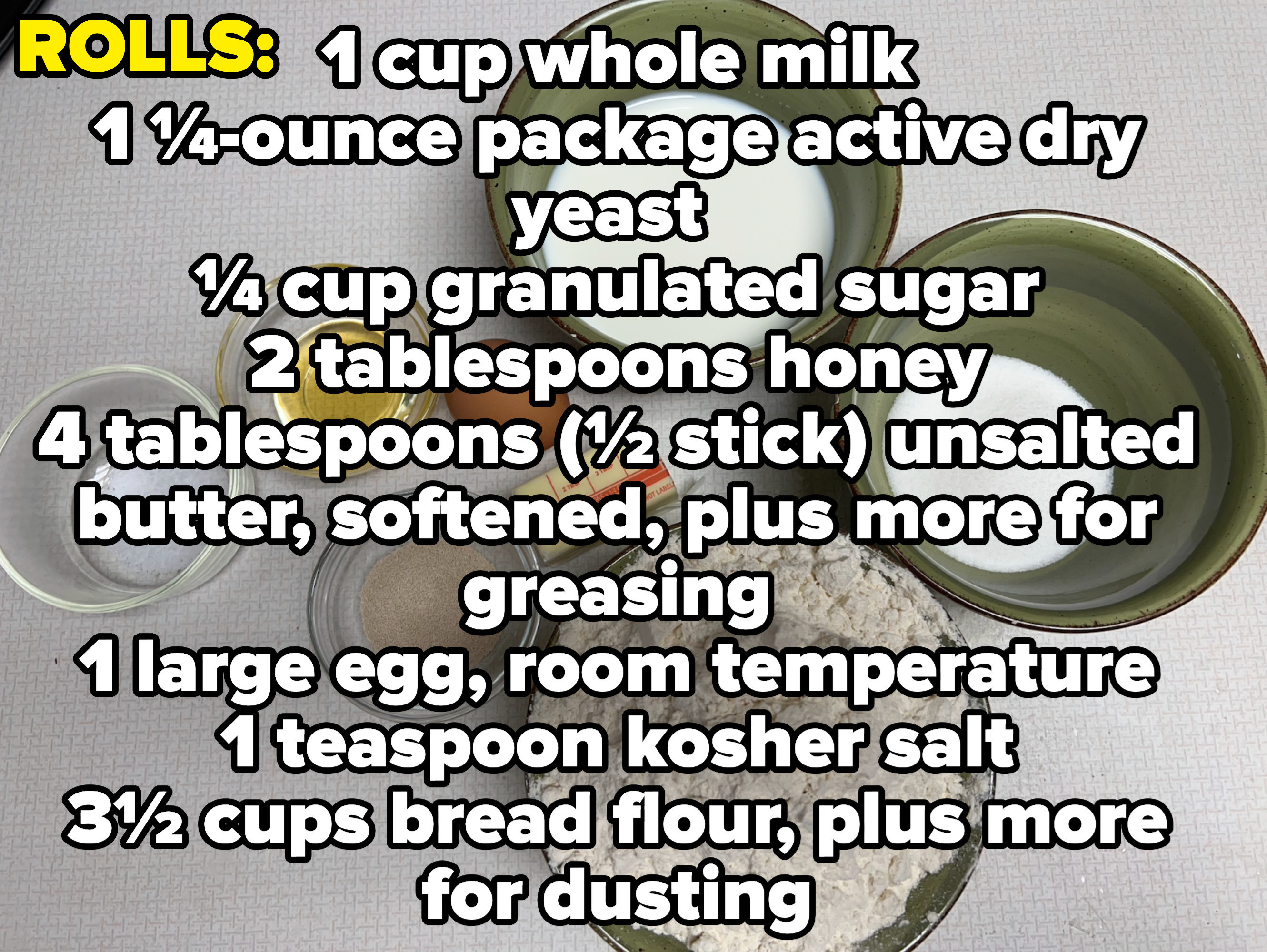 Below is a video breakdown of everything that unfolded, and the step-by-step process will be broken down after:
First, warm the milk in a small saucepan over medium heat until bubbles start to form around the edges of the pot. You then reduce the heat to low and continue cooking until the temperature reaches 105°F (40°C).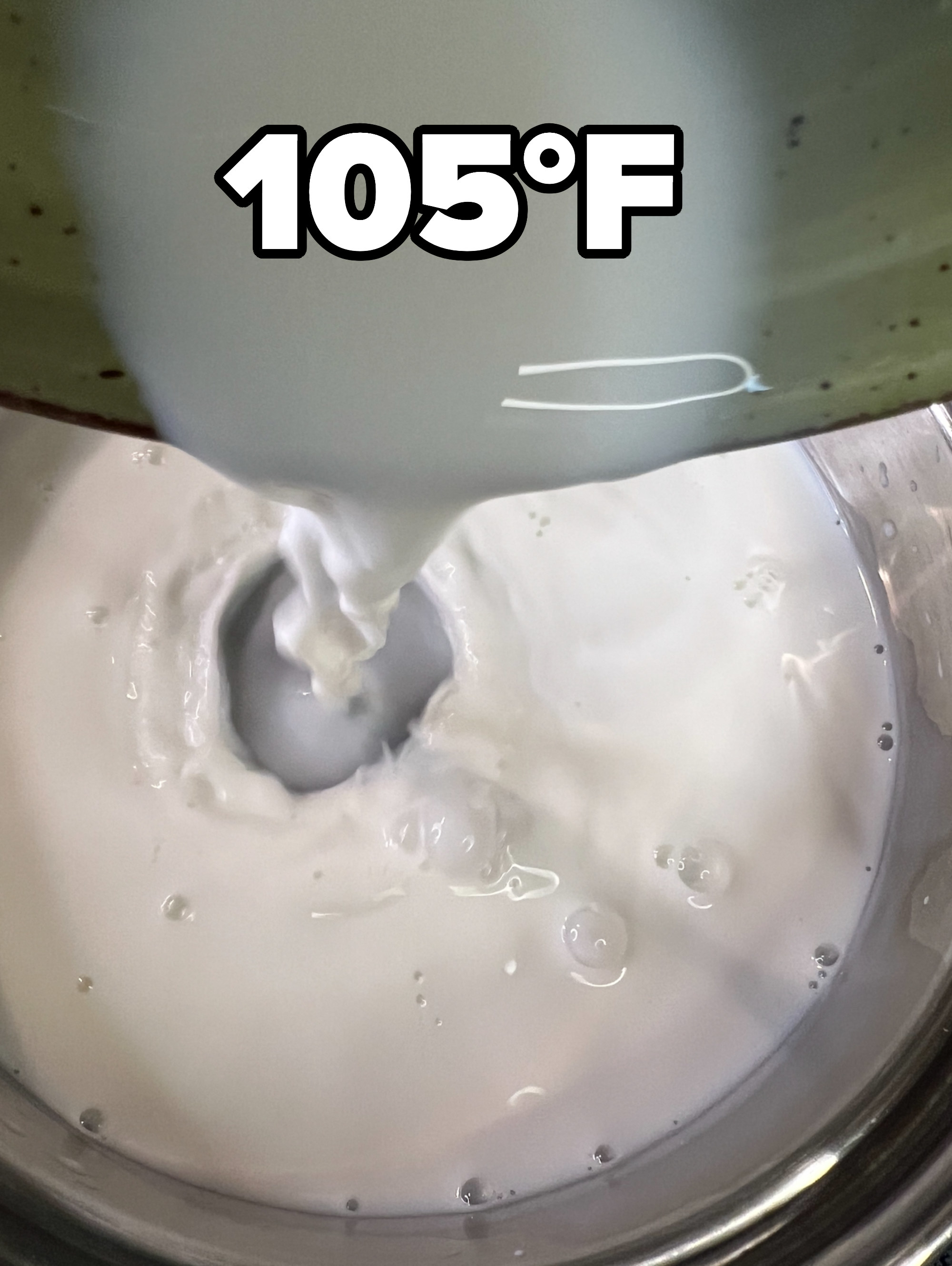 Next, pour the warm milk into the bowl of a stand mixer*, then add the yeast, granulated sugar, and honey. Gently stir, then let sit for 10–15 minutes or until the yeast blooms and the mixture looks foamy: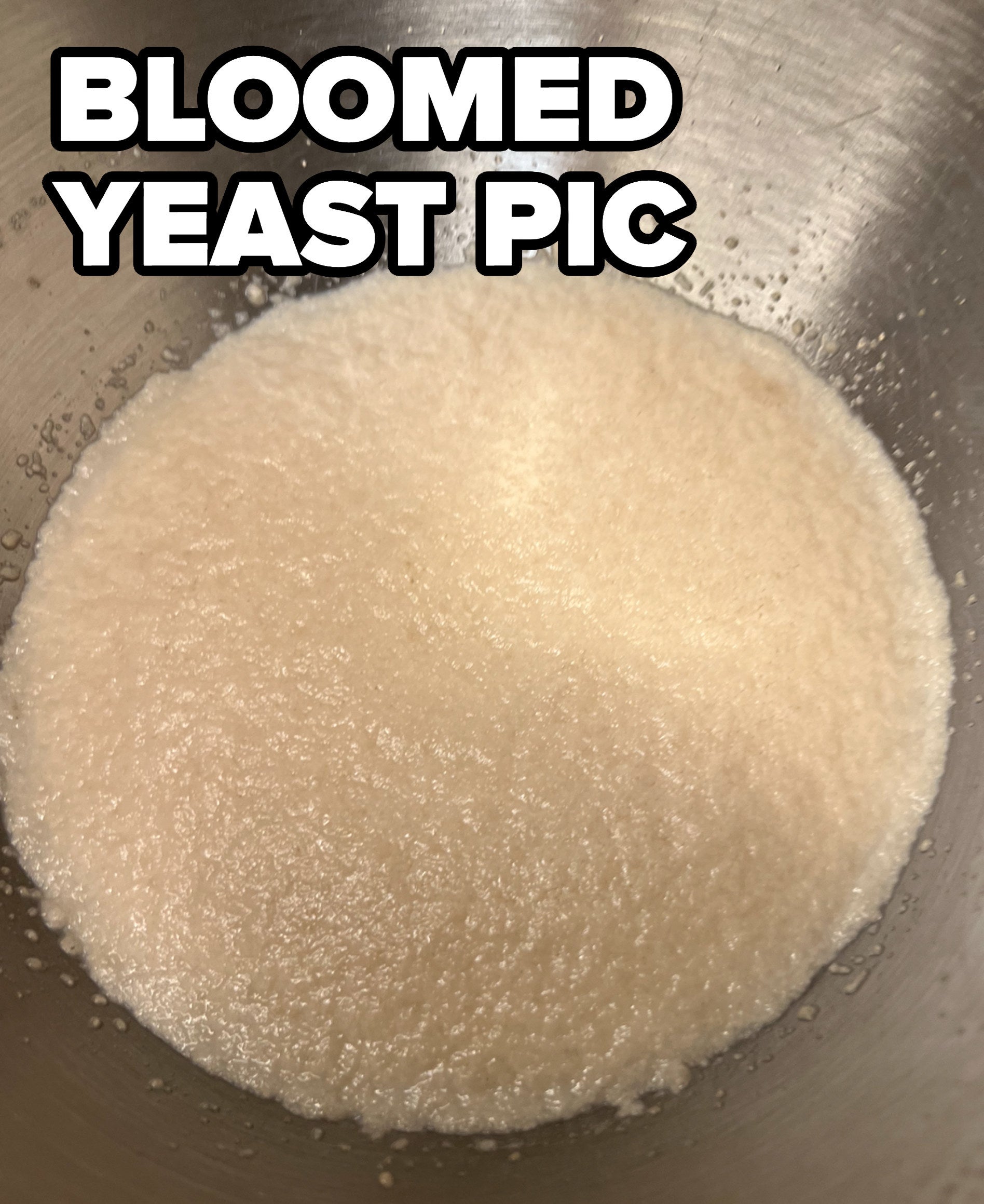 Using the dough hook attachment, mix in the egg, butter, and salt on medium speed. With the mixer running, gradually add the flour, ½ cup at a time, and continue mixing until the dough is tacky but not sticky. This will be about 7–8 minutes.
Next, grease a large bowl with butter, then place the dough in the bowl and turn to coat with butter on all sides. Cover the bowl with a damp towel or plastic wrap and let the dough rise in a warm, draft-free place, such as the oven (make sure it's turned off!) for 1 hour, until doubled in size.
Punch the dough down with your fist! It's fun. If you don't know why you should do this, allow me to explain. Punching the dough down prevents it from becoming dense, so it can be soft and fluffy like a pillow.
Now, on a floured surface, roll the dough out to a ½-inch thick in a rectangle, then fold it in half lengthwise. Use a pizza cutter to cut the dough crosswise into about 18 squares.
This is what the rolls should look like:
After you've greased a baking sheet with butter, arrange the dough squares on the pan, spacing evenly. Then cover them with a damp towel or plastic wrap and let them rise for 1 hour. I know it is a process, but trust me, it is SO worth it.
Here is me being happy that the rolls doubled in size, right before I placed them in my oven that was preheated to 350°F (180°C). Set a time for 8 minutes to check your rolls.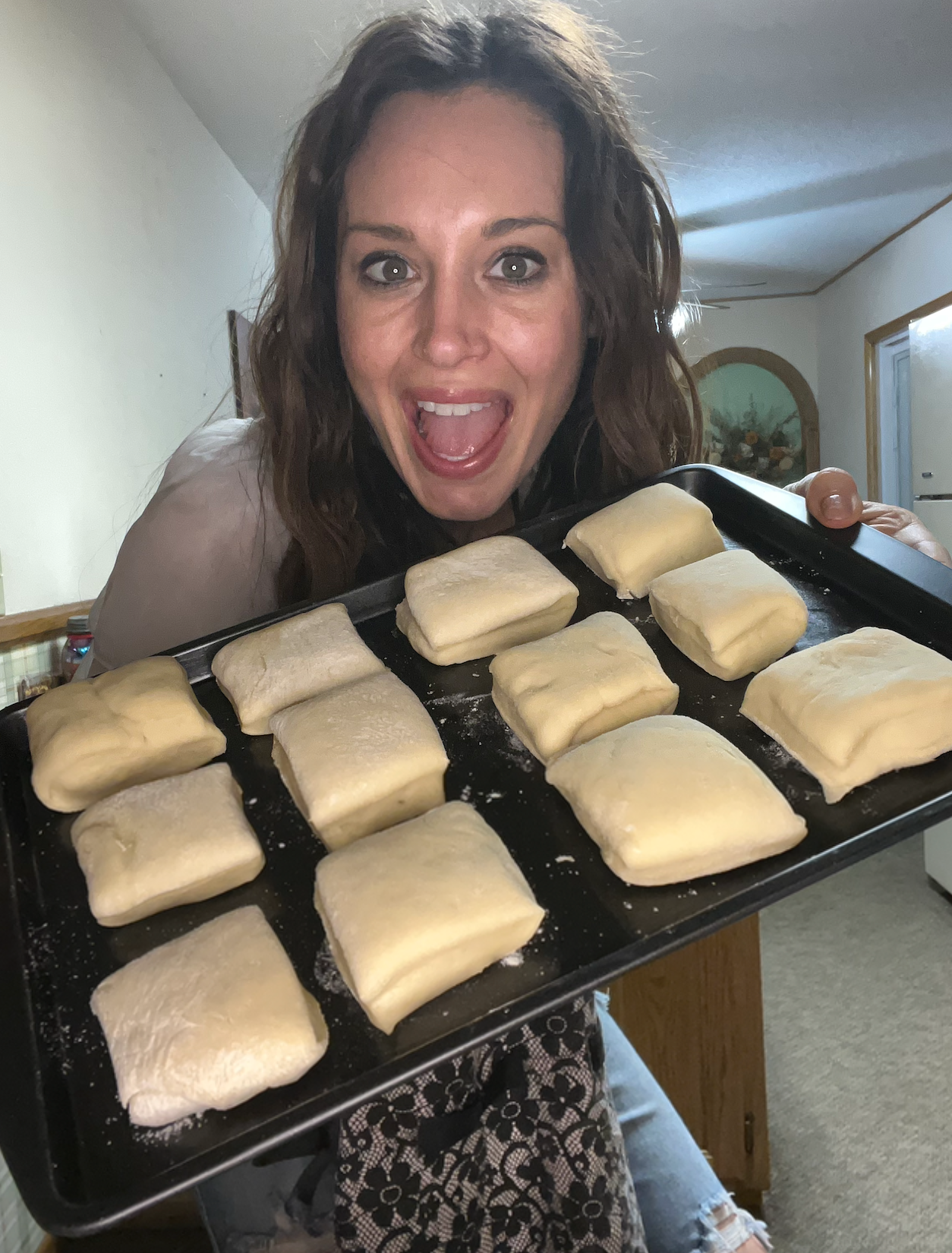 While the rolls are cookin', it's time to make that famous honey cinnamon butter! Here's what you'll need: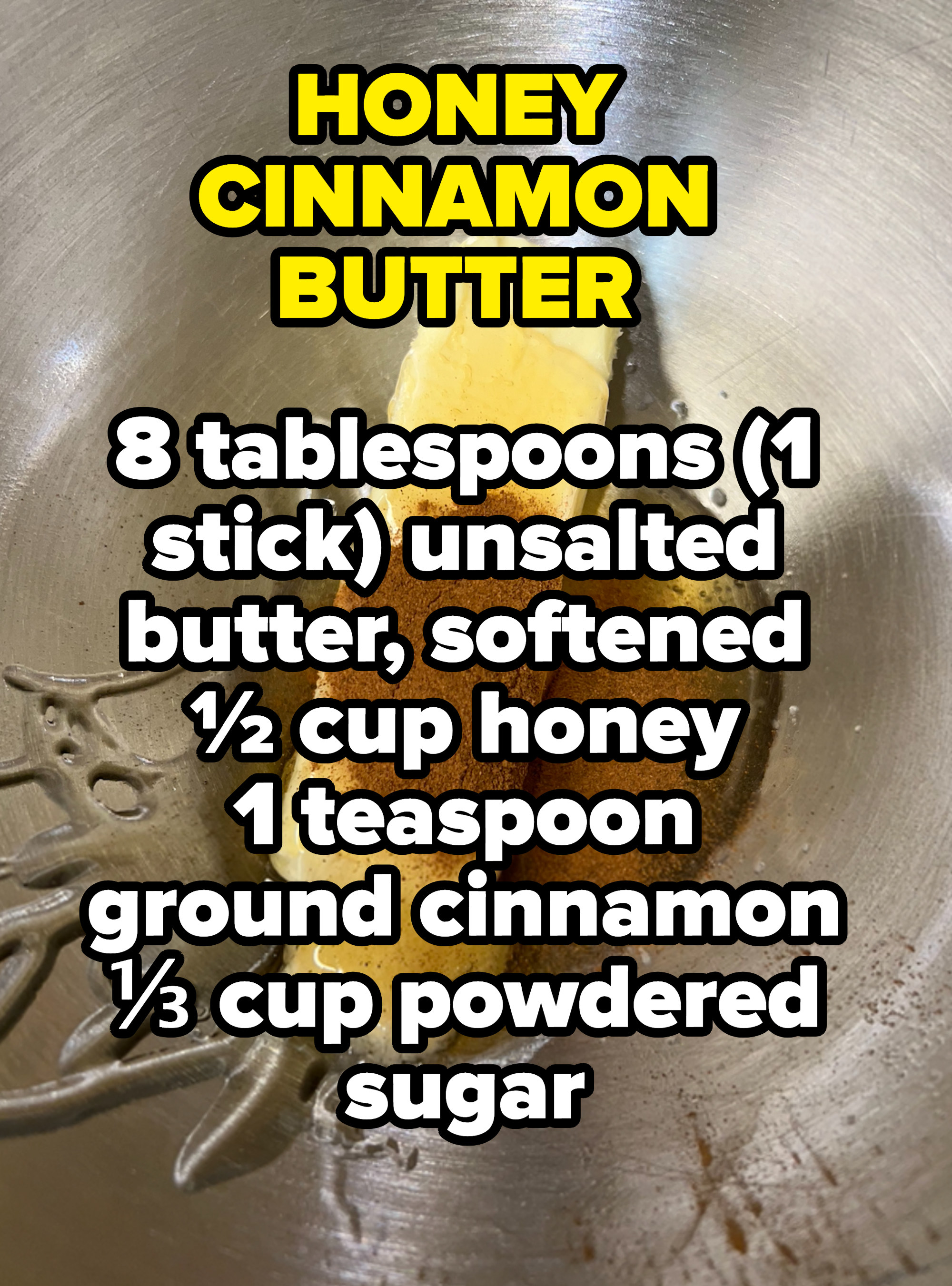 Put the paddle attachment onto your stand mixer and mix together the butter, honey, cinnamon, and powdered sugar on medium speed for 5–7 minutes. The butter should be light and fluffy.
After you complete the butter, your rolls will be nearly done — somewhere between 8–12 minutes, until the tops turn a light golden brown: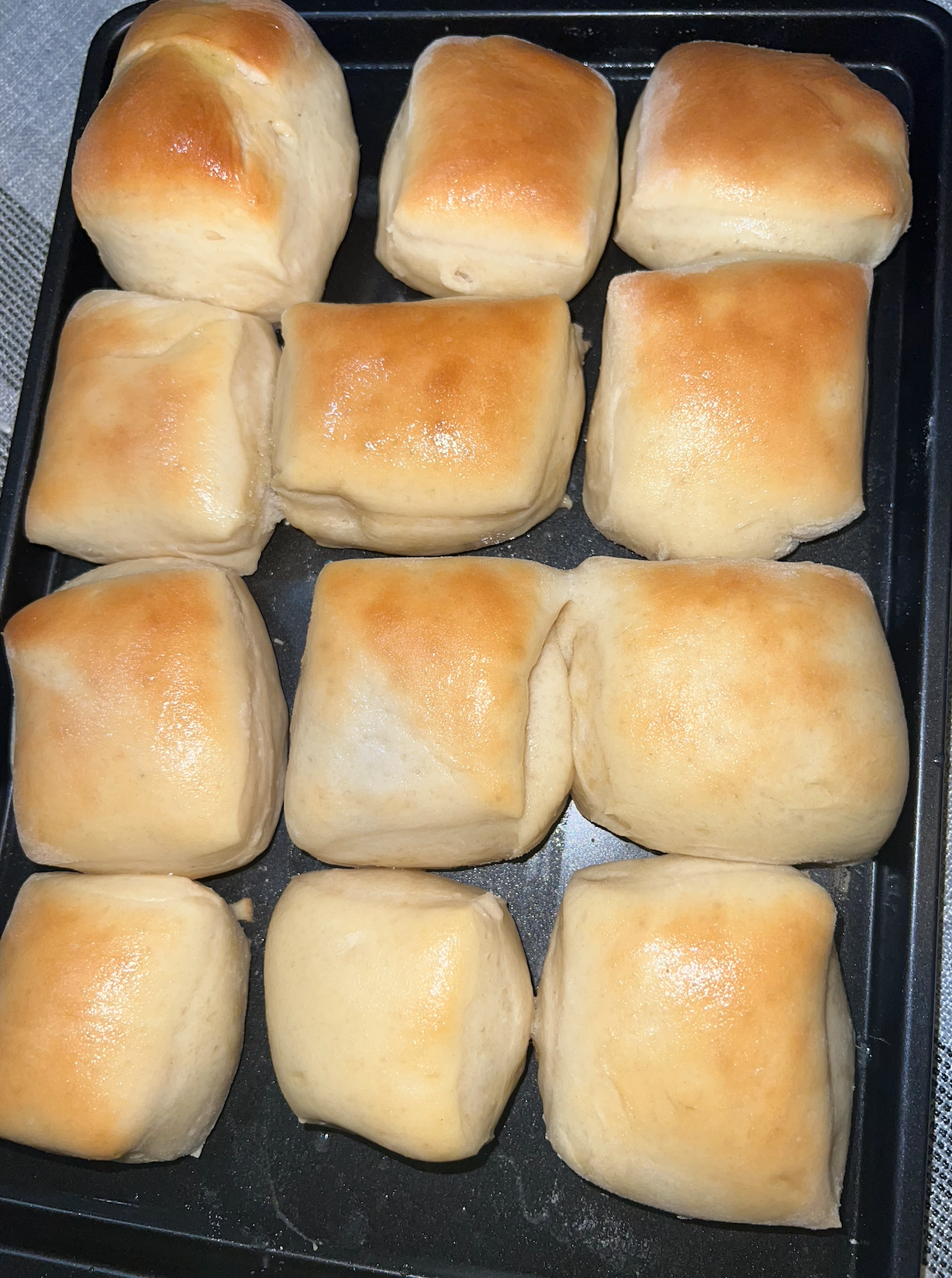 Y'all, these are so dang delicious: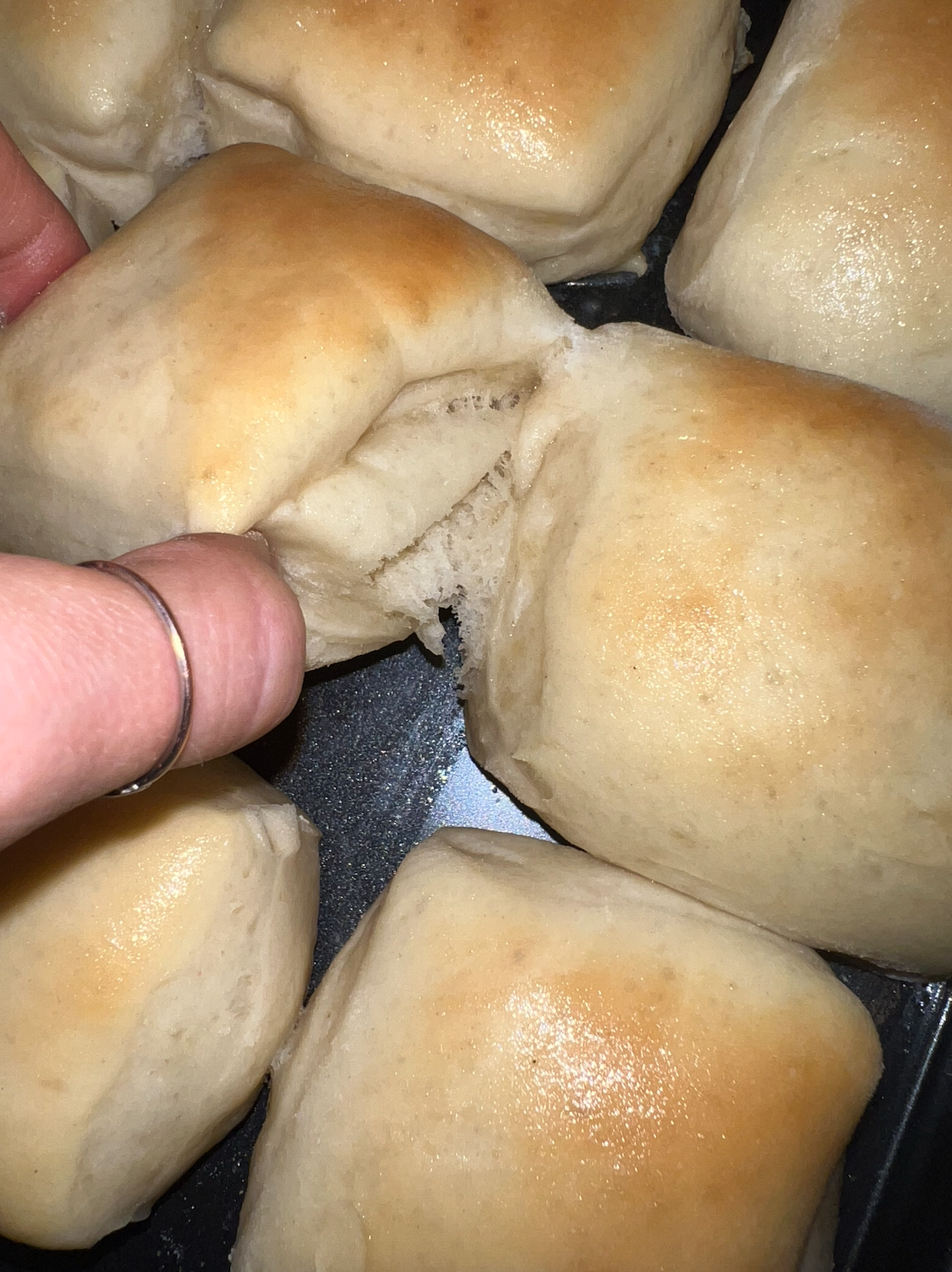 After your rolls are done, slather on a heaping amount of that tasty butter and ENJOY!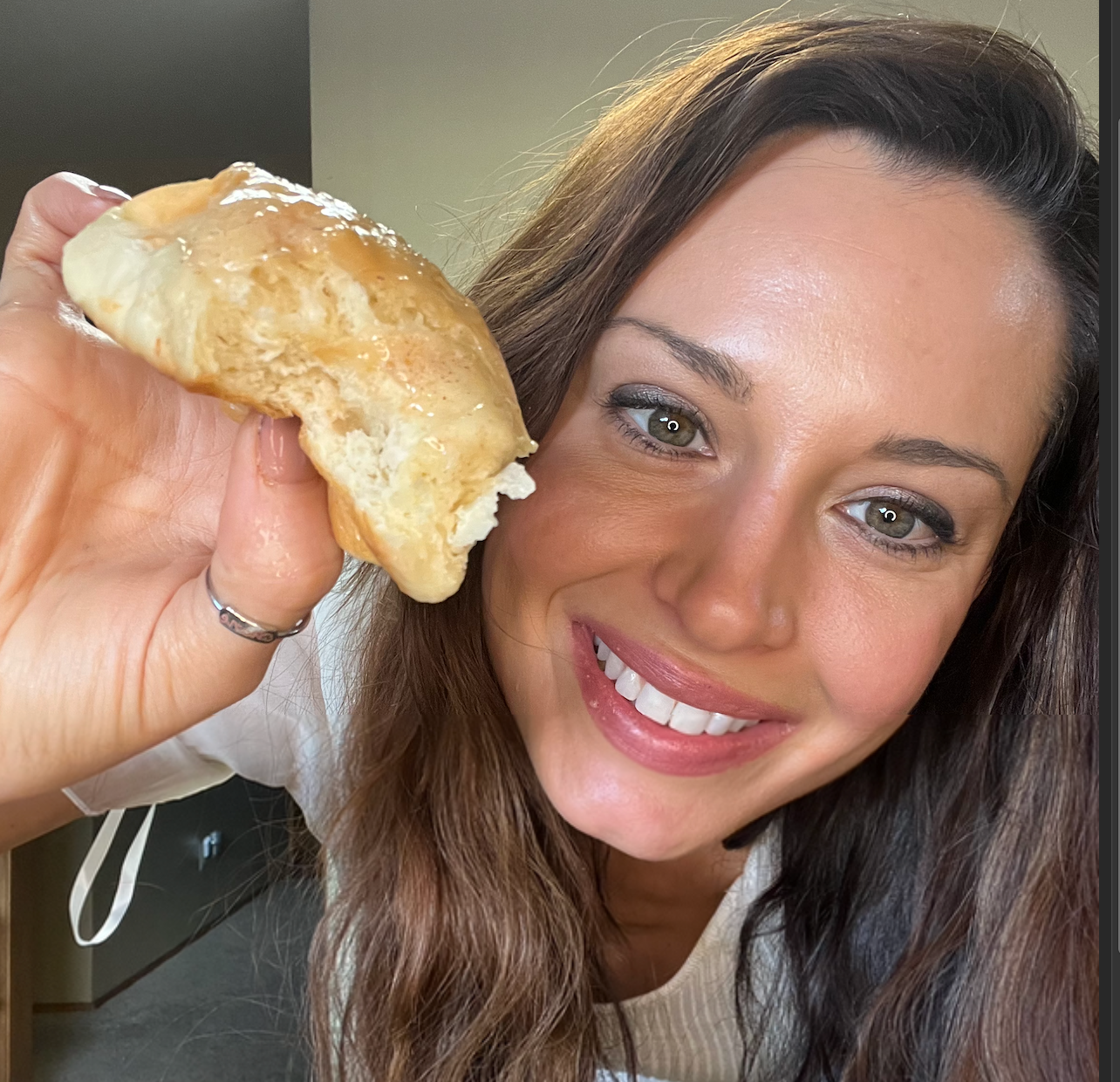 Here are some close-up beauty shots of my copycat rolls:
Here is my final comparison to the real thing: