The teacher in the video* — who has since been placed on leave — can be seen offensively mimicking Native American dances and chants, including waving air tomahawks and laughing at herself.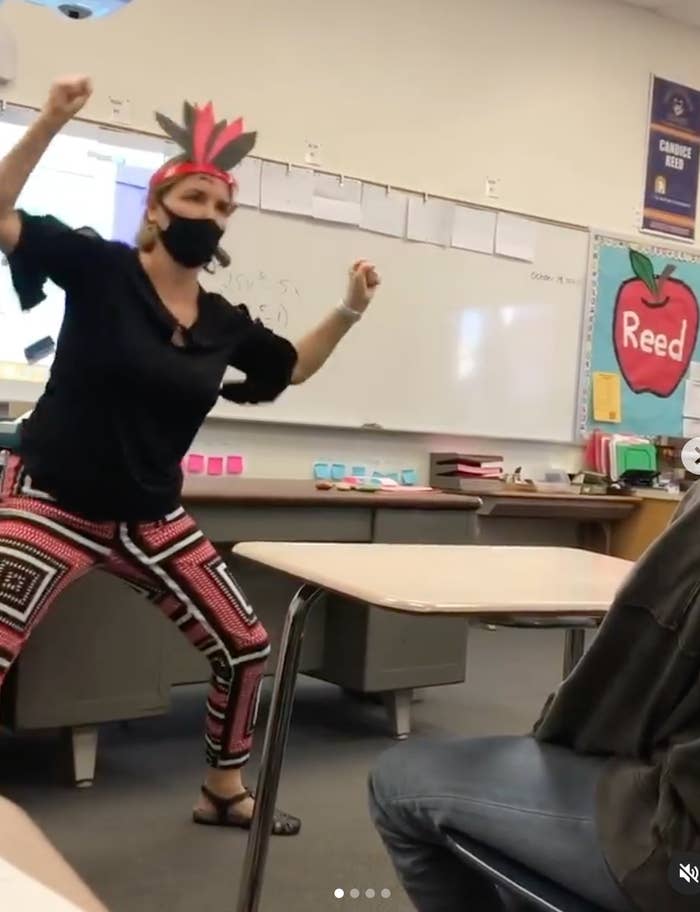 She starts off by saying, "Tomahawks? I don't know, is that right?" And then proceeds to chant and jump around, even climbing on top of what appears to be a desk or table.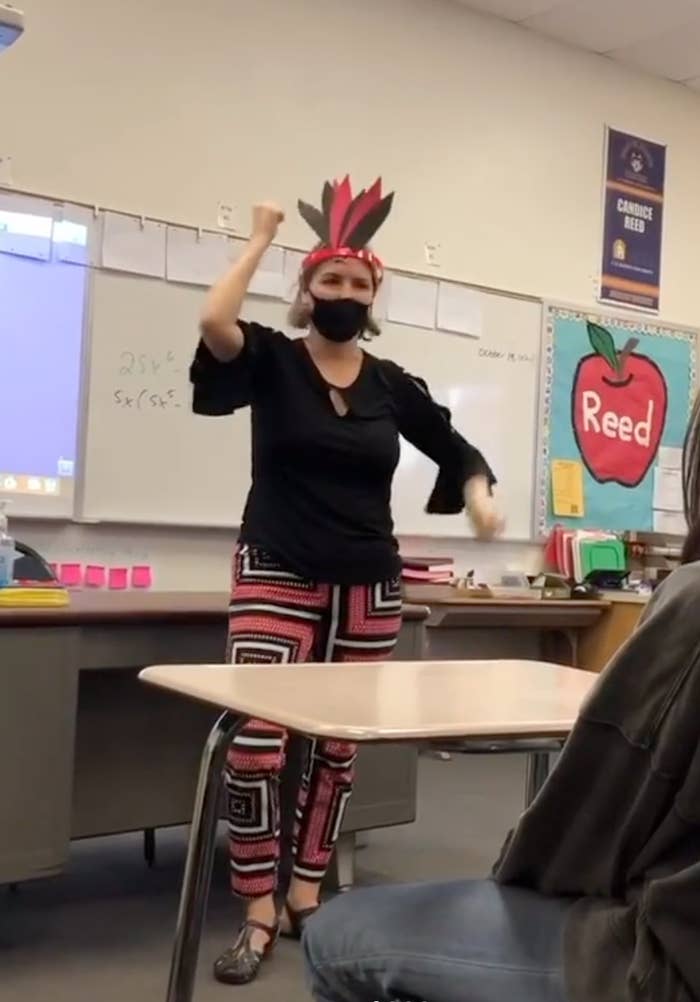 In one part of her display, she acts like she stubbed her toe and hops off, pretending to wail in pain.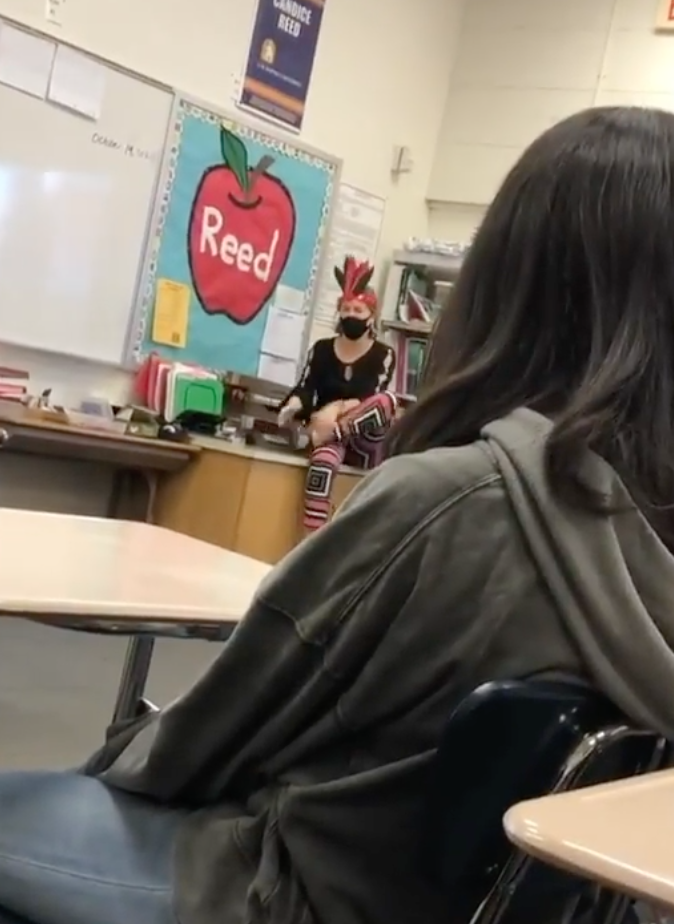 As she starts a bit where she pretends to pray to a water goddess, she interrupts herself with her own laughter. She can also be heard saying, "Because obviously, this is ridiculous."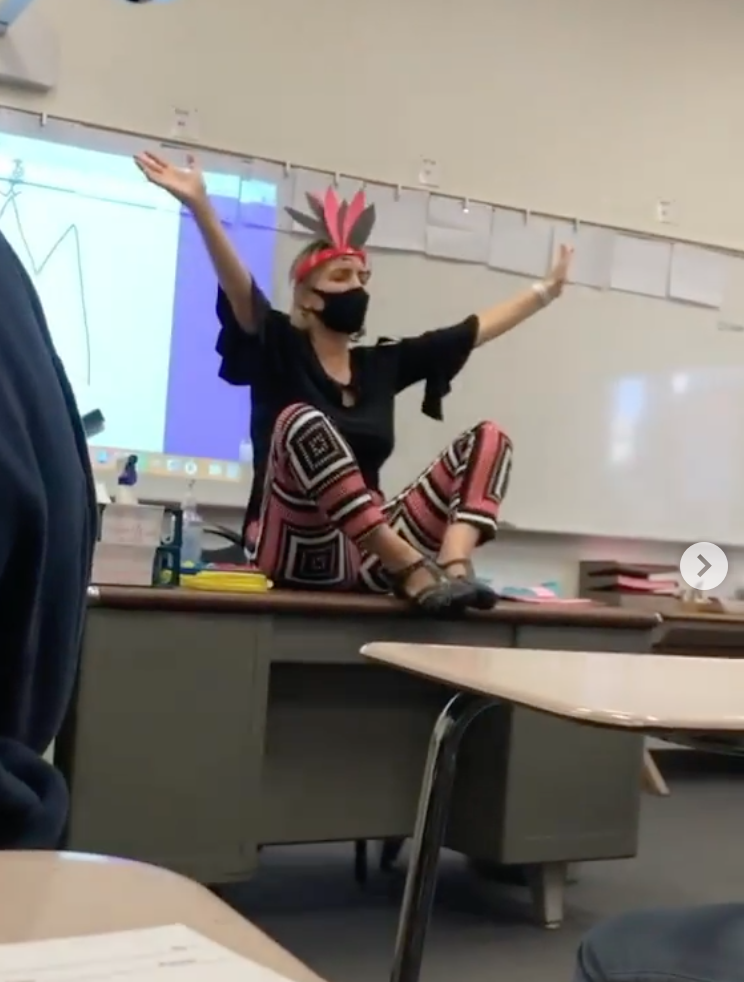 She then laughs at herself again, saying, "This is too funny," after she grabs some rocks that are supposed to be from a rock god.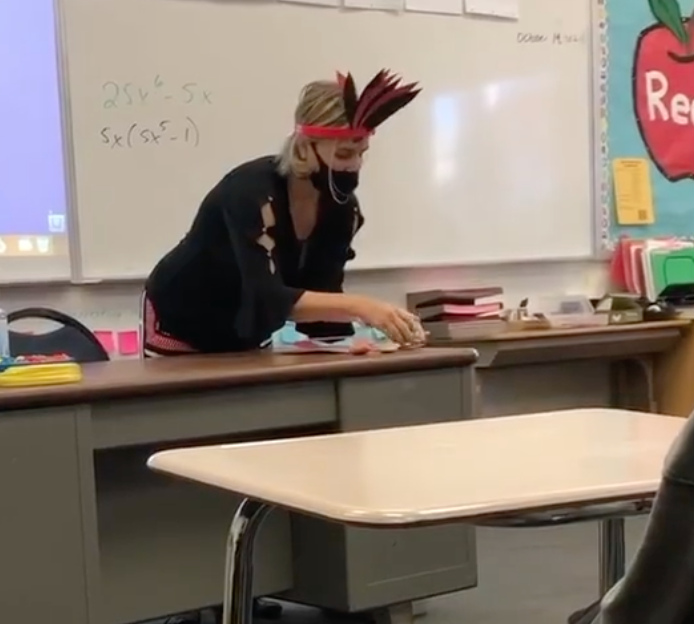 The video was filmed by a Native American student and shared by a woman named Akalei Brown on Instagram.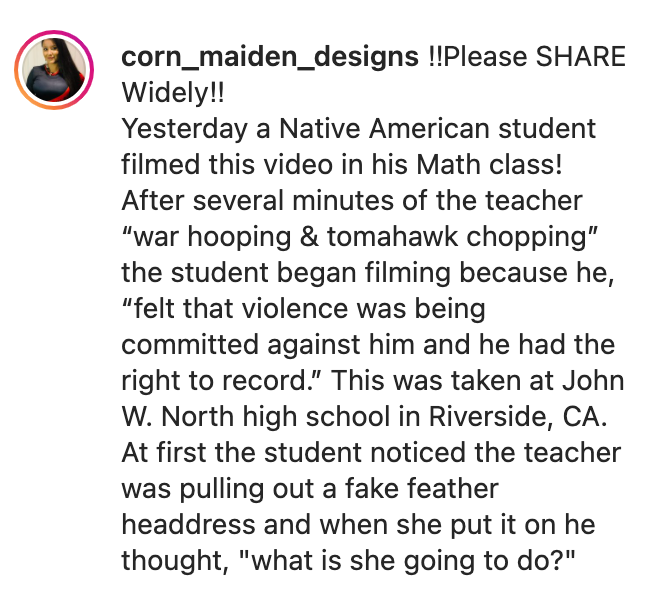 BuzzFeed spoke to Akalei, who is a spokesperson for the family of the student, as they wish to remain anonymous for their safety. "I am of Kanaka-Maoli and Taos Pueblo descent and a graduate of the Native American Studies program at UC Davis. I currently serve as a Native History/Culture consultant and am an advocate for foster youth."
"After watching the full six-minute video, I was left shaking. I may have left out pertinent details, but my hands were shaking so hard that's all I could manage to clip to post. Yes, there is more footage. I felt it necessary to share this video with the world so they could have a small glimpse into the type of abuses Native children face in US schools every day," she said.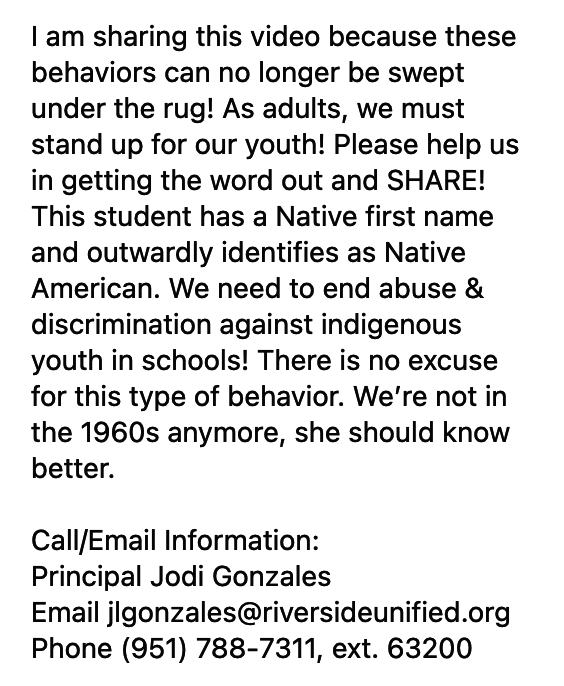 Akalei also said this situation is not a stand-alone scenario. "Halloween is just around the corner. Every year there are news reports of Native youth having their braids cut off at school by non-Native students. This is a reality for Native people in the US, and we're not going to take it sitting down anymore. We're standing up for our children and setting a new standard for the treatment of Native people," she added.
John W. North High School has released the following statement to their Instagram account. While the teacher has been placed on leave, it is unclear if it is paid or not.
BuzzFeed has reached out to John W. North High School for comment.