I recently came across this super-viral TikTok by @thedemeryfamily22. In the video, the woman shows her male partner how a tampon works by using a soda bottle:
In the video — which has over 31 million views — the guy is completely shook at how much it expands as he shouts, "How am I supposed to compete with this?!" It's just another example of how little men know about women!!!
This tampon demonstration isn't new, though. It has been circling around TikTok for about a month now. Watch user @mrshillery829's partner respond to seeing what he calls a "vagina parachute" for the first time:
Guys are learning new things, things that were never taught in sex ed...like user @ryleymick's best friend:
SO, TO ALL THE MEN OUT THERE: TAMPONS EXPAND TO ABSORB THE BLOOD THAT SHEDS WITH OUR UTERINE LINING EVERY MONTH. PART OF OUR INSIDES COME OUT THROUGH OUR VAGINA AND IT HURTS.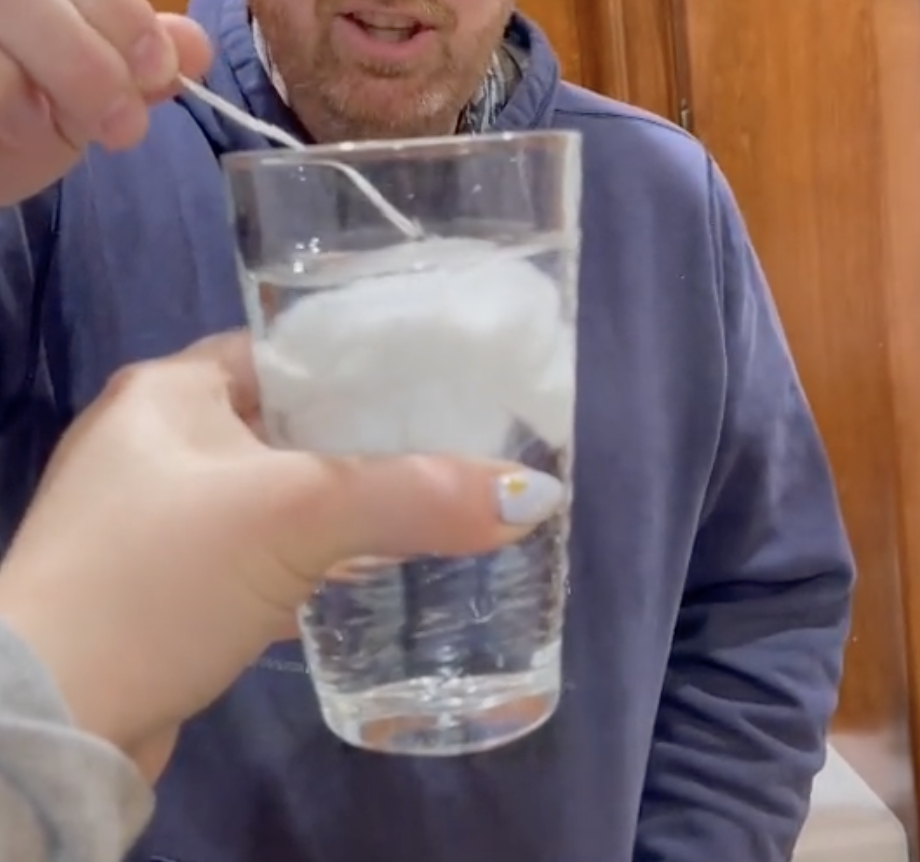 And this is a PSA to show to all the men in your life because they should understand these things.