I think it's a pretty widely-known fact that printer ink is EXPENSIVE. Like, it makes me not want to own a printer.
Well, this TikTok hack for refilling printer ink on your own is going to add a lil' cushion to your wallet. TikTok user @jennacarlesimo shared how she did it:
Basically, she just refilled her existing cartridge with a syringe and some black ink! "The bottle and syringe we bought on Amazon as a kit and it comes with 500 ml of black ink. Our printer, which is a Canon, only requires 18 ml of black ink per cartridge," user @jennacarlesimo said.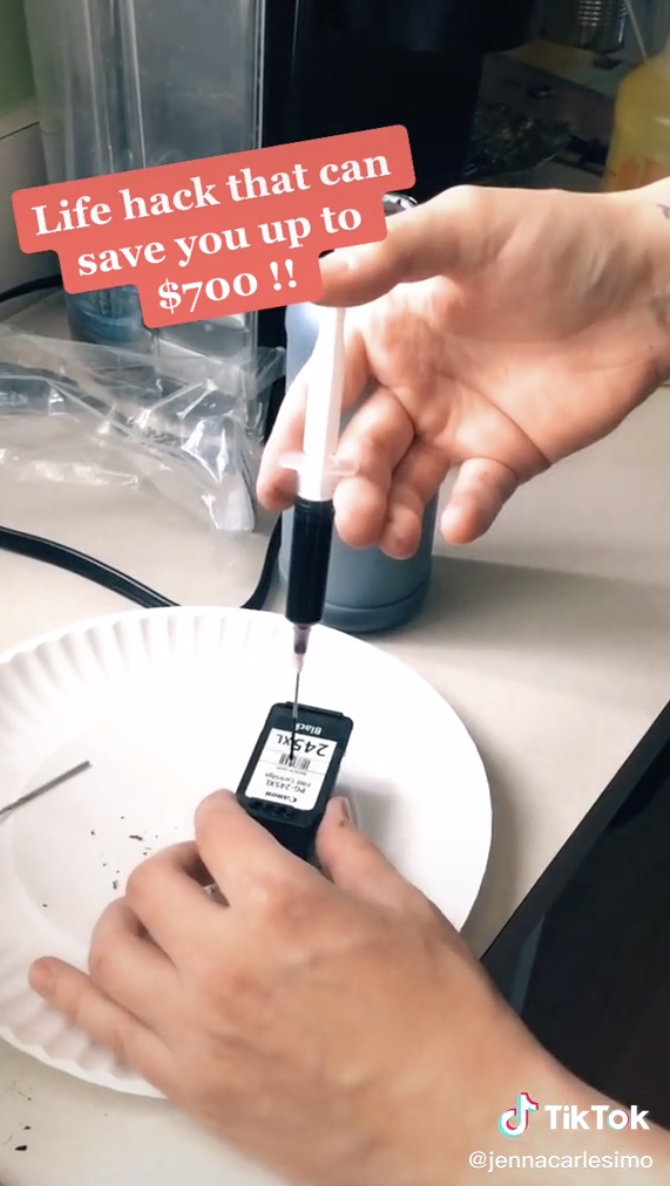 She added, "So think about that. That big bottle of black ink, for $22, comes with 500 ml. Typically, we are spending $25.99 per ink cartridge — that's just for ONE! If we can get 27 uses per bottle from Amazon, that can save us up to $700!"
After a quick Amazon search, I found several kits just like the one they explained in the video. The one below is 500 mL and costs $22.99.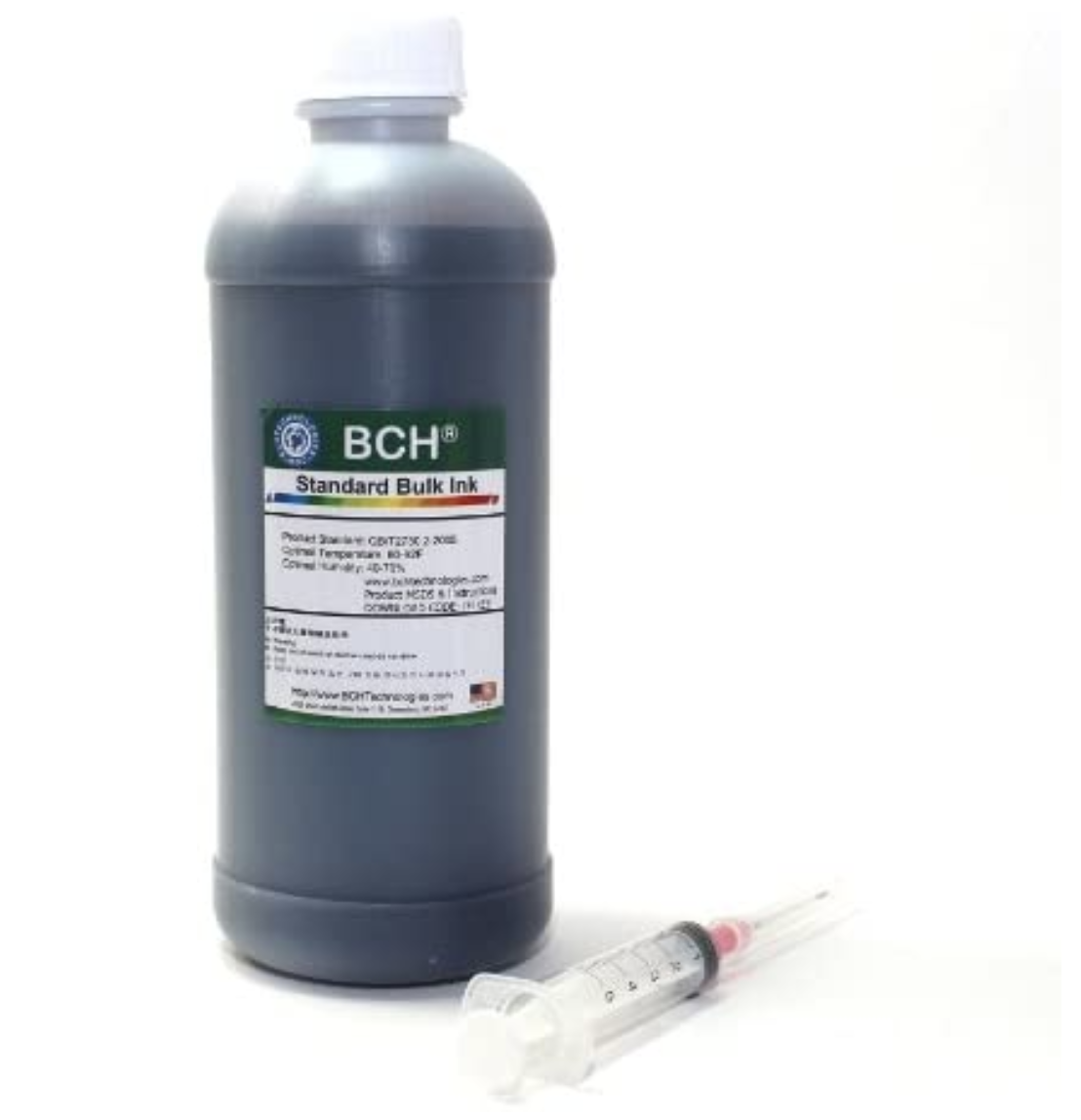 What a truly genius idea! Hooray for saving money!