Austin and Chastin Scott recently saw a trend going around TikTok that was supposed to show what short people looked like from a tall person's perspective, so they decided to give it a try:
BuzzFeed spoke to the married couple, who said Austin is 6'5" and Chastin is 5'4". Basically, all you do is mark where the top of your partner's head is on a wall, put your phone there, and record looking down from that height. Although the pair thinks this experiment may be a little more accurate if you held the phone at eye level, Austin confirmed that it's still a pretty good representation of how he sees his wife.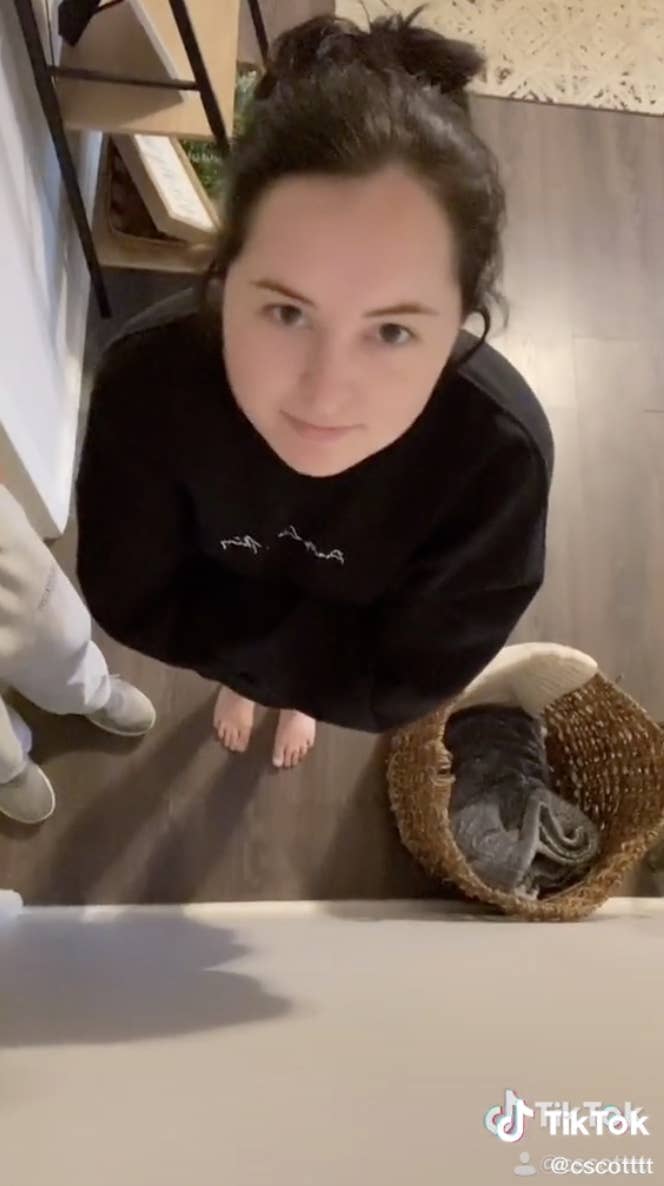 After their video went viral with over a million views, tons of other people started using their sound and trying the trend out with their tall partners:
This couple — who is a foot apart — did it:
All of the videos are pretty funny to see:
Everyone kind of looks like a shrunken version of themselves:
I'm especially loving this guy who is wearing a backpack, which kind of makes him look like a little kid:
It's just really weird to see yourself from a different person's perspective:
IS THIS HOW GIRAFFES SEE US ALL?!
Either way, it's comical to watch, and apparently it's somewhat accurate!
Now, I know you're all dying to try this with all the tall people in your life...so go on, do it!