Zaden Gillette recently proposed to his fiancé Courtney in Ashton, Idaho, right next to Mesa Falls.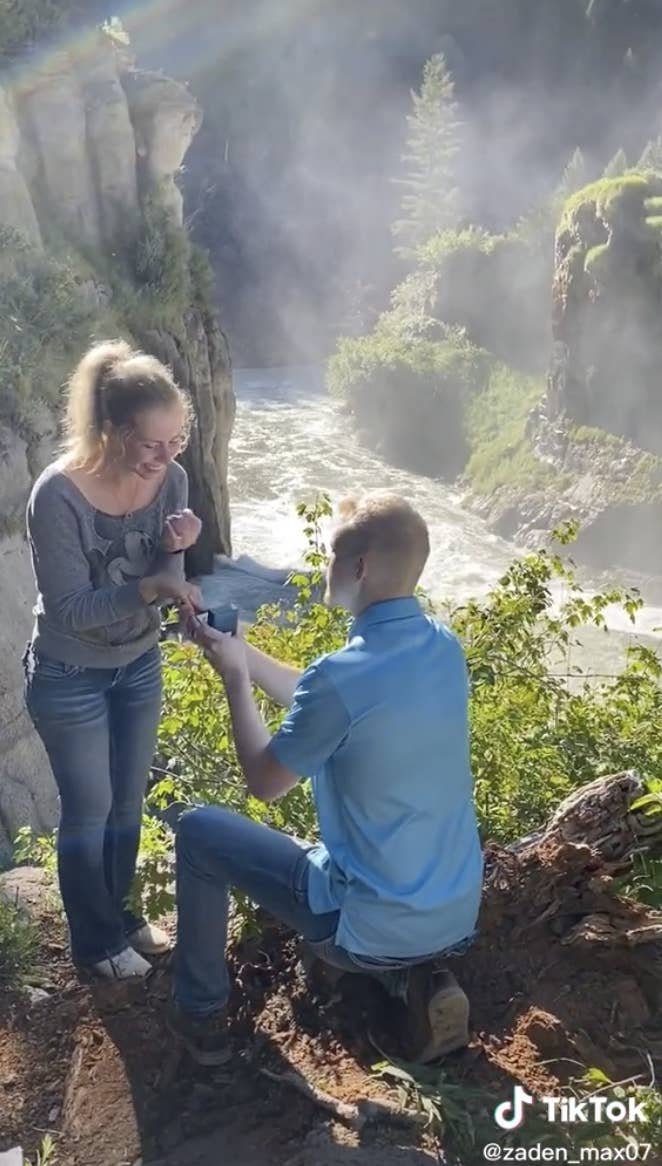 In the video, which has nearly 1 million views on TikTok, Zaden is seen getting down on one knee...
...When he "accidentally" drops the ring box over the cliff. (You can see him below trying not to laugh because Courtney thinks it is the actual engagement ring.)
Courtney looks over the edge in complete shock, thinking her ring is long gone, floating down the river.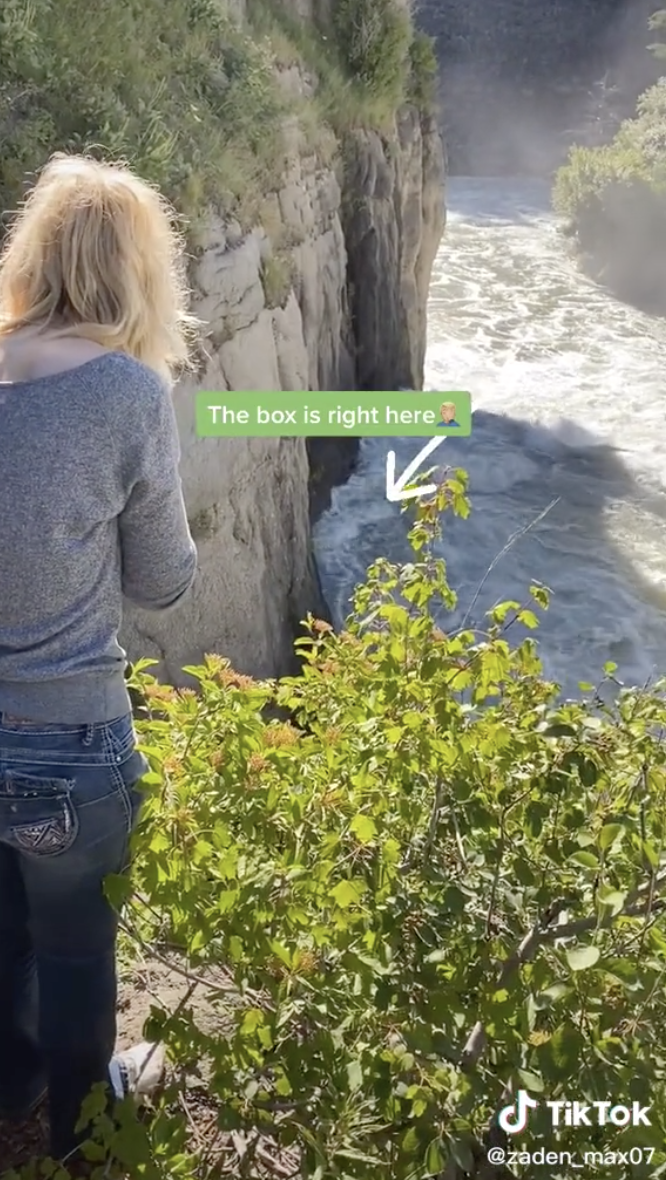 But, while her back is turned, Zaden pulls out the real ring and proposes as she turns around.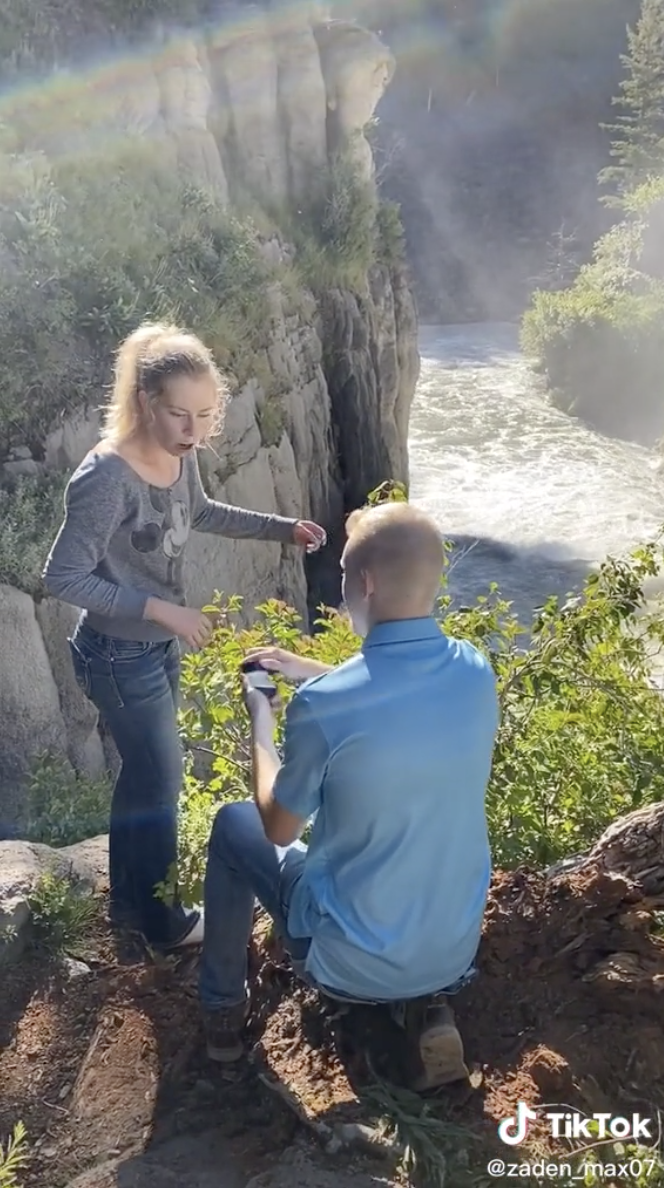 And, relieved, she says YES!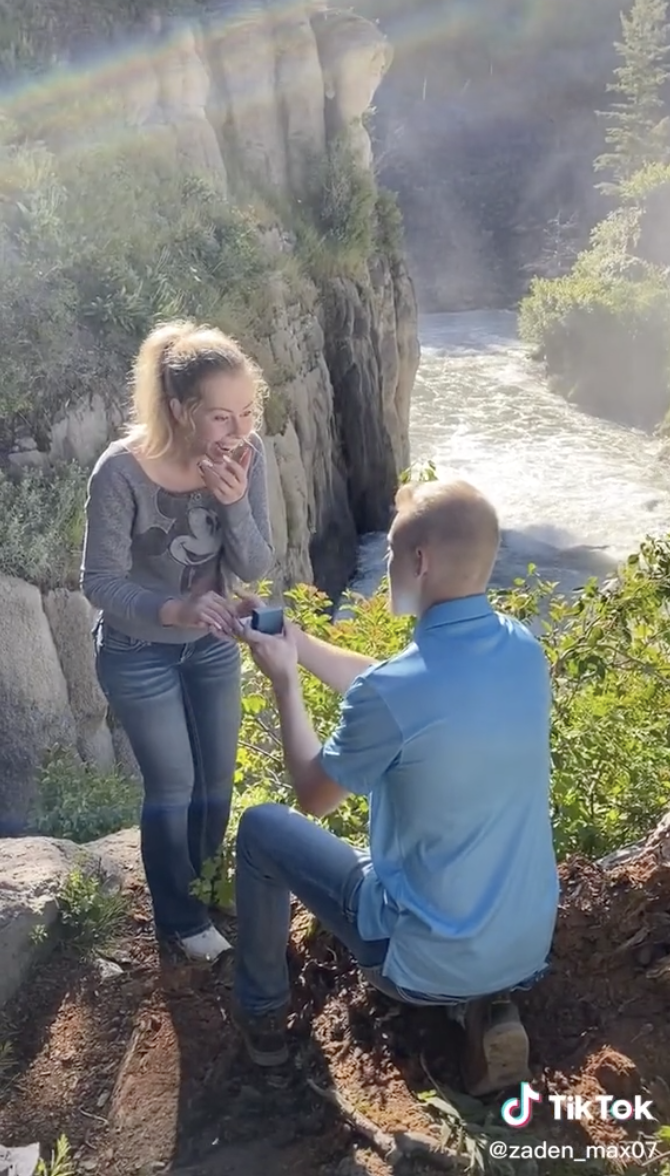 It is truly a whirlwind of emotions and one very unforgettable prank!
BuzzFeed spoke to Zaden, who said he works in sales and got the idea for the prank from a customer. "What I dropped was actually a biodegradable box instead of the actual ring box," he said, adding, "Courtney's reaction was completely genuine. She was really shocked and trying to figure out how to get down the cliff to get the ring. After I proposed with the real one, she was extremely happy and overjoyed and bawling."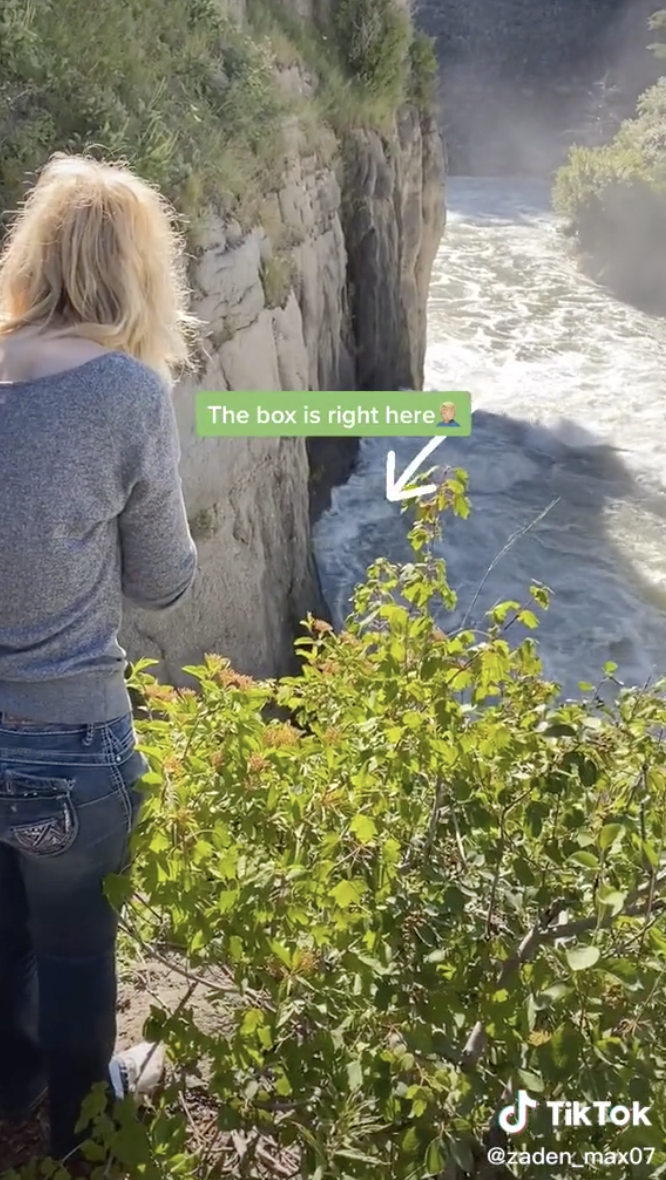 Zaden said Courtney had no idea the proposal was coming and he had fun doing the prank. Phew! What a memorable proposal story...has something similar happened to you?! Tell us your epic prank stories in the comments!