NEW EMOJIS WILL SOON BE COMING TO A PHONE NEAR YOU!
...And these new emojis are more gender-inclusive and diverse! In honor of World Emoji Day this Saturday, July 17, Unicode Consortium — the nonprofit company that develops, maintains, and promotes the code and descriptions for emojis developed by Apple and Google — released a set of emoji drafts that are in the works:
Over the years, emojis have become more diverse, and this year they are rolling out more gender-inclusive options — like transgender and non-binary pregnancies:
We will also see some much-needed skin-tone diversity when it comes to certain emoji gestures, like the handshake:

And, of course, there are new standard face emojis coming, like this melting face that I'm personally quite fond of:
There's also a hiding face and a salute: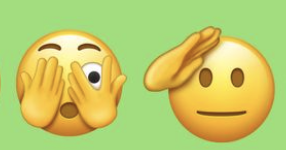 Alongside the prince and princess emojis, there will be a gender-neutral person wearing a crown, which is pretty cool!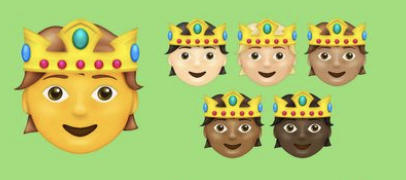 Other new but random emojis coming this year include an X-ray and an ID:
The exact date for when these new emojis will be available has yet to be announced, but we do know the draft icons go through a comment process before they are approved for use in September of each year. After that, it is up to the device manufacturers to decide when/if they want to make the emojis available to users.