This TikTok User Said Americans Devised A Plan To Drop Extra-Large Condoms On The Soviets During The Cold War And It Is Actually True
In today's history lesson...
Today we are about to talk about two things that I've never really thought about together: the Cold War and condoms.
So, here's where we begin. Let's start with this TikTok that recently stopped me dead in my tracks:
If you can't understand TikTok user @the.marchie because she's laughing uncontrollably, she said, "I just found out, during the Cold War, there was a real, actual, real researched plan in which the Americans would drop extra-large condoms labeled 'medium' all over the Soviet army so that they would think that all American men had huge penises and they would feel inferior and quit."
After hearing this, I knew it was definitely worth a Google.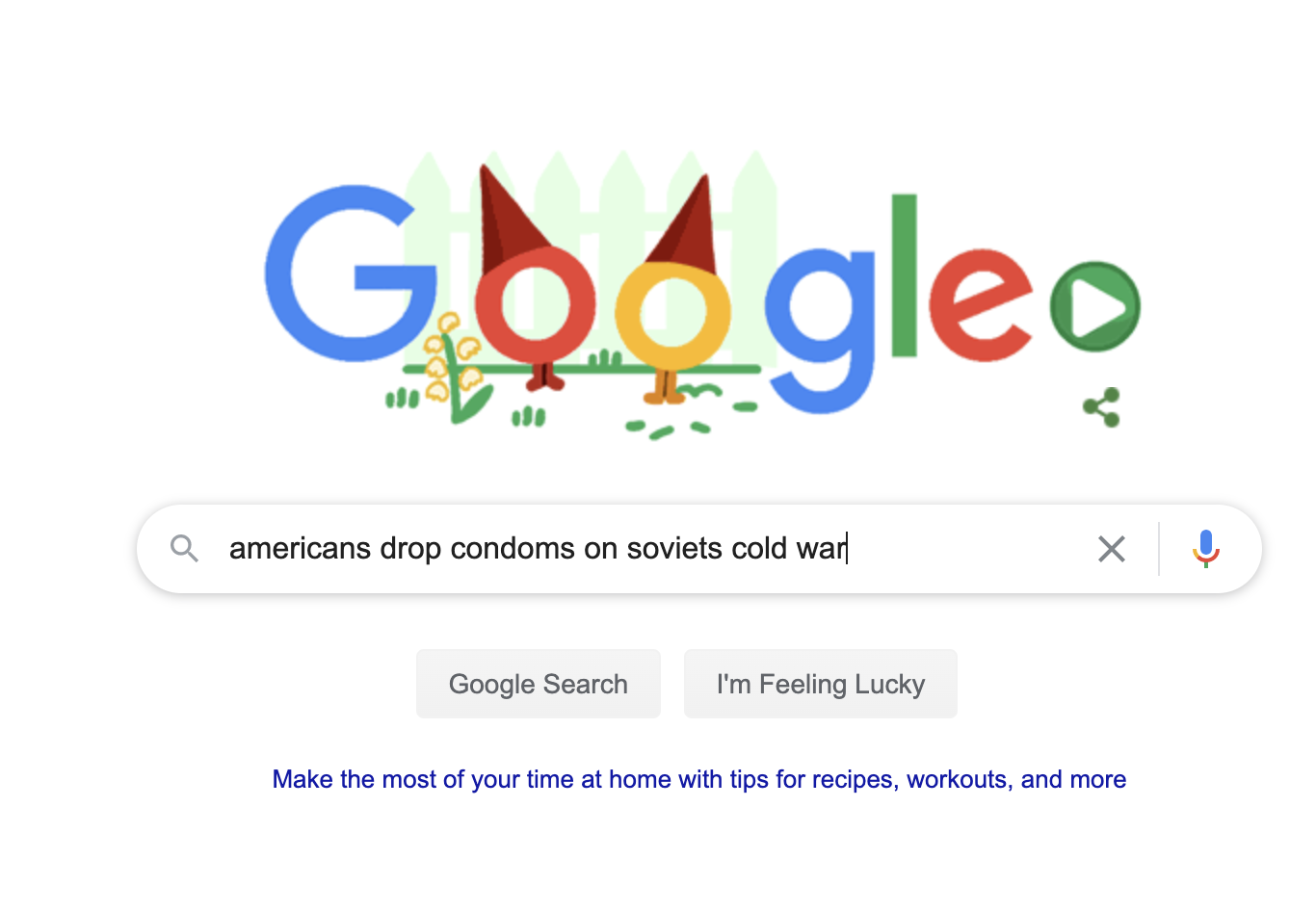 In the end, the condom scheme never got beyond the planning stage, but I am curious to know if history would have changed if it had.
It has been said that no one really won the Cold War — if you're wondering. After Ukraine, Byelorussia, and Russia declared their independence, the Soviet Union was dissolved, ending the war.