Ohio-based couple Emily and Cory Pendergast are currently socially distancing due to the coronavirus pandemic.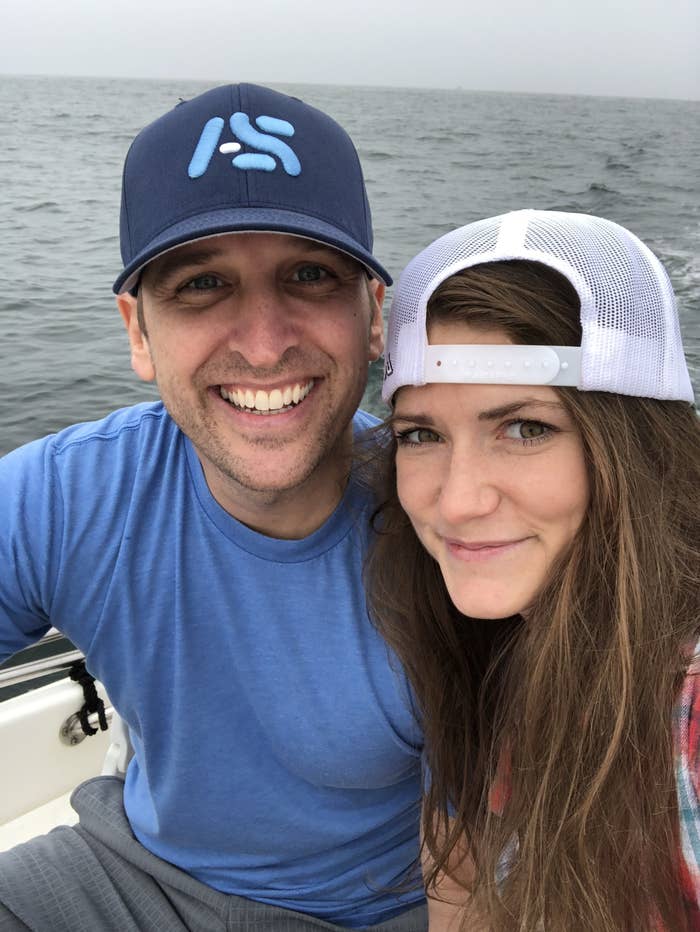 And, because Cory's hairdresser isn't open right now, Emily decided to try to give him a haircut for the first time. BuzzFeed spoke to Emily, who said, "Knowing my lack of talent, my friend, Allison, suggested I film it. We love to send fun videos to our family to keep them entertained."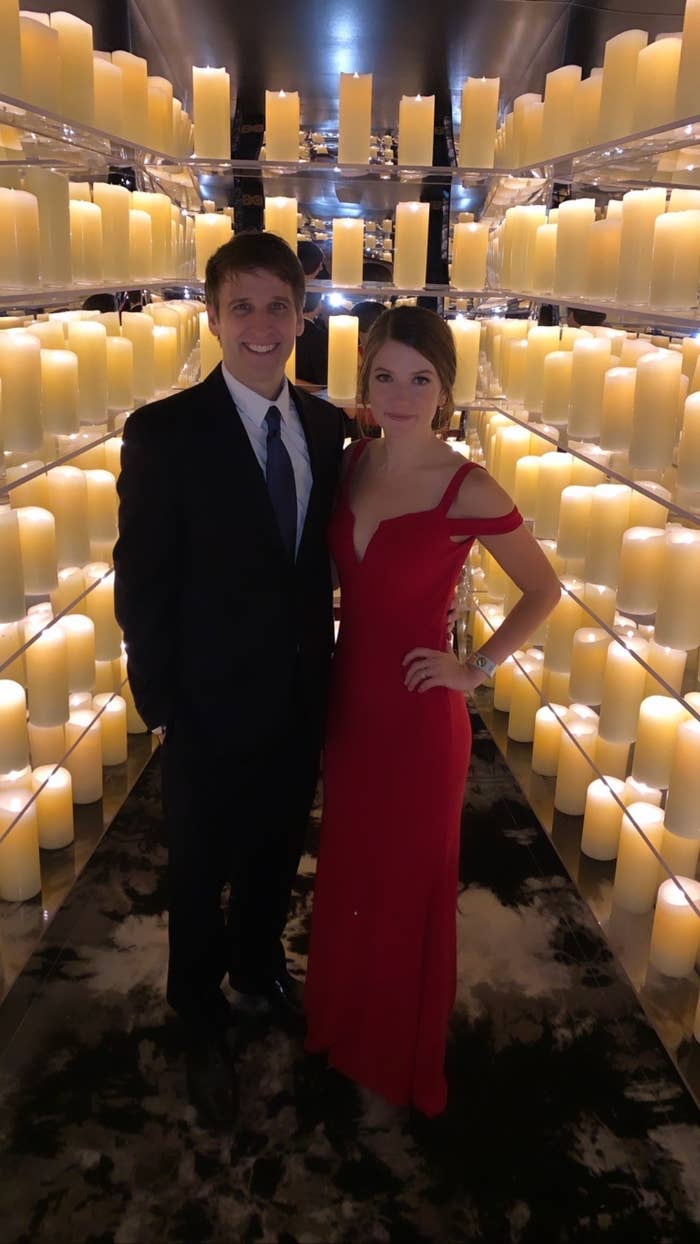 So Emily set up a camera and started cutting Cory's hair:
Emily said she tried her best and the thought of using a comb never even crossed her mind.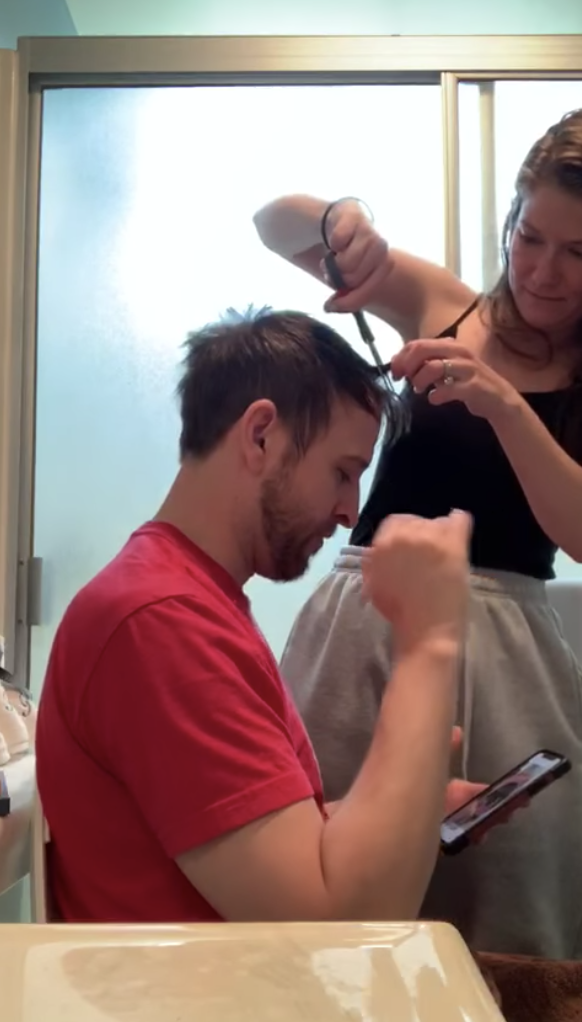 "Cory, as you can tell, is incredibly positive and lighthearted. When he saw his 'bangs' in my hands, I think he was fully dumbfounded," she laughed.
And Cory's hair is now buzzed! Emily said both she and Cory are now more thankful than ever for their hairstylist, Kaylie.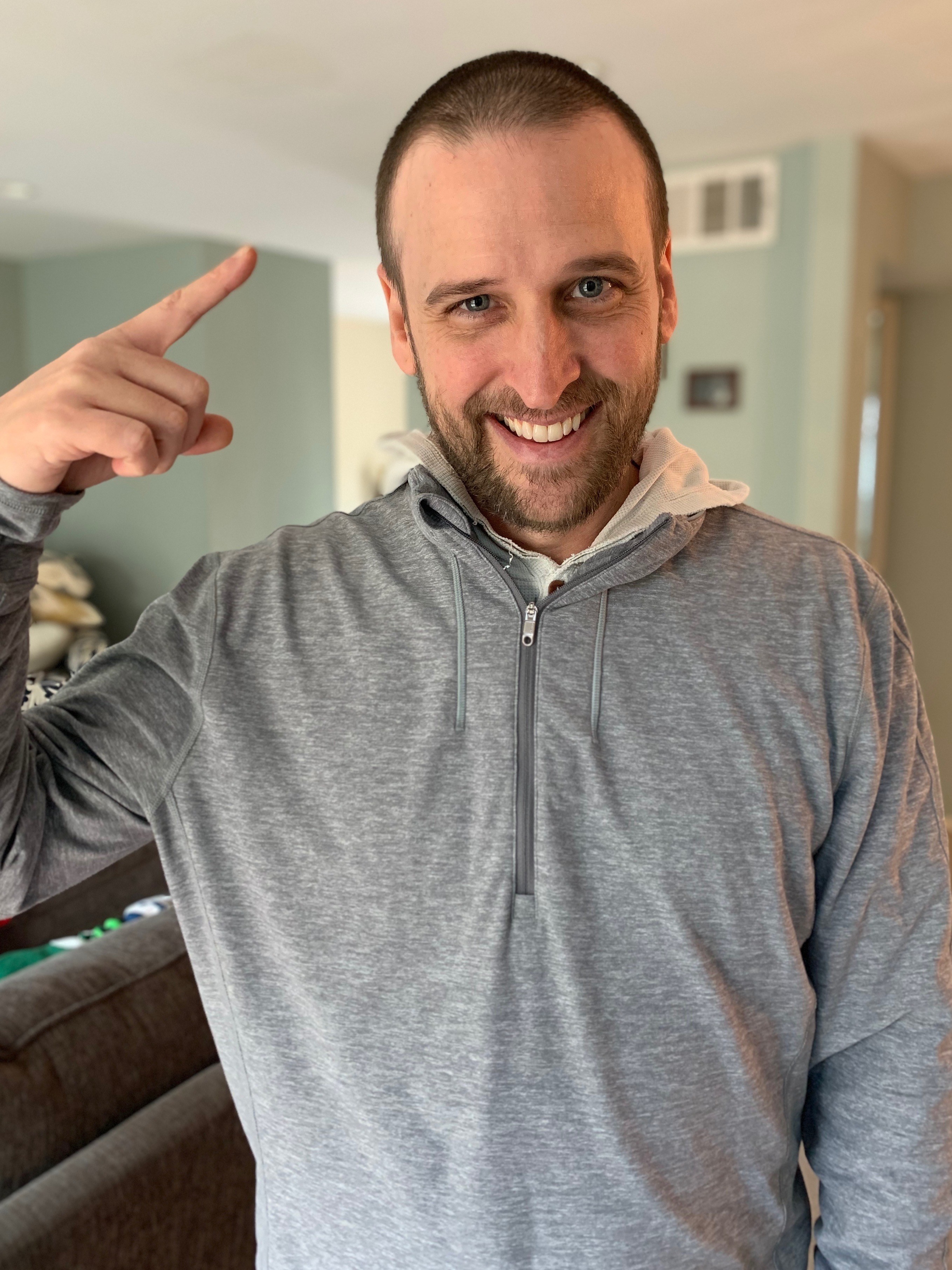 So no matter how tempting it is right now, DON'T CUT YOUR HAIR UNLESS YOU KNOW WHAT YOU'RE DOING!