This Mom Is Getting Made Fun Of Because Her Baby's Name Sounds Like "Lasagna," So She Went On Reddit To Ask For Advice
Little Liz Anya is almost 10 weeks old.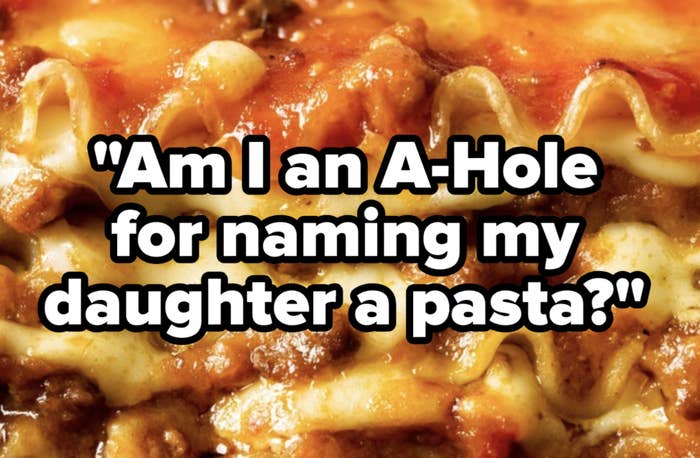 Her daughter's full name is Elizabeth Anya Jane, but they call her Liz Anya — and her family has been making fun of her for her name choice.
Mellie's name realization came shortly after Amy Schumer announced she changed her son's name — Gene Attell — because it sounded like "genital." His name is now Gene David Fischer.
The mom — who wants to go by the name Mellie S. to protect her privacy — has since deleted her thread on Reddit, but BuzzFeed got in contact with her to follow up on where things stand now.
Mellie said that many Reddit users were very cruel to her. "After posting this, I realized you should never seek serious advice from anything that's 'peer edited,'" she said. However, since mulling it over, she and her husband have decided they will now be legally changing their daughter's name to Elizabeth Jane Anya instead of Elizabeth Anya Jane.
And Mellie has some advice to other parents when it comes to naming their kids: "Don't let things like this hold you back as long as the name you pick has good intentions. Honoring someone is a good thing, names that mean something are a good thing. No one but the parents get to decide. Trends come and go and your child will be judged by their name for every innocuous detail from the moment they're born. So pick a name that you really love," she said.
Do you think Mellie made the right choice? Has this ever happened to you or anyone you know?