Squeezing your costume over all your layers of clothing...
...and hoping you don't have to go to the bathroom the entire night.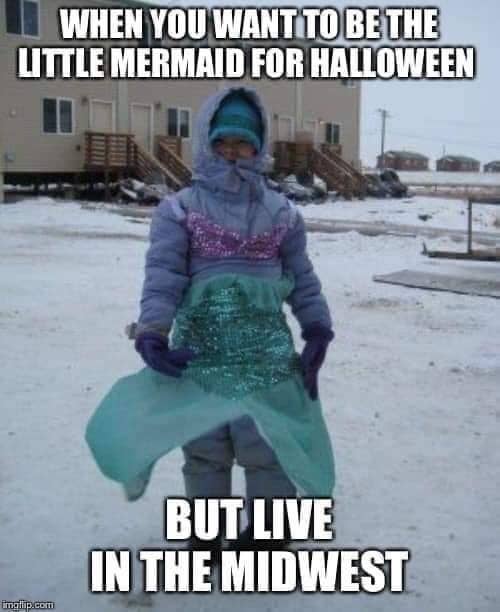 Knowing that, no matter how tightly you've bundled yourself, you're still going to freeze just for some candy.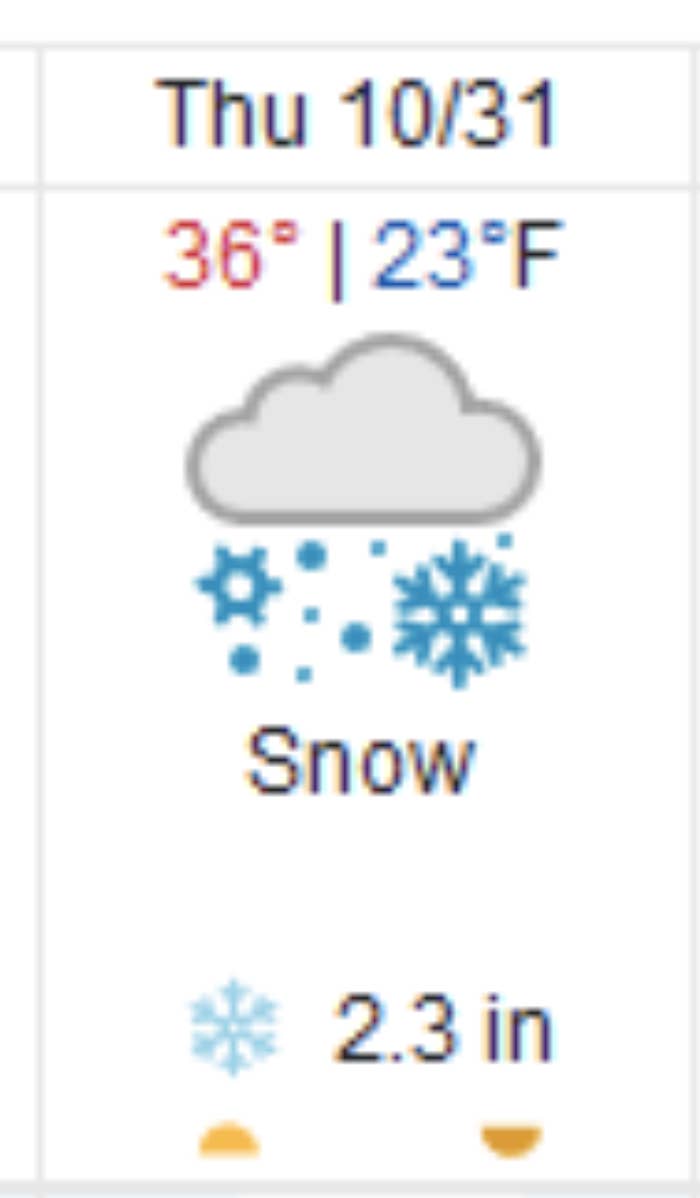 Not being able to see any of the decorated pumpkins because they are covered in snow.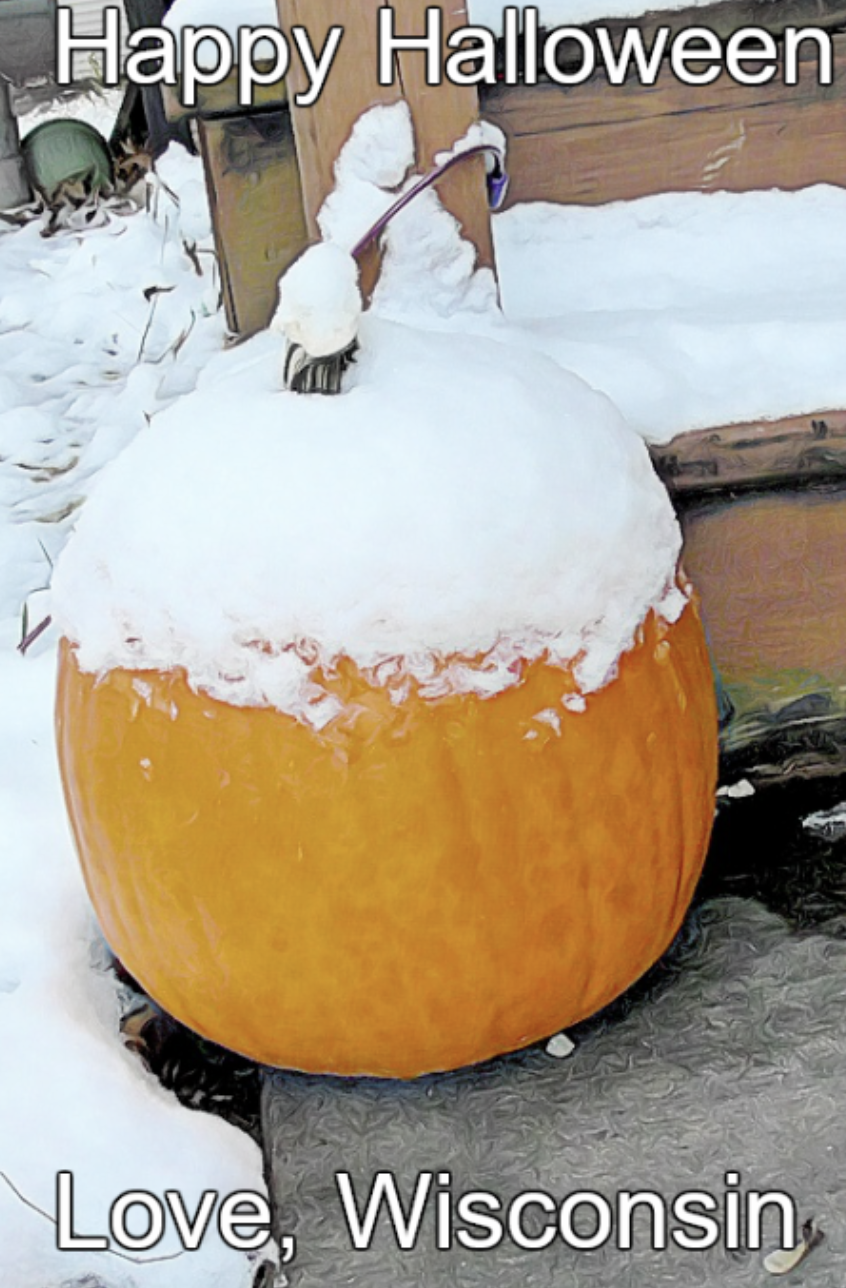 Slipping on ice and spilling your loot of goodies.
Resorting to Christmas music to cheer yourself up a bit.
Being prepared for not just snow, but any type of weather at any given moment.
Accepting the fact that the cool costume you had wasn't served justice.
And not being able to feel the parts of your body that you forgot to cover up, but knowing it was totally worth it.
STAY WARM THIS YEAR, ALL YOU MIDWEST TRICK-OR-TREATERS!