You should know Blake Shelton by now. He's a counry music singer, he's a judge on The Voice, and he dates Gwen Stefani.
And you should also know (or have heard of) country music legend Garth Brooks. He sings classics like "The Thunder Rolls" and "The Dance."
Well, today, Blake Shelton and Garth Brooks released the music video for their song "Dive Bar."

In the music video, Blake, Garth, and their band are "underwater" and then dancing sharks appear — just like the ones in Katy's 2015 performance.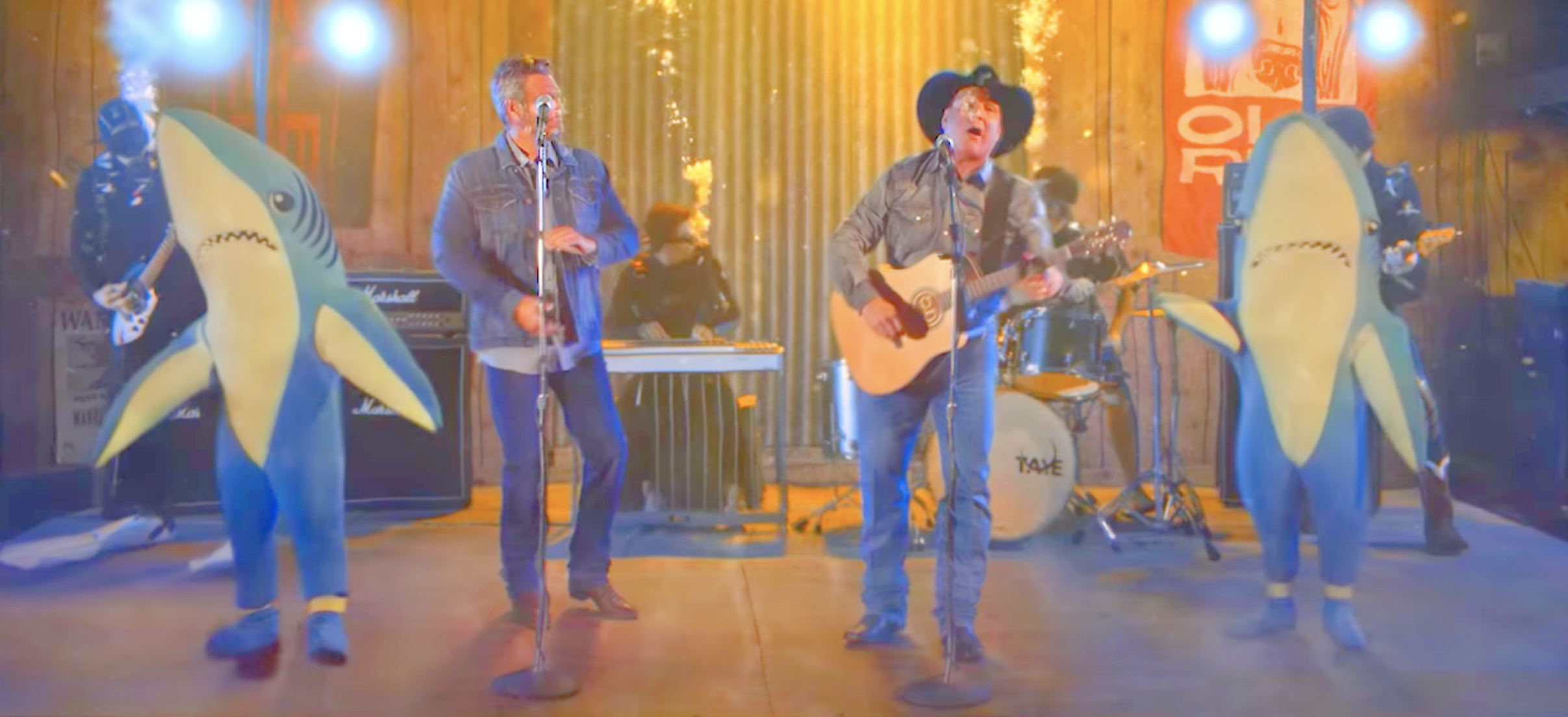 I mean...it's just very, erm, different?
Not this: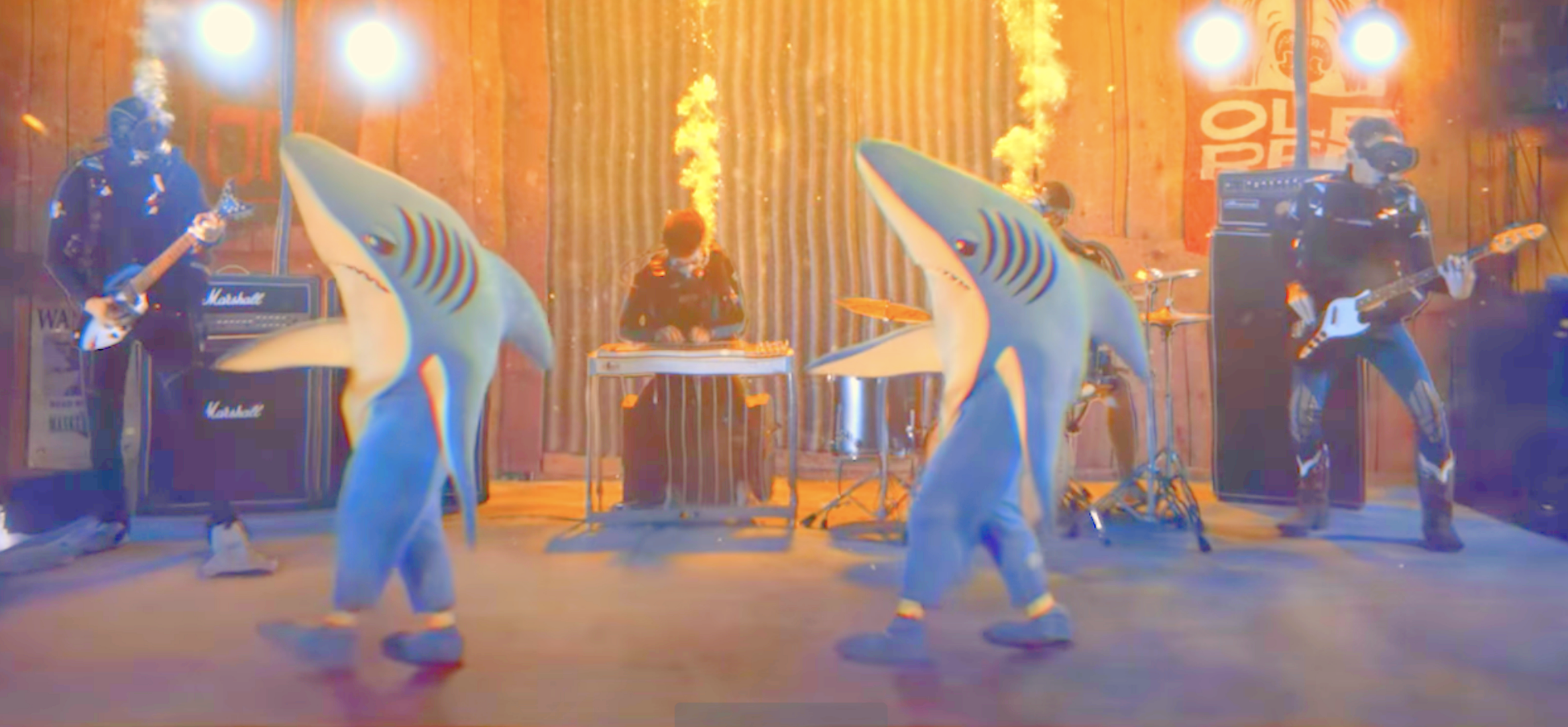 But it's also almost 2020, and Lil Nas X and Billy Ray Cyrus already paved the way earlier this year for us to expect some changes to traditional country music — which we don't hate.