7 Taco Bell Menu Items That Are Way Better If You Replace The Beef With These Specific Ingredients
My life is changed.
Hi, I am Krista, and my family has a burning love for Taco Bell...but it doesn't always love us back (us = our bowels).
And we recently talked about how their meat MIGHT be the culprit. I've heard of ordering vegetarian at TB but have never tried it. So we all decided to swap out the meat in our favorite menu items with their nonmeat options.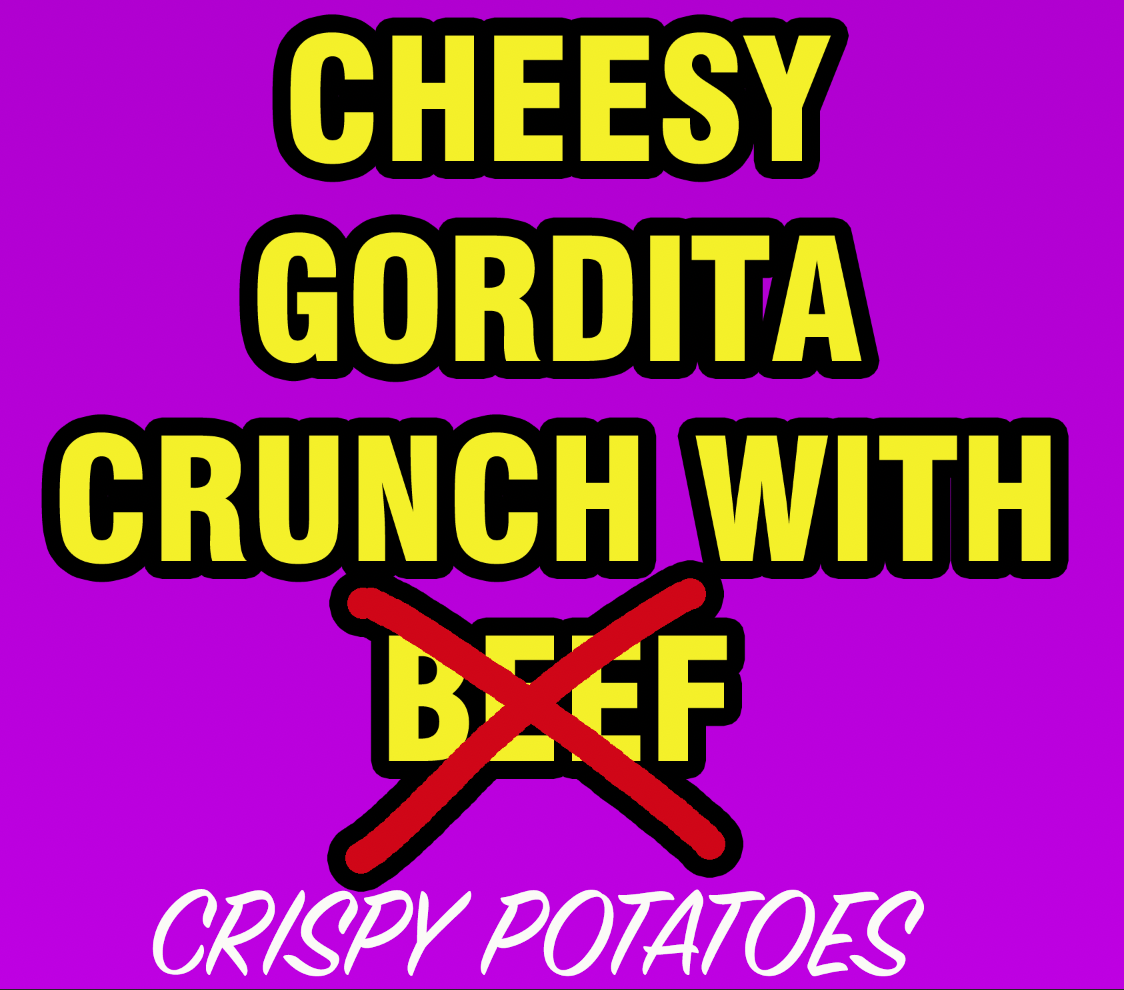 Cheesy Gordita Crunch: A hard taco shell filled with seasoned beef, lettuce, cheddar cheese, and spicy ranch sauce — all wrapped in a flour tortilla that is layered with a three-cheese blend. We swapped out the beef for crispy potatoes.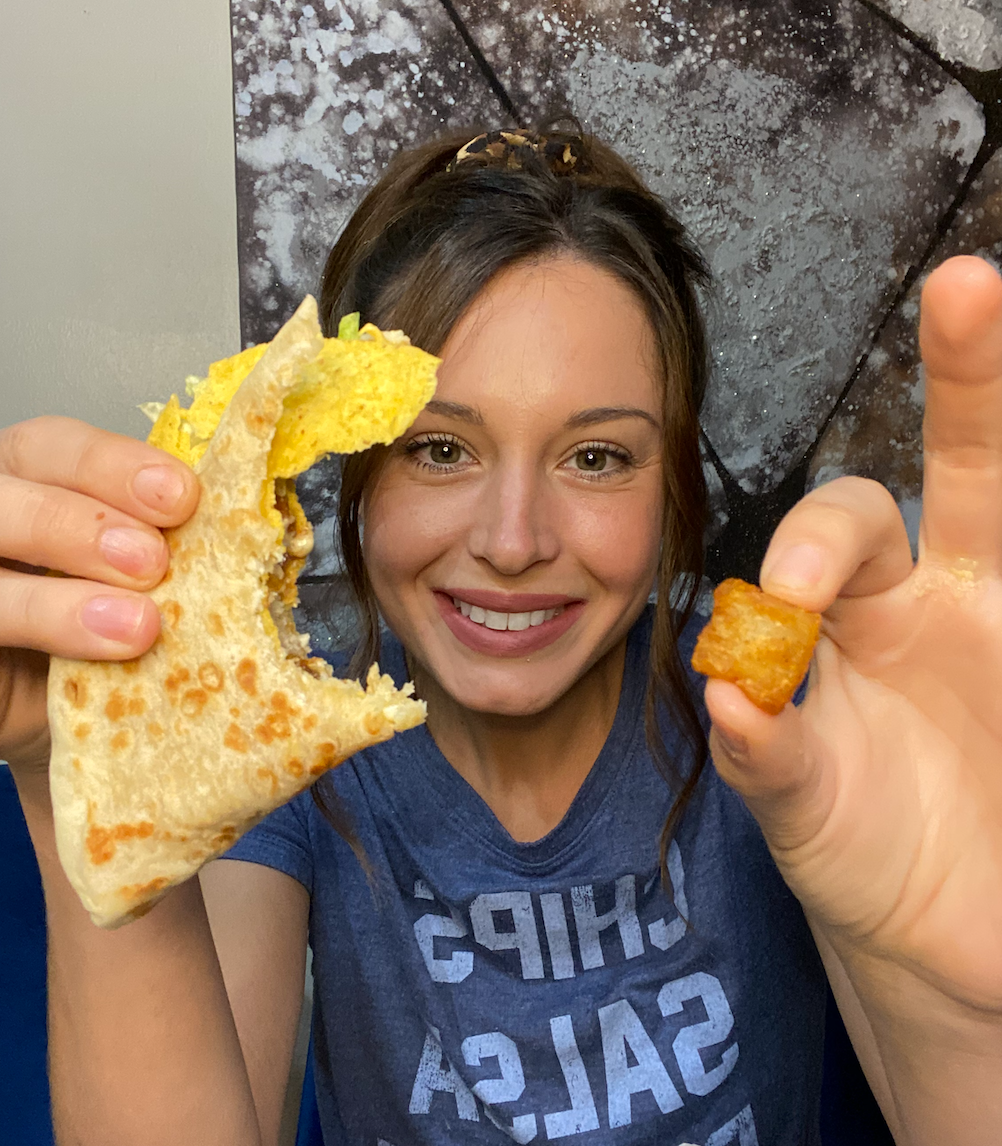 Overall Family Rating: 7.5
SO MUCH CRUNCH! You have the delightful crunchiness of the taco, then another surprising crunch with the crispy fiesta potatoes. Obviously, we experienced more of a fried-potato/french fry taste than a seasoned beef taste. It was a nice mix-up and is definitely worth trying!
Quesarito: Seasoned beef, reduced-fat sour cream, cheddar cheese, nacho cheese sauce, creamy chipotle sauce, and seasoned rice in a grilled flour tortilla. We swapped out the beef for guacamole.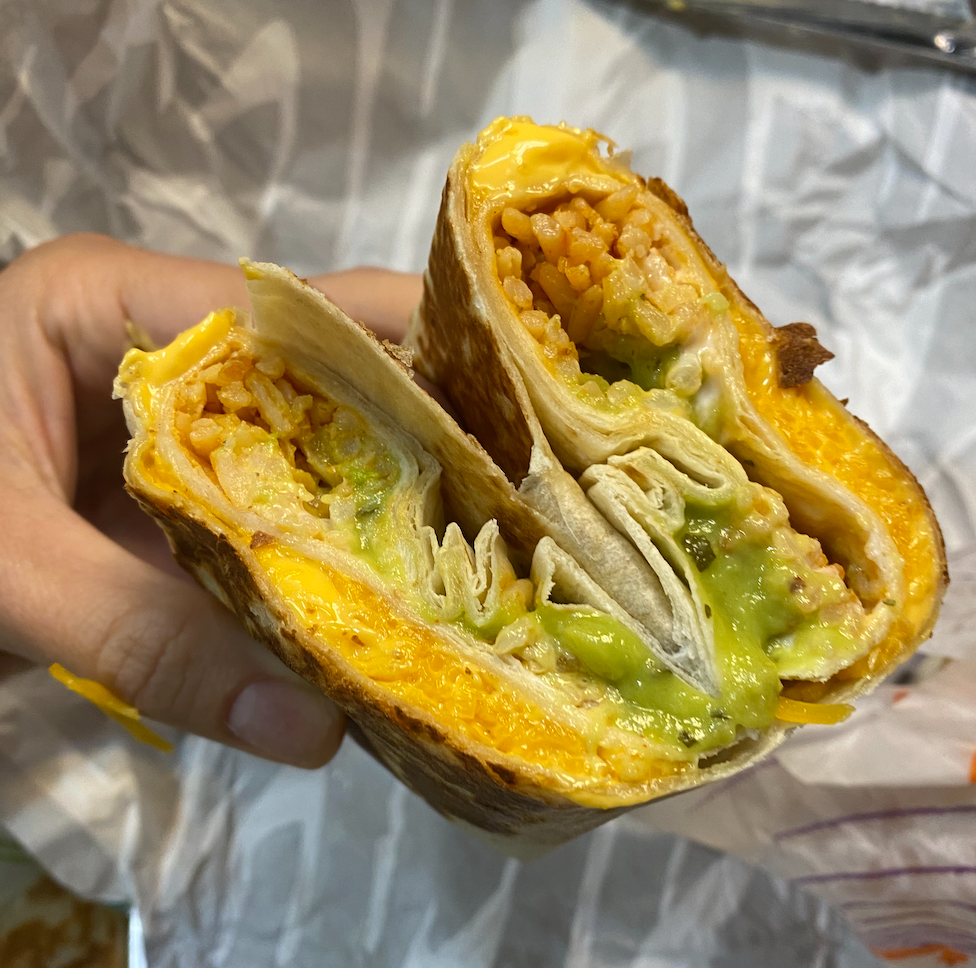 Overall Family Rating: 2
While we do love a good quesarito, we didn't think the guac complemented the other ingredients very well. It was a lot of ~gooey~ ingredients thrown into a tortilla, and we kind of felt as if we were eating mush because the guac didn't provide added flavor. All of that combined with the fact that, well, none of us like Taco Bell's guacamole (sorry, TB), so we give this one a hard pass.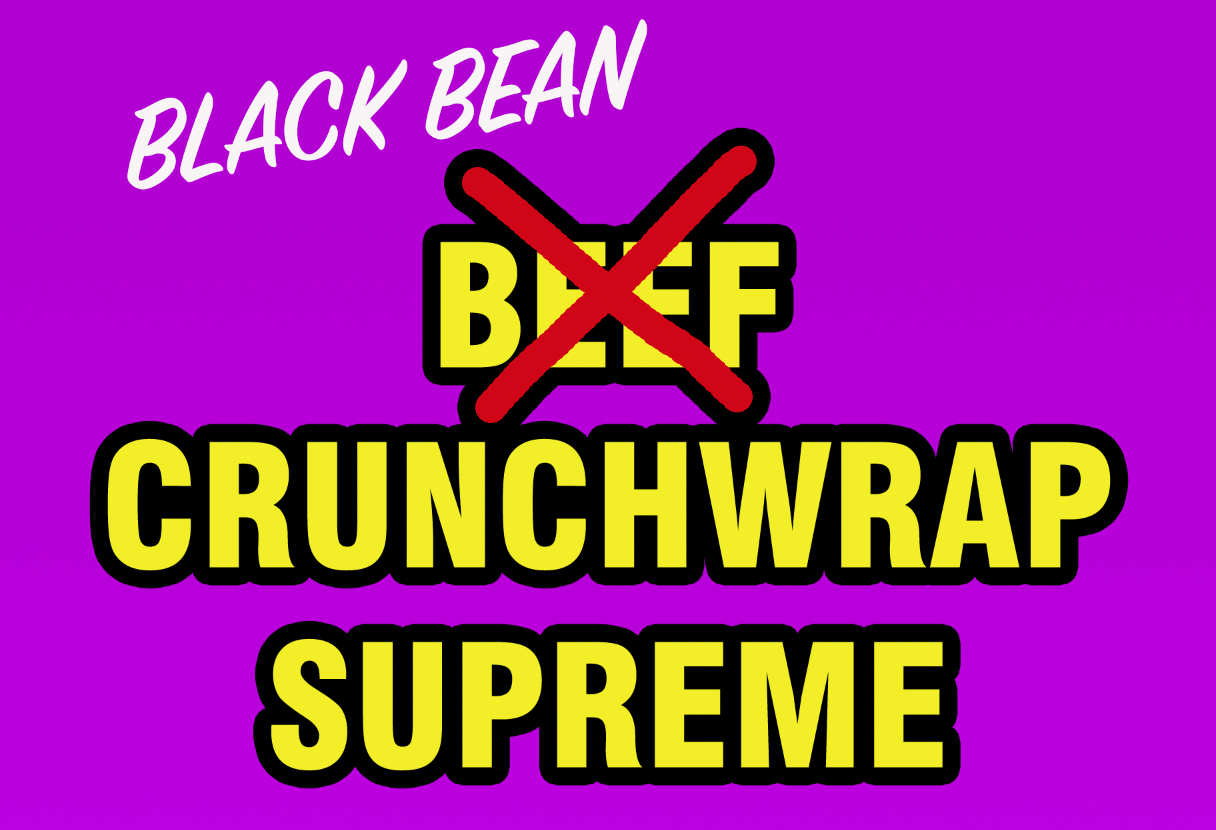 Crunchwrap Supreme: A flour tortilla layered with seasoned beef, warm nacho cheese sauce, a crispy tostada shell, crispy lettuce, ripe tomatoes, and sour cream. We swapped out the beef with black beans.
Overall Family Rating: 9
Even though we got robbed of a good bean ratio, there's no denying it was delicious. Initially we thought that just adding plain black beans to this would make it bland and flavorless, but that wasn't the case at all. The beans were a nice complement to everything else in this wrap, and we did not feel that any flavor was lacking. We now like this version way better than the beef one because it almost feels as if there is TOO MUCH inside with the beef.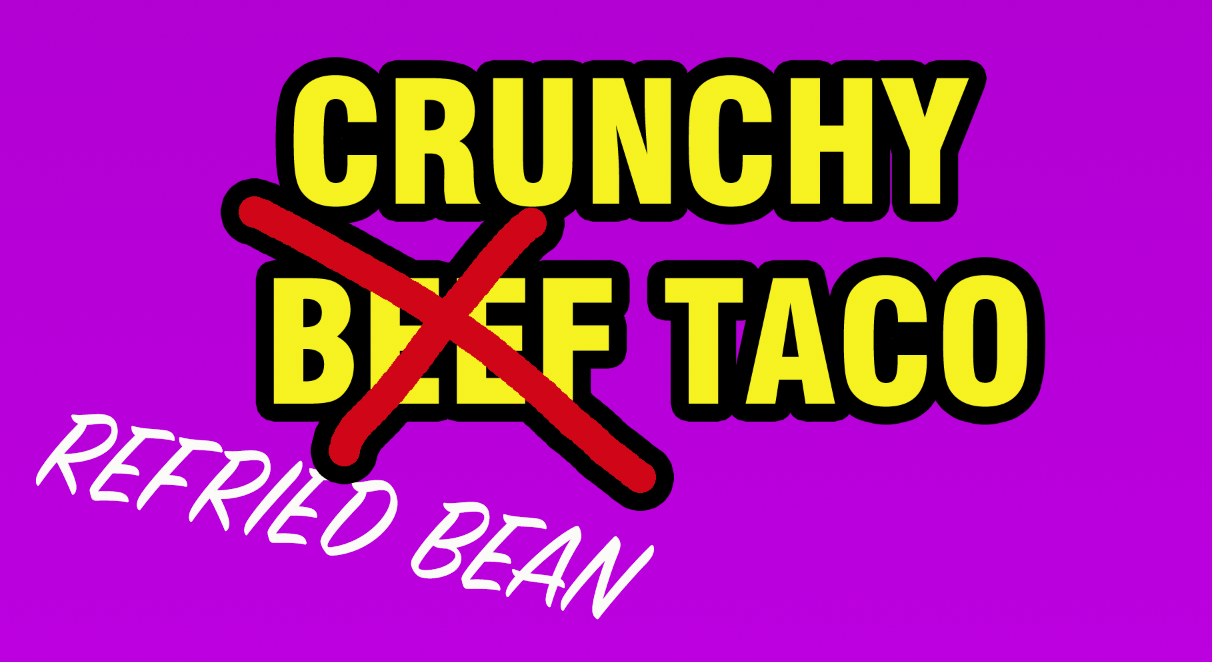 Crunchy Taco: Seasoned beef, cheddar cheese, and lettuce in a crunchy taco shell. We substituted the beef for refried beans.
Overally Family Rating: 9
I wanted to give it a 10 and shout it from the rooftops because I LOVED this (especially with their red sauce). But my fam made me lower it a point because it really is just a folded bean tostada. So, basically, if you like tostadas, you'll love this!! But you have to eat it right away because I can see this getting soggy quickly.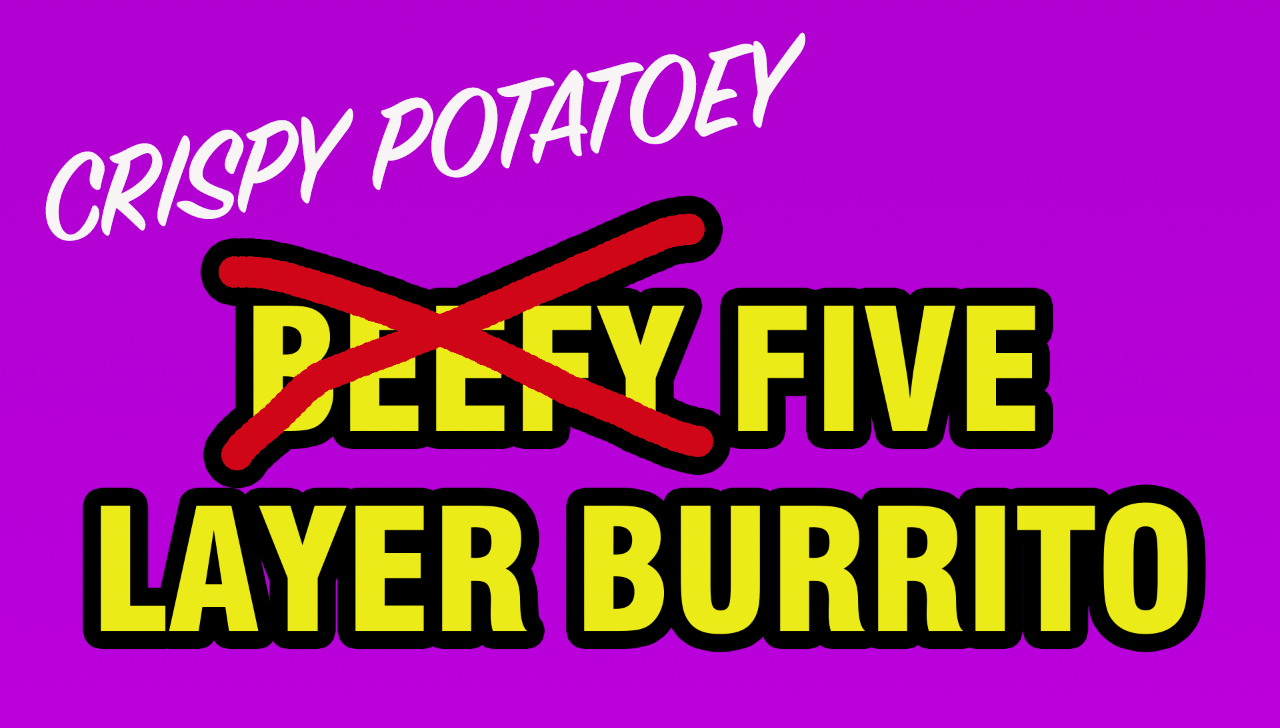 Beefy 5-Layer Burrito: Seasoned beef, reduced-fat sour cream, cheddar cheese, nacho cheese sauce, and beans. We swapped out the beef for crispy potatoes.
Overall Family Rating: 8.5
IT TASTED LIKE A BREAKFAST BURRITO WITH A TWIST! I have always thought that the beans and meat together in this burrito were too much, so nixing the beef and adding in potatoes turned it into a yummy new option. If you've ever had one of those breakfast burritos with french fries, it KIND OF tastes like that. I know there are not usually beans in those, so just trust me when I say this one is worth the taste test!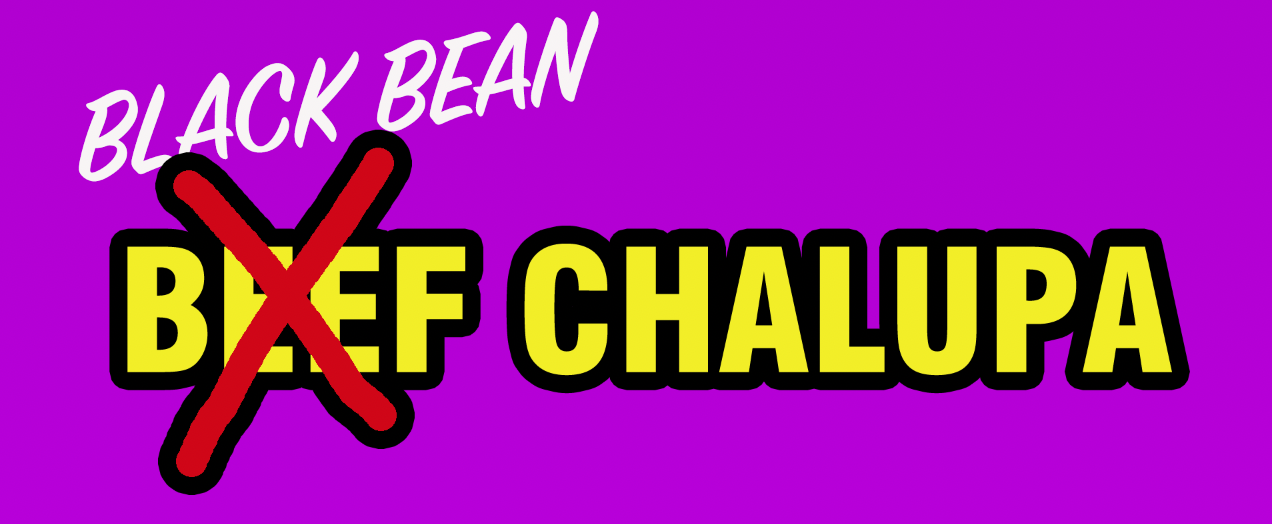 Chalupa Supreme: Seasoned beef, reduced-fat sour cream, tomatoes, lettuce, and three-cheese blend in a chalupa shell. We substituted the beef for black beans.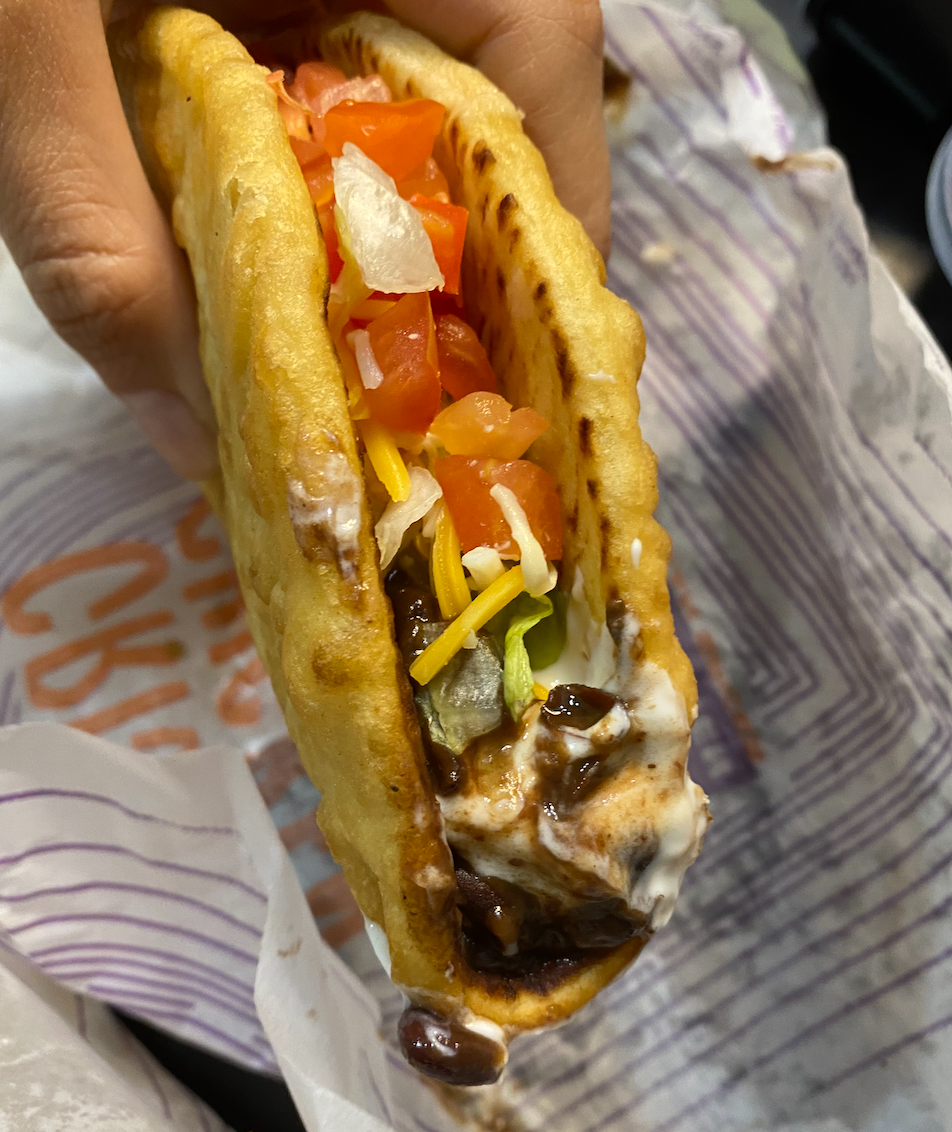 Overall Family Rating: 4.5
Listen, it's not BAD, but it's not the best. The sour cream and the black beans turned very liquidlike together, and it was just not the best consistency to bite into. This was one where the flavor was a bit lacking too. Once we added on a ton of red sauce, it made it better. The flavor of deep-fried tortilla, sour cream, and black beans just didn't cut it for us. We do like the beef and chicken in the chalupa better than the black beans in this case.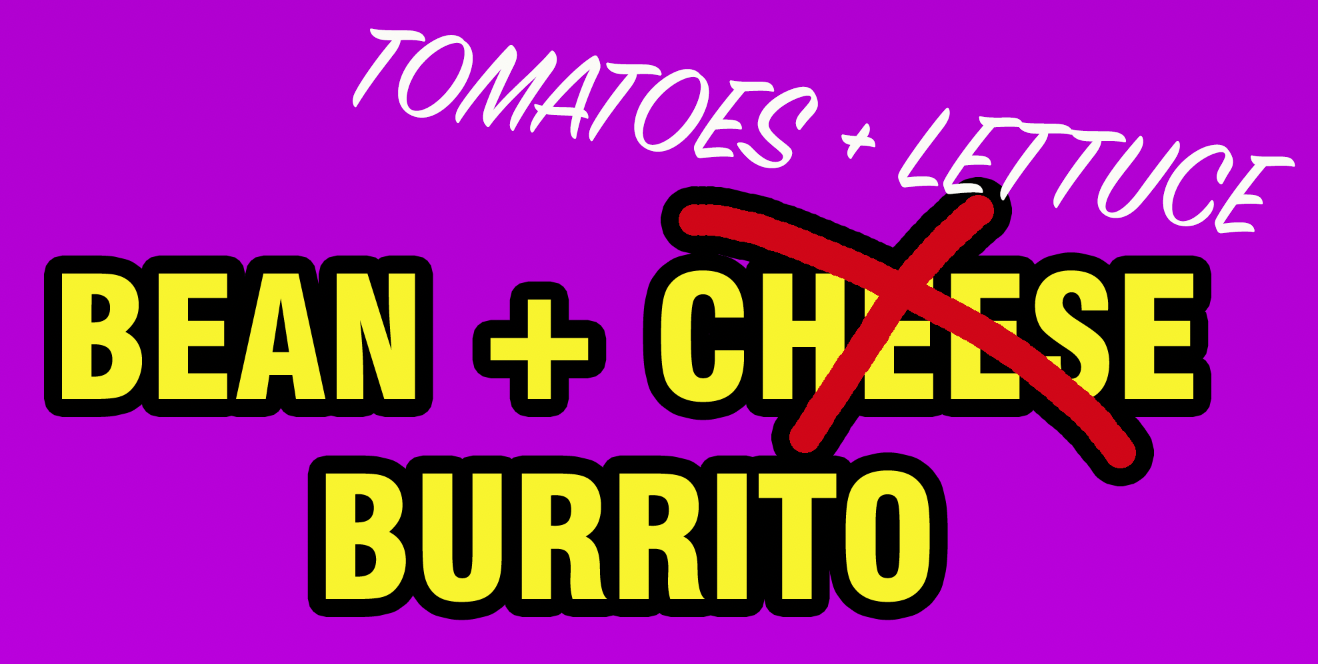 Bean Burrito: Refried beans, cheddar cheese, diced onions, and red sauce. We substituted the cheese with diced tomatoes and lettuce.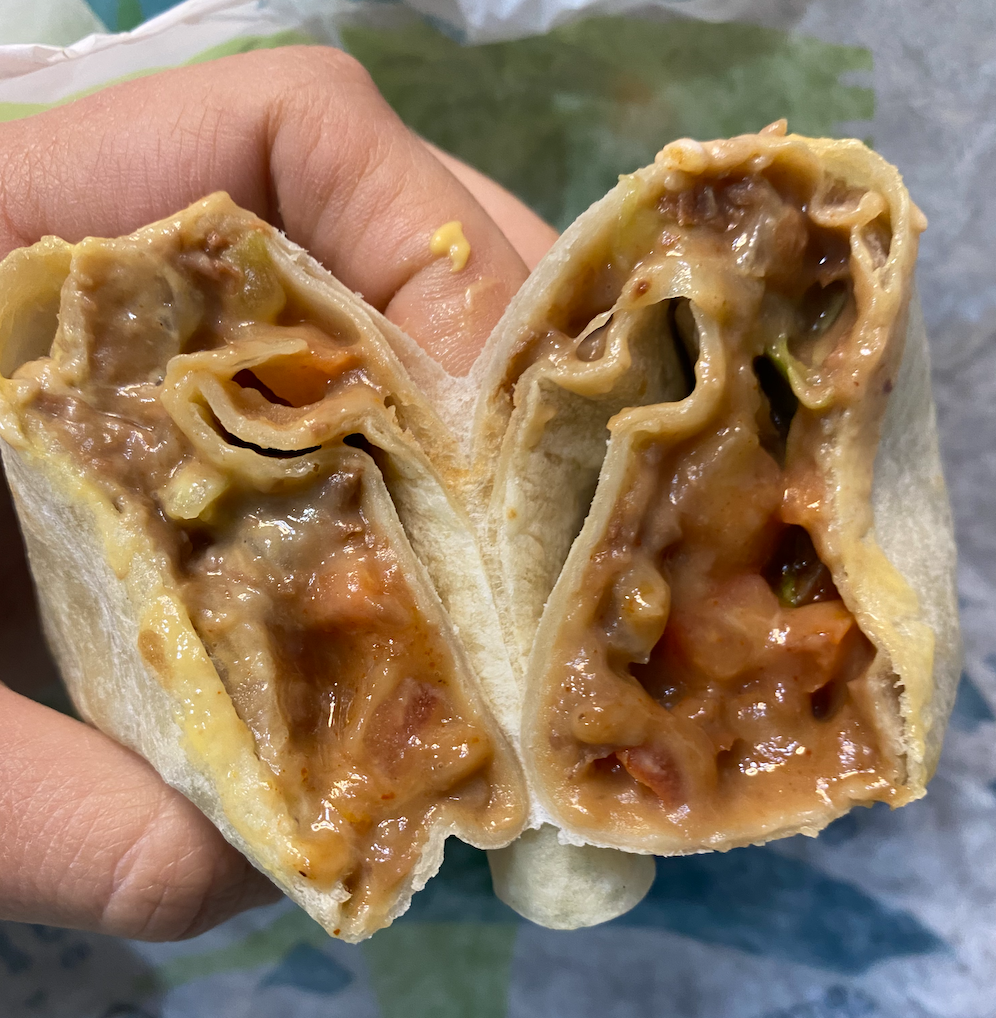 Overall Family Rating: 7.5
OK, I know this didn't have meat in it to begin with, but there was a VEGAN option that I found online and couldn't resist trying. And overall, it was kind of a nice change-up from our go-to bean-and-cheese burrito. The vegan option definitely feels more healthy (because it is, lol). And the flavor of the tomatoes and lettuce really went nicely with the beans — and red sauce, of course! We stan.
There you have it: TACO BELL IS GOOD WITHOUT THE MEAT! And the best part is, there's no additional charge to make any of these substitutions! Got any meatless Taco Bell items you love? Tell us in the comments!