This is Emily Mueller, whose maternity photoshoot with Kendrah Damis Photography is causing quite the buzz.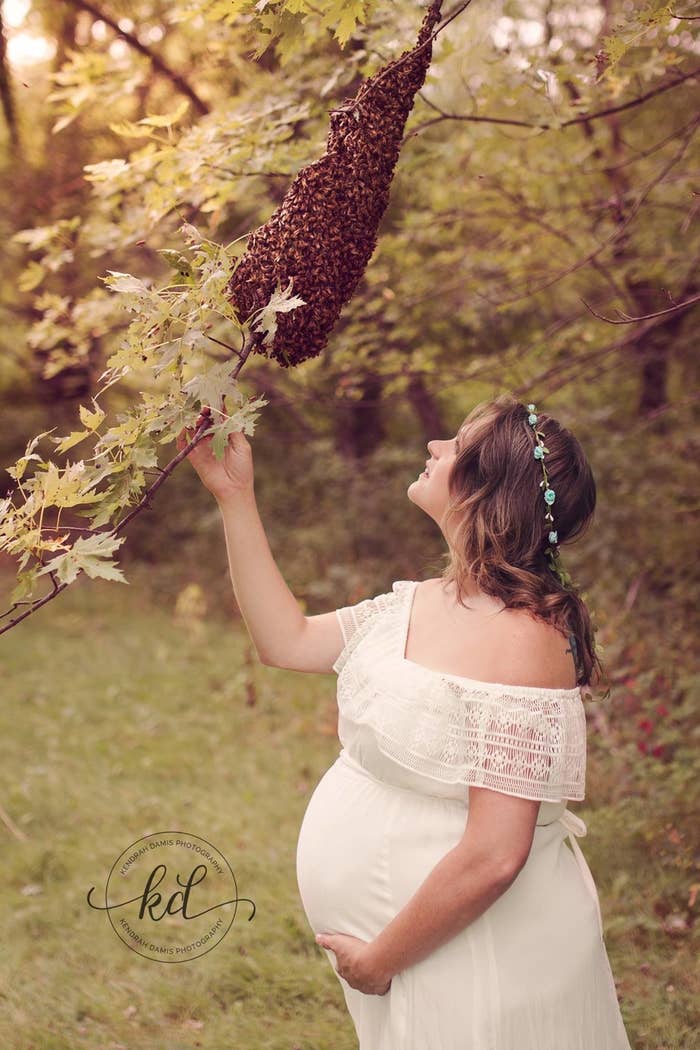 Mueller — who operates Mueller Honey Bee Co. with her husband, Ryan in Stark County, Ohio — told People bees have a big significance in her life.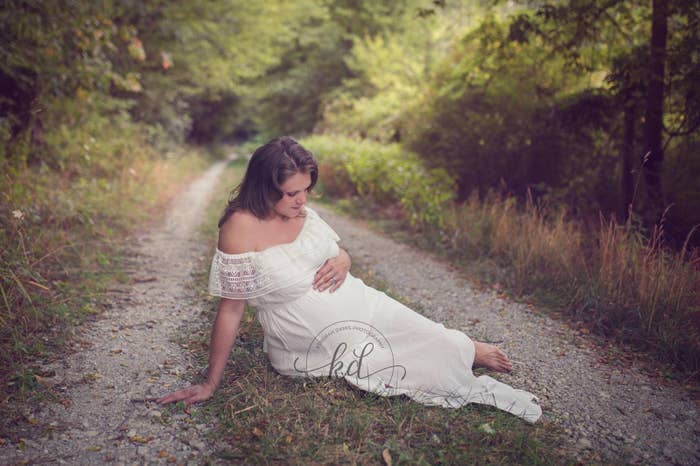 Below is a video posted on YouTube that shows her husband, Ryan, releasing the bees for the shoot.
Mueller, who worked with local government officials and got permission from the local parks and recreation department before the shoot, also told People that, "Bees are gentle and I hope my bee belly helps people see that they aren't as scary as you might think." Mueller described the shoot as "not scary, but intense."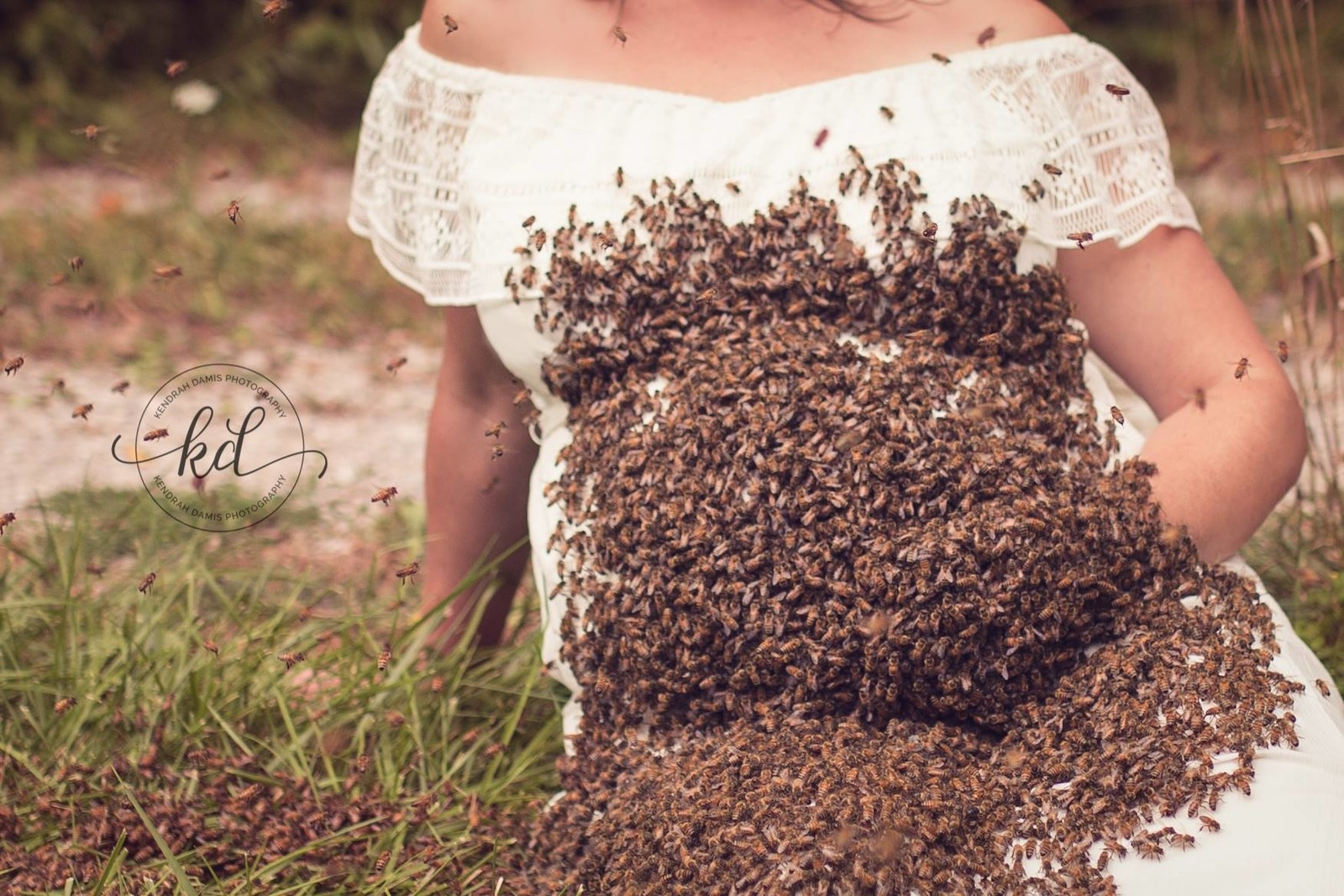 According to People, Mueller fed the bees sugar water so they would be full and unable to bend enough to sting.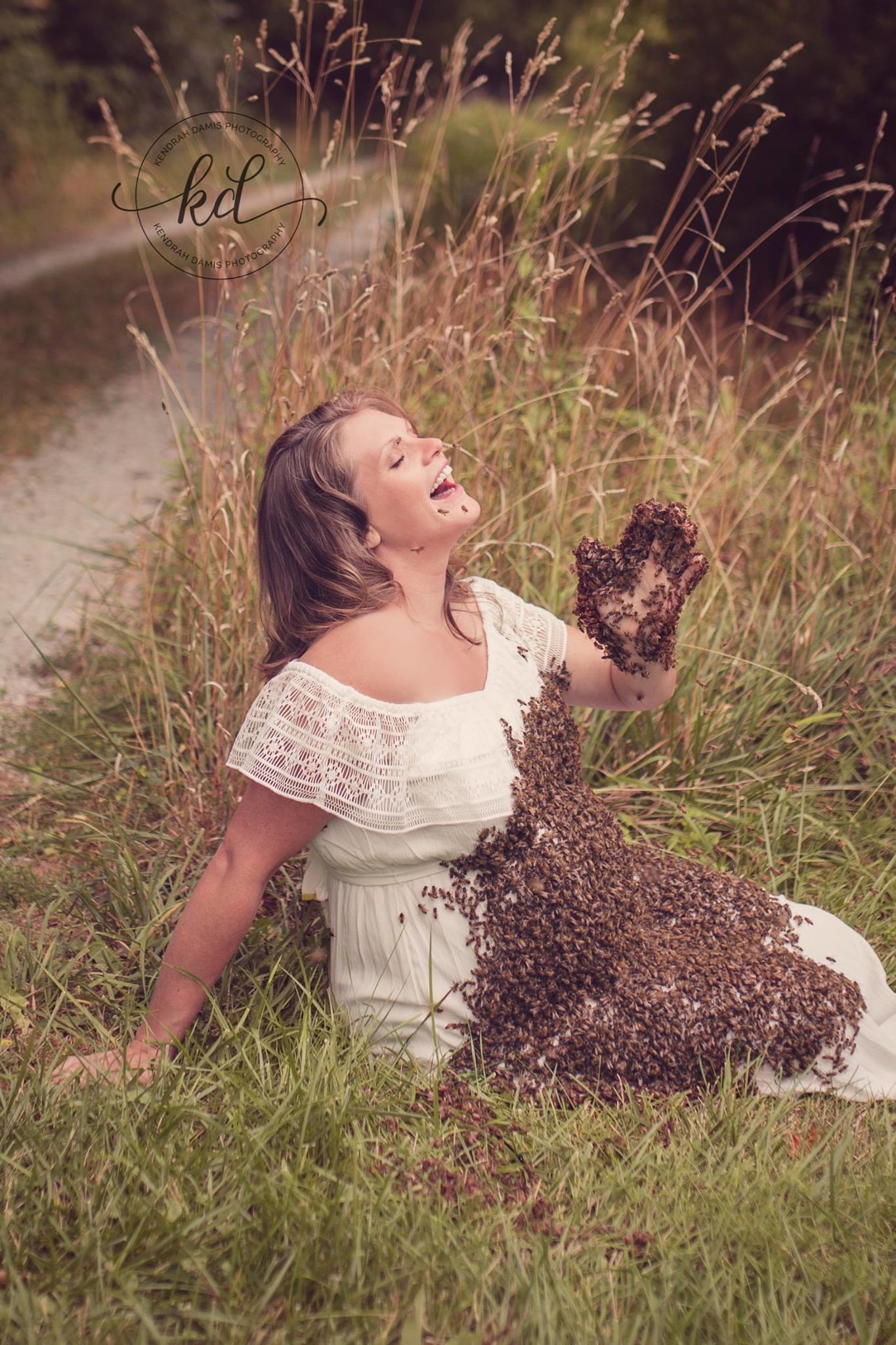 Your maternity photoshoot < Emily's maternity photoshoot.
Kendrah Damis, from Kendrah Damis Photography, told BuzzFeed that the two are already planning something special for Mueller's newborn shoot (which will NOT include live bees, lol). Mueller is due in November.
You can follow Kendrah Damis Photography on Instagram or on Facebook.