Jessica Long recently went viral on TikTok after sharing a frustrating encounter she had after parking in a handicap spot:
A woman pulled up next to her car, gave her a disgusted look, and told her she shouldn't be parking there. Jessica had to tell the woman that she is an amputee — she doesn't have legs.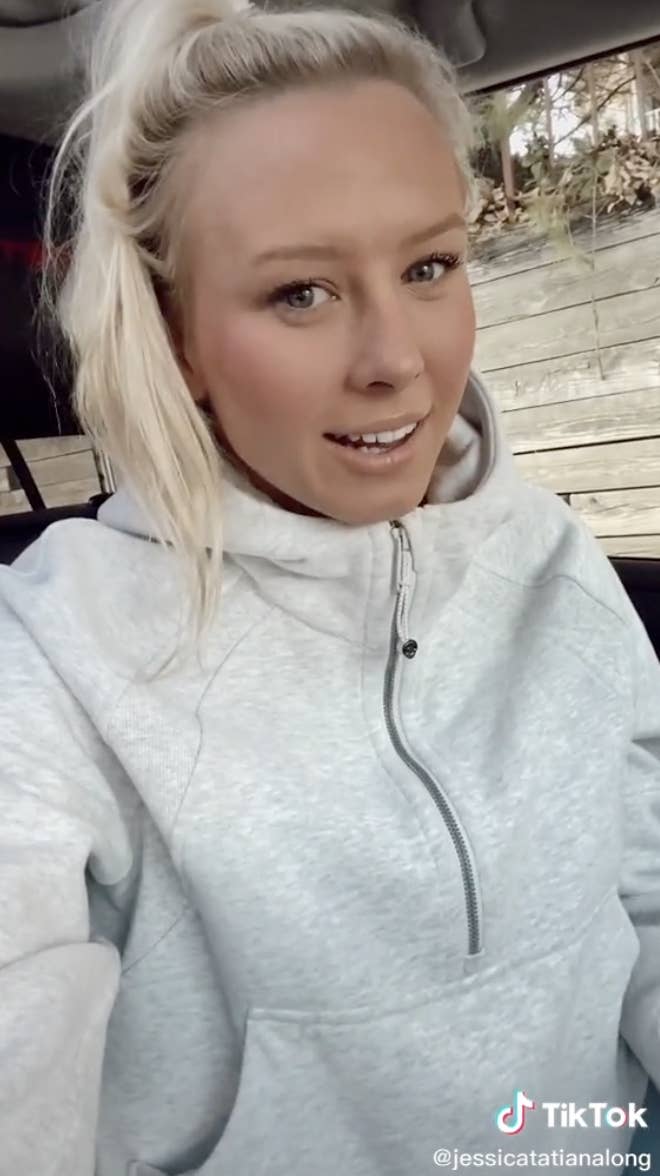 In the video — which has over 4.2 million views — Jessica went on to say, "I was never bullied as a kid and I didn't know that I was going to be bullied by adults because I park in handicap. And I get it. I'm young, I'm athletic, but I'm also missing legs! And I know I make it look easy, but it's still really hard. My legs are heavy, they hurt me. I'm in pain..."
BuzzFeed spoke to Jessica, who was born with a birth defect called fibular hemimilia. "I was missing my fibula bones and several other bones in my lower legs. I did have a little foot with three toes on each leg. My adoptive parents had those amputated when I was 18 months old so I could be fitted with prosthetic legs and learn to walk," she explained.
But, as a person who doesn't have legs, Jessica is showing others that disabilities don't look a certain way. "I have 13 Paralympic gold medals! I've been swimming since I was 10 years old. I've competed in four Paralympic Games and I'm the second most decorated US Paralympian of all time. I'm aiming for my fifth Games in Tokyo later this year," she said.
The experience Jessica had with the rude woman in the handicap spot is not a standalone situation. "I get two to four comments per week, just going about my normal routine and parking in handicap spaces. I've had people yell at me, leave notes on my windshield, knock on my car window, or wait for me to get out of my car just to tell me I can't park there. My worst experience to date was an older couple that followed me around a grocery store and kept making comments because they wanted the handicap spot I took and said that I didn't need it. I even explained I had two prosthetic legs and they told me I was a liar," she explained in her caption to this post last September.
Jessica said her first reaction when people shame her for parking in handicap spots is always hurt. "I get it, I don't 'look' handicapped, but what does that even mean?! I've been through more surgeries than I can count. My whole life I've had to adapt. I rely on my handicap pass. Every day is different... some days my legs don't hurt as bad, but for the most part they cause me pain. So, when I park in a handicap spot, I actually need it. There's some people who will abuse handicap parking, but mostly I believe people need it."
With an audience of over 642,000 people on TikTok and nearly 57,000 on Instagram, Jessica is making an impact helping reshape the way some assume things about disabled people. She said, "I think people are afraid to ask questions because society says it's rude, but a lot of times that translates to shame around the topic of disabilities. I absolutely love sharing my story and journey with the world. I hope to educate how amputees use their prosthetic legs. We make it look easy and it's a natural part of our everyday lives, but it's also hard and can be painful."
Jessica loves being an inspiration, but doesn't want to be treated as "other." She explained, "If I can do it with the challenges I face, you can too. What I don't like is people commenting how 'inspiring' I am doing normal daily tasks like grocery shopping, getting coffee, or taking a walk. THAT is not inspiring. People can be inspired by my work ethic, career, healthy lifestyle, or positive attitude, but not me living my normal life."
Lastly, Jessica believes passion and a positive attitude go a long way. "That's how I choose to live my life, and I know I wouldn't have been as successful if I allowed myself to use my legs as an excuse," she said.
TikTok videos not playing for you? You might need to change the settings on your device — here's how.