Mateo is on a medication called diazoxide and it has a side effect that causes him to grow body hair.
To get more information about Mateo's condition, BuzzFeed spoke to Mateo's parents, Bri Shelby and Jared Hernandez. "Our son was diagnosed with congenital hyperinsulinism, a condition where the pancreas produces too much insulin and knocks the blood sugars dangerously low," explained Bri.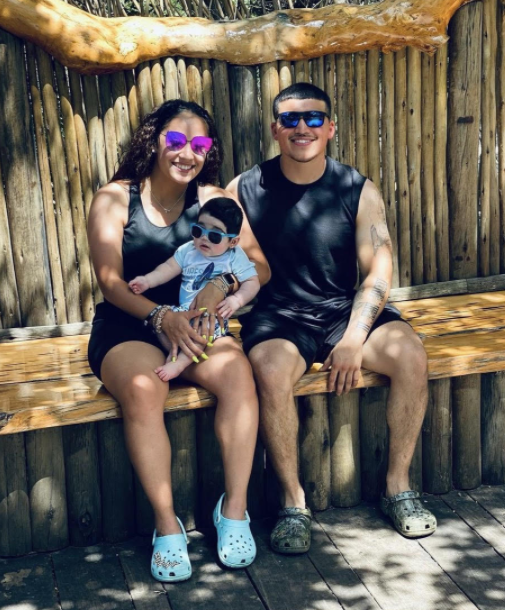 After his diagnoses, Mateo was put on diazoxide. "Our baby had to have the max dose of this medicine for it to be effective because his body wasn't responding to the lower doses," she said. "We were scared that if he didn't respond to the max dose, that he would end up having surgery to have his pancreas removed or parts of it removed."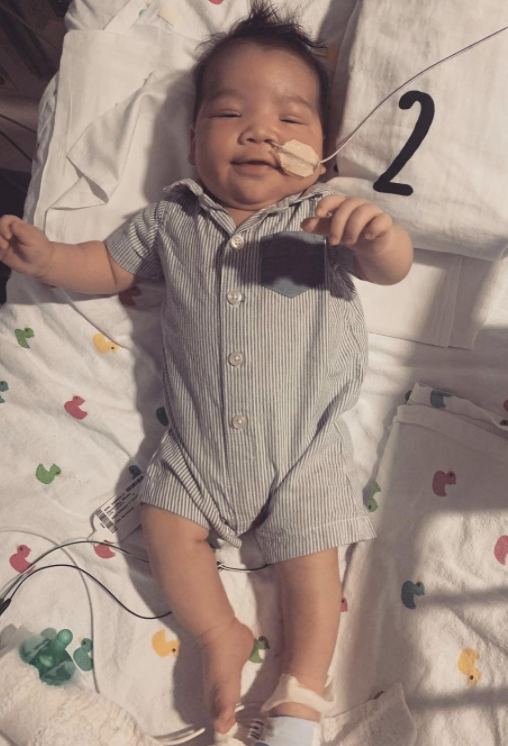 Before Mateo took the medicine, Bri was told that one of the side effects could be hair growth, but she never expected it to grow as much as it did. "Every baby is different on how their body responds to the medication, and our son was also on the max dose. As the days and months went by, we noticed more and more hair and we were shocked, but got used to it."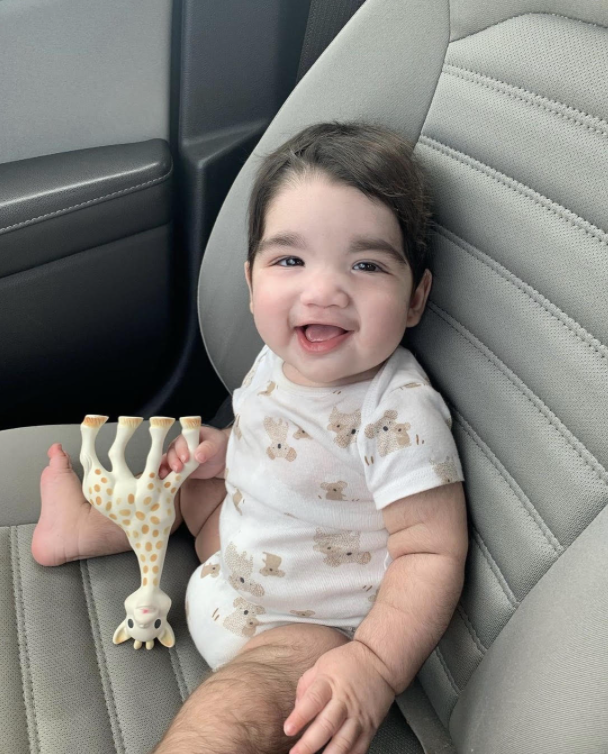 "Hyperinsulinism is a condition where a child's pancreas produces too much of a hormone called insulin. Insulin is made in the pancreas and works to lower the body's blood sugar. Congenital means that a child was born with this condition, thus congenital hyperinsulinism means that a child developed high insulin levels at, or shortly after, birth," Stone explained.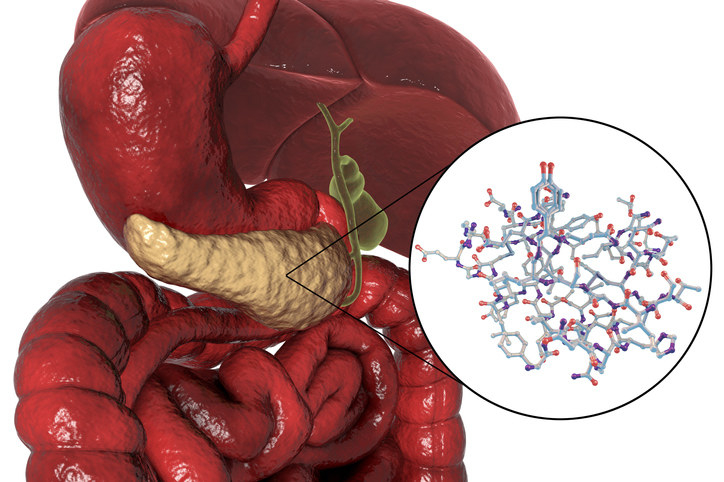 The main symptom of hyperinsulinism is hypoglycemia, or low blood sugar, and Stone said babies who have this condition may be jittery, limp, or have a hard time waking up to feed. "Extremely low blood sugars can be very dangerous for babies, resulting in seizures or brain damage," Stone said.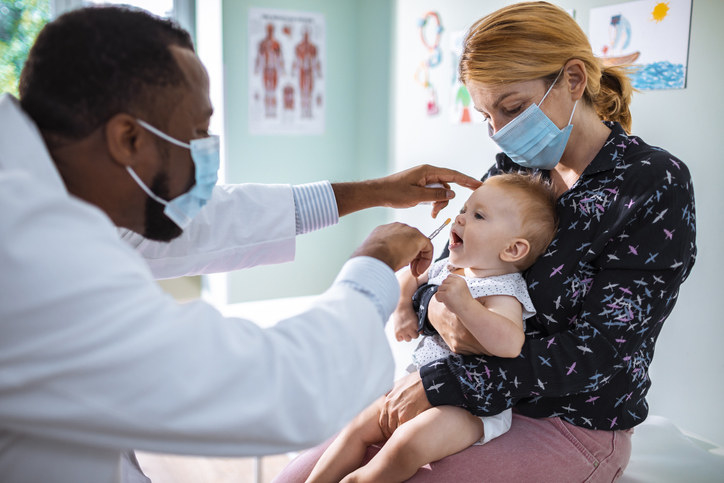 Treatments for congenital hyperinsulinism include IV fluids with dextrose (sugar), diazoxide — which is what Mateo is on — octreotide, lanreotide, and pancreatectomy (surgery to remove part or most of the pancreas).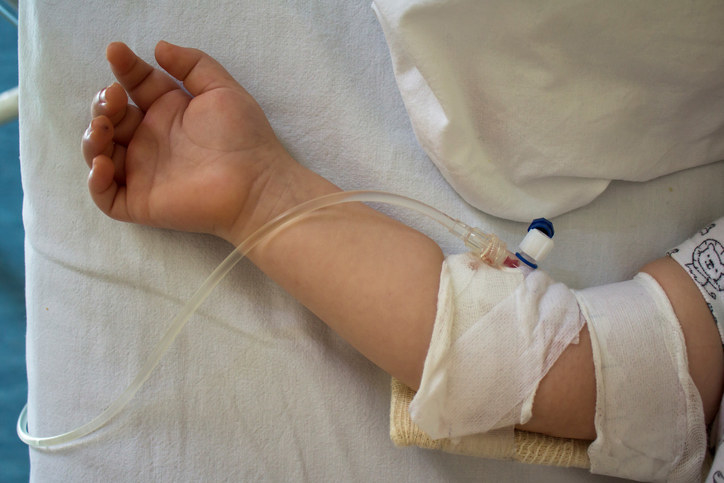 Stone said that Mateo is experiencing a side effect called hypertrichosis (the medical term for excess hair growth) on the body. "Hypertrichosis is common for many patients taking diazoxide and is not physically harmful. The dose of diazoxide needs to be adjusted to prevent low blood sugars, and thus some patients may need to take doses at the upper end of the therapeutic range (higher than average). Some patients will eventually outgrow their hyperinsulinism or be able to tolerate lower doses of diazoxide, making the excessive hair growth less noticeable or go away altogether," he explained.
Mateo's excessive hair growth is different from lanugo — which is the soft and downy hair that we commonly see on newborns. "Unlike hypertrichosis, lanugo will disappear on its own within a few weeks. The hair seen in hypertrichosis is typically darker, longer, and more full," Stone said. He also said that while hypertrichosis does not go away on its own, because Mateo's is caused by medication, the hair should eventually fall out as soon as he stops taking it.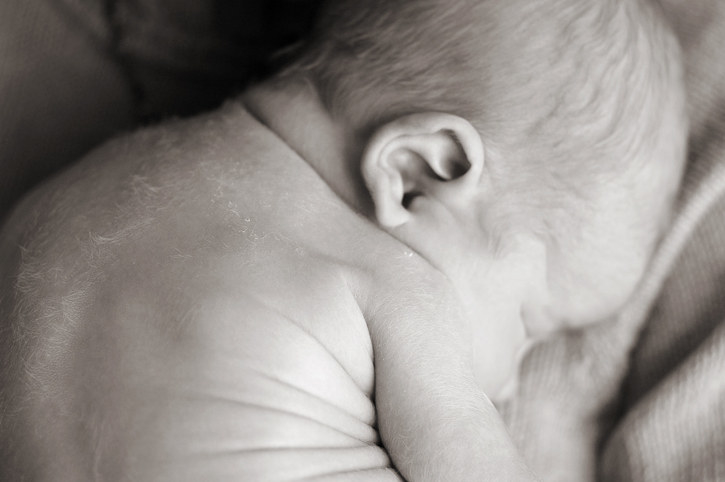 If you would like more information about congenital hyperinsulinism, Stone suggests referencing Congenital Hyperinsulinism International (CHI). "They are a patient advocacy organization which raises awareness and research funding for patients affected by congenital hyperinsulinism." You can follow them on Twitter and Instagram.