BuzzFeed spoke to 17-year-old Grace Brumfield, who made the TikTok. She is a junior at an Alabama high school.
Her school recently held their homecoming dance. Grace went with her boyfriend, Zach, wearing a dress she had altered and customized to loosely resemble Princess Diana's black revenge dress. SHE LOOKED STUNNING!
"Homecoming was AMAZING! I had so many compliments on my dress, and it was our first homecoming since COVID, so they made it really nice and very special for all of the students! I made so many great memories, and the environment was just out-of-this-world amazing," she said.
Unfortunately, Grace's pleasant homecoming experience was brought to a halt after Zach's mom shared the couple's pics in a Facebook group called Sunflowers and Daisies. "My boyfriend's mom started telling me how the pictures had somewhere around 32,000 likes. She was talking about all the nice comments, and then she said, 'And of course, there are the negative ones as well.' My heart kind of immediately sank because I felt so confident about my appearance and attire that night, and I didn't want that confidence I had to be in a way stolen from me. I have been picked on my entire life — my freshman year, I moved schools because it got so bad."
After Grace read the comments, she was taken aback by how mean some of them were. "It shocked me because most of them were from women — and they were all mothers and grandmothers. The only question I had was, Why? I didn't see anything wrong with my photos, so why were there negative comments?"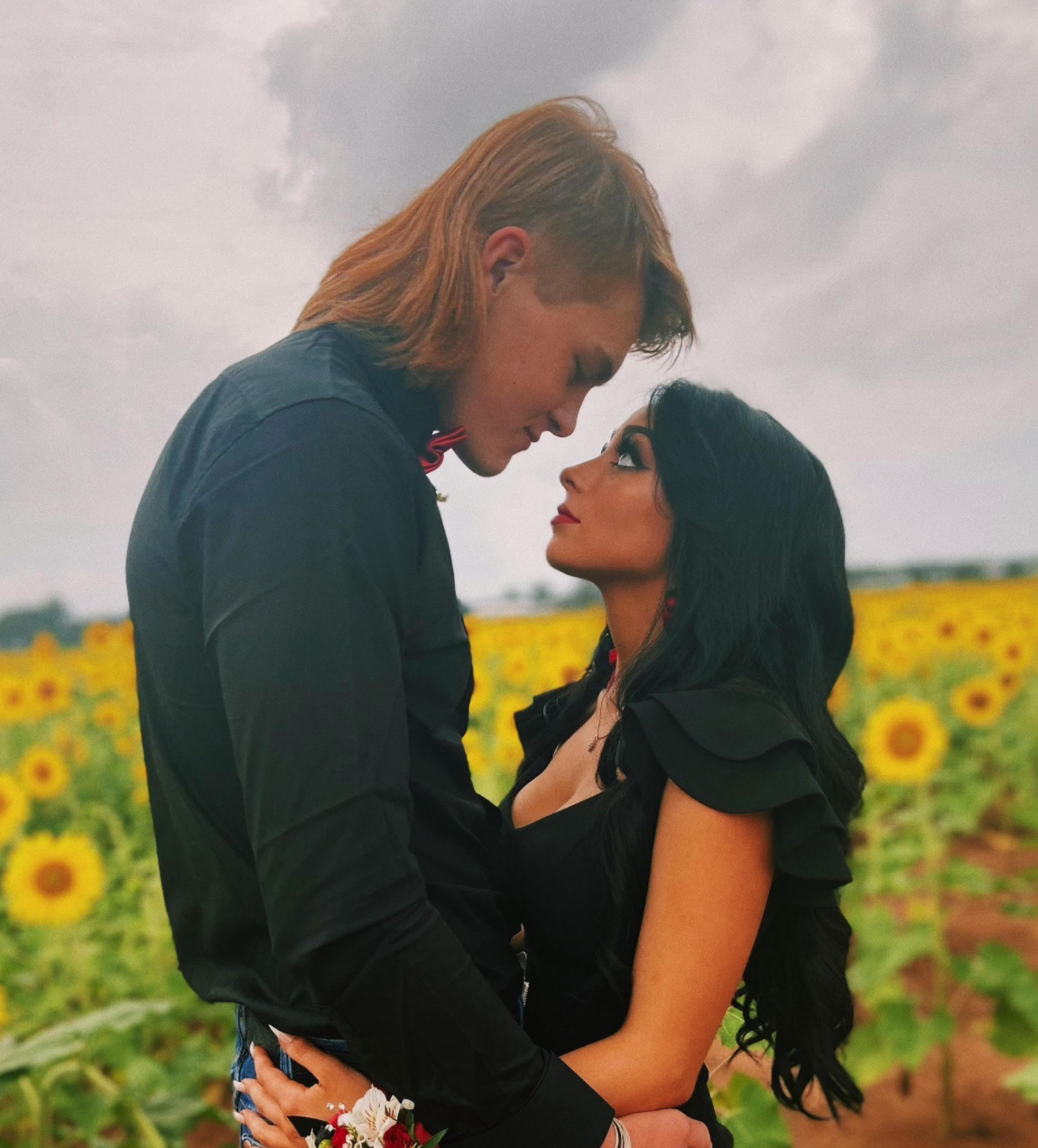 The Facebook post has since been removed by the group admin, but here are some of the awful comments that Grace screenshotted and shared in her viral video: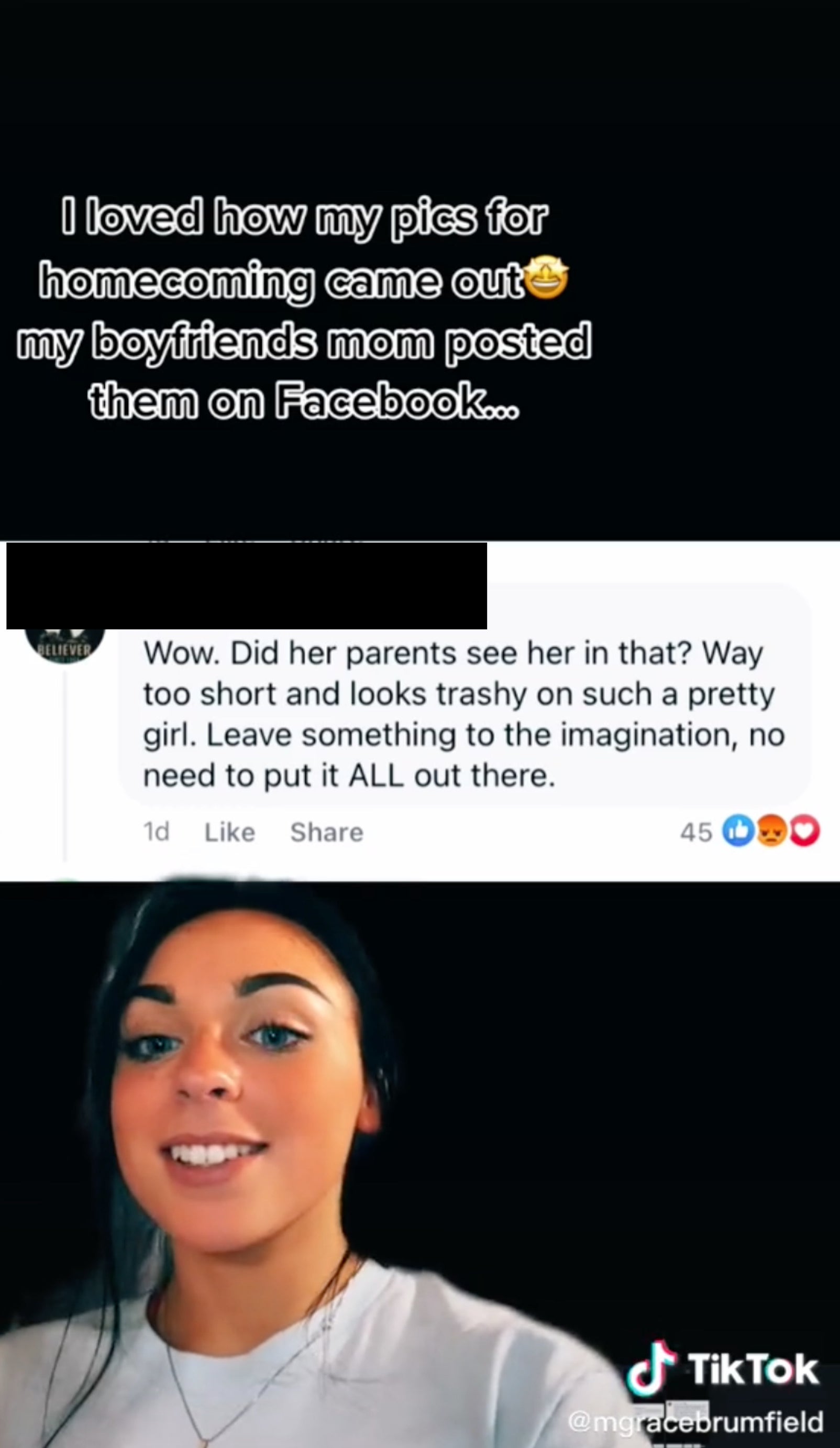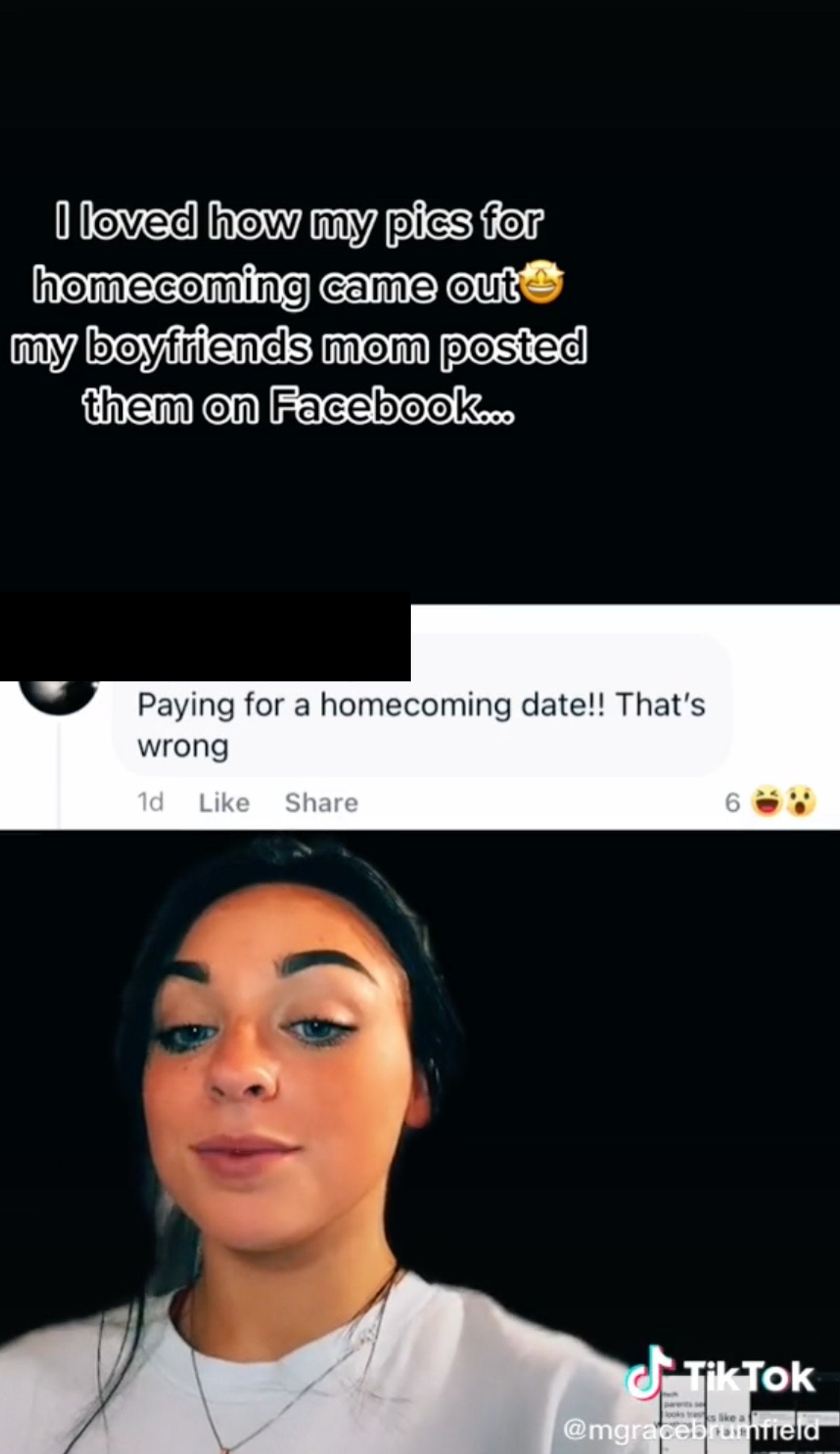 WARNING: The following section contains mentions of sexual assault.
Out of all the comments, Grace said, the one that most hurt her was from a woman named Rhonda. "She said that based on the way I was dressed, I was asking to be raped. As a victim of sexual assault, it just made my blood boil because clothes are not the reasons that men and women are assaulted."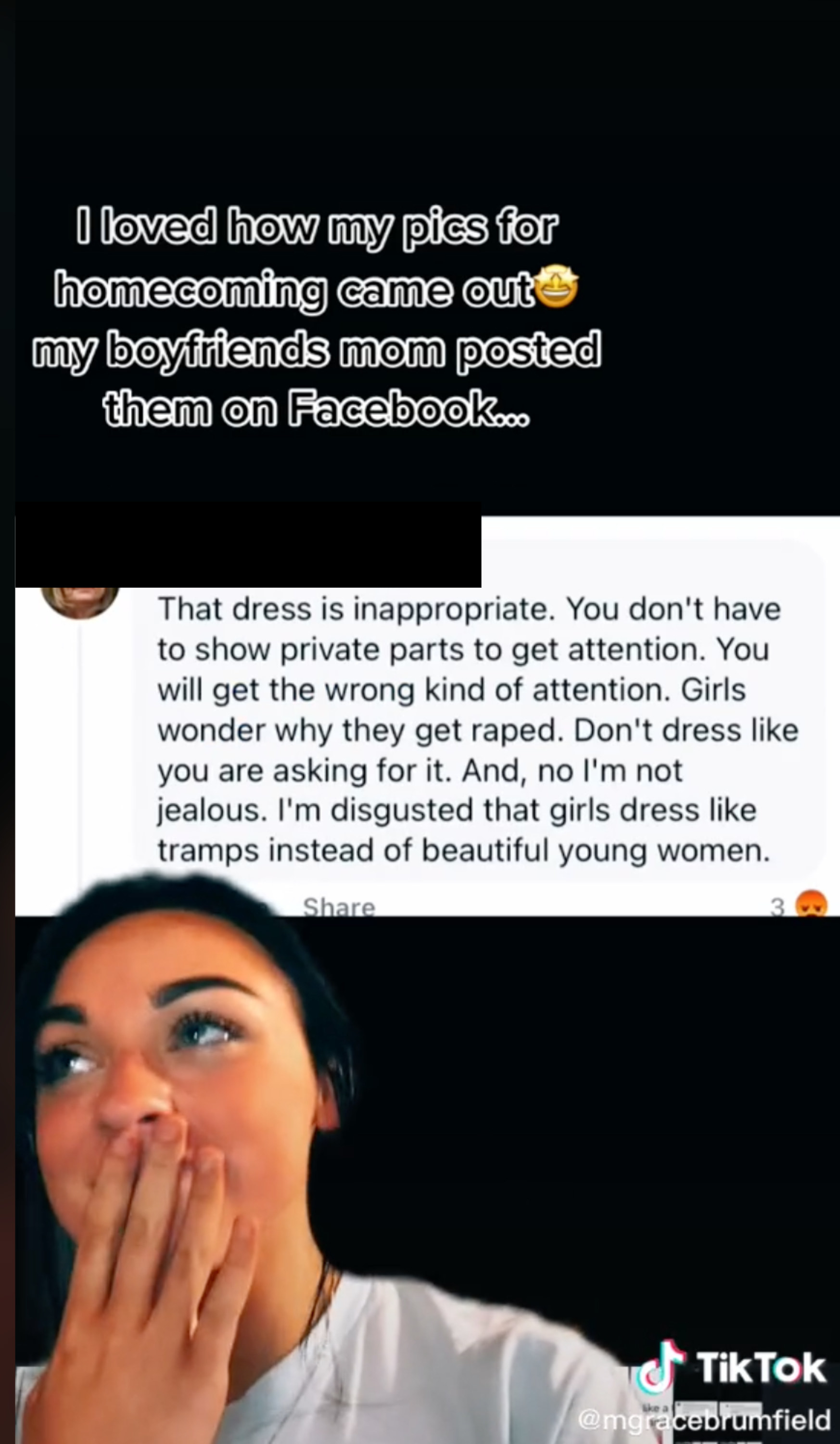 After Grace posted the hateful Facebook comments on TikTok, people were quick to address the irony of the situation:

Grace has one message to share after going through all of this: "I think that what any man or woman decides to put on their body is their choice. As long as no one is being harmed, it's nobody's business. I dress the way I dress because I know what looks good on my body and what makes me feel confident in my own skin. Nobody else has the right to tell someone to cover up more because it's distracting — older men and women need to be taught to control themselves."