Canon Ryder is a California-based teen who recently had a bad reaction to a face product. He told BuzzFeed that he later found out it was over 7 years old!
Canon said he discovered the age of the product after finding a website called Cosmetic Calculator on Google. Once you select the brand, you simply enter the batch code number on the bottom of the product, and it will tell you the date of manufacture and the general shelf life of that particular item. (I tried it and can confirm it worked.)
So Canon decided to go to a few stores to check the dates on makeup and cosmetic products using this website. In the TikTok below, he discovered that an Olay product currently sold at a third-party store was almost 10 years old:
Canon's TikTok went viral with over 4.6 million views, and commenters say that some stores never check the expiration dates on products they sell.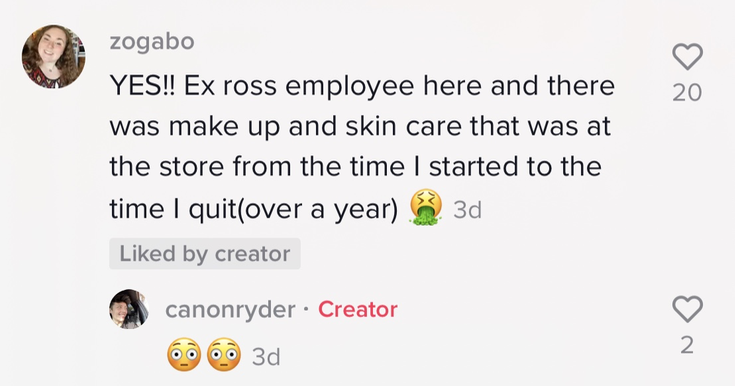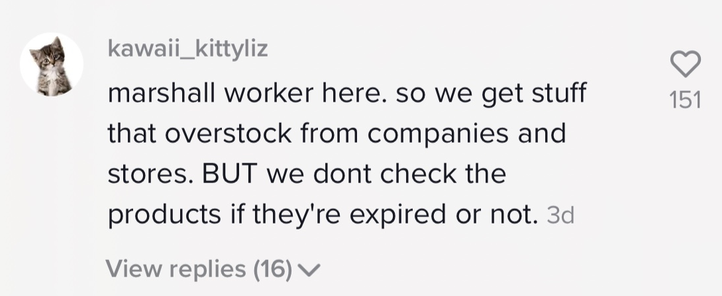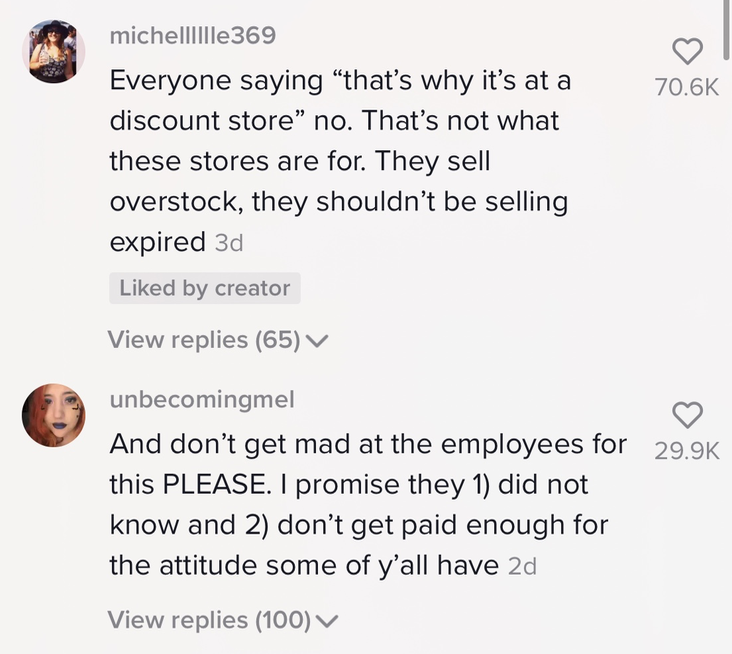 Canon also checked products at mainstream cosmetics stores. "I found a tinted moisturizer that was 3 years old, as well as a concealer that was 2 years old. I think it is very important to check anything you are applying to your skin, especially your face," he said.
According to the Cosmetic Calculator website, the expiration date of a product will be printed on the container if it has a shelf life that is less than 30 months. To find out how long you can use your product after it's been opened, they've created this chart below (PAO stands for "period after opening"):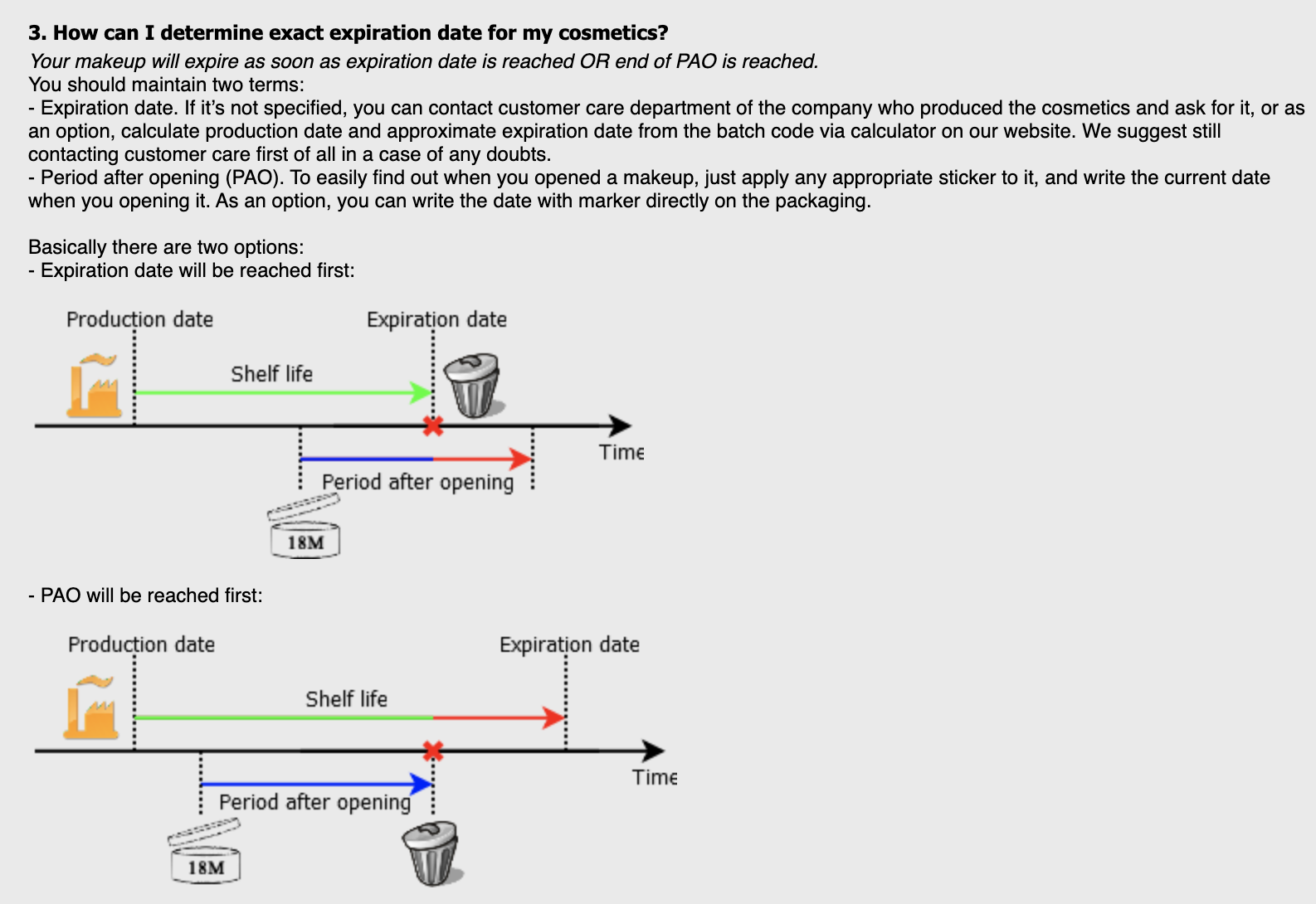 TikTokers have told Canon that they are now checking products in their cabinets at home and throwing away the expired ones.
Canon said he wants to remind people to make sure they are getting the quality they are paying for. "Normally, we rely on the stores and distributors for this; however, mistakes can be made — as well as 'money-saving efforts' by companies. So we should be checking our products and holding companies accountable. I try to take the best possible care of my skin, and I understand how sensitive it is," he said. "You could have a horrible reaction from an expired product like I did — and be left to deal with the aftereffects for weeks."