Since then, people have been using the sound to recall their most embarrassing moments to date, like user @michaelslagel who unexpectedly met Ariana Grande while he was bawling:
His only picture with her was taken mid-cry because he was in the middle of an argument with his dad:
User @dealerbae has deep regrets after hopping on her mom's back, thinking her parents were playing horses in bed:
Turns out her parents were — you guessed it — just having sex: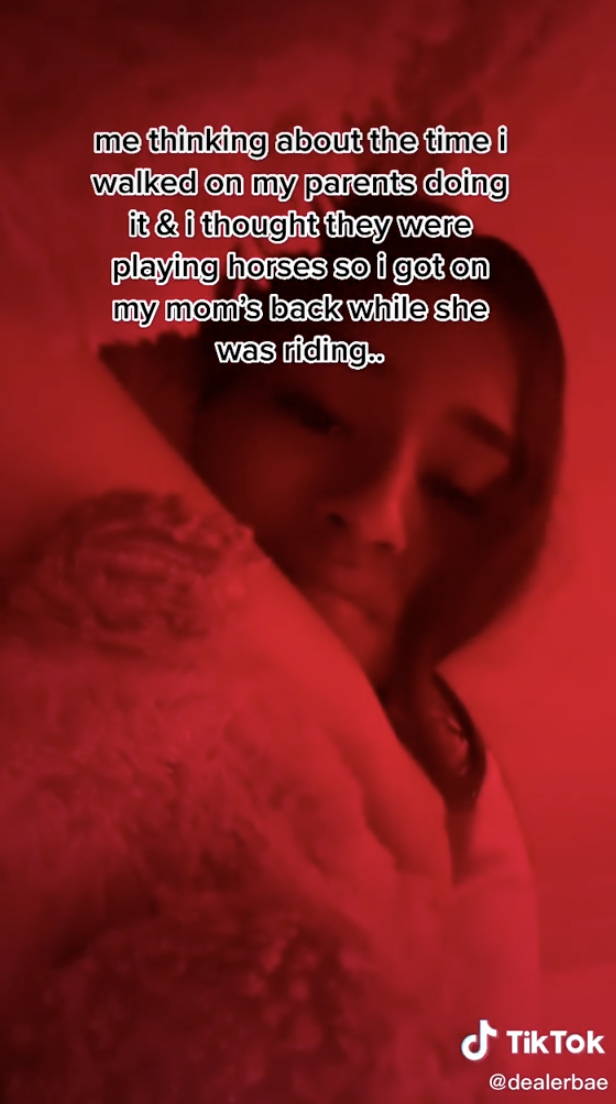 It's the most awkwardly cute thing ever, though.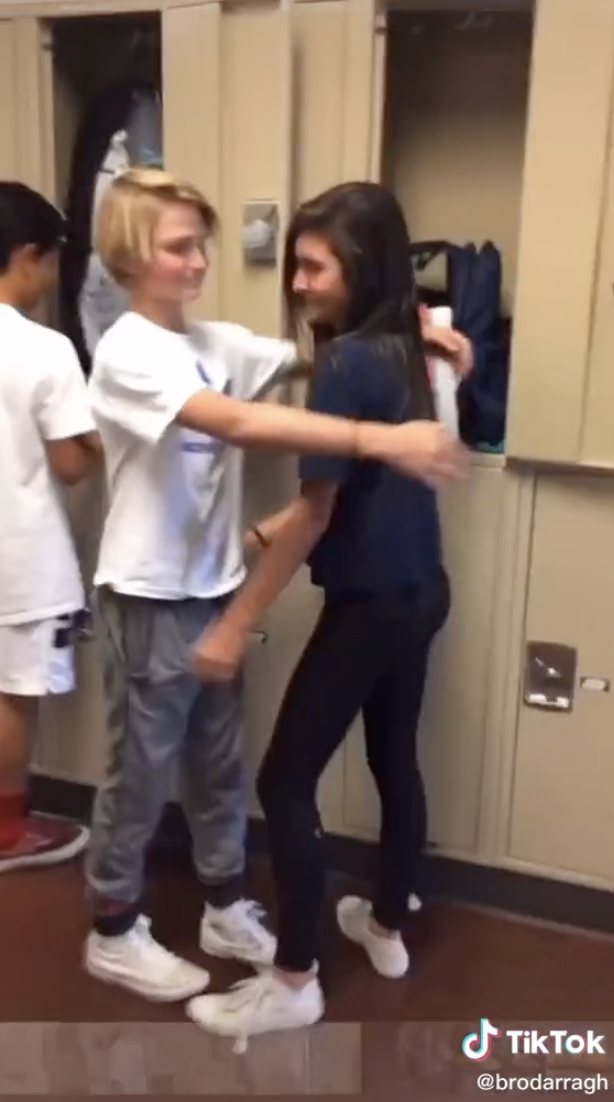 @spencewuah reminisced about a time when he found a wedding dress in his teacher's closet, so he put it on and paraded around the halls in it:
Personally, I would not regret this moment at all.
Riding all the rides alone at an amusement park is an embarrassing moment that sticks out in @zps18xo's mind:
This actually might be some peoples' dream day, though.
Lots of people shared the sexual curiosity they had as children, like user @kayleetherambo, who didn't realize she was telling her parents she needed to orgasm every night to relax:
And user @jinawithaphatpussay remembered when she used to make her parents and her friends wait until she ~finished~:
TikTok user @giannarowe admitted that she used to spy on her special needs sister because she was convinced she was faking her disability:
She wasn't faking it.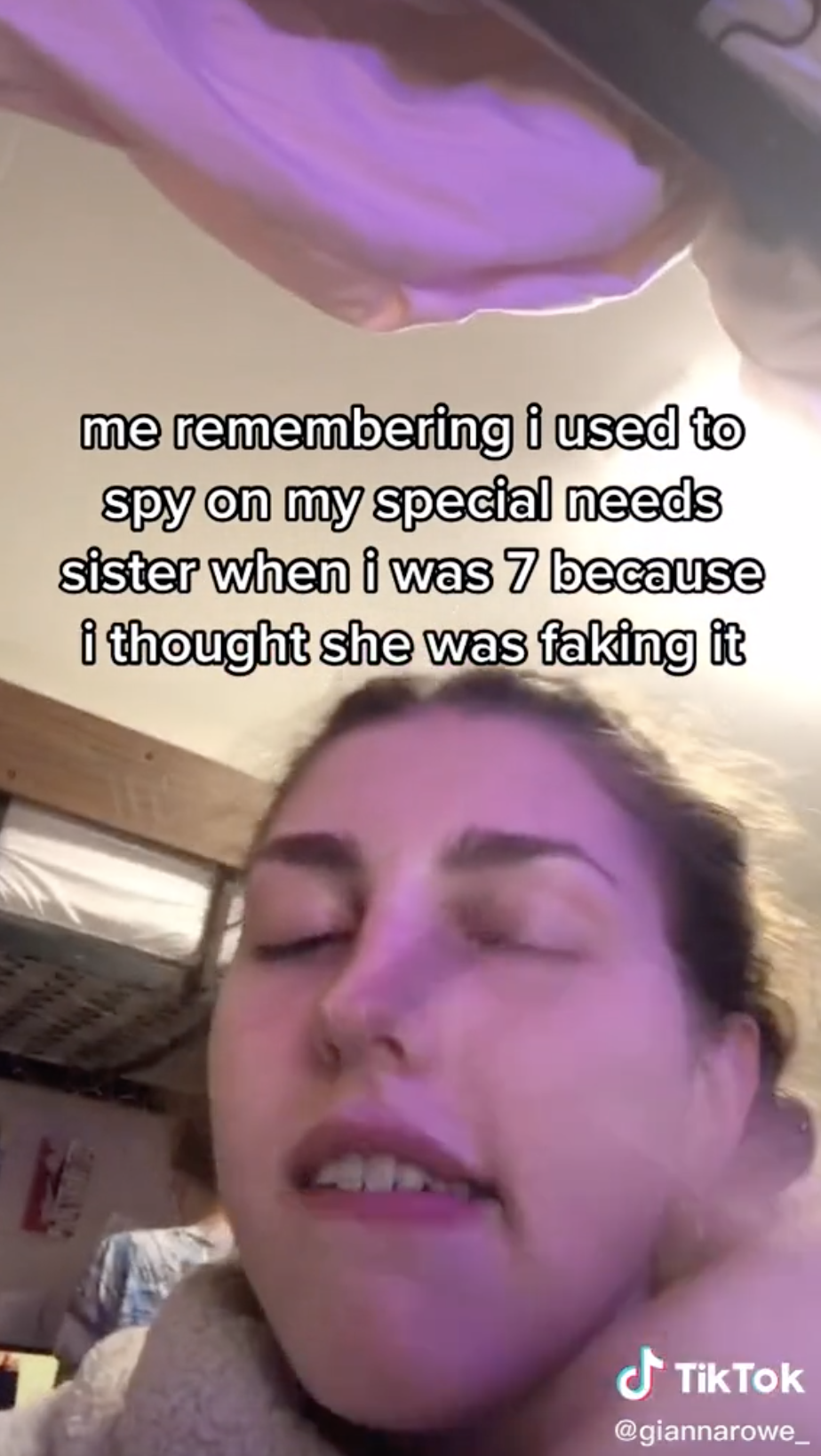 Getting stabbed in the balls during the school play was really embarrassing (and painful) for user @jakeprizant:
OUCH.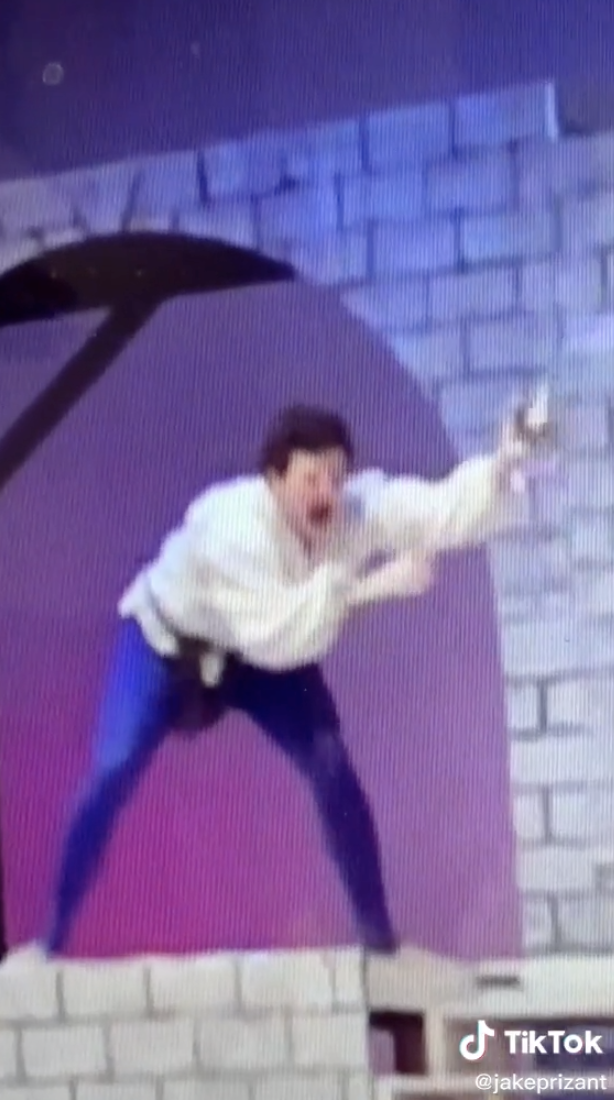 And @mellorlite had a traumatic haircut after his sister convinced him to cut his hair like Dr. Phil:
Poor kid won't ever forget how he looked in fifth grade.