Yesterday, Downtown Disney in Anaheim, California reopened for the first time during this pandemic.
According to Disneyland's website, safety precautions are being taken, hours are shortened, and 25 of the 30 shops are open to the public.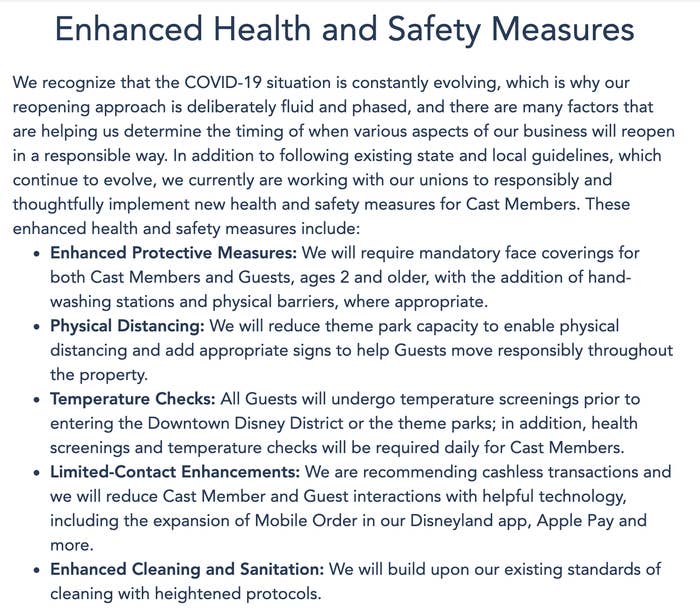 So, let's take a look at what Downtown Disney looked like yesterday. Apparently, people were eager to shop! One TikTok user got footage of the line of cars waiting to get in 30 minutes before it opened:
Another user showed how all guests did, in fact, have to get temperature checks and that masks were required:
There were signs around the park stating the rules and safety reminders:
And, although it looked crowded, @disneylandwithdad said there were no lines and people were able to move around freely in the district. ⁠
However, despite the health and safety reminders throughout the shopping center, many people chose not to follow them:
Some people seemed to really prioritize Disney merch over staying six feet apart from each other: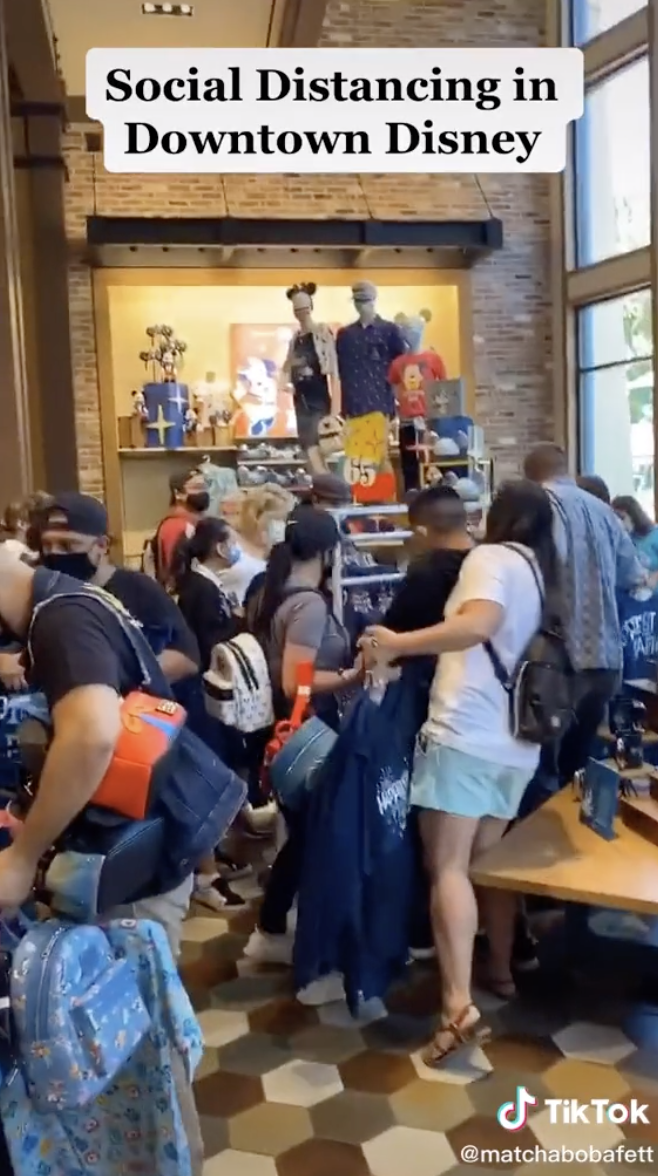 Others also took to Twitter to show how guests were not abiding by social distancing measures in the stores at all:
Stephanie Lai, reporter for the LA Times, is there today and shared her thoughts on the experience:
So, there you have it. This is what Downtown Disney looks like during a global pandemic.