Hi, I am Krista, and it's hard for me, as a thirtysomething woman (and mom!), to admit that I struggle to take care of myself.
I got pregnant as a teen, so that ~self-discovery~ period in my life got replaced with motherhood, and all my energy went into parenting. I developed a habit of putting all of my needs on the back burner.
This brings me to where I am now: lost, unorganized, RAISING A TEEN, and still not taking my makeup off every night!!! But I finally understand the importance of self-care and am ready to take charge of my life. I am starting off my self-care journey by focusing on the overflowing anxiety I get around my clothes.
I have more clothes than I have room for, I am conflicted on what my style is, and I am completely disorganized.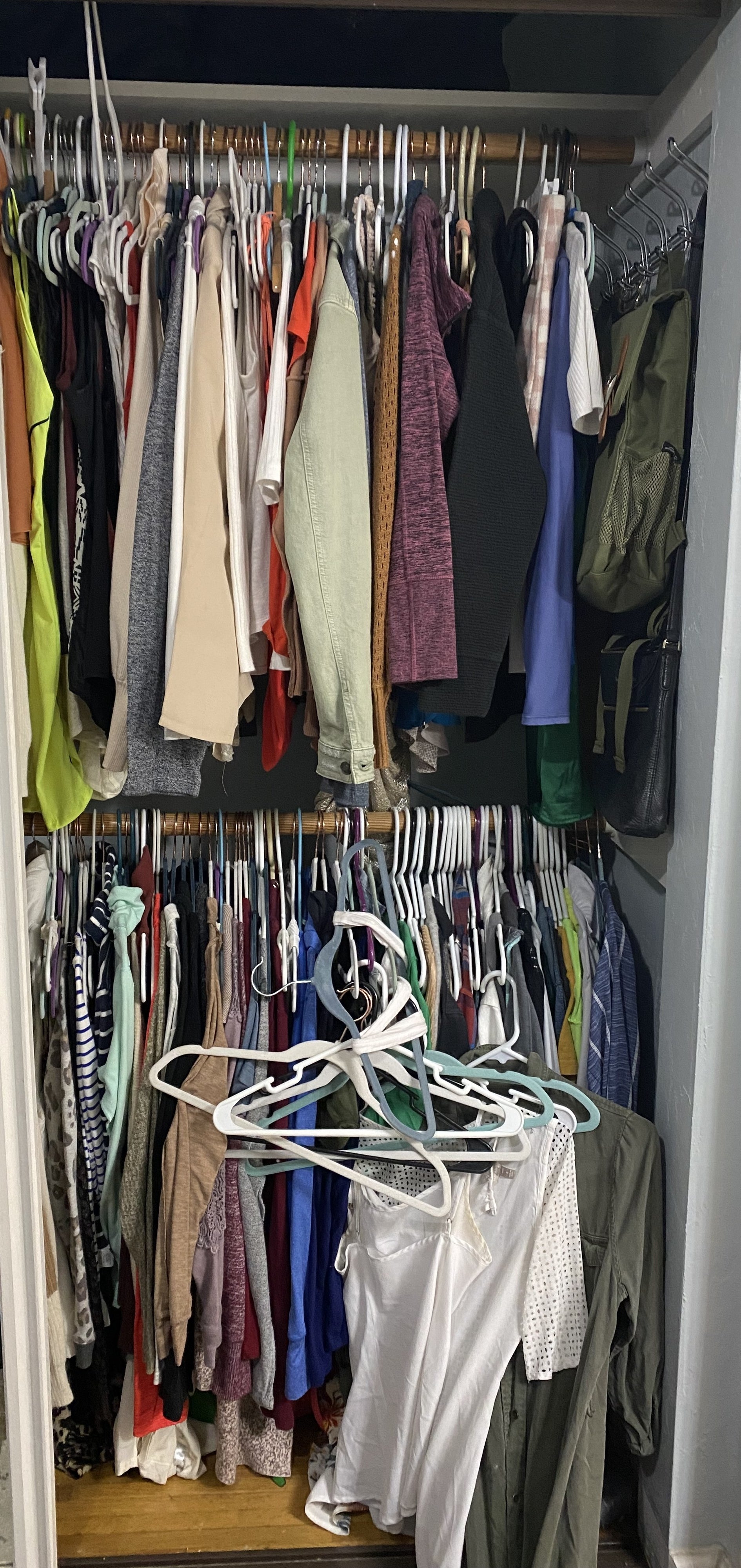 My shoes also just get shoved in random places (as you can tell, I don't touch the lower shelves that often). I also have to go through and fold and sort the clothes in my dresser about once every two weeks because I HAVE TOO MANY.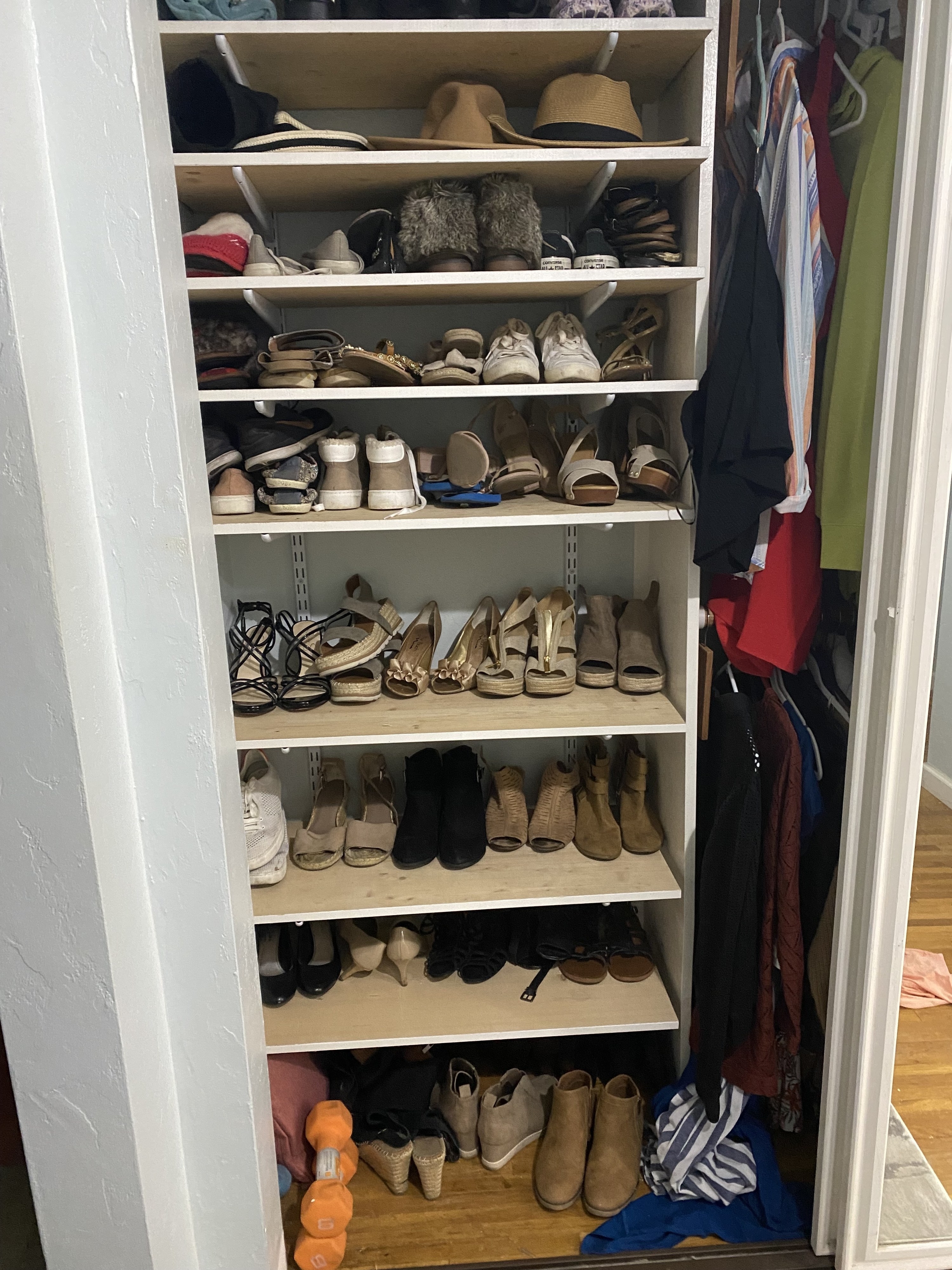 I LOVE organizing my son's closet and am pretty good at keeping the living spaces in my home in order, but when it comes to anything of mine, I HATE DOING IT. But the time has come for change. I am ready.
After trying (and failing) to organize like Marie Kondo a few years ago, and then having a bout of anxiety after feeling defeated while watching Get Organized With the Home Edit on Netflix, I knew I needed expert help. Insert Katie Carreiro:
As an eco-stylist, Katie helps people embrace minimalism and sustainability in their closets — which is exactly what I need. "I also replace the nightmare of shopping with fun, intention, and the power of each person claiming how they want to be seen," she told BuzzFeed.
So we got to work and set up a time for Katie to come help me with my chaos! Beforehand, she had me complete a short quiz exploring how I've been feeling in my body lately, and she also wanted me to create a Pinterest mood board of styles that inspire me.
When Katie arrived, she had her system down to a science! We picked some ~mood music~, and I learned that she works off of 90-minute blocks on her phone to keep us on track.
We dove right into the stuff I was dreading: picking what to keep and what to get rid of. She would hold up a shirt, ask me my thoughts, and then give her honest opinion. Hearing words like "This feels dated" from a professional REALLY gave me the OK I needed to let stuff go without hesitation. I thought it was going to be really hard for me, but her confidence in knowing fashion helped tremendously.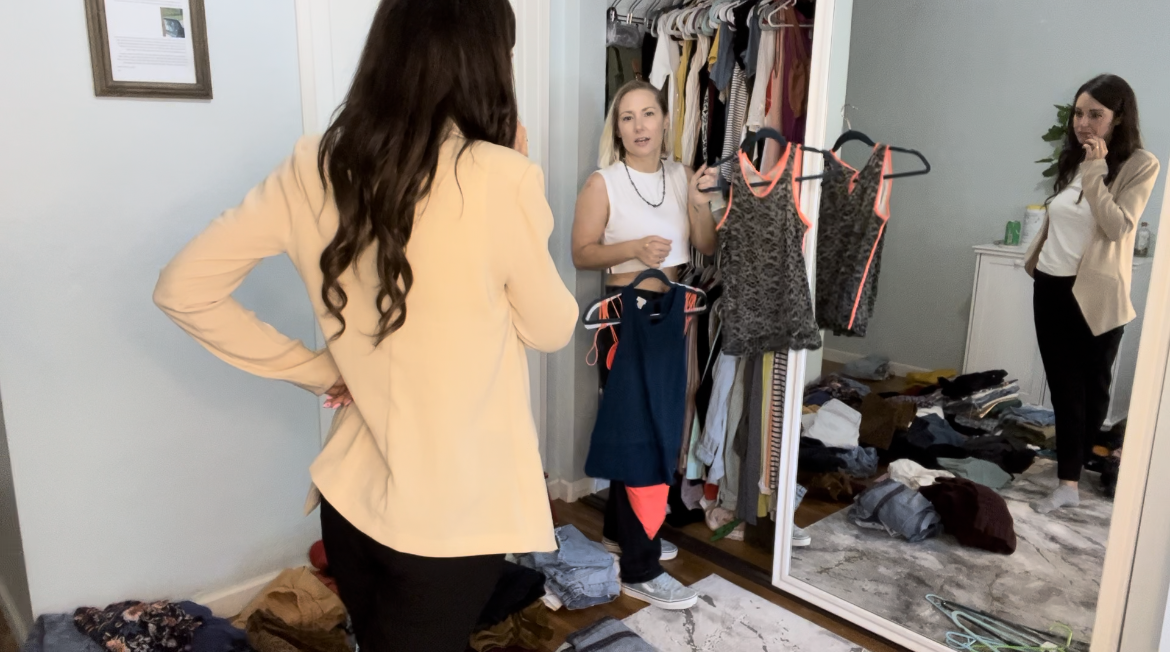 In Katie voice about the shorts below: "We don't need her, do we?"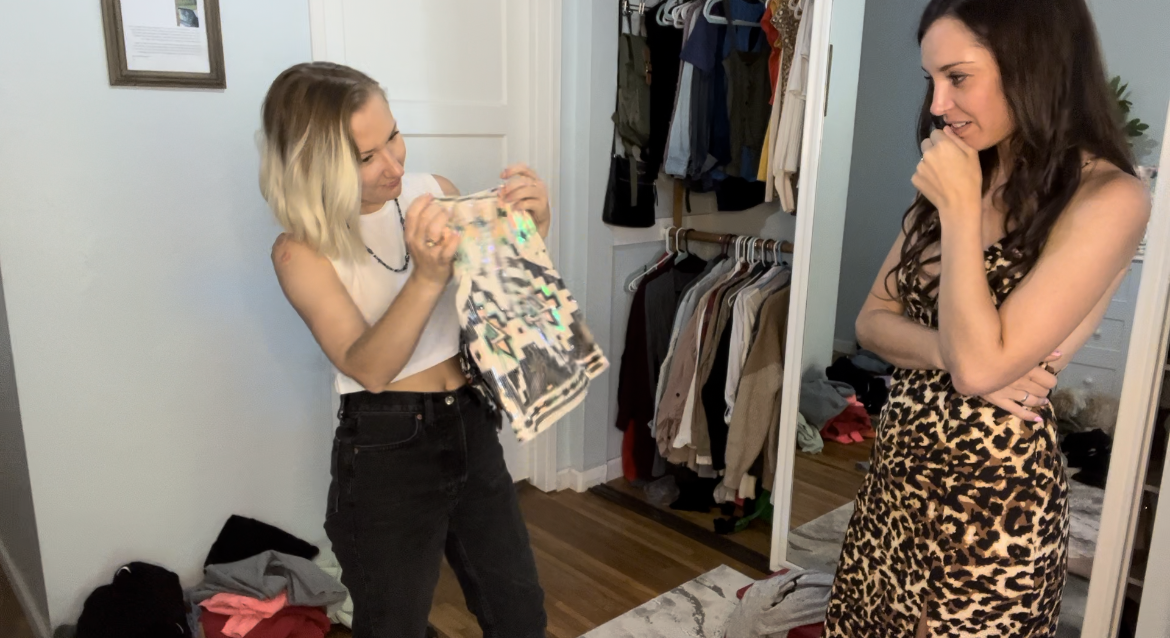 Another part of the process was figuring out which clothes complimented my body shape, which colors best suited my skin tone, and how to make new outfits from what I had.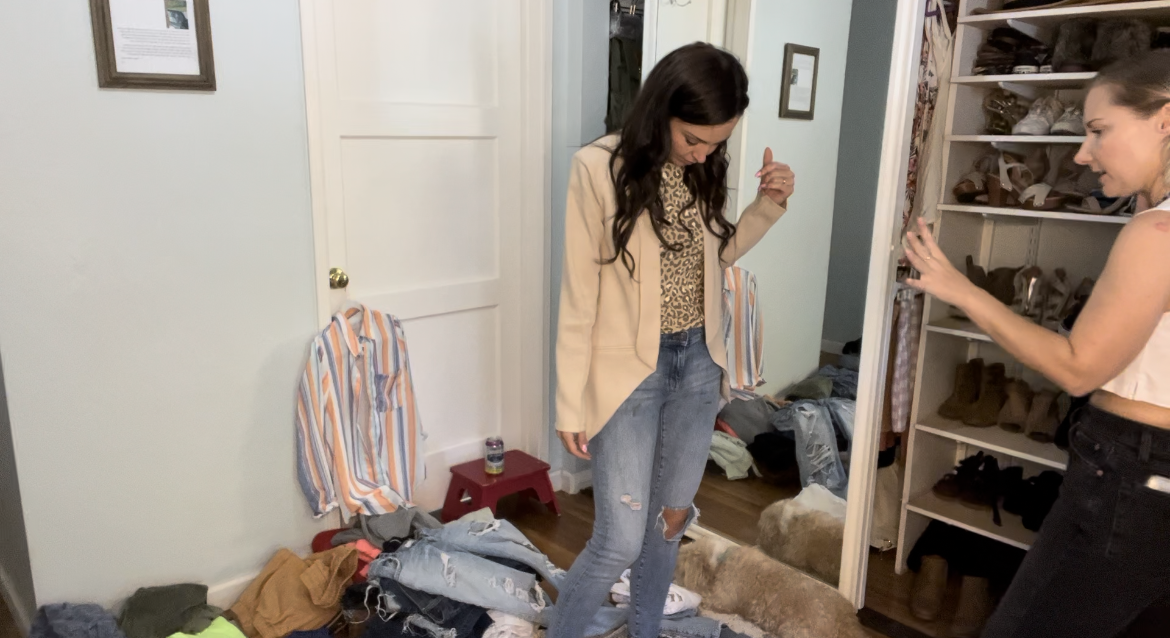 For example, here is a button-up denim shirt that I never wear anymore (I used to wear it open with a shirt underneath). I thought for sure that Katie would say it was time to get rid of it, but instead, she created this cute denim-on-denim look with it tucked in: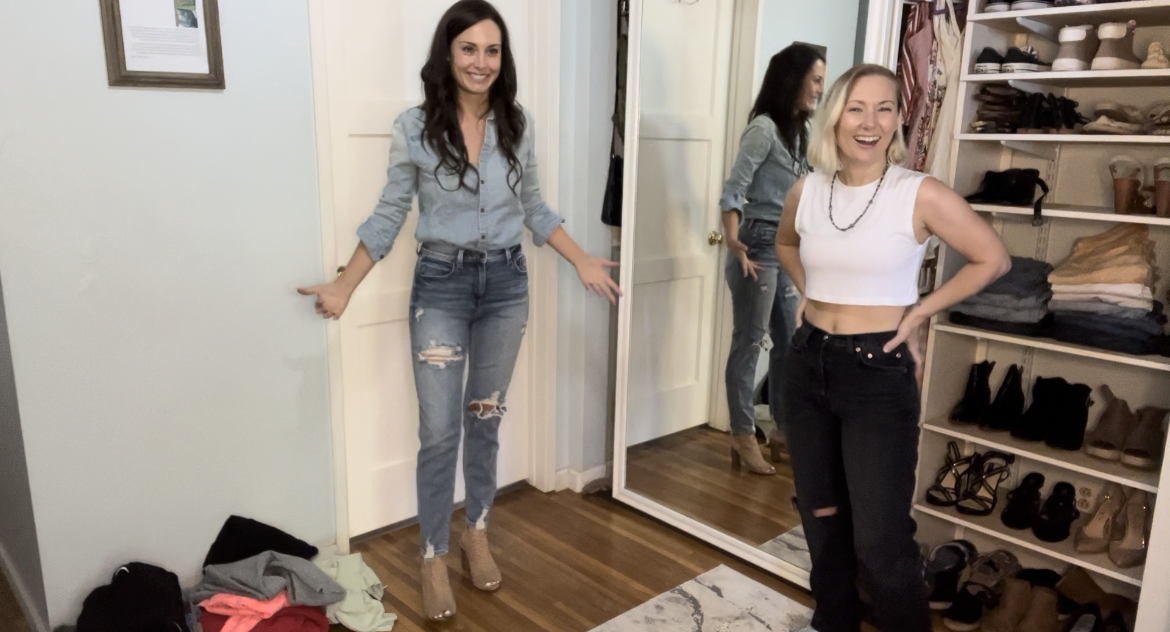 She pieced together SO MANY different outfits for me as we went along that it almost felt as if I had a new wardrobe!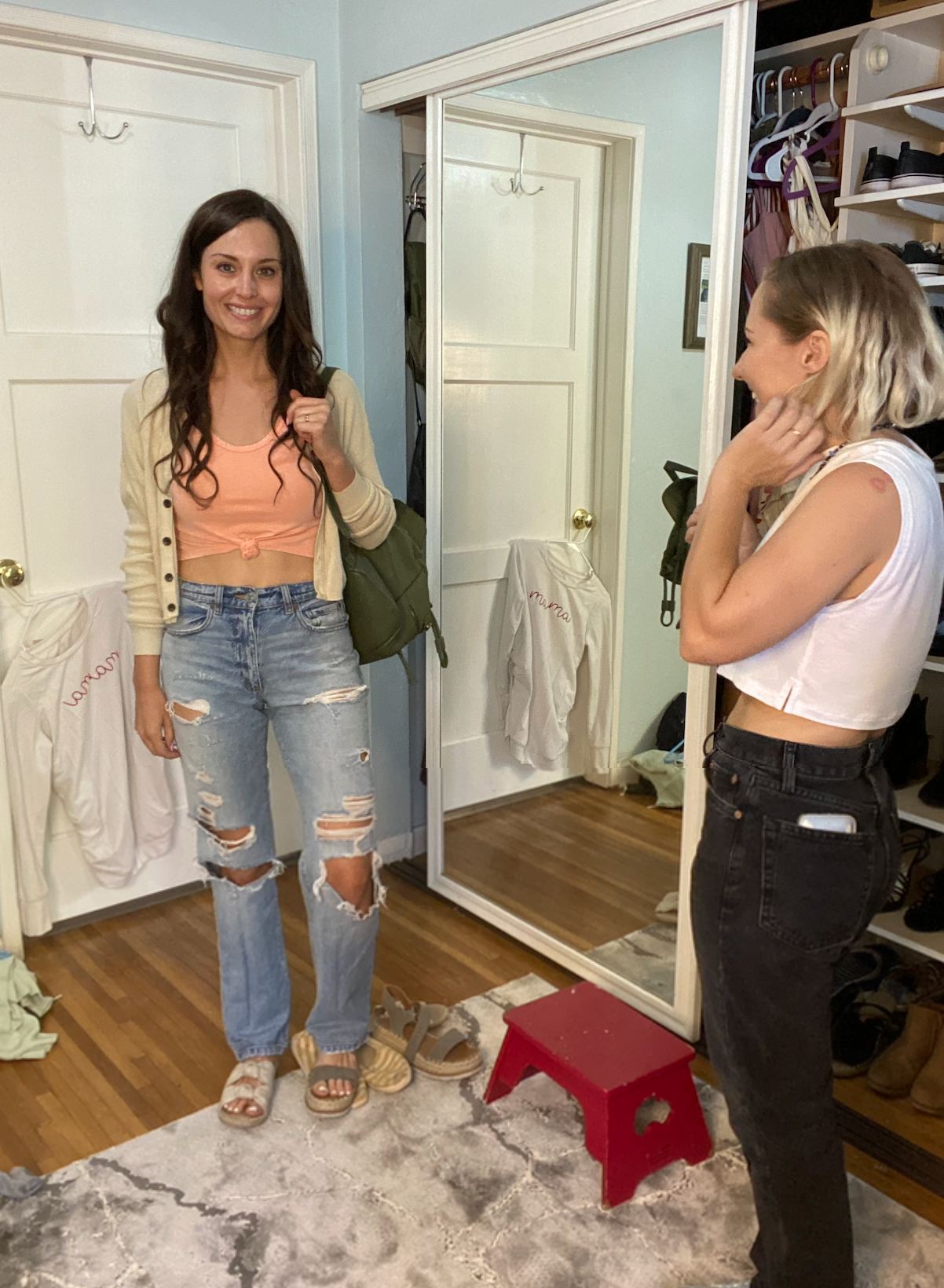 We created piles for donation, and when we found items that couldn't be donated because they were too worn, Katie set them aside to recycle so they didn't create waste.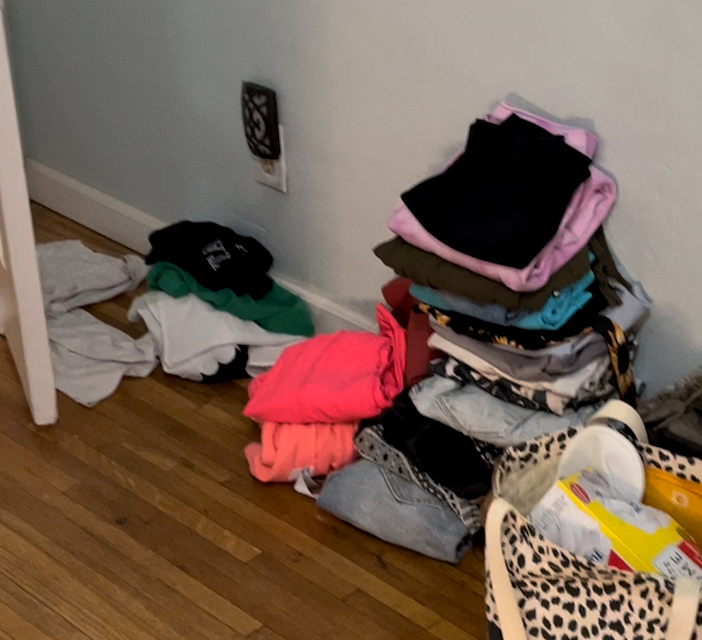 After eliminating shoes that were worn and just didn't fit with some of the outfits we put together, she was able to create space on my shelf for jeans. We decided that my dresser would just hold intimates, lounging, and workout clothes.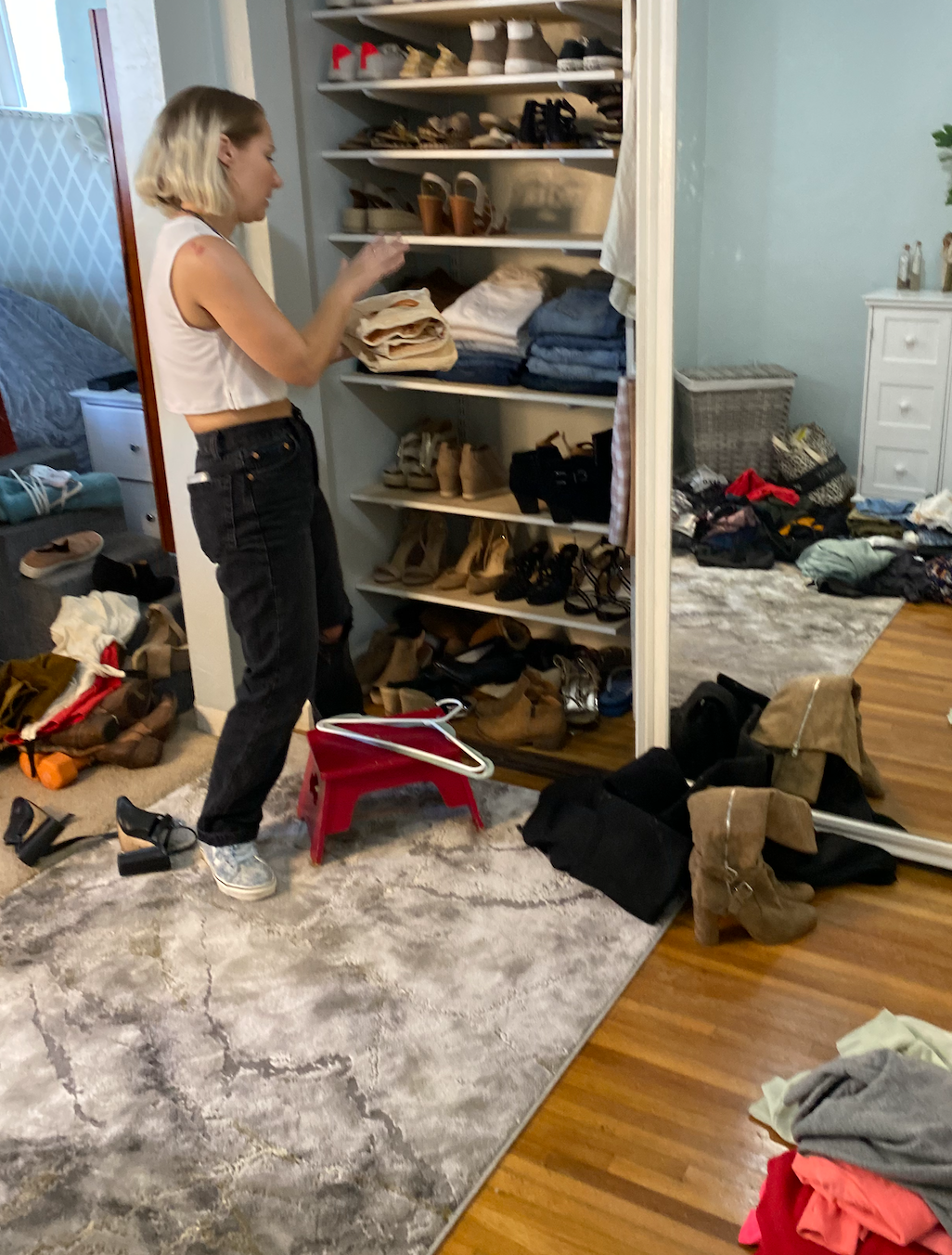 When we finished, everything was color-coordinated...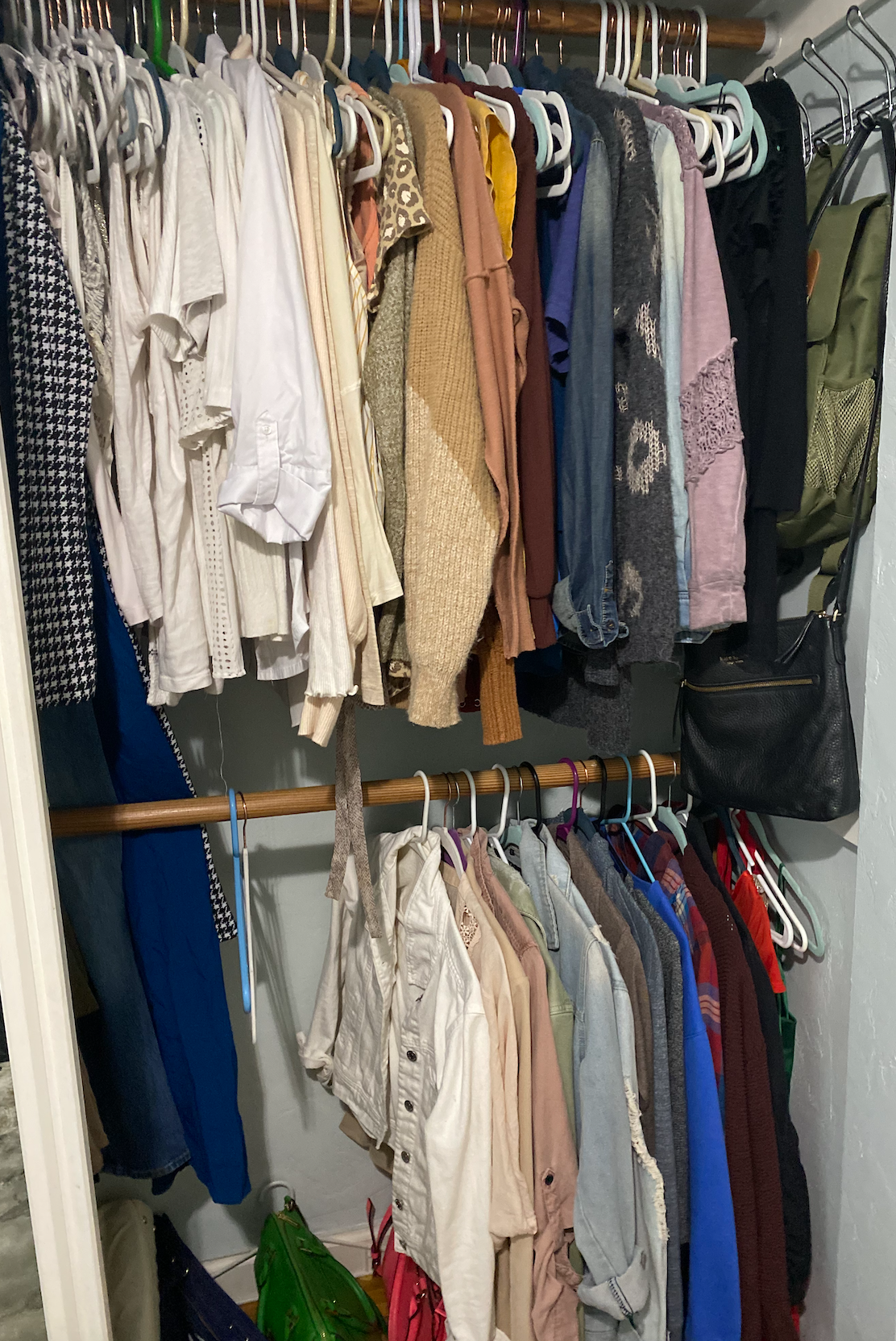 ...and there was room for me to easily see what I had!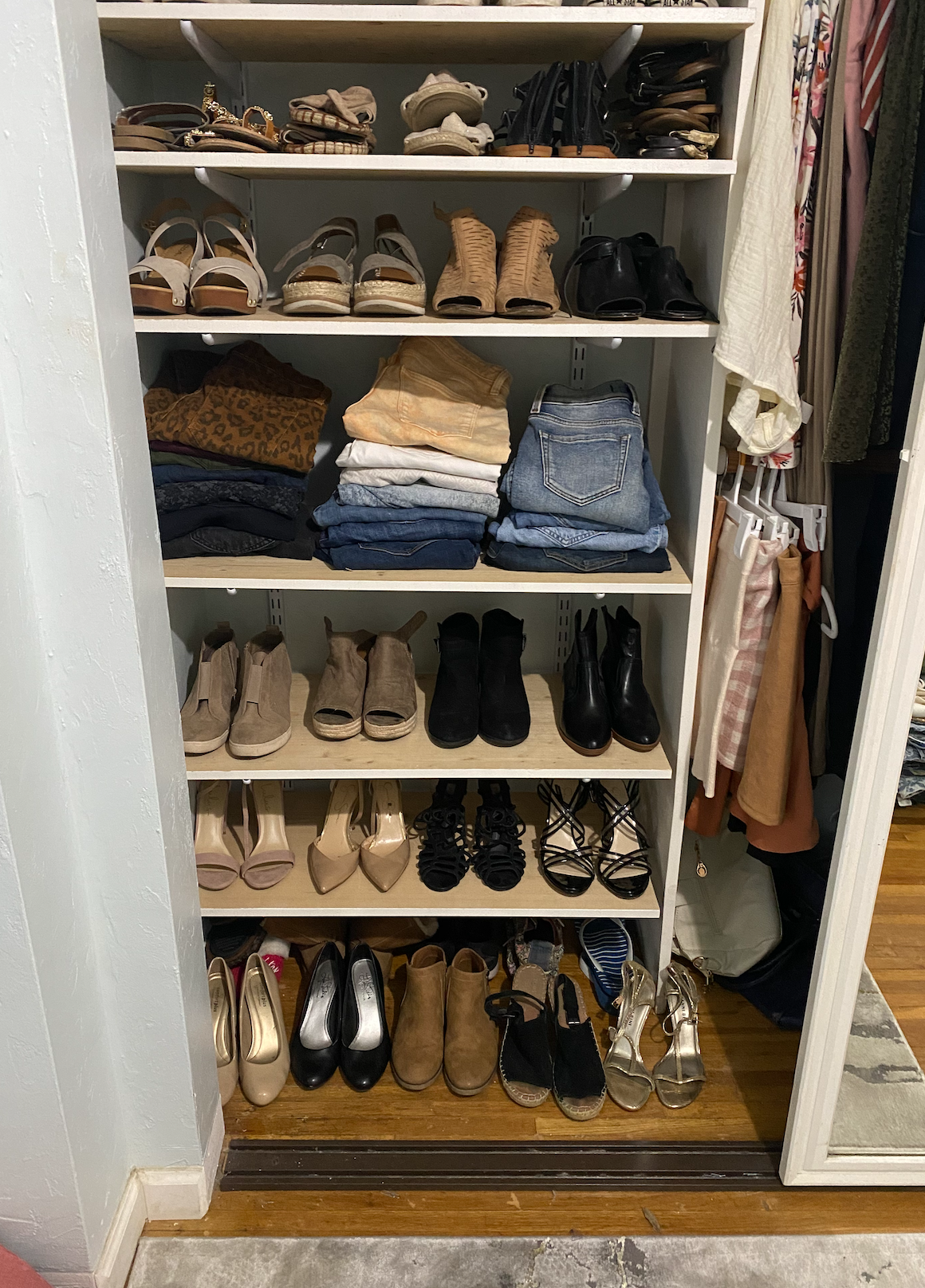 For someone like me — I truly talk myself out of getting rid of my clothes — having an expert there was a complete game changer.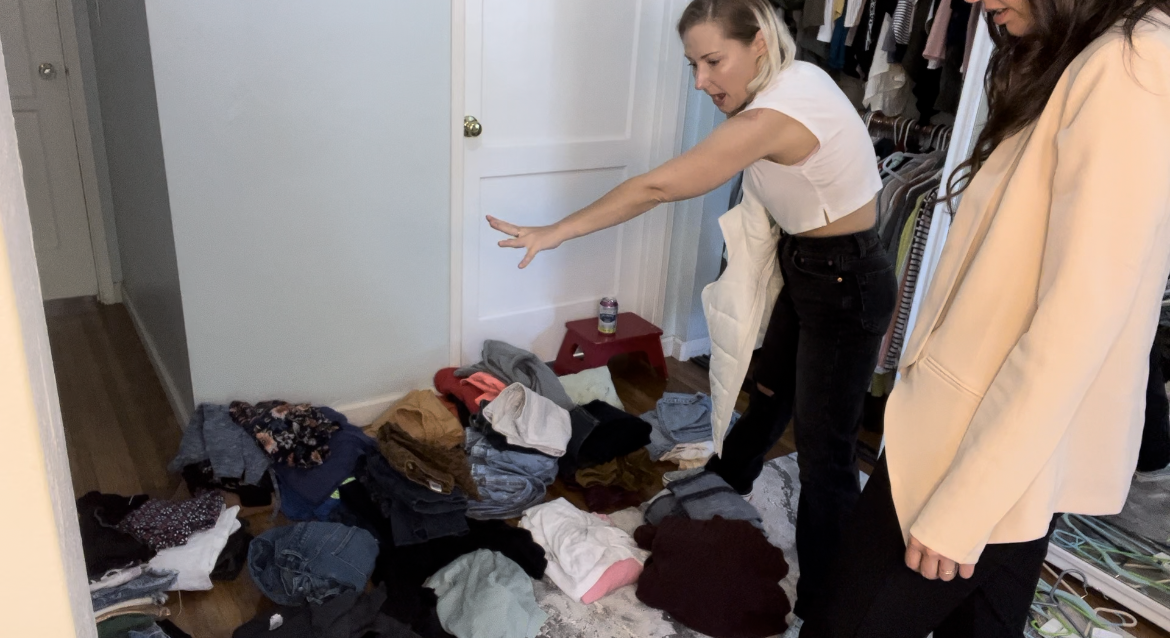 So here are the top tips I learned from Katie:
1. Color-coordinating your closet helps you easily locate certain clothing items because you will know where to find them.

2. Mixing and matching the pieces you have can create a whole new look that feels like a new outfit — and less becomes more without taking up space!
3. Learning your body type helps you decide which clothes best serve your shape. Here is a helpful guide if you need it!
4. Learning which colors work best with your skin tone will compliment your face and your entire look. Here is another helpful guide if you need it!
5. Getting outfit inspiration from places like Pinterest can be helpful if you're trying to purge because it helps you realize which clothing items can go.
6. Being mindful and immediately putting stuff in its right place when you're doing laundry and trying clothes on is super important if you want to KEEP your closet organized!