Last week the CDC recommended that all people wear face masks when going in public. And since then, some places — like Los Angeles and Miami — have now made it mandatory for all citizens to wear them in public.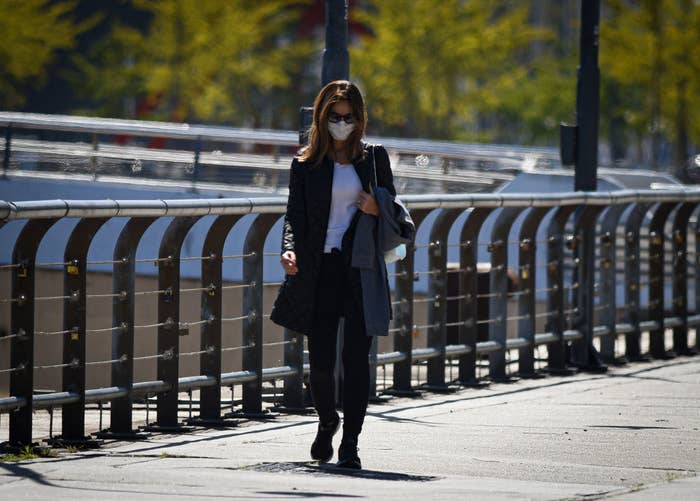 However, the CDC isn't recommending that people wear the same masks as health care workers because those are critical for protecting those who are on the front lines helping to fight the coronavirus. The CDC actually said that any kind of secure cloth face covering will do.
So here are some creative ways that people have been making masks with things they already have in their homes:
1.
If you don't know how to sew, there is an easy way to make one with just a T-shirt and a paper towel:
2.
You can also DIY one with a bra, although, if it's not yours, I would suggest asking your partner before cutting it up, LOL:
3.
This dad had a ton of Crown Royal bags around the house, so he had them made into face masks:
Here is the TikTok tutorial for how to make the bandana mask:
5.
And if you know how to crochet (or want to learn!), you can also make your own from yarn:
If you have any other ideas for how to DIY face masks, let us know in the comments. And stay safe!