If you're a little bummed because you don't have a sandbox for your kid to play in, moms on TikTok have a solution!
@elleannachristine recently shared how she makes edible sand for her kids by grinding up Cheerios in a blender:
And, although this sensory play sand isn't a new discovery — it's been on the internet for years — a lot of parents did not know about it.
The video has gained more than 2.6 million views and has been circling a lot of mom groups.

It's the perfect solution if your kid is too young to understand that it's not OK to eat sand.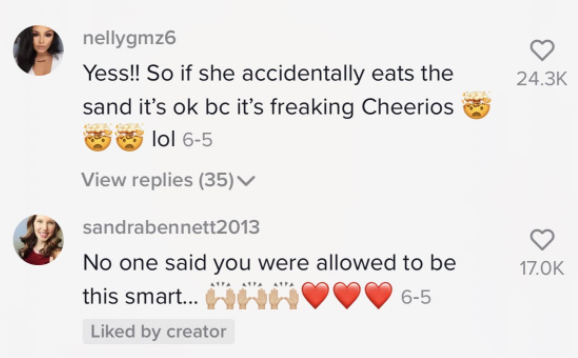 Other moms started sharing videos of how they make the Cheerio sand and give their kids things from the kitchen to play with in the pretend sand:
Anyways, it's a great sensory play option for kids — and if you didn't know, now you do!