We Bet You Can't Solve This Puzzle From The '90s Nickelodeon Show "Figure It Out"
Are you ready to get virtually slimed?
The Nickelodeon game show Figure It Out ran for several seasons between 1997 and 2013. It featured a panel of four celebrities — from Nickelodeon shows like All That — who were given clues they could see, feel, or taste as hints to help them guess the contestants' unusual secrets. They also got charades hints.
So let's see if you can correctly guess the unusual secret from an episode where none of the panelists solved the answer. The episode is from Season 2 and featured two girls named Danielle and Coli.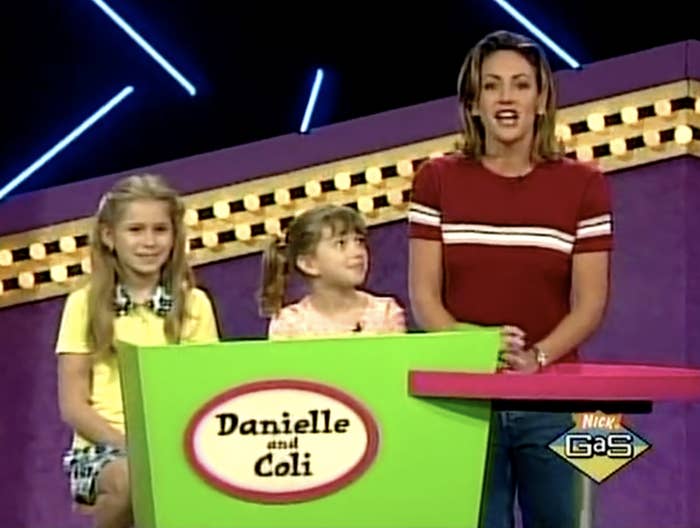 The girls' unusual secret was four words long. We will show the same clues the celebrity panelists got from the show and the words they guessed correctly. Oh, and be ready, 'cause YOU may get virtually slimed at some point! If you still don't understand, you'll FIGURE IT OUT 😂. Let's get started!