Her brother, Finneas, played the piano while she sang "Yesterday" by the Beatles during the "In Memoriam" segment. It was beautiful.
However, when Eminem took the stage to sing "Lose Yourself," Billie seemed a bit....confused.
Billie's confusion continued when Maya Rudolph and Kristen Wiig presented the award for Best Costume Design (Little Women won, if you're wondering).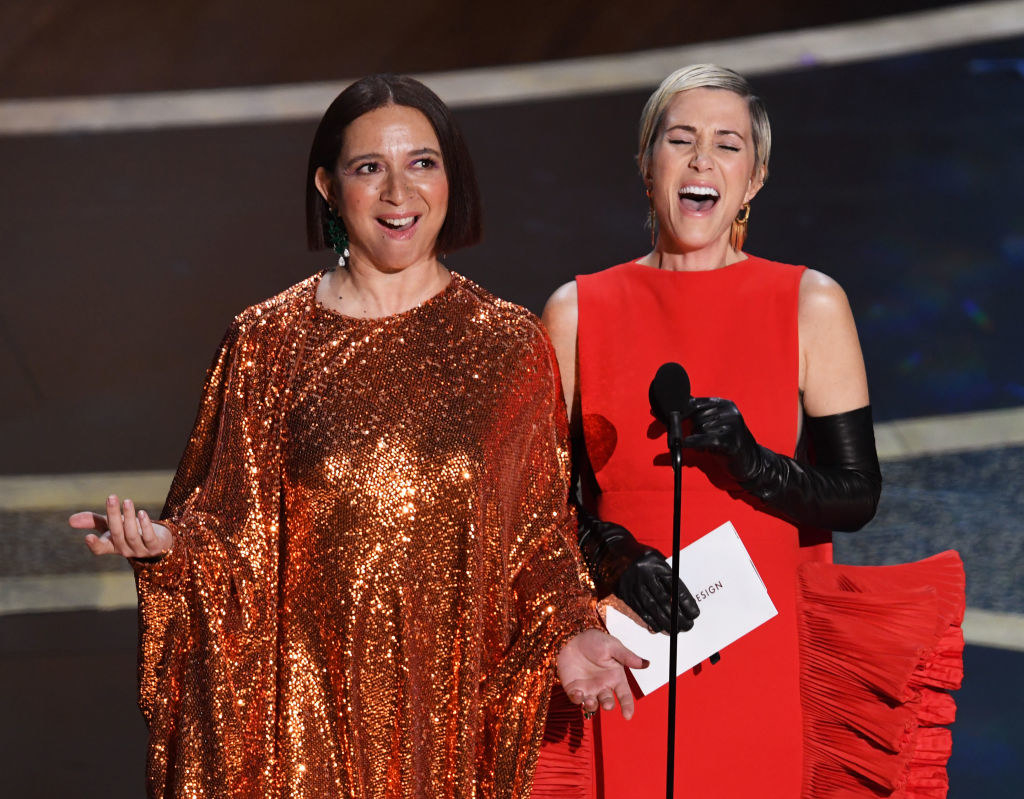 Before announcing the winner, the Bridesmaids duo sang some tunes — including "These Boots Are Made For Walkin'" and "Lady in Red." The camera then went to Billie, who was making this face:
Obviously, Twitter had thoughts.
Her look was just...a mood.
Some people thought Billie's face was just a reaction to seeing herself on the camera. Which, TBH, we think that may be the case?
Either way, her face perfectly captures the essence of "WTF IS HAPPENING?!"
Thanks, Billie, for your facial commentary during this year's Oscars. It's a true mood!