Bella's old house is currently being used as a TikTok content house for creators. BuzzFeed spoke to Rachel, who said that Bella is her landlord. "She is awesome. I've also met Bella's mom and sister and they are the nicest people ever," she added.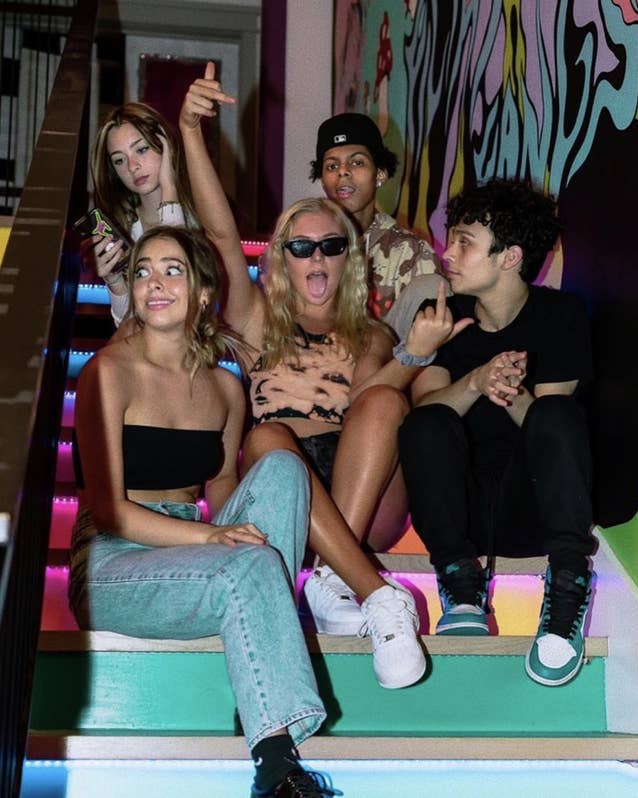 But what's super interesting about Bella's old house is how much stuff she left behind! Like her Teen Choice Award from 2015 that Rachel and her friends found under a bunch of stuff in the garage, so they decided to frame it:
There's also a giant unicorn and a dinosaur wearing a tutu:
And there are mannequins all over the house:
Rachel also said they've discovered a lot of surprisingly personal things in the house. "I don't know how she was when she left, because she left a lot of sentimental things that I would think she would want. She left a gift bag that was engraved from her grandparents and her medical records."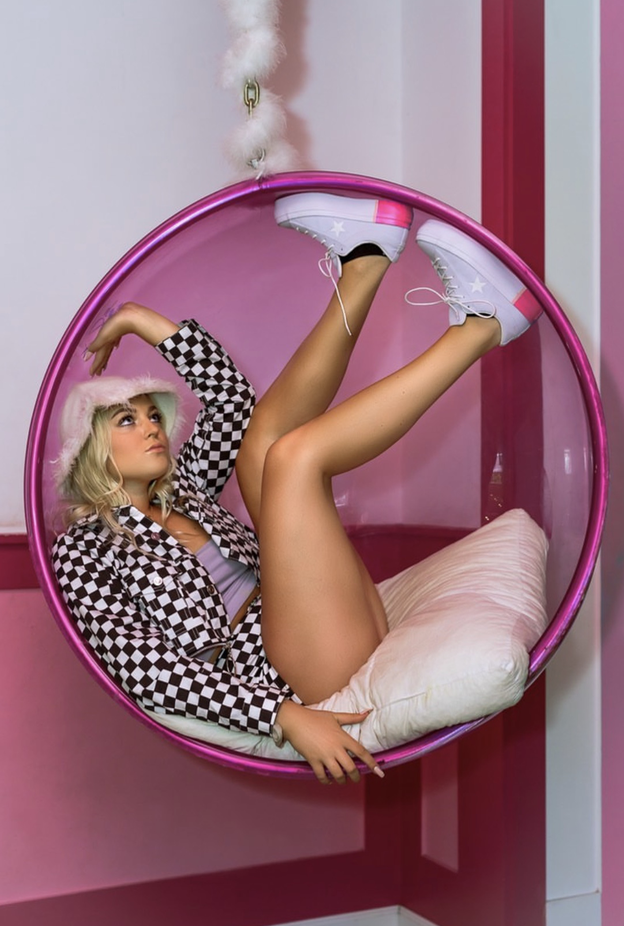 "She just left a lot of things, like pictures, that I would want to keep if I was her. She even left bottles of acne medication that still had pills in it," added Rachel.
Rachel said Bella didn't say anything about all the stuff she left in the house, so she and the other creators just respect it and leave it alone...except when they want to wear her clothes for video content!
And when it comes to clothing, they have a lot to choose from!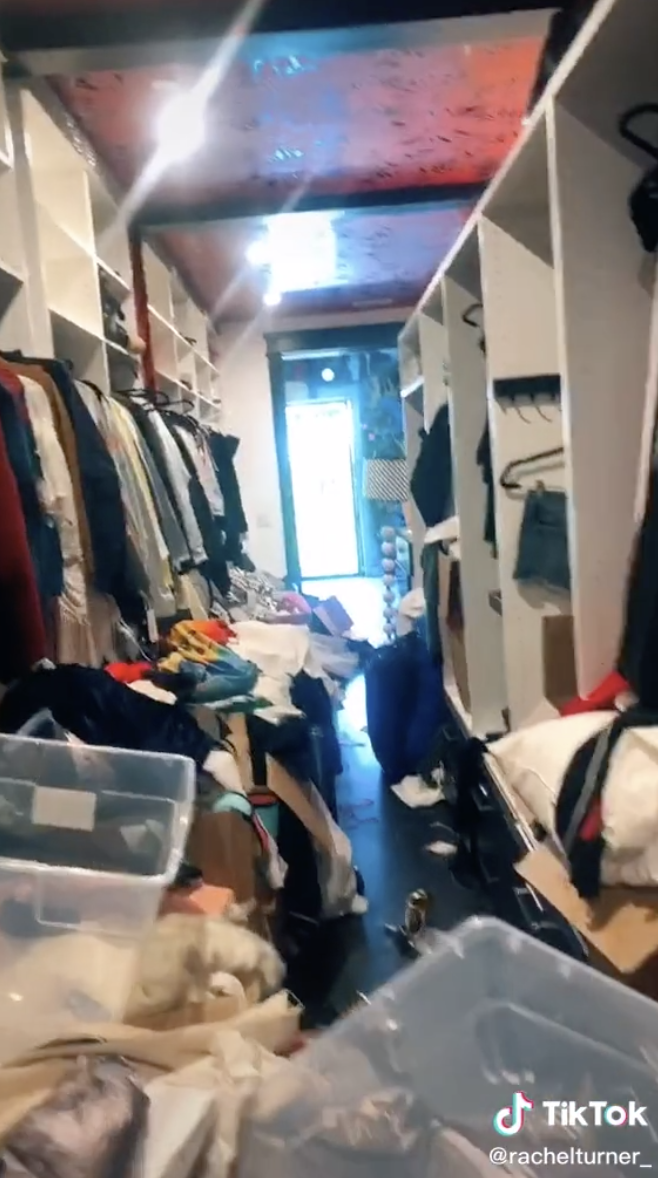 Bella even left the original clothing she wore for Shake It Up.
Rachel said the graffiti bathroom is always one of people's favorite parts of the house because it features signatures from tons of Bella's famous friends, like Tana Mongeau.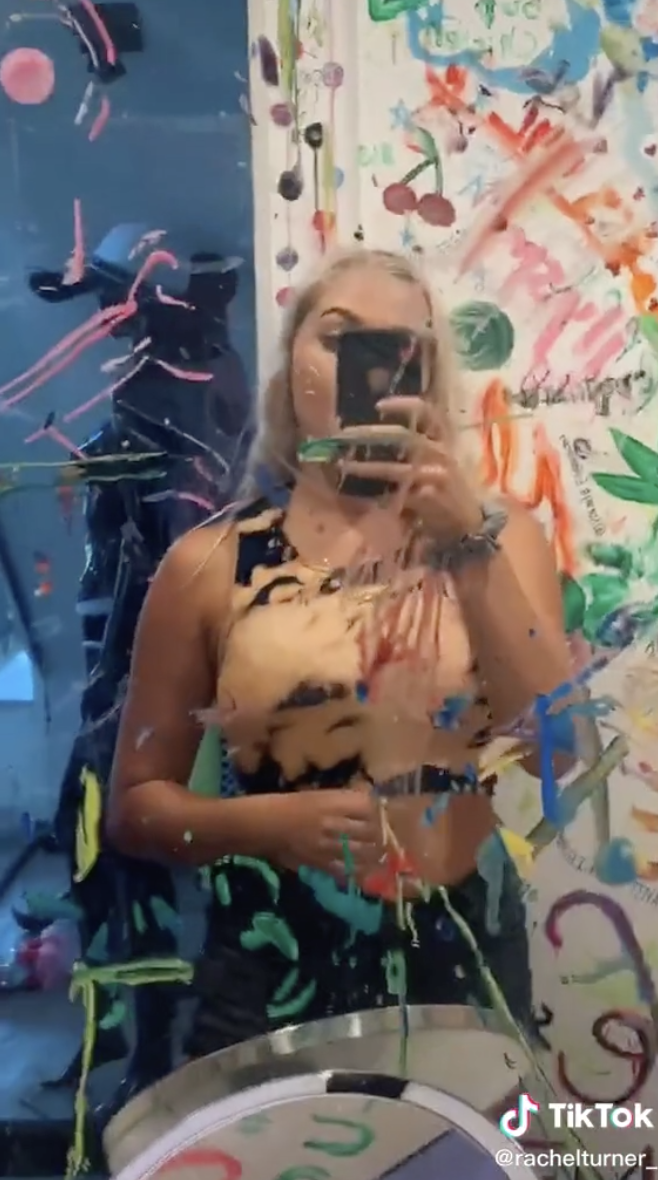 Basically, Bella's house is super neat and it must be wild to live in it (especially with all of her stuff)!
Rachel will be moving out of Bella's house in the fall to attend college at the University of Arizona — but she will still be making TikToks! You can follow her here.