Before landing her current job at TikTok, Christen Nino de Guzman spent several years working at big tech companies, like Instagram and Pinterest.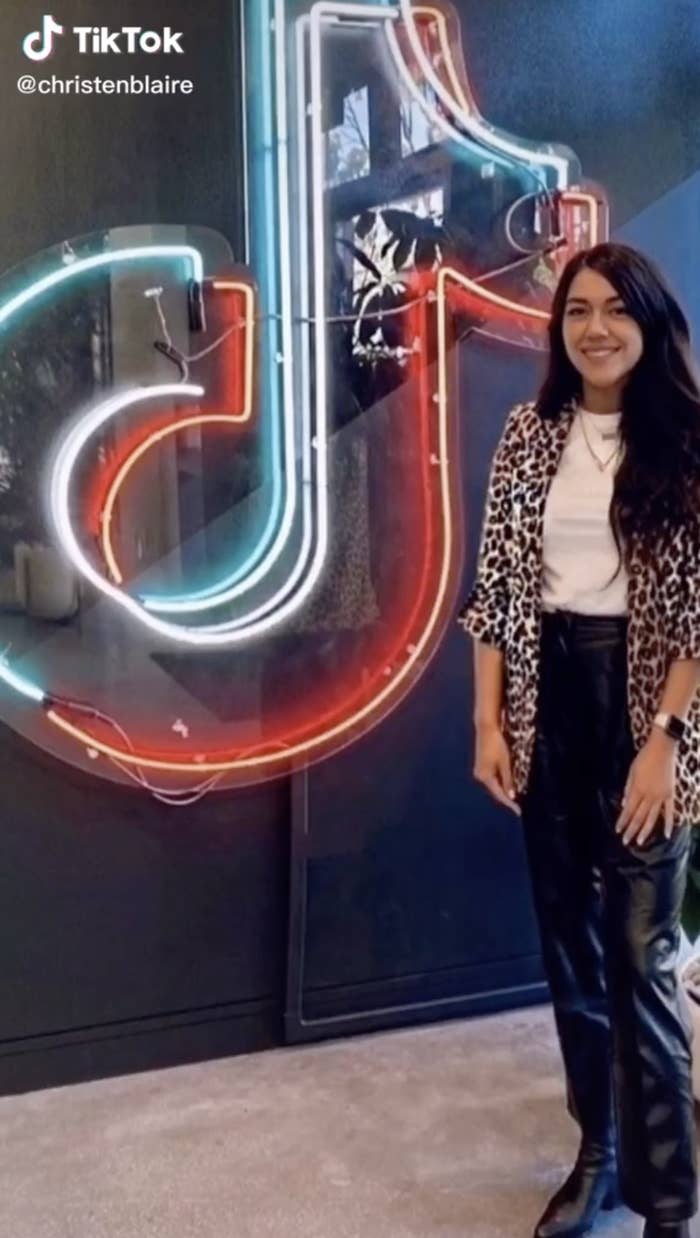 And Christen recently shared a couple of TikToks showing what it was like when she worked at Instagram from 2017 to 2019:
Obviously, Instagram has a lot of photo opportunities:
And there's free food at every turn:
The Instagram campus in San Fransisco (where Christen was based out of) was designed to look like Main Street in Disneyland and downtown Palo Alto. "The campus is over 250 acres, so sometimes you have to ride your bike to get to meetings because it's over 30 buildings," she explained on TikTok.
Oh, and you also get to fly first class on any international work flight!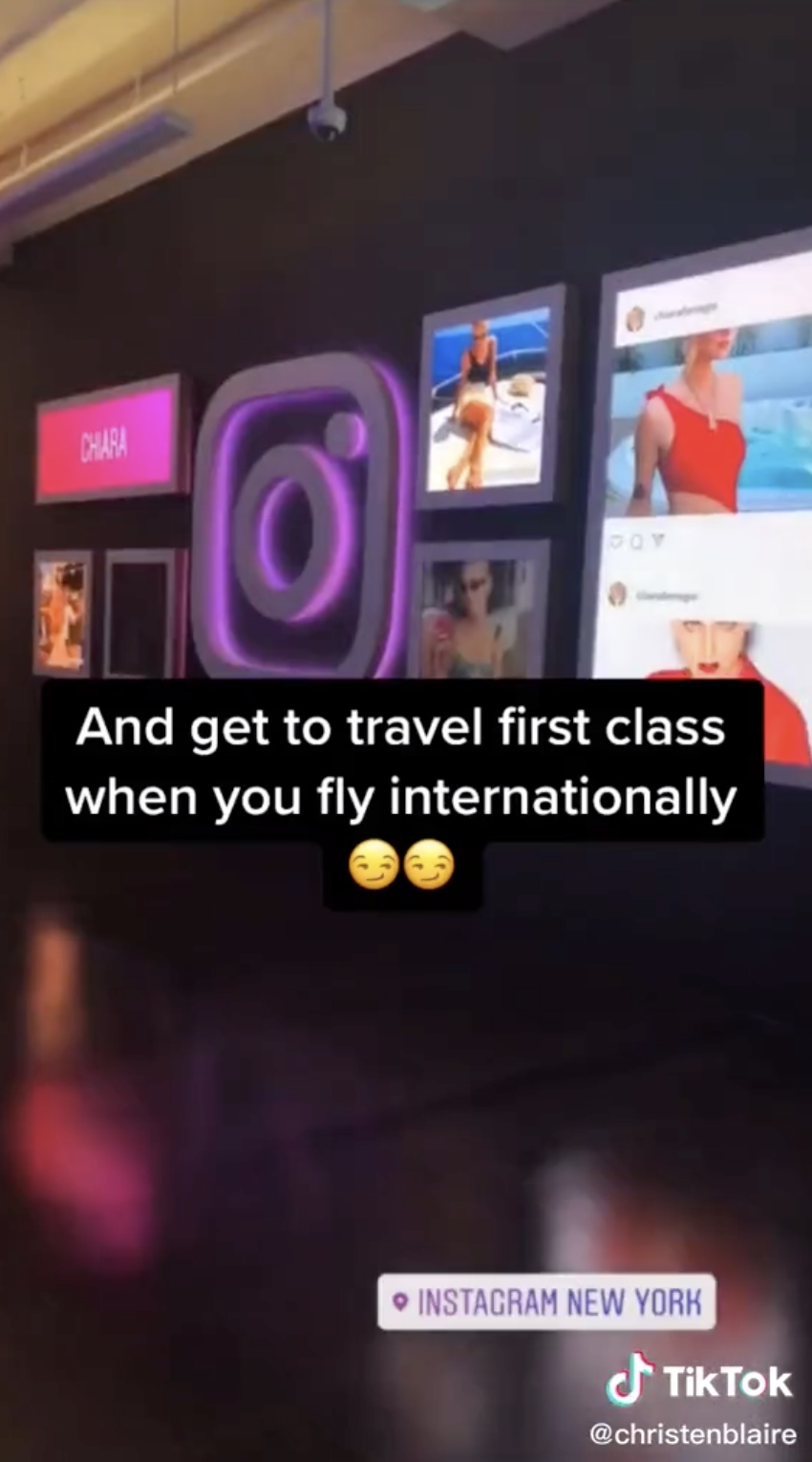 After Christen's videos went viral, generating more than 5 million views together, a lot of people couldn't get past all of the free food! BuzzFeed spoke to Christen, who said, "The food is great, but the best thing about the big tech companies I've worked for are that they are really employee-focused and have mastered the ability to make the employee experience engaging, empowering, and — despite having thousands of employees — they make each employee feel unique and valued."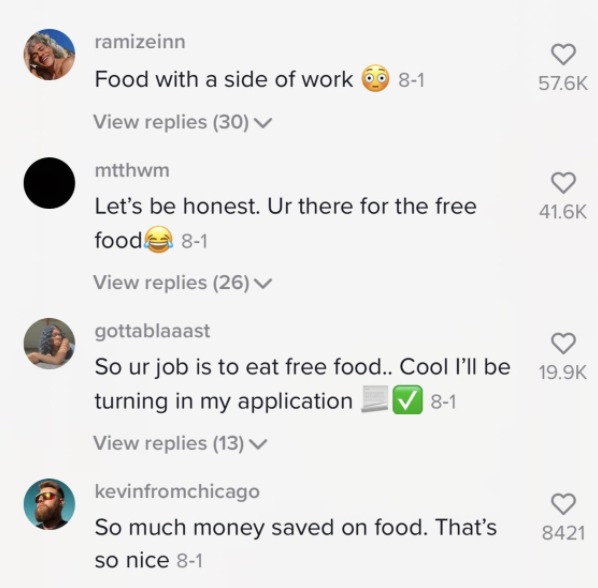 A lot of people were also curious about how she got hired at Instagram. "My experience at Instagram began when I accepted a role through a contract company to work on the Community/Marketing team as a Community Manager. I spent about two years at Instagram on assignment prior to accepting a full-time position at Pinterest and now I currently work at TikTok," Christen explained.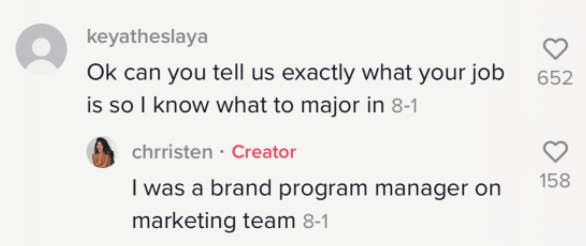 After college, Christen started doing panels for Latinas in tech. "I began working with bigger and bigger companies and started receiving a ton of LinkedIn messages and questions from students asking to meet for coffee for career advice," she said.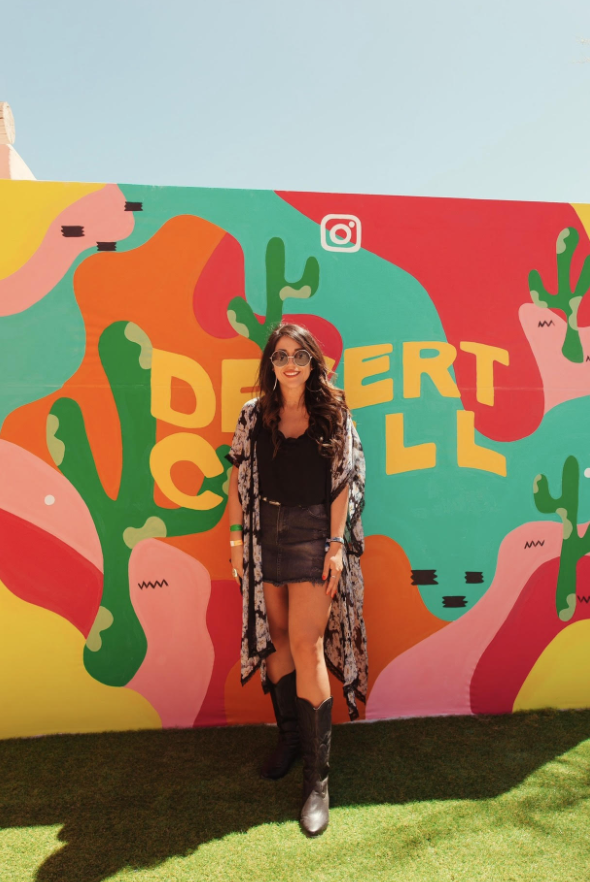 Eventually, Christen started giving educational career advice through video content. "I knew firsthand how badly people were craving this type of guidance or advice because when I was living in Nebraska — where I grew up and went to college — it was really intimidating and almost unfathomable to think about moving across the country to live in a city like San Francisco to try to get my foot in the door at a big company!"
"I even dealt with imposter syndrome during my first few years working in tech, so I wanted to use videos to address some common misconceptions about working at a big tech company. I hope by sharing videos and my personal journey I can help others make the same leap," she added.
"Working at Instagram, aside from the obvious perks that I highlighted in my video, was the opportunity of a lifetime! I am so thankful to have worked with some of the best in the business, who truly care about every single employee (full-time and contract). Companies like Pinterest and Instagram allow employees to work with global and cross-functional teams, which gives employees visibility and exposure to other areas within the company that are outside of their daily job description!"
If you want to see more of Christen's behind-the-scenes tech company videos, or if you want career advice, follow her on TikTok!