If you're in need of a belly laugh today, you've come to the right place.
In the video, it doesn't appear that chair member Reverend Dr. Roscoe D. Cooper III realizes he is being pranked as he calls on fake names, like "Eileen Dover" and "Suk Mahdik."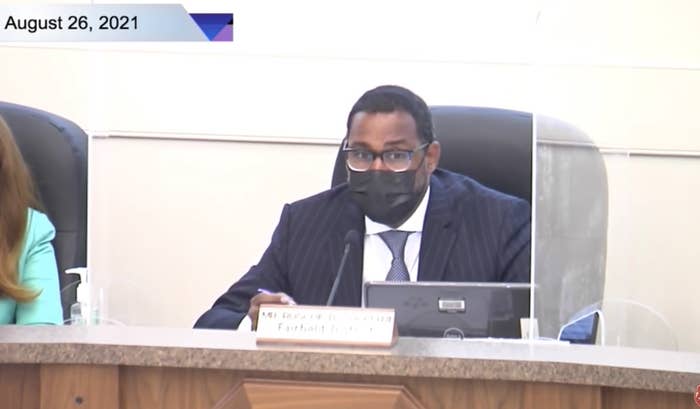 The prank is clearly a tribute to the long-running prank on The Simpsons where Bart anonymously calls Moe's Tavern asking to speak to nonexistent people, like "Seymour Butz."
After @lovinmygirls218 shared the video on Twitter, it quickly went viral with nearly 500,000 likes and 130,000 retweets.
And The Simpsons jokes in the thread have been on point.
The way the names were said so properly had people rolling.
That and the fact that Cooper just kept reading them 😂😂😂.
Most people agreed that since no one seemed to catch on to the prank, it was way funnier.
So, there's your comic relief for today — I hope you got a good chuckle out of it!