It's truly the most basic hair hack — all you have to do is wrap a piece of fabric around your head and pull it along your scalp to gather your hair into a ponytail, knotting it at the top.
And it really does work in seconds! (But if you do try this hack on your child, it is important to make sure the headband isn't too tight on their head.)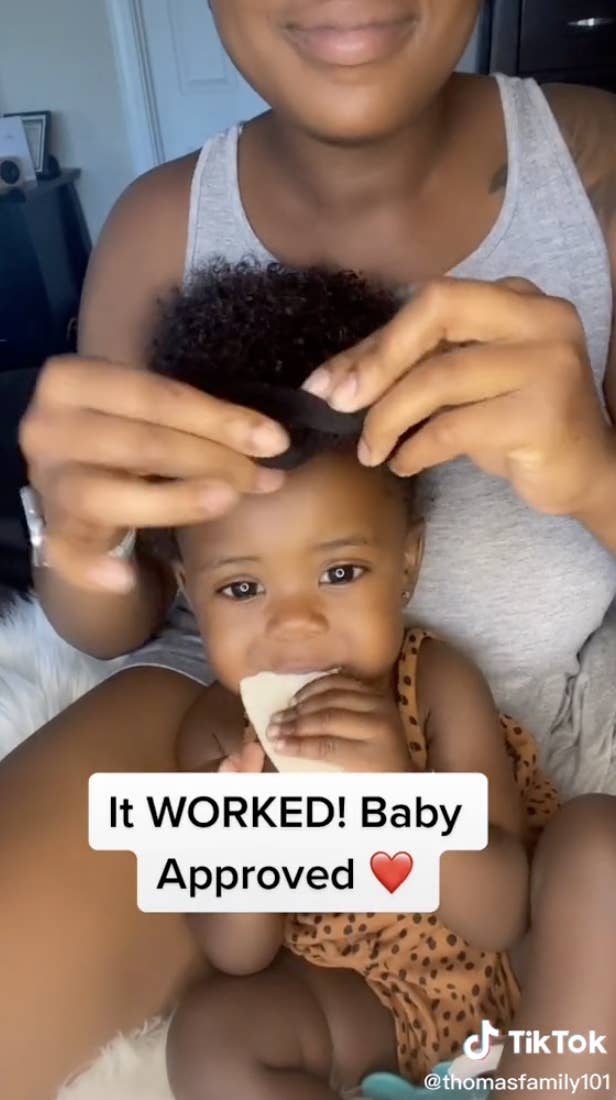 However, it wasn't the hair hack itself that racked up nearly 5 million views on the video...it was Madison's beauty.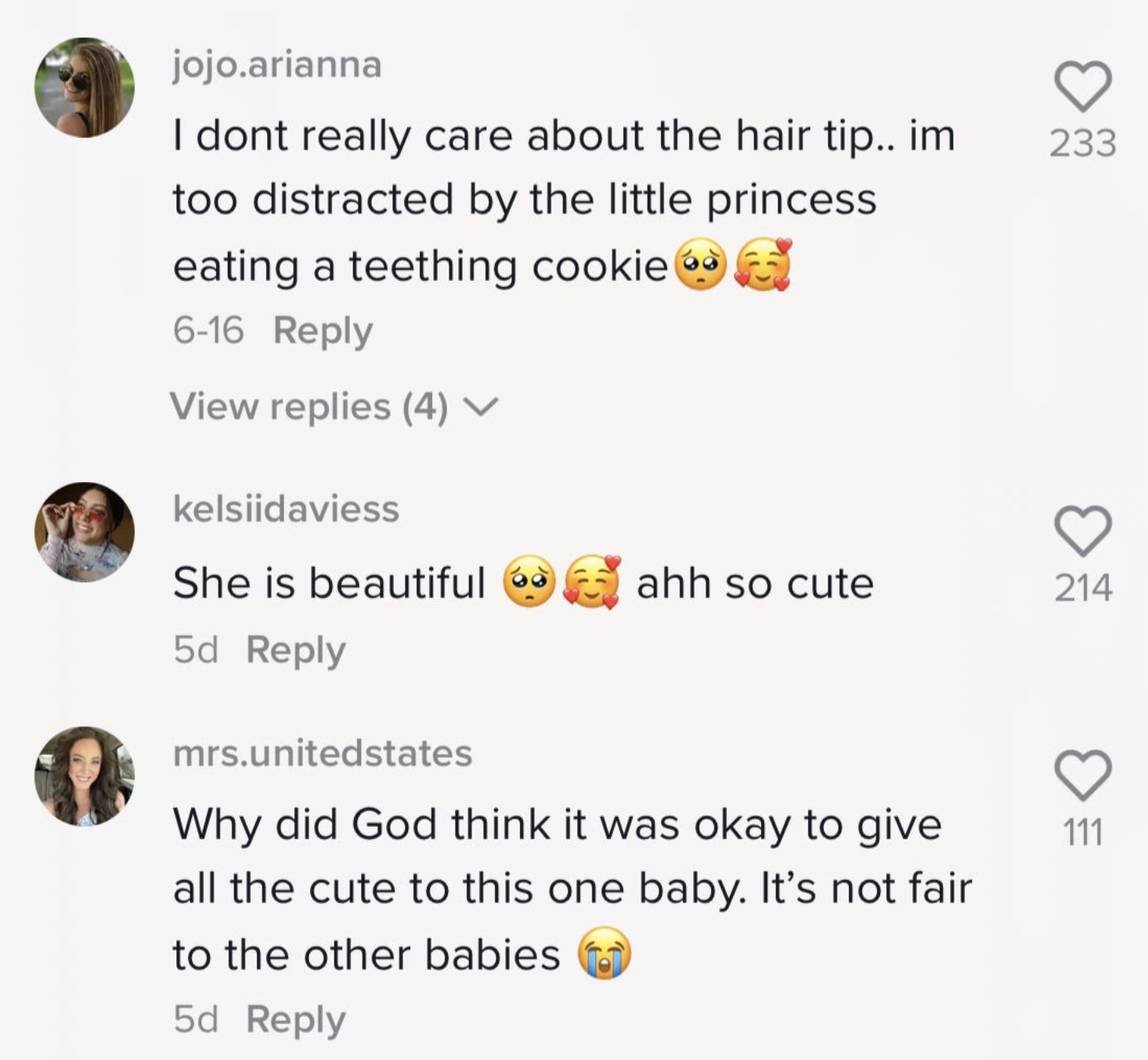 Comment after comment flooded in, all with the consensus that Madison is a model baby. And the hair hack? Eh, it's just a plus in the video.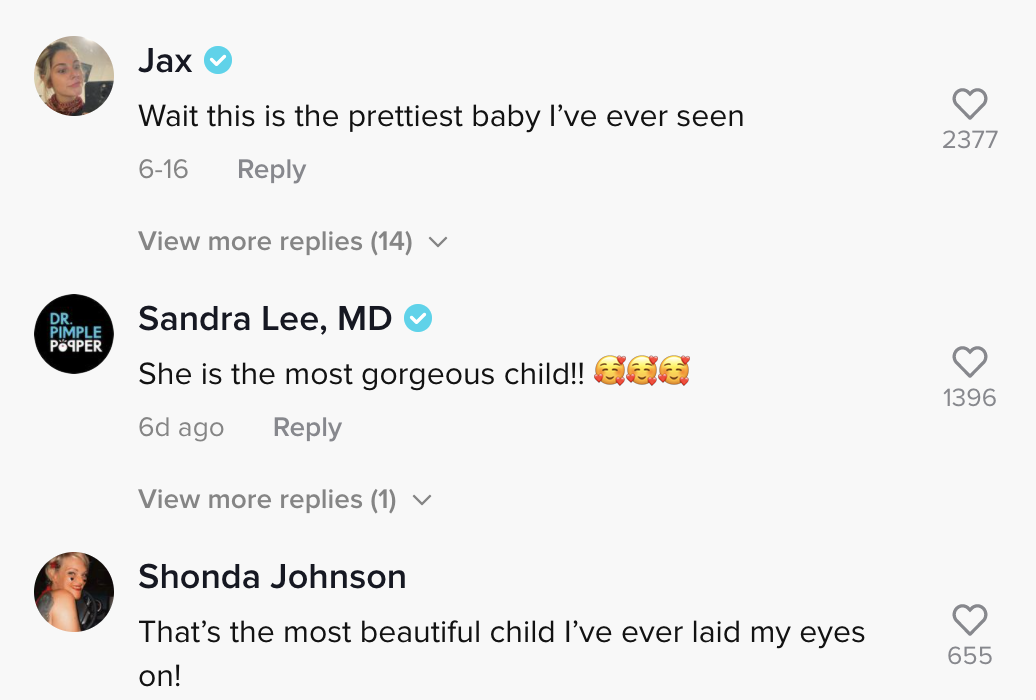 BuzzFeed spoke to Myranda, who said she initially found the hack on TikTok and had to try it. "I'll do anything within reason to make doing Madison's hair easier," she said.
And although Myranda has shared on TikTok some hairstyling tips she uses on her daughter, she wants people to know that she's not a pro at styling hair — she's actually a beginner.
"I personally think that less is more when it comes to a baby's hair, so I didn't start using product until Madison was about 8 months," she said. "I used tea tree and jojoba oil — and a lot of water to style! It gives her curls that moisture that they need. God really did his thing — I didn't have to do much!"
Myranda said her little trick for styling her daughter's hair is doing it in the car while she's sleeping. "I sit in the backseat and go to work while my husband drives, and by the time we reach our destination, the hair fairy has done her thing!"