Celebrity facialist Candace Marino is a medical-grade aesthetician who works with celebrity clients like Kourtney Kardashian, Miranda Kerr, Grimes, and more.
So BuzzFeed spoke to Candace to get the best advice when it comes to anti-aging, fine lines, and wrinkles. "I always say good skin is a lifestyle, and it takes commitment. It's more than the products you use, because our skin is greatly impacted by our environment and the state of our internal health. I've created the 'pyramid of healthy skin,' which has 'what you put in your body' as the base, 'what you put on your skin' as the middle, and 'the treatments you do to maintain' as the top point of the pyramid," she said.
Starting with the most important factor, "what you put in your body" to help your skin, Candace said the key is incorporating fresh, colorful foods. "A diet rich in antioxidants, omega acids, healthy fats, vitamins, and minerals will allow for the skin to glow from within," she said. Her top favorites are berries, bell peppers, broccoli, green tea, avocados, fatty fish, and dark chocolate. (Below is a breakdown of what she says each is most beneficial for.)
In detail, Candace explained, "Some of my favorite foods for healthy, glowing skin are berries and bell peppers, which are high in antioxidants and vitamin C, crucial for the formation of collagen! Broccoli, packed with zinc known for its skin-healing properties along with a compound called sulforaphane, is known to help prevent cancer. Green tea is high in antioxidants, which help neutralize free radical damage, it's also incredibly anti-inflammatory — inflammation is something we always want to reduce within the body, since it can be directly linked to several skin conditions, accelerated aging, and even cancers. Avocados, packed with healthy fats known for keeping our skin moisturized, young, and flexible. Fatty fish, like salmon, keep the skin thick, moisturized, and supple. Dark chocolate is even considered to be a part of a healthy skin diet, keep it 70% cocoa or higher, which maximizes the chocolate's health benefits and tends to be lower in sugar. Cocoa is known for its high antioxidant content and ability to aid in healthy blood flow, which keeps us glowing."
So what are some foods you should avoid? Sugars and processed foods. "Stay away from processed foods, which are packed with salts and sugars. Sugars are known to damage the skin through the glycation process where sugars weaken our collagen and elastin fibers, leading to accelerated aging; and salts are known to increase inflammation, which can lead to breakouts, redness, dehydration, and other skin flare-ups," she explained.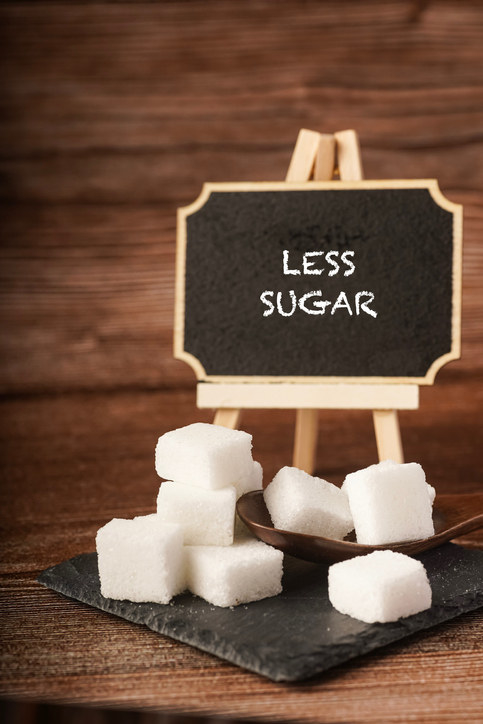 Now let's discuss what types of products are best to apply topically to your skin. Candace's top recommendation is vitamin C. "Vitamin C is one of the most beneficial preventative ingredients a person can use for their skin. Vitamin C is an antioxidant, protecting the skin from damaging free radicals from the environment and the sun. It also inhibits melanin production, which prevents melasma and sun damage, keeping the skin evenly toned and bright. Vitamin C is also necessary for the production of collagen."
She also said to look for products containing peptides, growth factors, retinols, and sunscreen. In addition, Candace suggests serums over creams. She said, "A serum is made of smaller molecules, which are able to penetrate to the areas of the skin where they can truly hydrate and create change like stimulating collagen synthesis and strengthening elastin."
For topical treatments at night, Candace said to turn to retinoids, a blanket term for vitamin A products. "AlphaRet by SkinBetter is my favorite. It is retinoic acid (the strongest form of retinol) in a nourishing base that also features lactic and glycolic acids to help with fine lines, color, and texture."
When it comes to cleansing your skin, Candace teaches what she calls a triple cleanse method. "The first step is what I call the 'melt cleanse,' which is using an oil cleanser to remove makeup. The oil emulsifies and helps to break down makeup and sunscreen from the day. Next is your 'true cleanse,' where you use a gel-based or foaming cleanser. The foam feels beautiful when applied to the skin and helps get the skin super clean without drying it out. The third cleansing step is the 'glow cleanse,' because a gentle daily exfoliation is a great way to go to sleep and wake up with glowing skin. You can switch between an enzymatic and chemical cleanser for this. The glow cleanse is a mild exfoliation — not made to replace your weekly exfoliation ritual — it's just a mild, very gentle way to get light exfoliation without overdoing it."
Candace also revealed her favorite products for each of her cleansing steps. For the oil cleanser, she recommends One Love Organics Vitamin B Enzyme Cleansing Oil. "My go-to product for the gel-based or foaming cleanser is iS Clinical Cleansing Complex, which is gentle and balanced, making it great for all skin types and concerns," she said. For enzymatic cleansing, she suggests Restorsea Pro Foaming Cleanser, which uses salmon roe enzymes to gently digest dead skin cells and songi mushroom to brighten the skin. "I also love the iS Clinical Warming Honey Cleanser. It's a beautiful cleansing experience that includes raw honey, royal jelly, and papaya enzymes to gently digest dead skin cells and leave the skin incredibly radiant," she added. Lastly, for chemical exfoliation, Candace loves the Sente Exfoliating Cleanser, which is blended with phytic and glycolic acid to provide light and gentle exfoliation with minimal irritation.
Deep exfoliation should only be done two to three times a week, according to Candace. "Exfoliation is the key to keeping skin youthful and healthy. It removes dead cellular debris to keep the surface smooth and bright, while stimulating new skin cells to be produced. Exfoliation comes in several forms — chemical, enzymatic, and physical. For wrinkle prevention, chemical is generally my favorite, since the ingredients will penetrate to the dermis, where they can actually create change. Scrub exfoliation methods are my least favorite when it comes to wrinkles because skin that already has laxity needs to be treated with care, delicate skin shouldn't be aggressively scrubbed — it's counterintuitive," she said.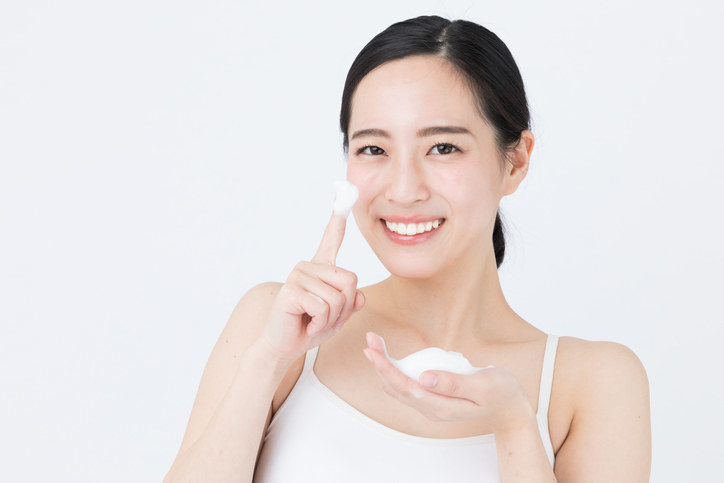 When it comes to preventative treatments, monthly facials are at the top of Candace's list. "I can't stress this enough. I've seen some of the most beautiful women in their late 60s — with no work done — who claim that starting monthly facials in their twenties was the key to keeping their skin youthful. Facials should be done monthly because your face is exposed to all of the elements daily, so getting a thorough skin analysis, extractions, exfoliation, and massage can truly, positively impact your skin."
"A good facial massage alone will give the skin a sculpted and radiant glow. When we manipulate the tissue, the cells of the skin are oxygenated by the increased circulation. Deep-tissue massages on the masseter muscles, neck, and eye area not only improve your appearance, but truly change how your face holds stress, which can impact how you look."
Chemical peels are another way of taking care of your skin. "I find them to be great for almost every skin type, and much safer for pigmentation than lasers. Chemical peels can drastically improve the skin color and texture, and help it maintain a healthy glow."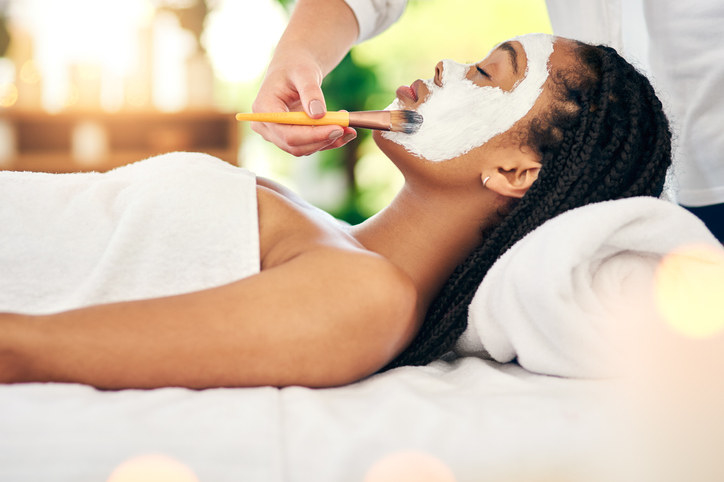 Candace is also a fan of Botox. "Preventative Botox is the use of a neurotoxin before deep wrinkles have appeared. The neurotoxin is injected into areas of movement to temporarily paralyze movement, which prevents the creasing of the skin that leads to expression lines and deep wrinkles. I recommend quarterly Botox appointments to prevent deep lines from forming. It's always better to pre-juvenate than rejuvenate, meaning prevent things before they happen. It's much harder to correct damage that is already done than to gradually prevent the damage!"
"Keeping the eye area hydrated and protected will help delay wrinkle formation. However, in my opinion, preventative Botox is going to be the most effective for that area. It will prevent the eye area from squinting and forming the wrinkles," she added.
Another important thing to remember when it comes to preventing the signs of aging is not to neglect your neck and chest. "If you treat your neck and chest the same as your face, you will age evenly in all areas. I always stress the importance of wearing SPF on the chest and neck, that area is generally blasted by the sun if you wear any scoop or V-neck cuts. So, ensuring you're protected is going to be key in wrinkle prevention," she explained.
She added, "Many times, people treat their face for wrinkle prevention and not their neck and chest. The biggest telltale sign of age is a perfectly tight face and a saggy neck. That's why I teach my clients to apply from 'nips to tips,' making sure they cover their entire face, neck, and chest. I also teach them to apply their anti-aging products to their hands."
Lastly, Candace told us one of the biggest mistakes people make when it comes to wrinkle prevention is applying SPF once, but then never reapplying it throughout the day. "Sunscreen needs to be re-applied every two hours, and I think most women apply it in the morning, thinking that's good enough. But they're actually exposing themselves to the day's strongest rays after their sunscreen has become inactive."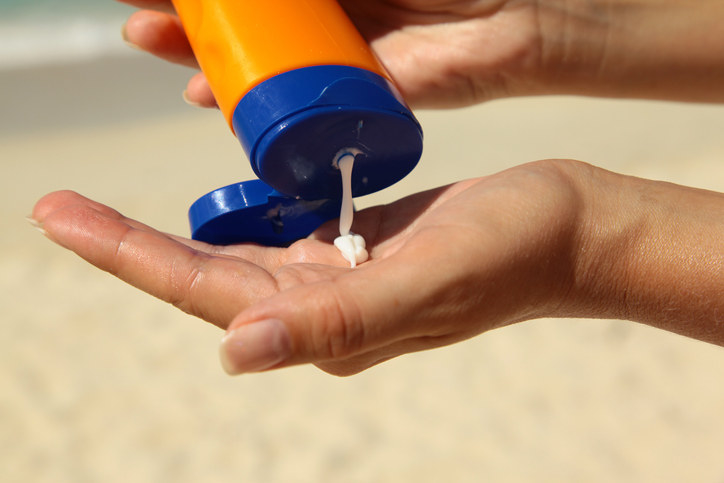 That's all for now. Here's to staying forever young!