In the video, she says, "Hi, guys. This is not food in my stomach. I'm Trina, an alcoholic addict. I've been clean off meth almost two years, and I'm four and a half months sober. I did not listen to my specialist when he told me to stop drinking or I'd have huge liver problems, and — here we are. I got a report yesterday that is not good."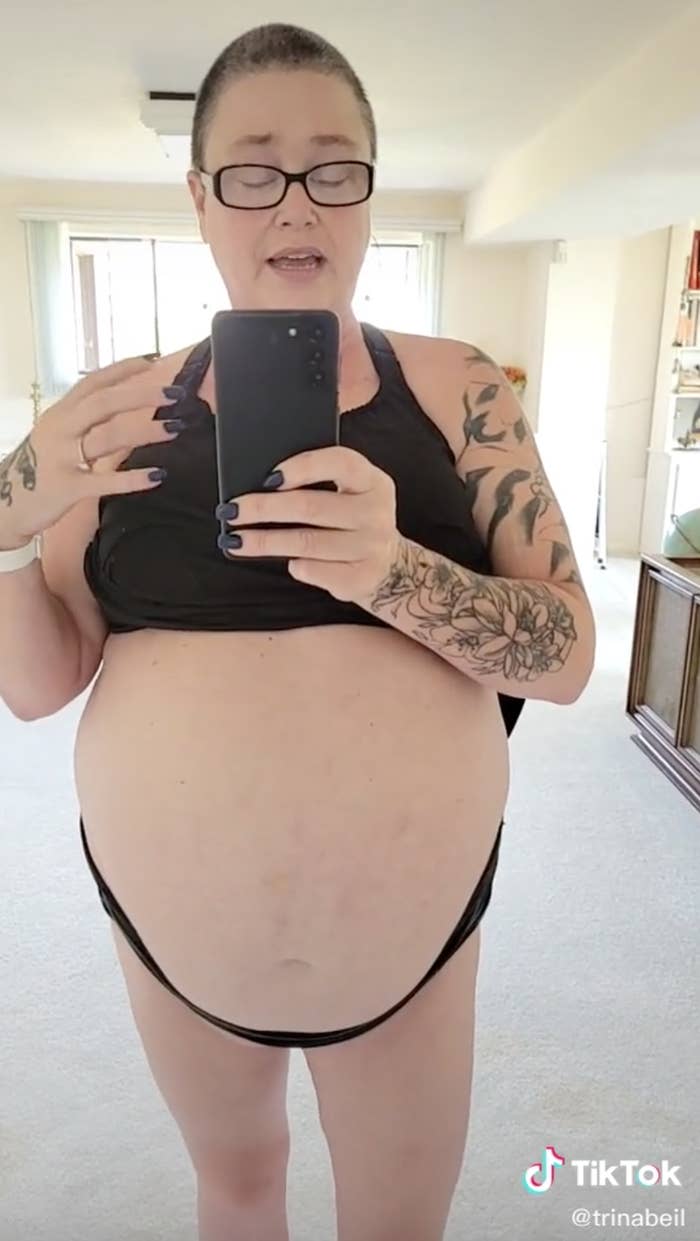 She continued, "When I try to eat or drink anything, it's super uncomfortable. If you're questioning whether you should stop drinking, or thinking shit like this could never happen to you...it can. I'm just balls-out here showing you because this is the reality of addiction and alcoholism, and I hope, if you're questioning to stop or not, that you definitely will."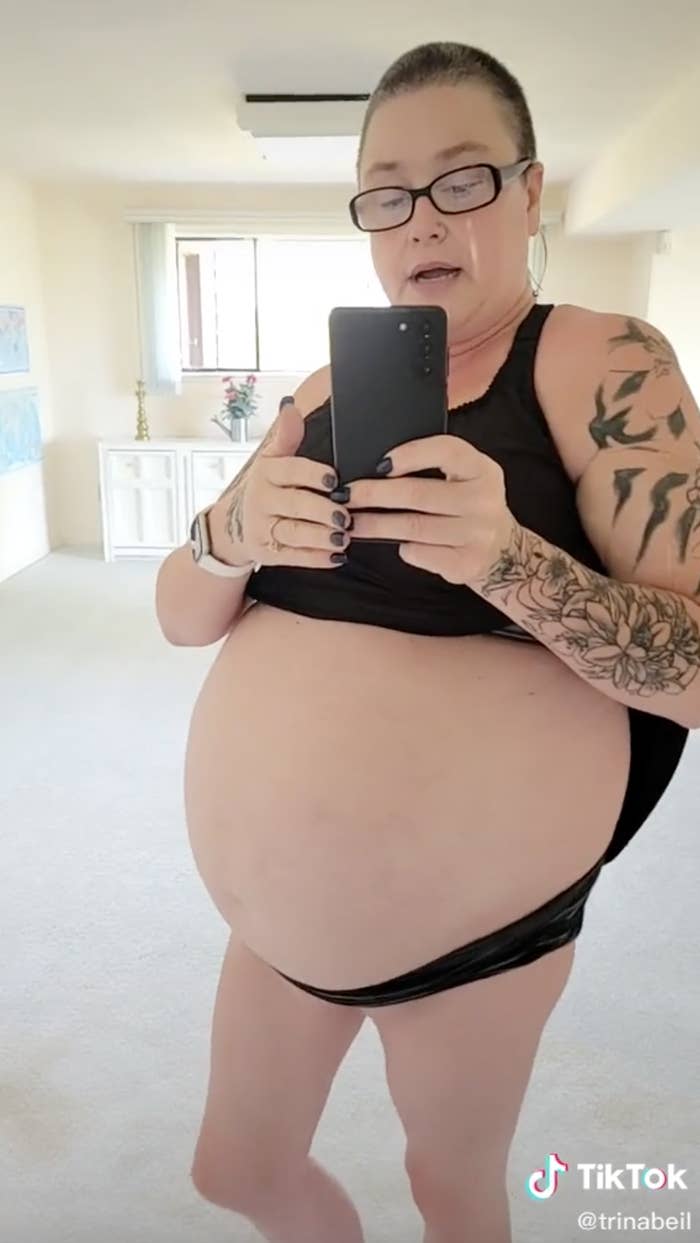 People flocked to the comments to offer support and to thank her for sharing her story to help others.


BuzzFeed spoke to Trina, who said her addiction started with narcotics when she was 24 years old. "The reason I kept taking them was because it numbed all the issues I felt had been suffocating me since I was a young child," she said.
Trina's addiction continued over the years as she also became fully dependent on alcohol, meth, and cigarettes. She is now sober but facing multiple health issues as a result of her past substance abuse.
Boike explained that while alcohol itself isn't harmful to the liver, the metabolites of alcohol are directly toxic to the liver cells. "If the liver cells are overwhelmed by these toxic metabolites, then cellular damage in the form of inflammation sets in. In modest amounts, the liver cells can handle the inflammation, but if alcohol consumption is excessive, then the toxic metabolites can overwhelm the liver cells, leading to severe forms of inflammation that can cause cirrhosis, or scarring, of the liver and even liver failure."
Many people wonder what is a "safe" amount of alcohol to consume. Boike said there are no specific safe amounts of alcohol because there are many factors (such as gender and weight) that influence alcohol metabolism. "In general, however, drinking should be limited to no more than one drink per day for women and two drinks per day for men — with a drink being defined as a 5-ounce glass of wine, 12-ounce beer, or 1.5 ounces of 80-proof spirits."
Domingo also pointed out that women are disproportionately affected. "Part of it is women are targeted by alcohol marketing campaigns such as 'mommy wine club,' 'rosé all day,' etc., and part of it is the way women's bodies process alcohol. We produce smaller quantities of the enzyme 'alcohol dehydrogenase' (released in the liver) that breaks down alcohol. Women also metabolize alcohol differently than men and achieve higher blood alcohol concentrations when consuming the same amount of alcohol as men do."
Excessive drinking and bingeing can lead to cirrhosis and even death, regardless of age or overall health. Domingo challenges people to ask themselves if they are "gray area" drinkers — people who are between being a social drinker and severely abusing alcohol. "We would like to steer away from labeling people as 'alcoholics.' Typically, when we say 'alcoholic,' there is a stigma around it. By removing the stigma, we hope that people can recognize the problem and get help before they hit 'rock bottom.'"
"I am a three-year kidney cancer survivor, a recovering alcoholic and addict, a rape victim, and a domestic violence survivor. We do overcome," said Trina, ending with a Bible verse from Isaiah 54:10: "Though the mountain may crumble, you will not."
If you or someone you love is struggling with an addiction, here are some resources that might be of help:
You can use this questionnaire to check your drinking — and another one to check your drinking or other substance use.
You can call the Substance Abuse and Mental Health Services Administration (SAMHSA) free, confidential, 24/7 National Helpline at 1-800-662-HELP (4357) and find more resources here.

There is a huge sober movement on social media; you can use the hashtags #Sober, #SoberCurious, #SoberLiving, #AlcoholFree.
In some dating apps, such as Hinge, you can specify if you want to match only with someone who is alcohol-free/sober.
Find an Alcoholics Anonymous meeting group near you here.

If you or someone you love is having suicidal thoughts, call or visit the Suicide Prevention Lifeline at 1-800-273-8255.