French illustrator and author Nathalie Jomard knows motherhood can be hard AF. (We know, it's also rewarding AF, too!) But, we can't stop laughing at her hilariously honest drawings that depict motherhood at it's best – or worst – depending on how you look at it. 😉
1.
When your pregnancy boobs won't stop growing.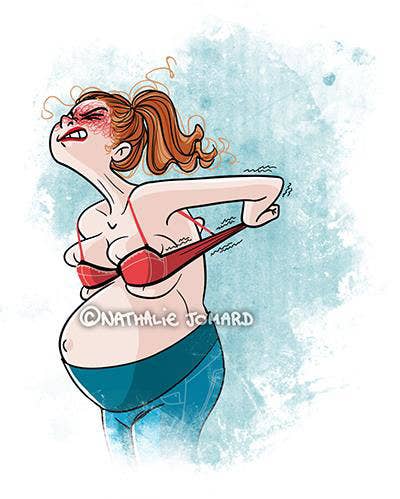 2.
When you're not sure if you're nursing your baby or a piranha.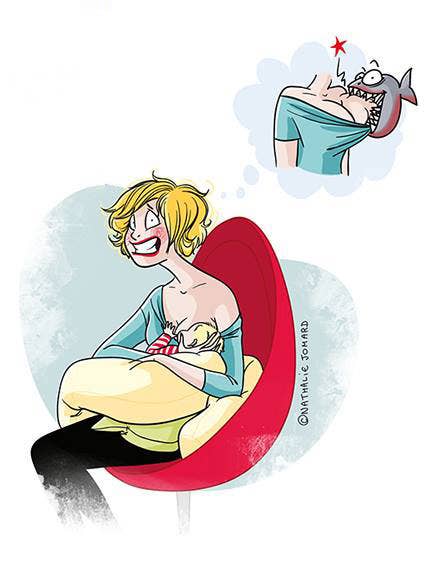 3.
When sleep becomes a thing of the past.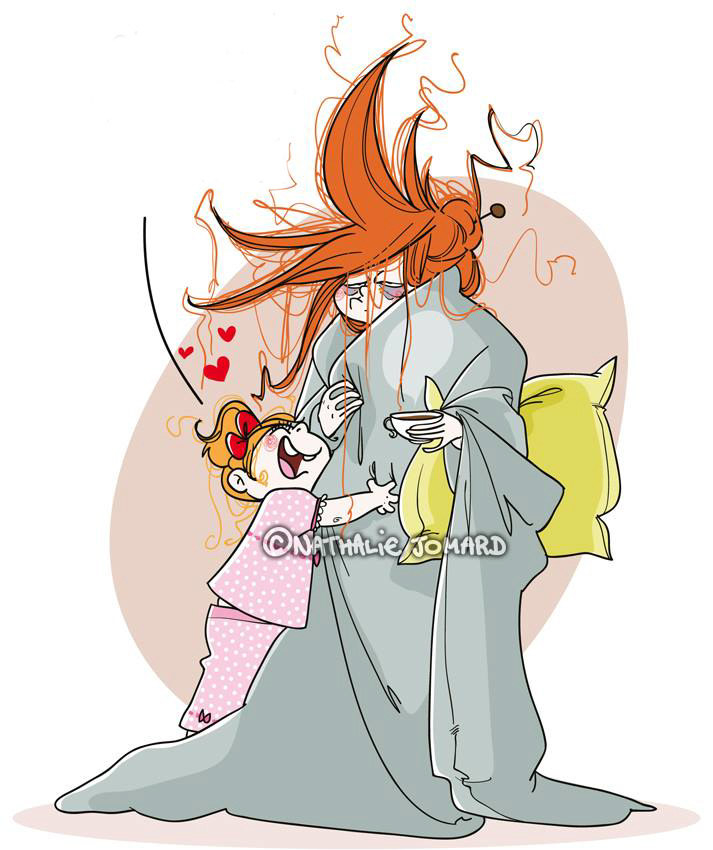 4.
When you find out you shouldn't have worn elastic pants in public.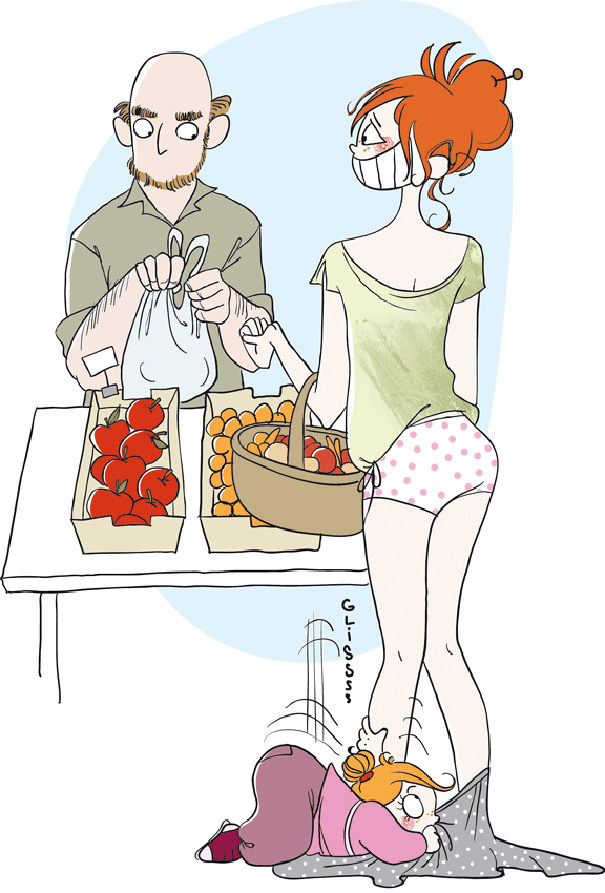 5.
When you discover that postpartum belly won't be going away any time soon.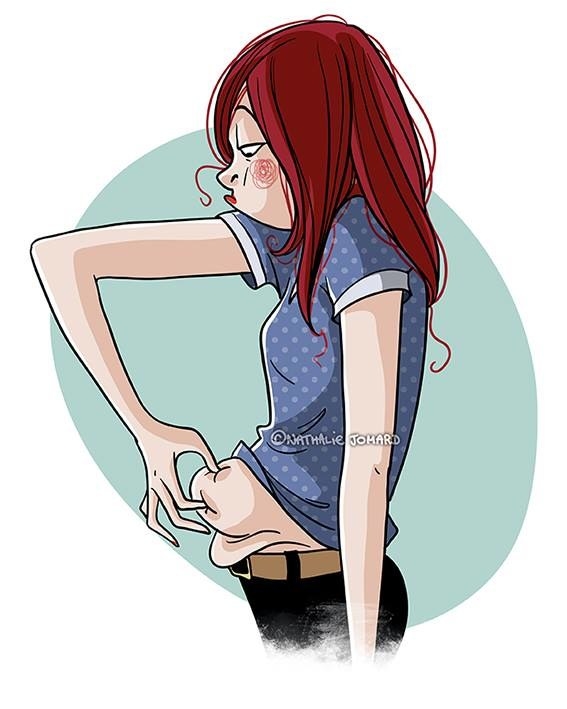 6.
And when you just accept your loose skin and stretchies.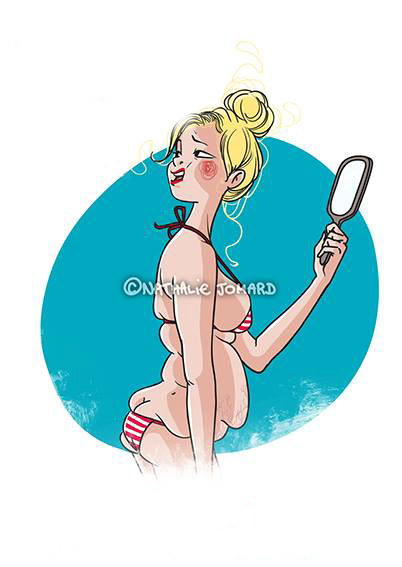 7.
When there's no such thing as privacy (or alone time).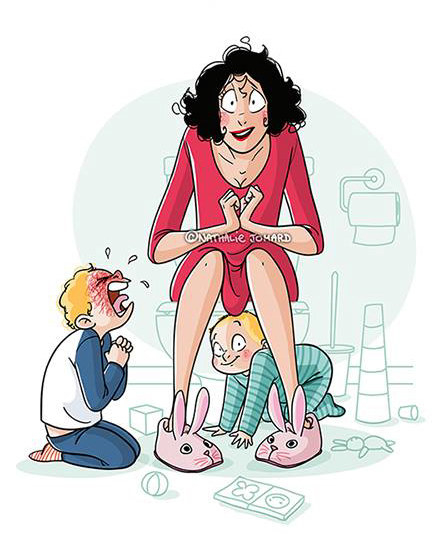 8.
When you and your kid have differing views on the meaning of spinach.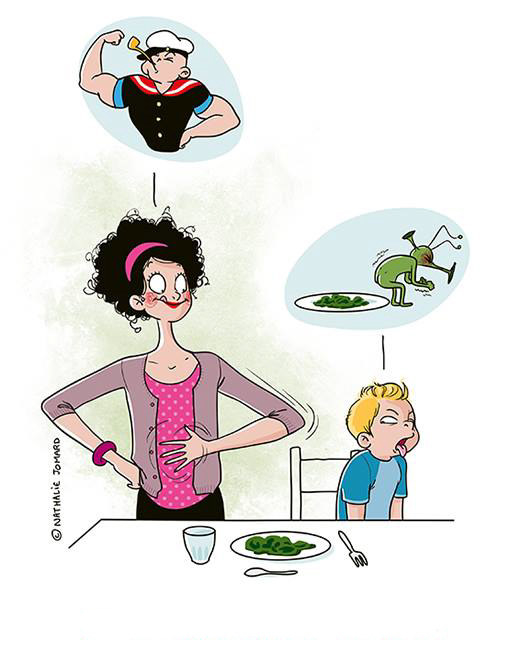 9.
When your kid discovers everything they throw in the toilet makes that funny ~bloop~ sound.
10.
When food goes everywhere but in their sweet, tiny, little mouths.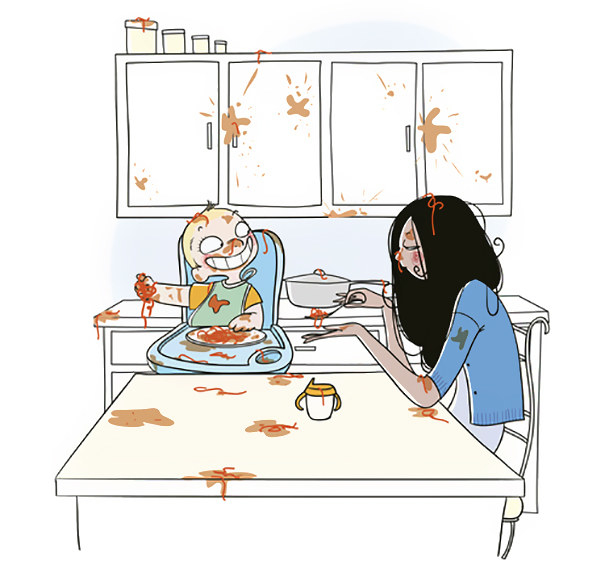 11.
When they just grab anything...and pull.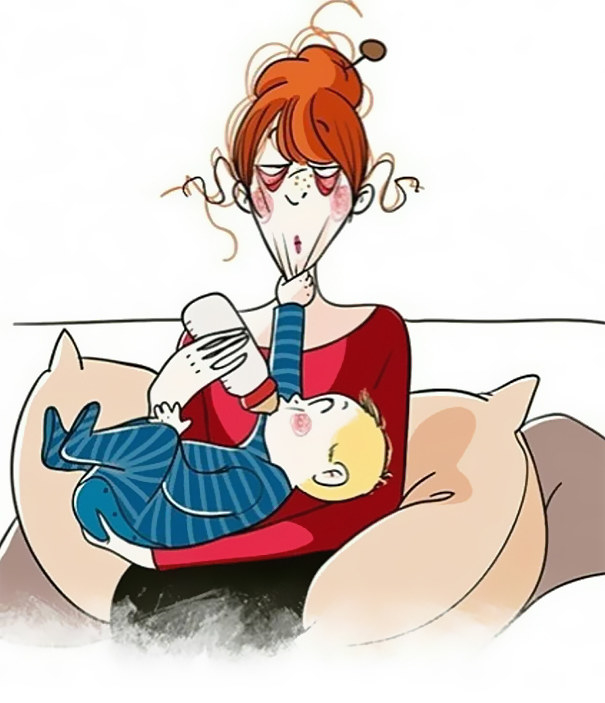 12.
When you can't reach your shoes or your toes, or anything else below your waist.
13.
When you've been waiting so long for that first post-pregnancy workout.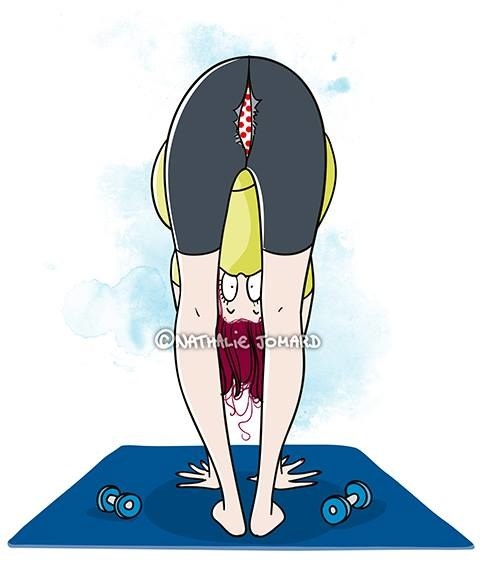 14.
When you just need them to be still, for once, while you feed them.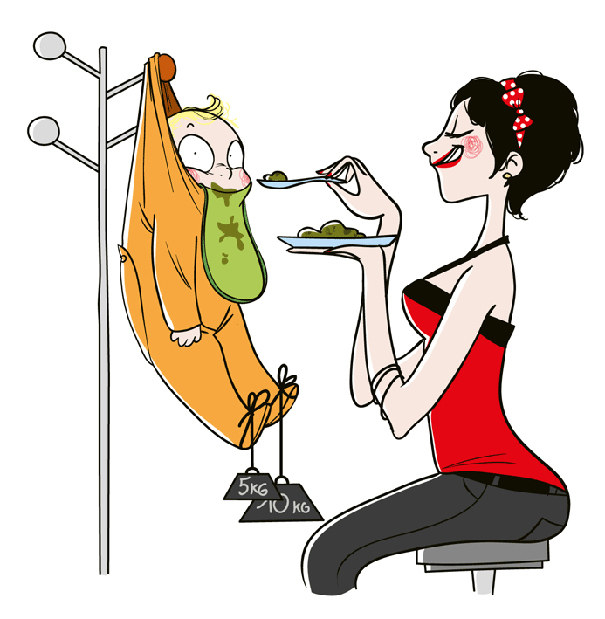 15.
When your kid is ready for school, but you're not.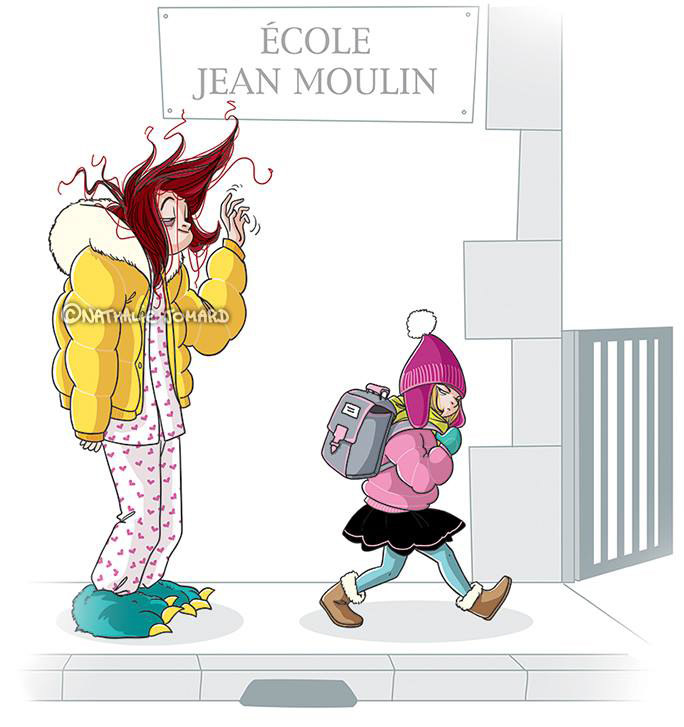 16.
When sleep lasted longer and the bed was so much bigger.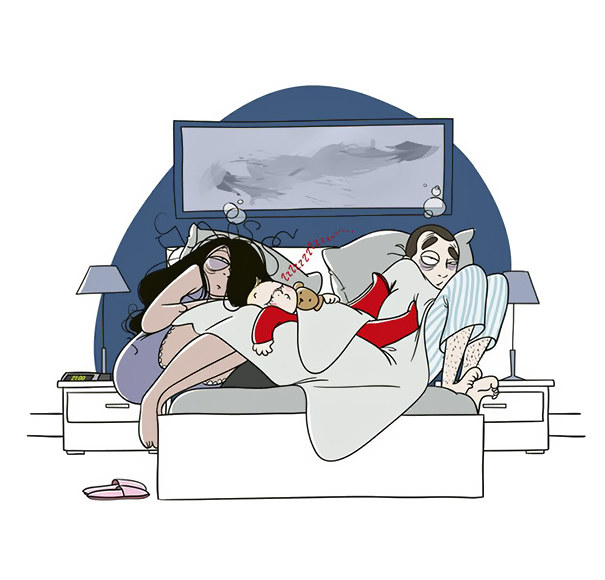 17.
And when people mistake your lactating breasts for breast implants.