And there's literally so many TikTok videos every day, it's unreal. However, I recently came across some videos of fake phone conversations that caught my attention. The videos were made for people to use in uncomfortable situations:
Most of the interactive TikTok videos tell you what to say while you play the video, pretending to be on the phone.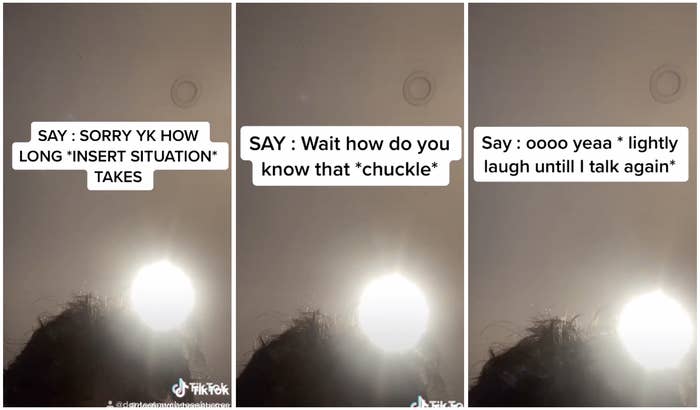 A lot of users are suggesting they be played if you're ever in an Uber or Lyft and feel unsafe.
However, the videos can be used in most situations that make you feel uncomfortable.
This one looks like you're actually on the phone, so it would be helpful if you're unable to hide your screen.
Some people have even made more than one version for people to choose from, like this user.
The videos are fairly short, so if you just practice a few times, I'm sure you could memorize one pretty quickly.
And, if you have the TikTok app, you'll be able to save the videos directly to your camera roll!
Stay safe, and I hope this was helpful to you in some way!